Architects make the brick façade look like a flowing fabric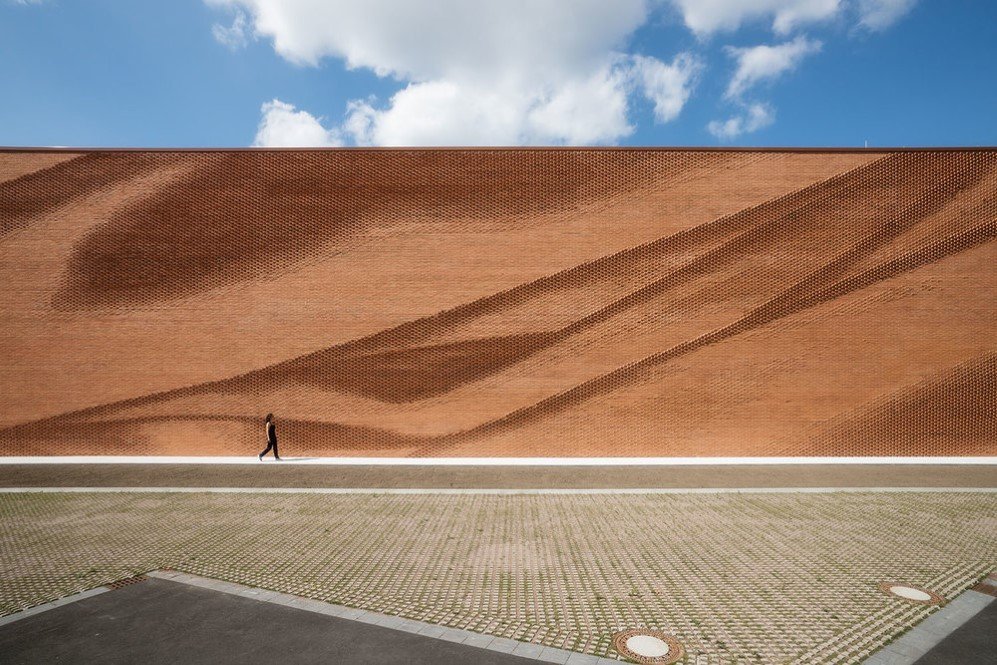 For some, brick is just a mundane object while some hold it in high respect for being the building block of every façade however, there's also a third category; one who believes that bricks are not just the building blocks but also capable of introducing art to the façade.
Behet Bondzio Lin Architekten incorporated this approach in their latest design project for the Northwest German Textile and Garment Industry headquarters in Münster, Germany. The firm used seven different types of angled red bricks to give the wall a unique texture of a flowing fabric. The bricks were then arranged with a lot of thought and precision so that each slanted angle of the brick casts a shadow, throws sunlight into another direction or simply grabs it. This play of sunlight makes the façade looks like a phenomenal kinetic sculpture with a solid depth and visually tricking movement.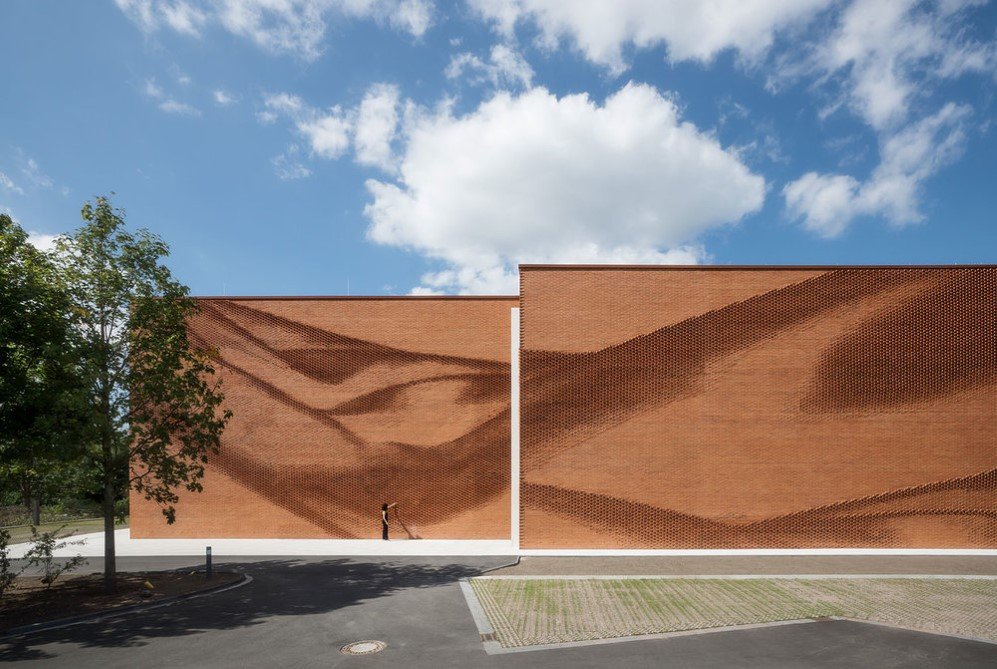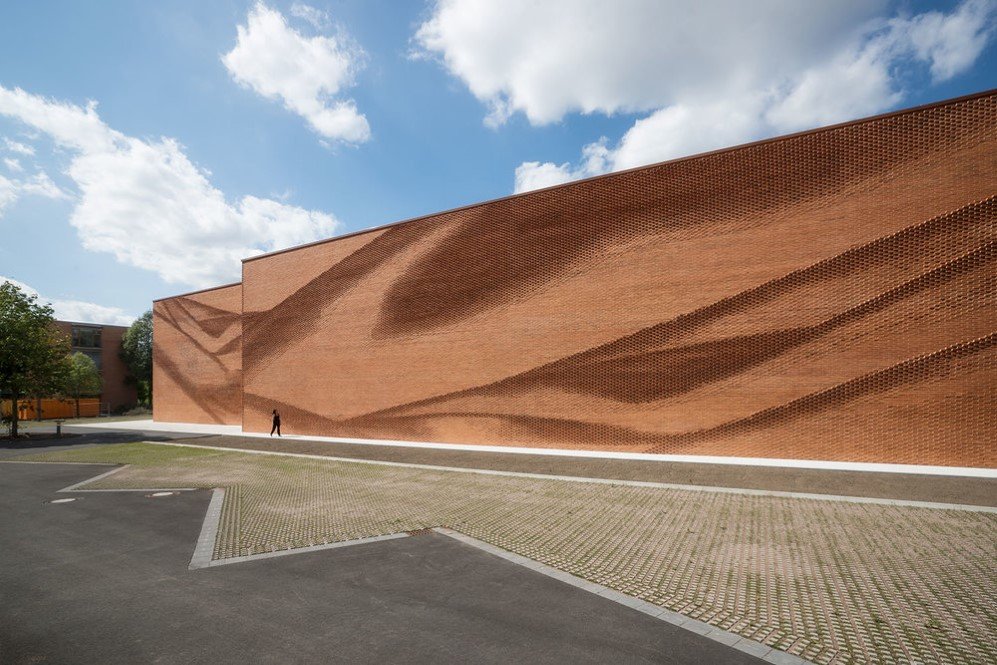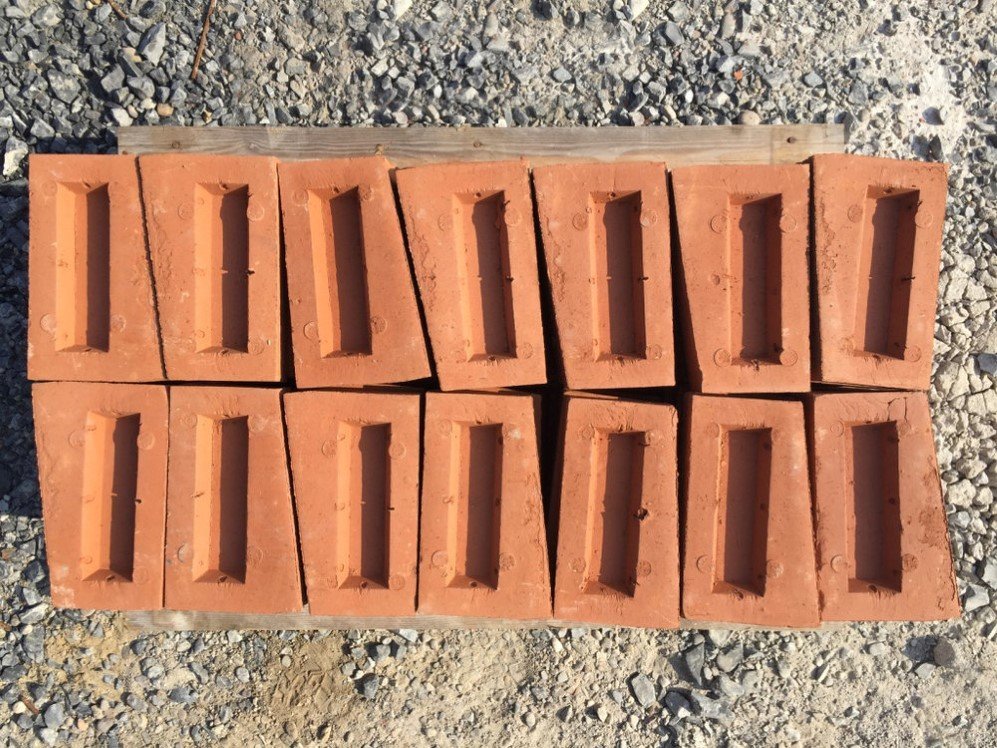 Recommended for you (article continues below)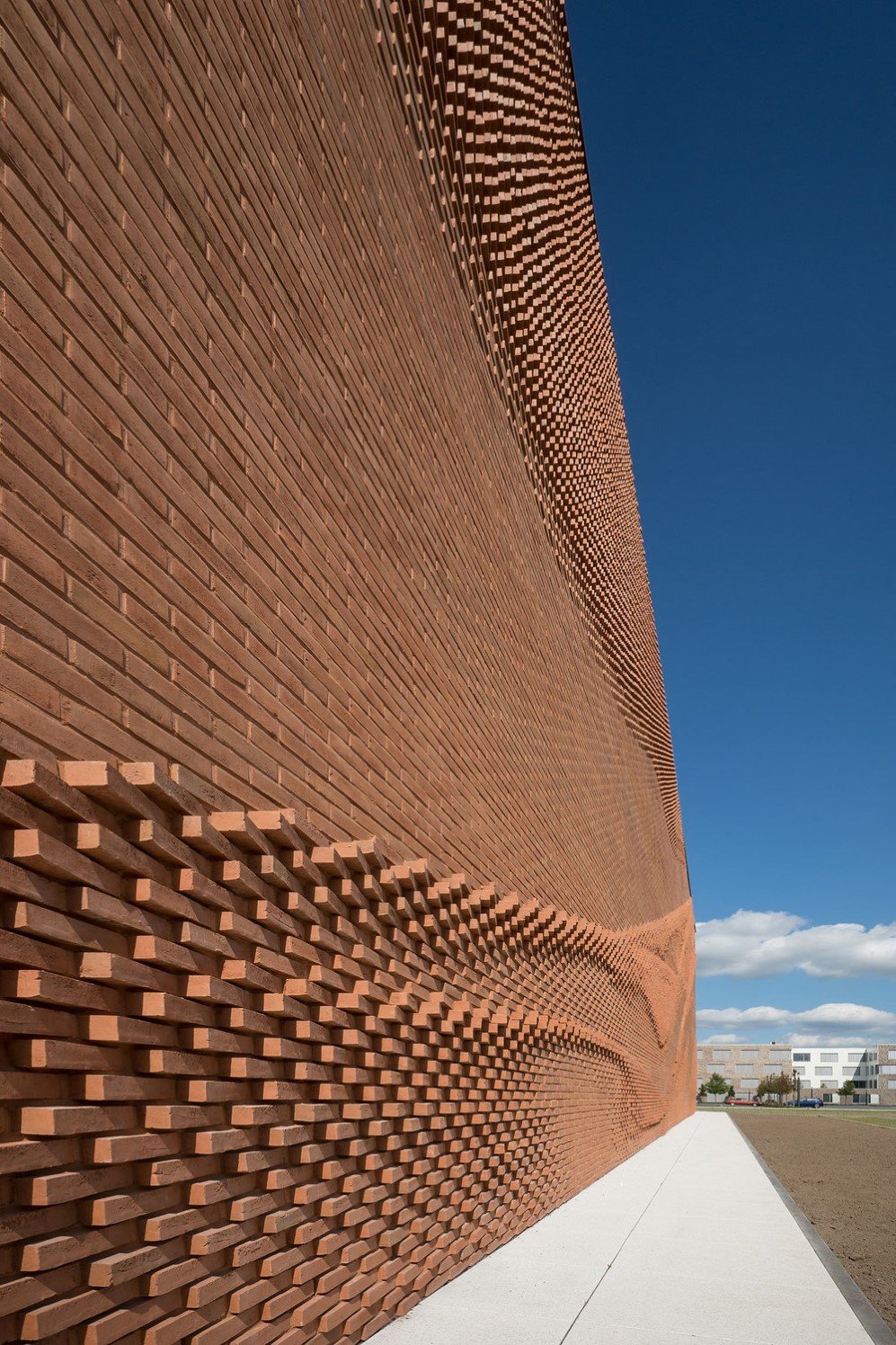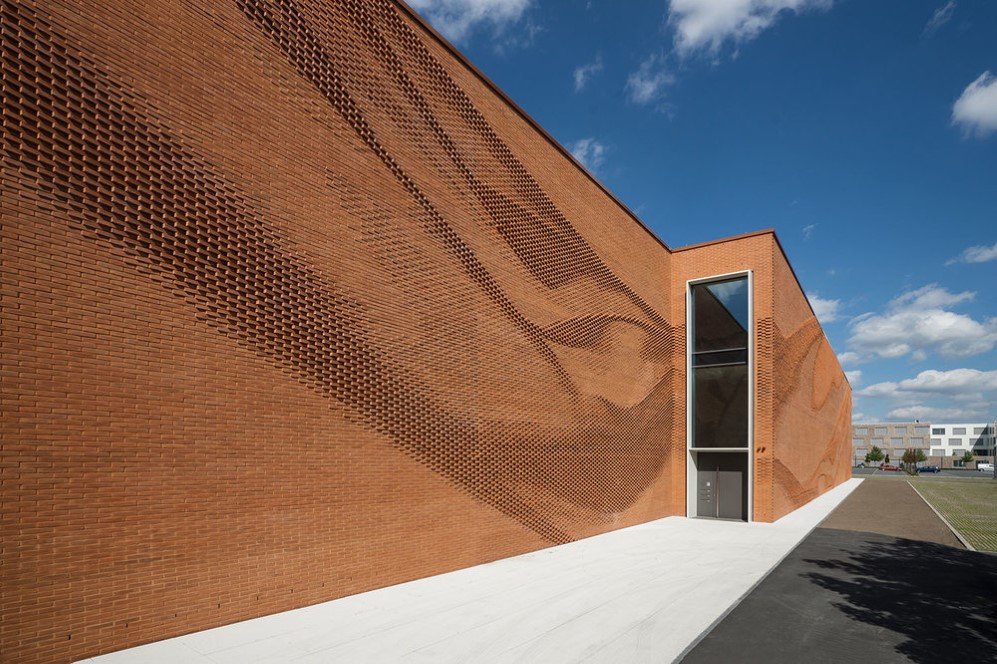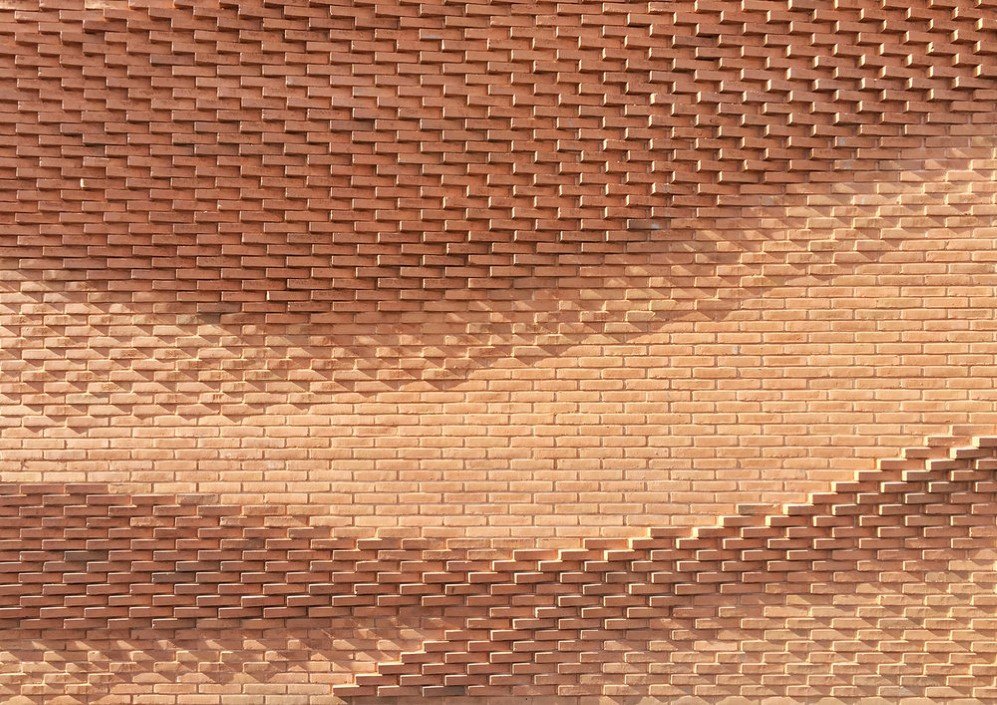 All Images: © Thomas Wrede
Architect: Behet Bondzio Lin Architekten
h/t: Design Boom