Airbnb let's you rent this stunning pod house looking over the Scottish Highlands
This bizarre submarine-looking structure, placed in a far-off area along the coast of Scotland, is actually a vacation home, called the AirShip 002. The design of this pod home has been developed by the architectural firm Roderick James Architects ensuring that the residents can enjoy the beautiful and scenic landscape views. It covers approximately 400 acres of the lush greenery and can provide all the necessary comforts to go off-grid for a few days, away from the busy city life.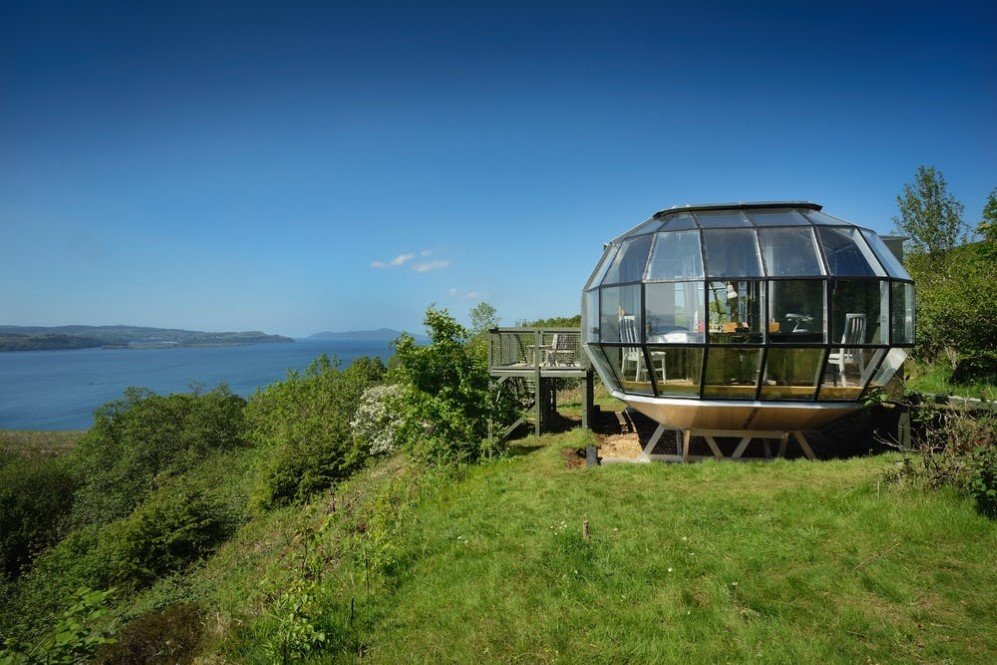 The AirShip 002 is built using robust aluminum and stainless steel, with lavish glazing. The pod home sits on a simple foundation slab paved with concrete, and can be easily unassembled and shifted to another location. Aluminum panels embody the pod home giving it a nautical look. The vacation home is available during the snowy winters as well, hence the insulation must be substantial.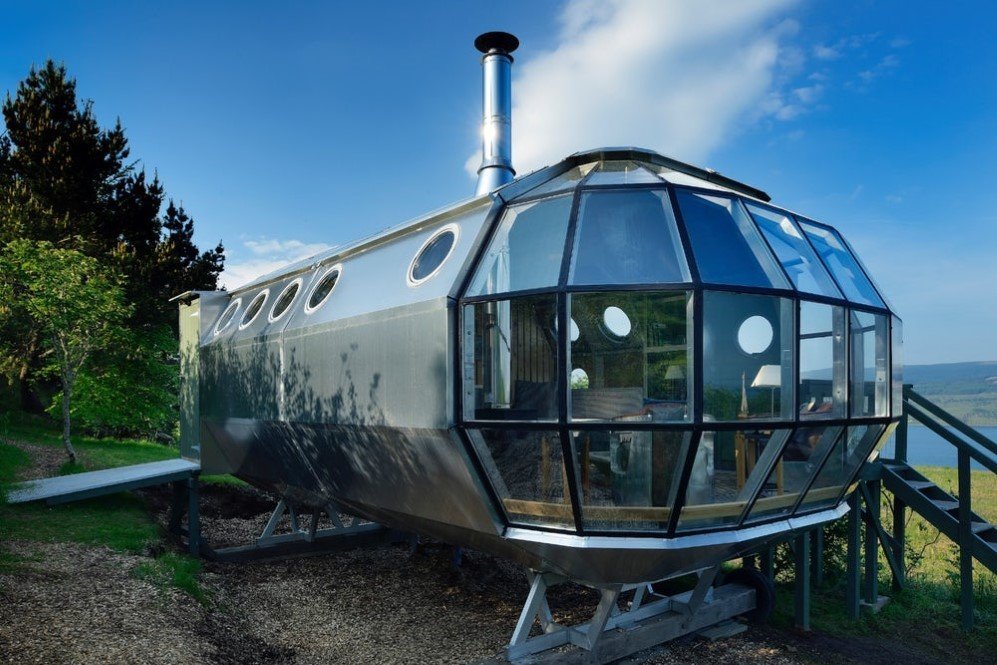 The structure covers an area of 36 sq. m., having wood panels warming up the interior of pod-like structure in the cold. The living area has a sofa cum bed, a wood-burning stove and a sitting area facing the west, taking in the beautiful views of the Atlantic Ocean. The bedroom is in the eastwards direction and looks out onto the Sound of Mull. It has a four-poster queen bed and also has a bunch of portholes right above the bed acting as a substitute to a skylight, allowing the visitors to revel in the night skies whilst going to sleep.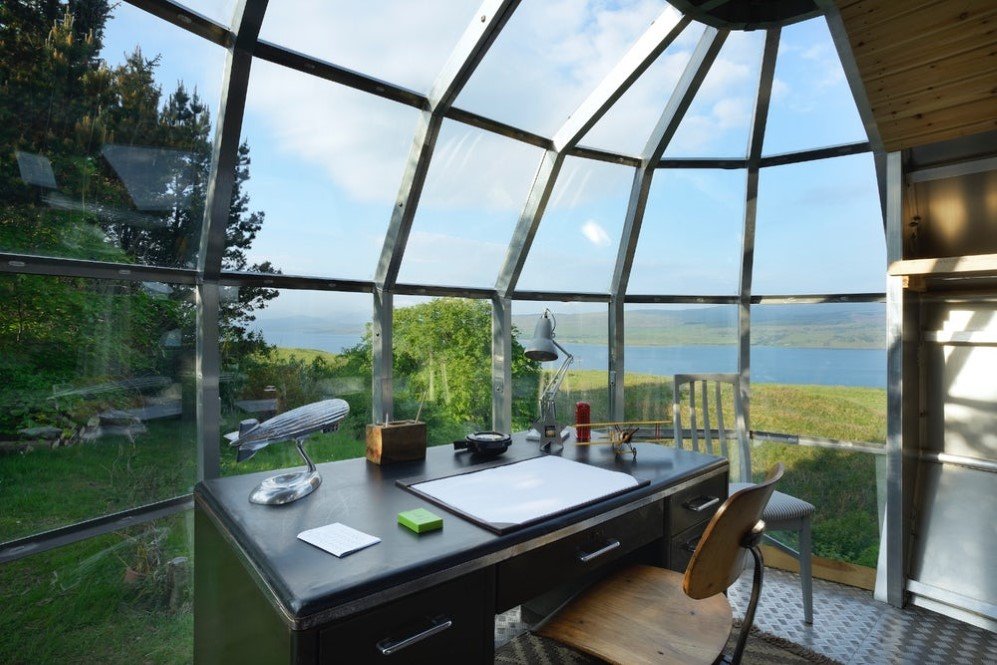 The bathroom has all the necessary amenities including a shower and a toilet. The kitchen is well-equipped with a kettle, toaster, oven and a halogen hob. The dining table in the kitchen is a fold out table, for the purpose of saving space.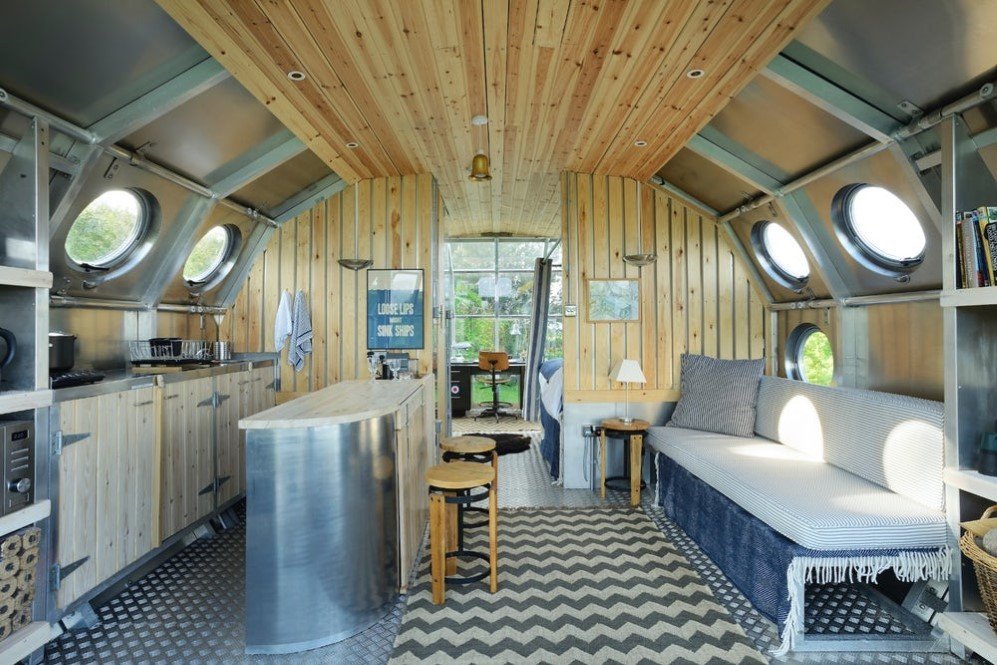 Recommended for you (article continues below)
The two domed glass walls on either side of the AirShip 002 add to its warm interior. There's also a seating area on a wooden deck on the side of the pod, providing more incredible views of the Scottish Highlands.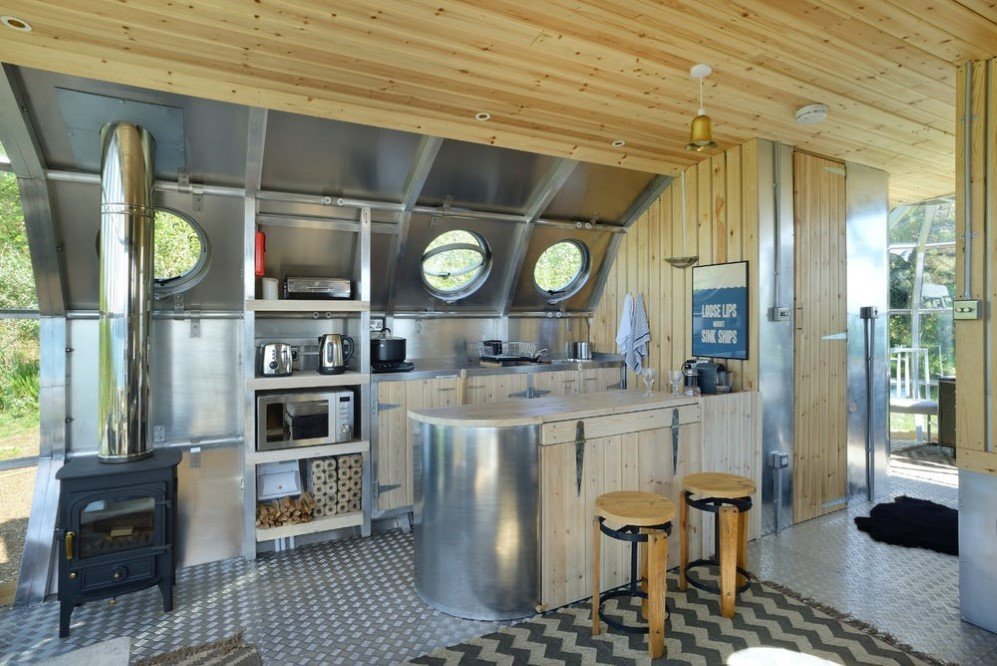 The AirShip 002 is connected to the mains electricity but other AirShip models can be customized to run off-the-grid. A composting toilet, rainwater collection system and solar panels can also be installed in the pod home.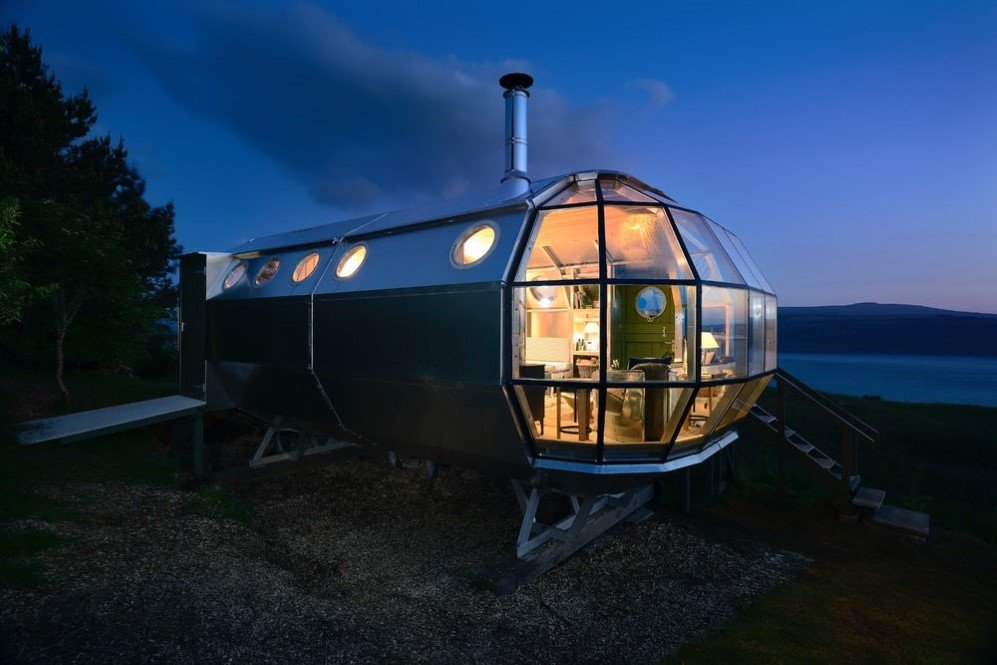 The AirShip 002 is available for rent on the Airbnb roster for $168 a night, and it can also be purchased for the right price of around $130,000.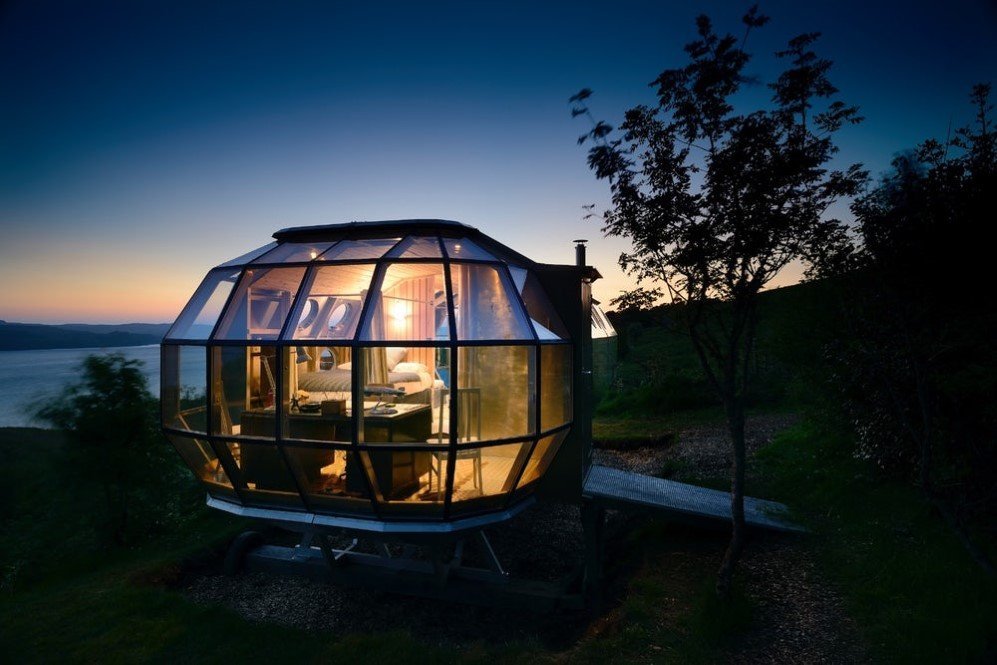 All Images: © Nigel Rigden
Architects: Roderick James Architects
Source: AirShip 002 via Inhabitat