French artist Daniel Buren Adds Vivid Colors To Fondation Louis Vuitton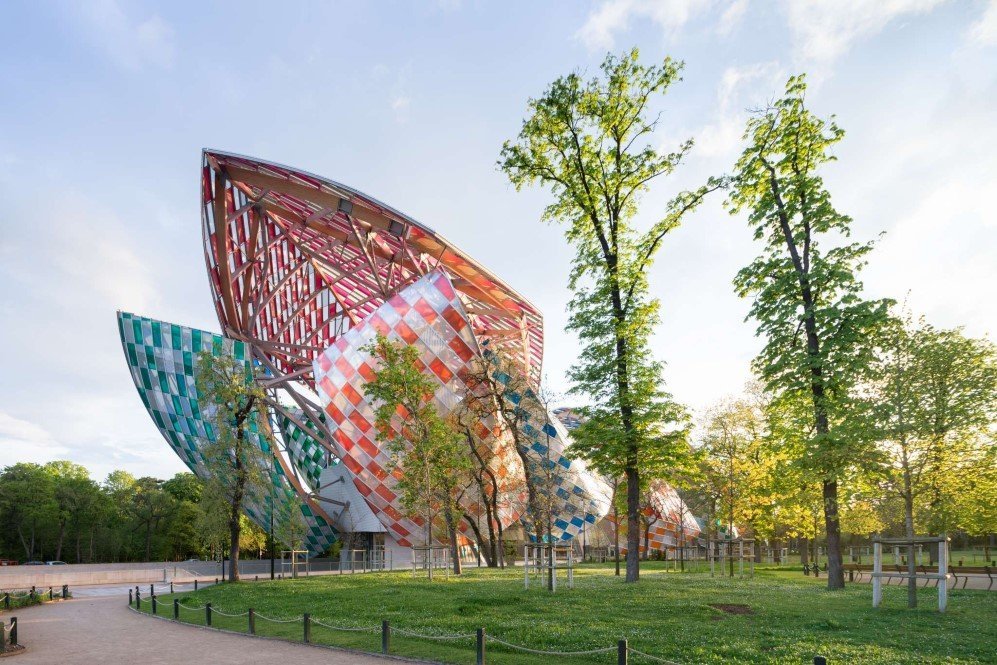 Frank Gehry's Fondation Louis Vuitton in Paris is a beautiful art installation in itself but recently, French artist Daniel Buren has breathed new life into it by painting the 12 glass-paneled sails of the museum.
Buren has used 13 vivid coloured gels to create checkerboard pattern on the glass sails and depending on the light intensity and the season, the aptly named art installation, "Observatory of light", turns into a real-life kaleidoscope. The 3600 coloured glass pieces shine in contrast as they catch light and it makes up for a terrific scene for the observers that visit the museum. Apart from Frank Gehry's Fondation Louis Vuitton, Buren has enhanced many other iconic structures with his in-situ installations. One of the recent ones can be observed on the rooftop of Le Corbusier's Cité Radieuse.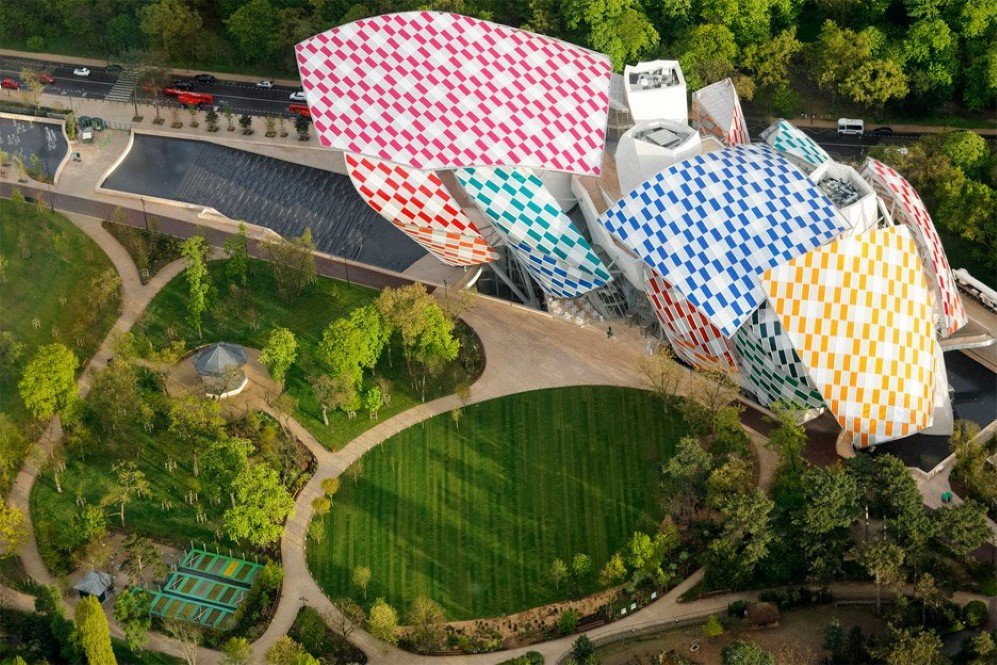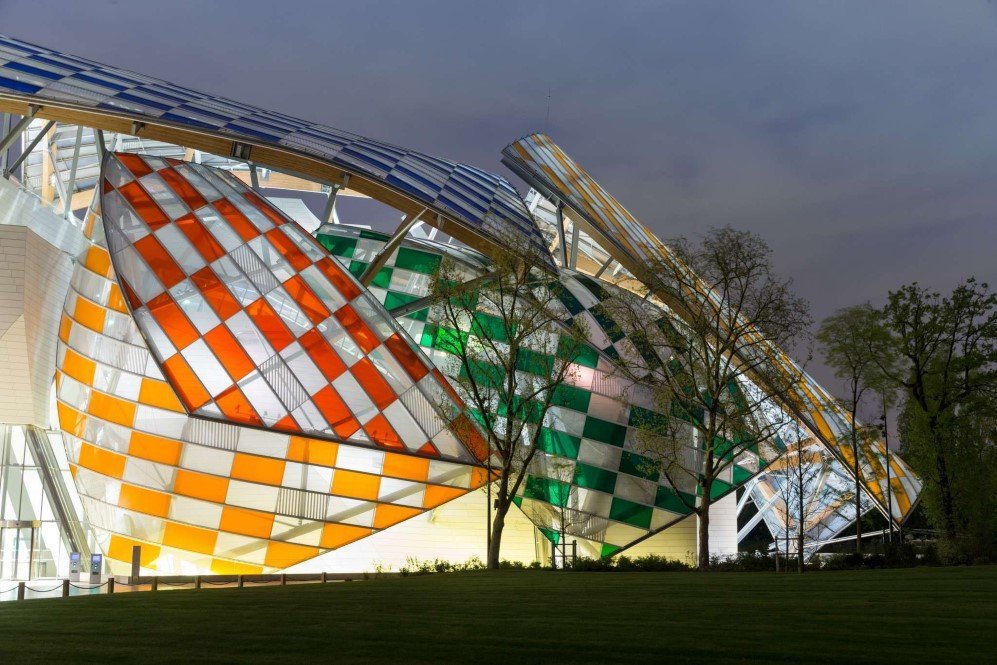 Recommended for you (article continues below)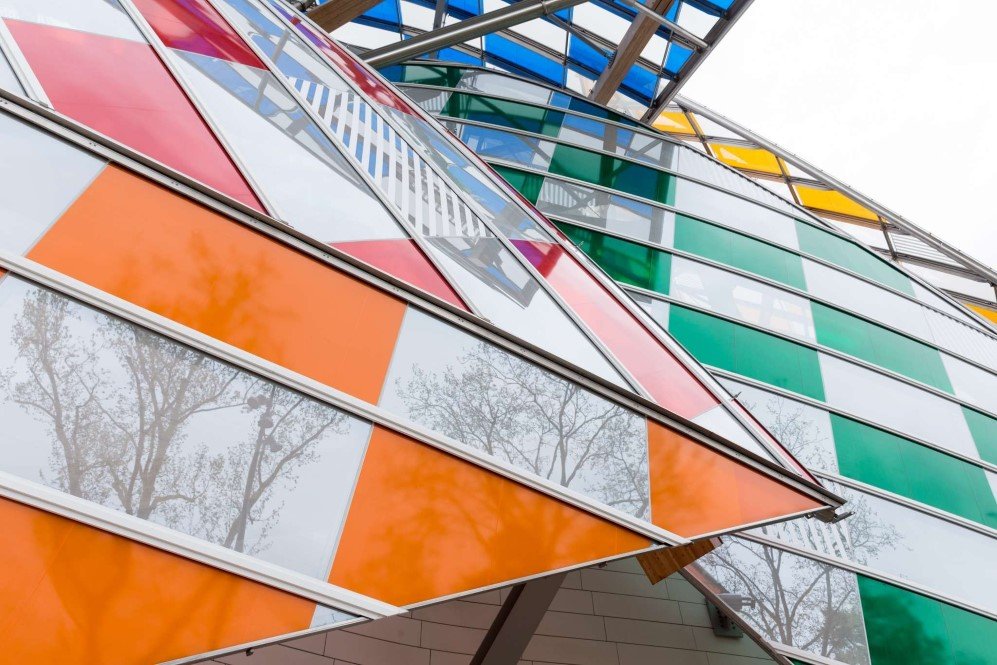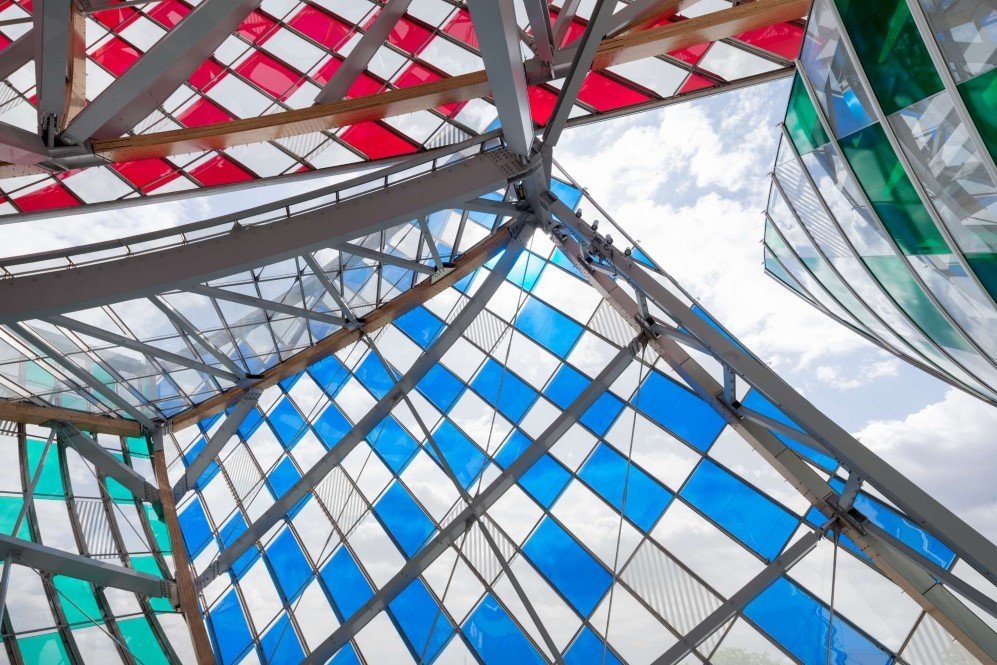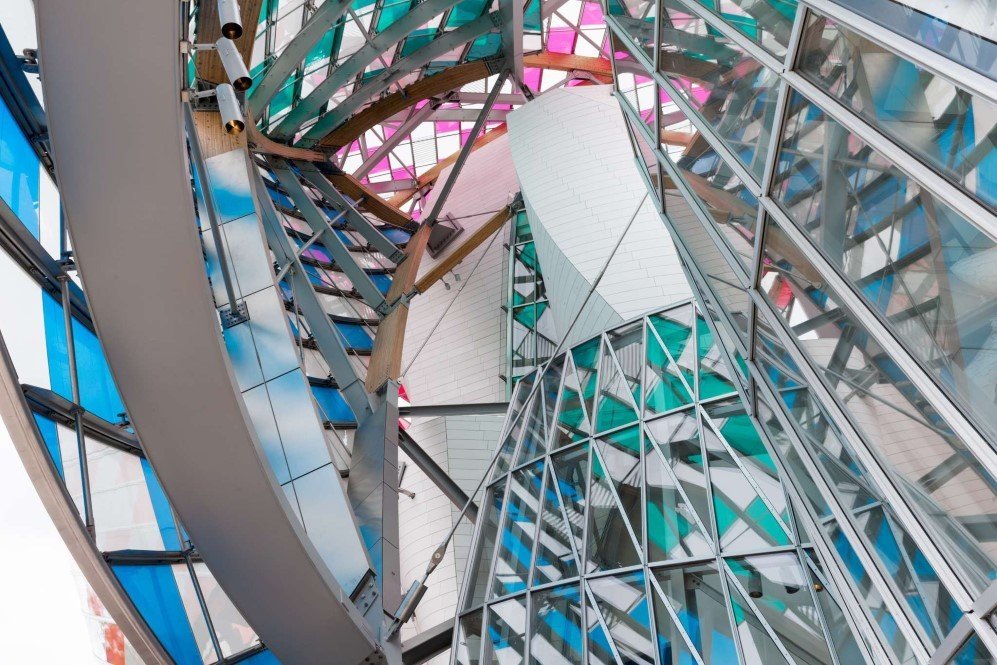 Images by: Iwan Baan/Fondation Louis Vuitton