Photographer Takes Tiny Toy Cars On Adventurous Rides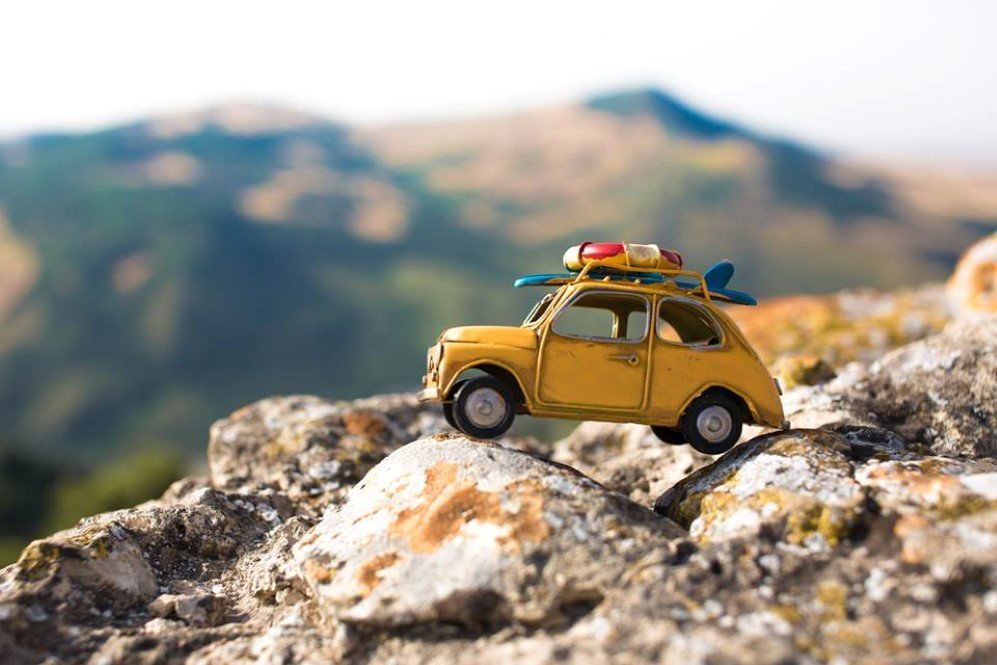 "It is all about the perception". This is a philosophy that many of the photographers follow but, Kim Leuenberger has taken the concept of perception to a whole new level through her quirky photography.
The 24 year-old Swiss photographer captures toy vehicles against dramatic backgrounds and marvelously manages to make the composition look like an adventurous rides of the vehicles all by themselves. The series "Traveling Cars Adventure" initiated when Leuenberger experimentally captured a toy minivan in her backyard and uploaded it on her Instagram. The young artist has described her journey in the field of creative photography in a recent interview, saying, "It has been love at first sight with a little Nikon D3100. Almost 2 years later, I've upgraded to a Canon 5D Mark III and learned all I know about photography by myself, by reading magazines or websites. I love being creative, as well as documenting the life around me, making objects tell a story through my pictures. I love all things vintage, because they had a life and they almost want to tell you their stories, which is exactly what I want to transmit with my work."
Recommended for you (article continues below)
The overwhelming response from her social media audience changed University of the Arts' student's whole career plan and since then, she has taken many more perceptional shots of her miniature Vespa, Beetle and Volkswagen to add to her very popular series.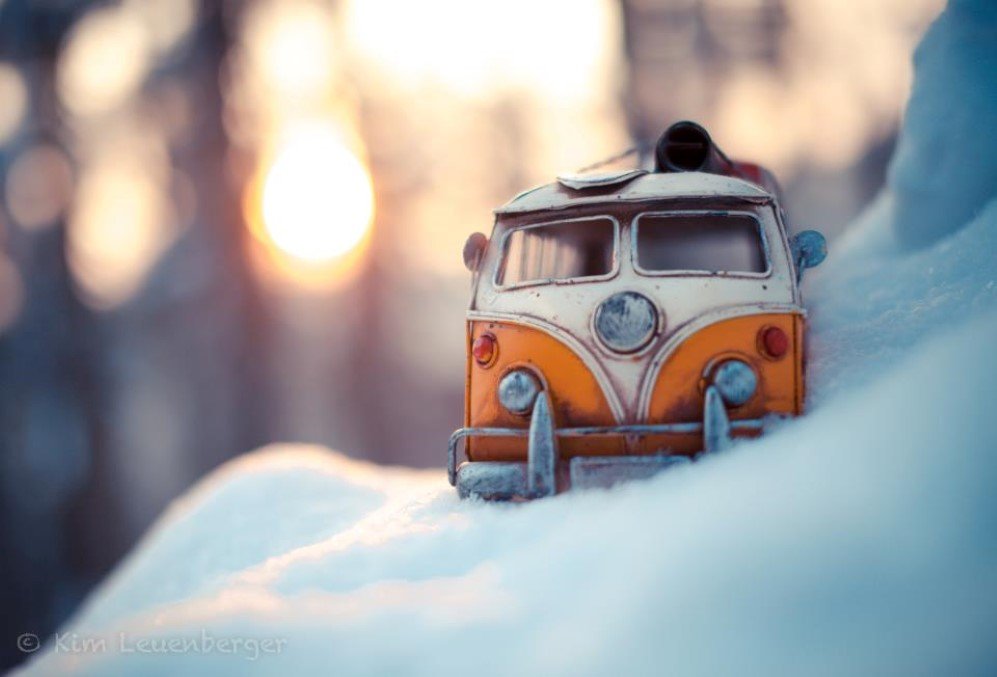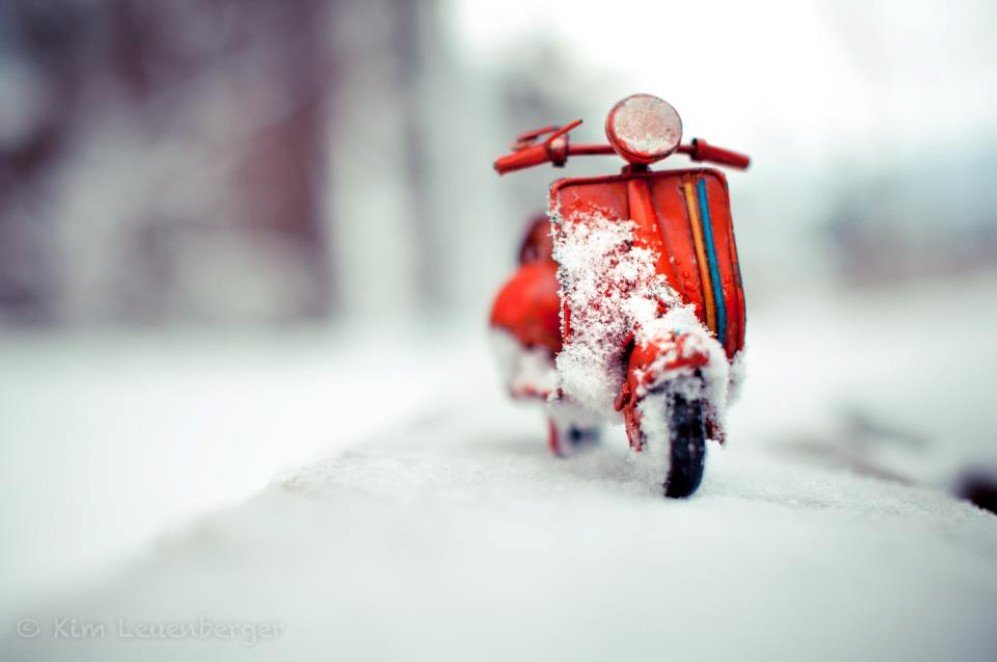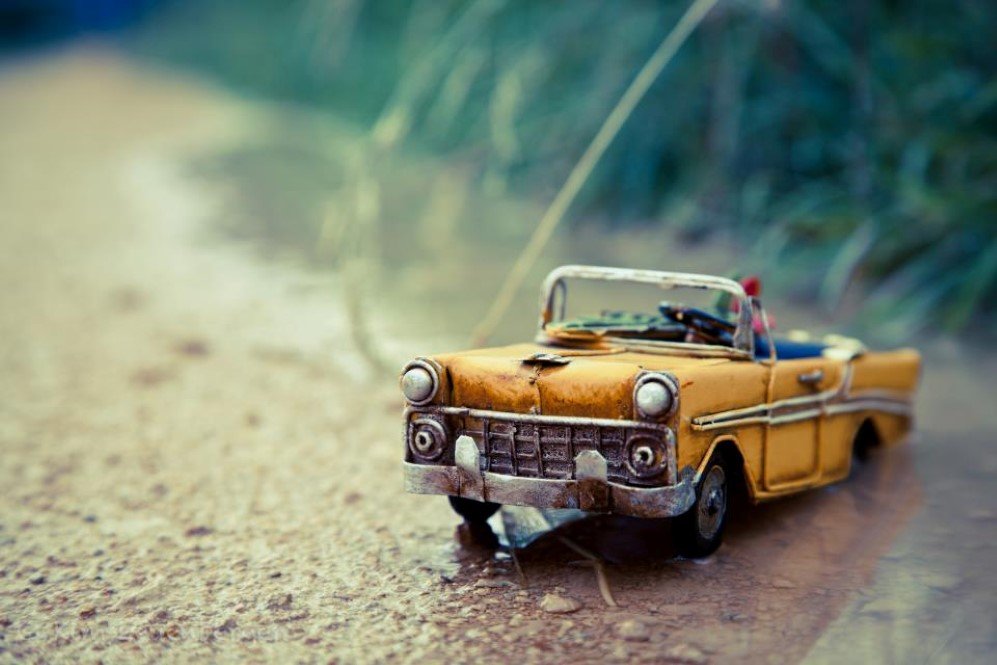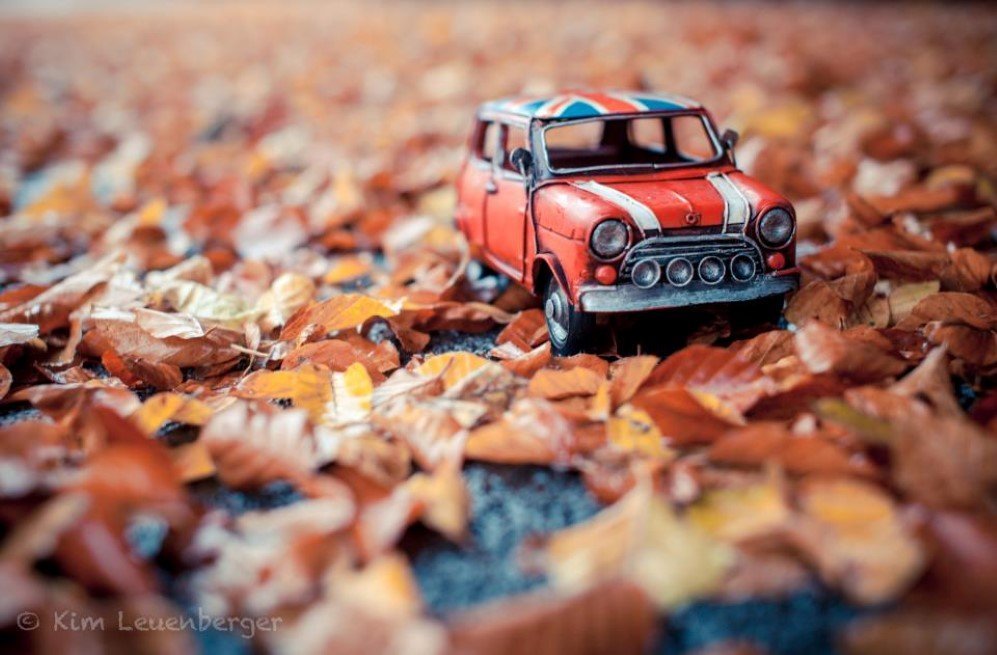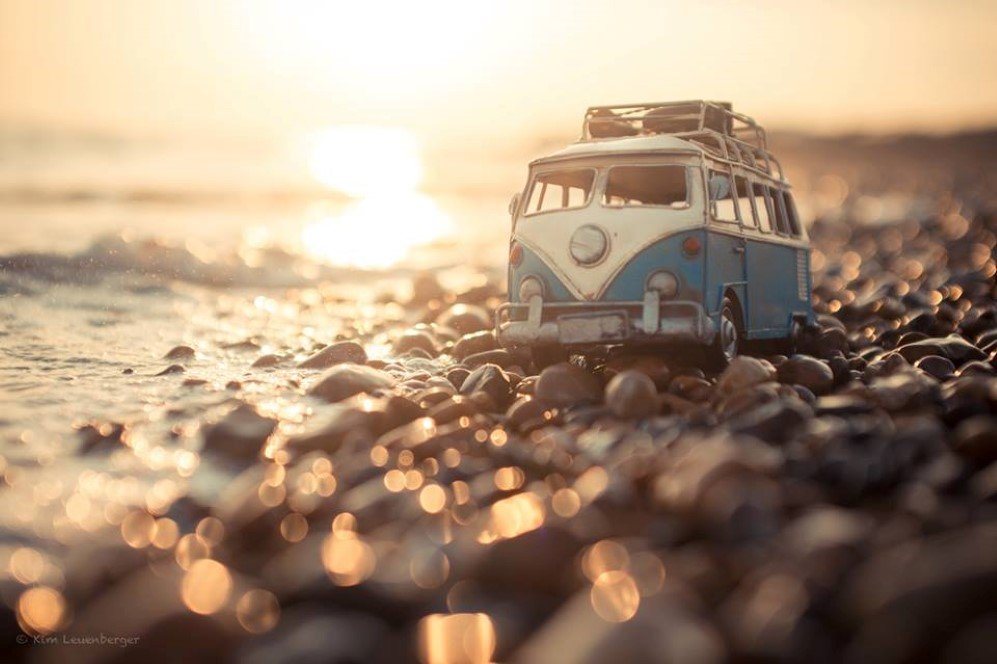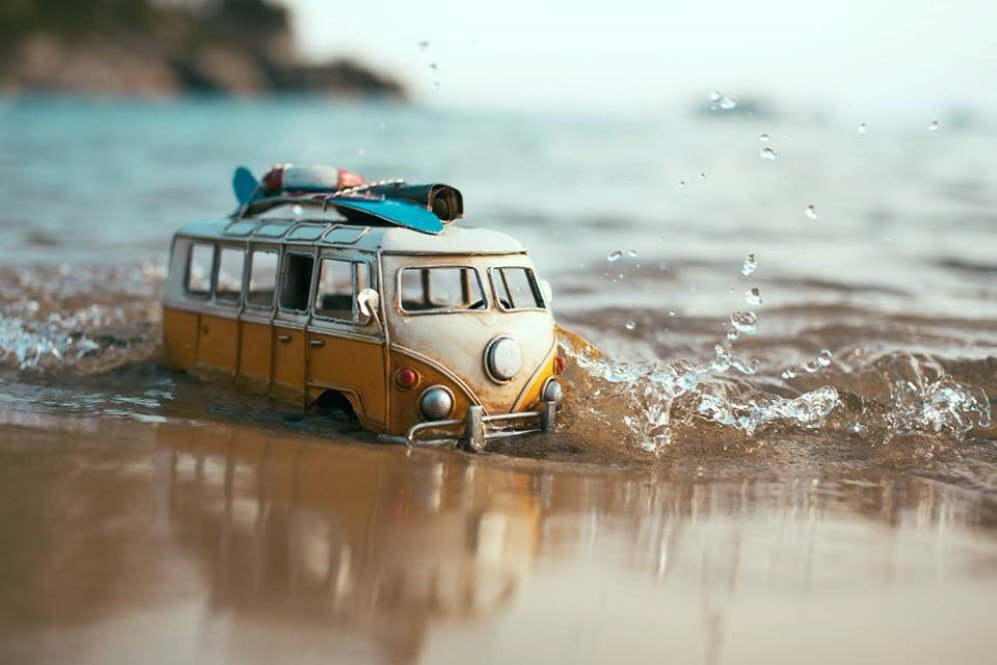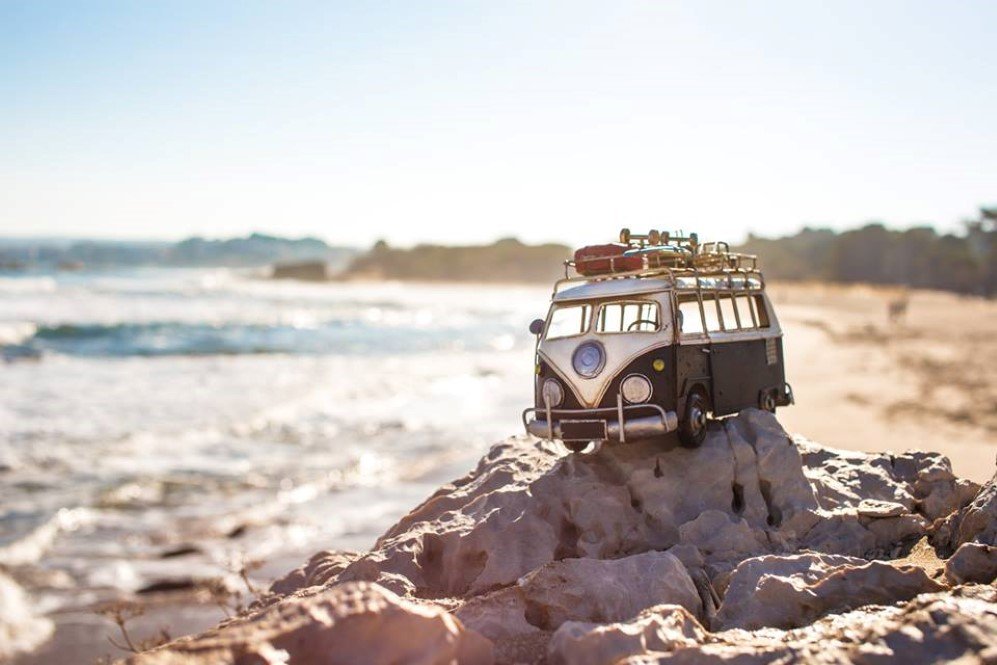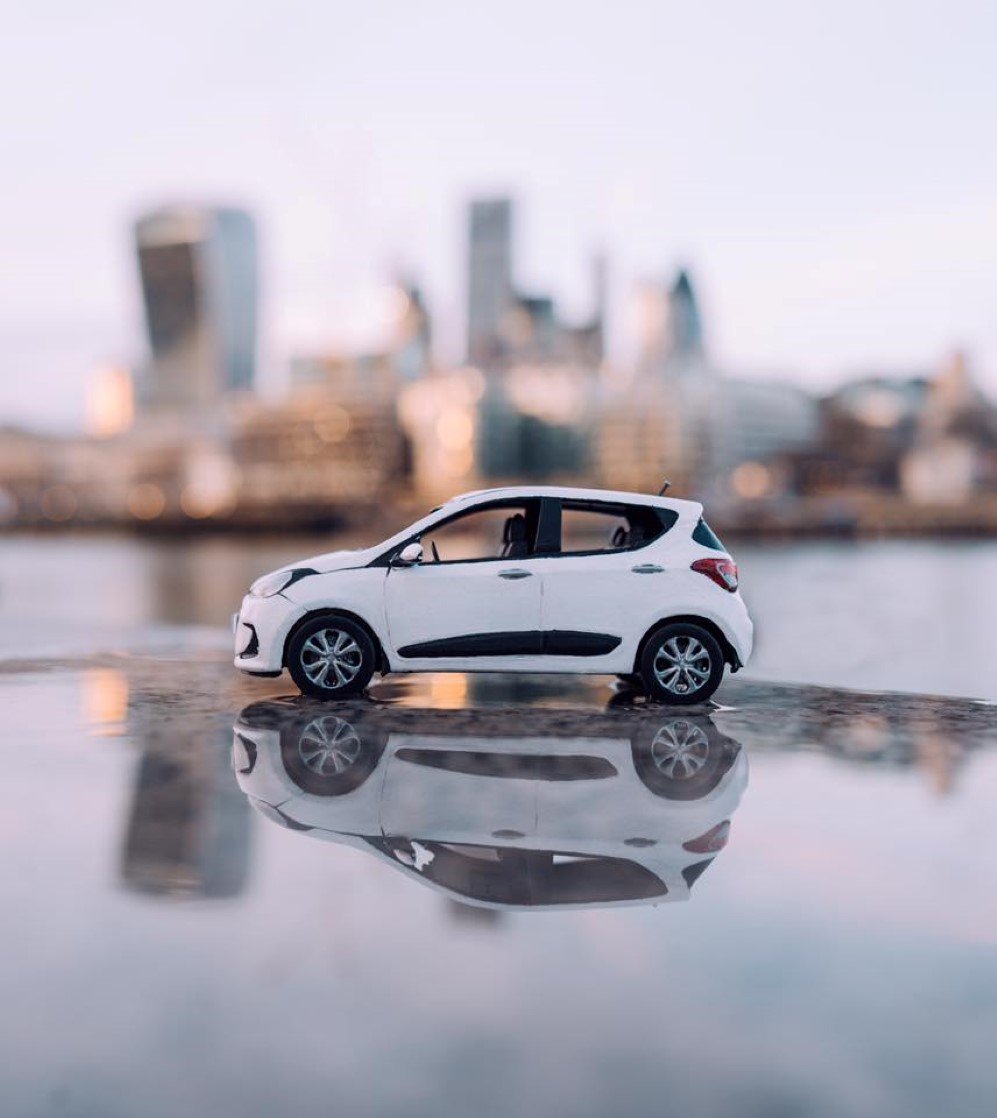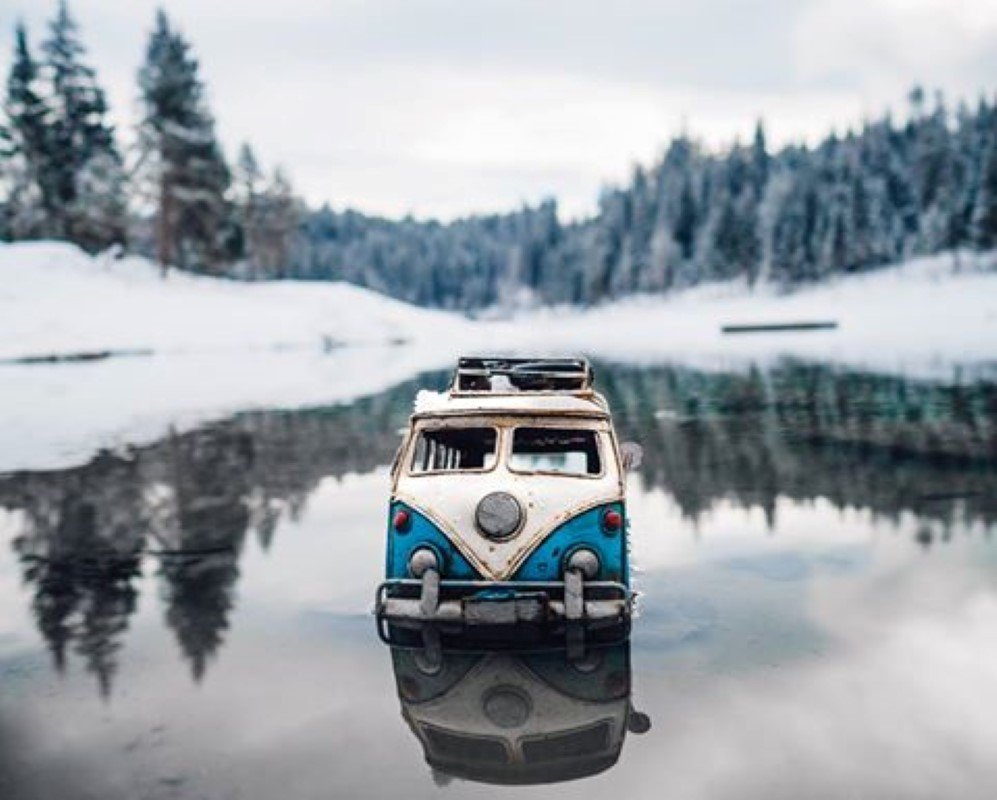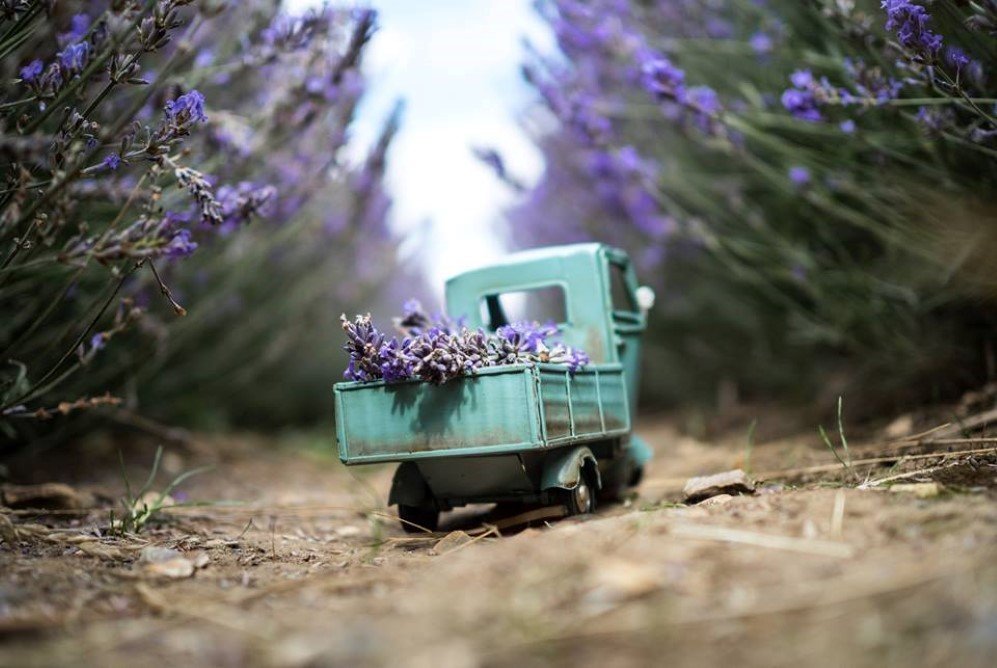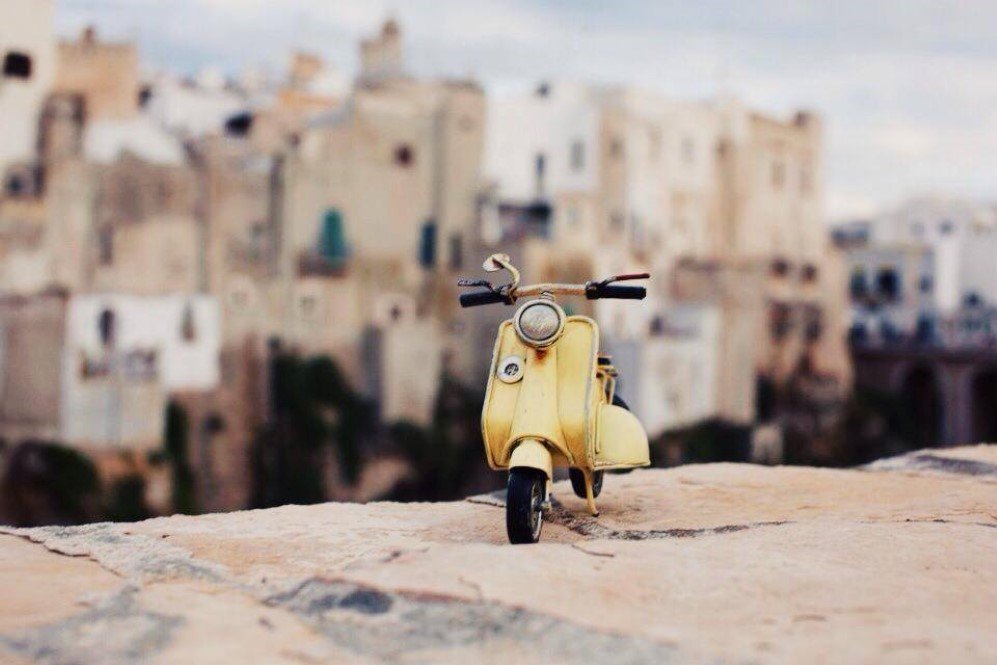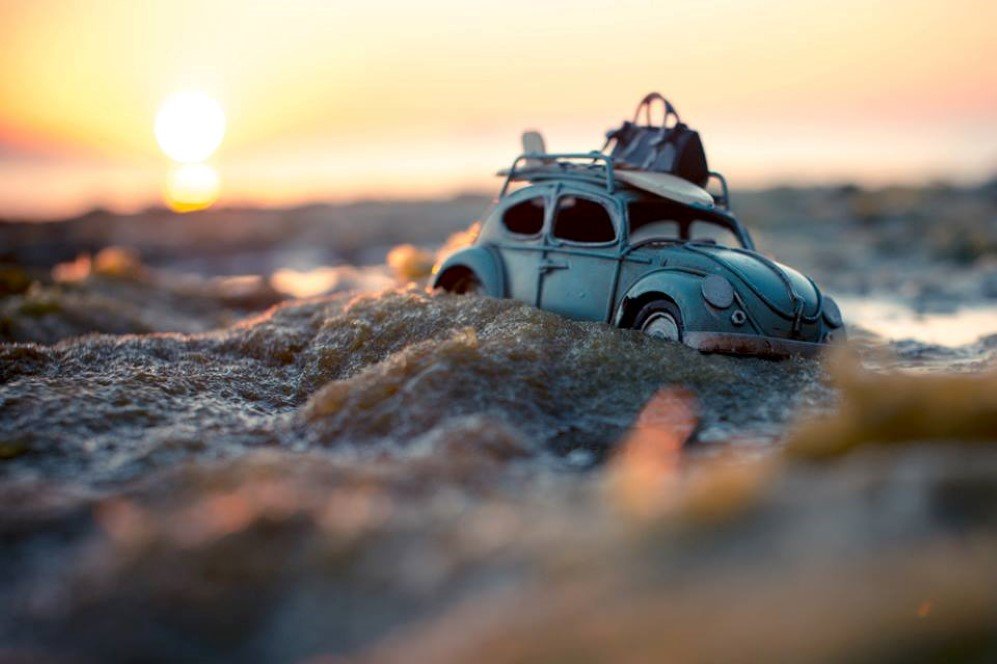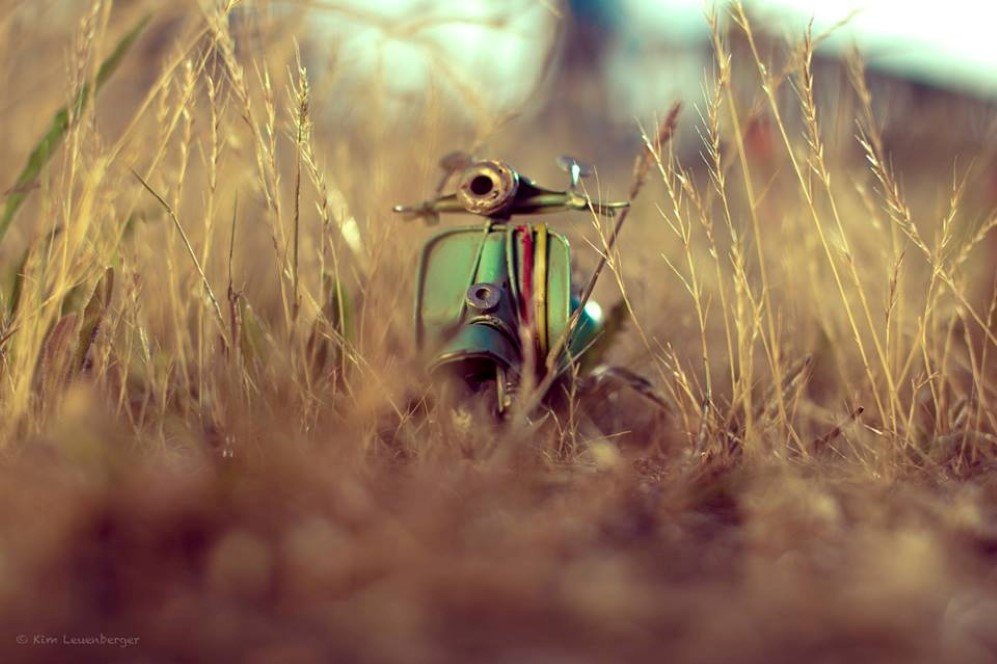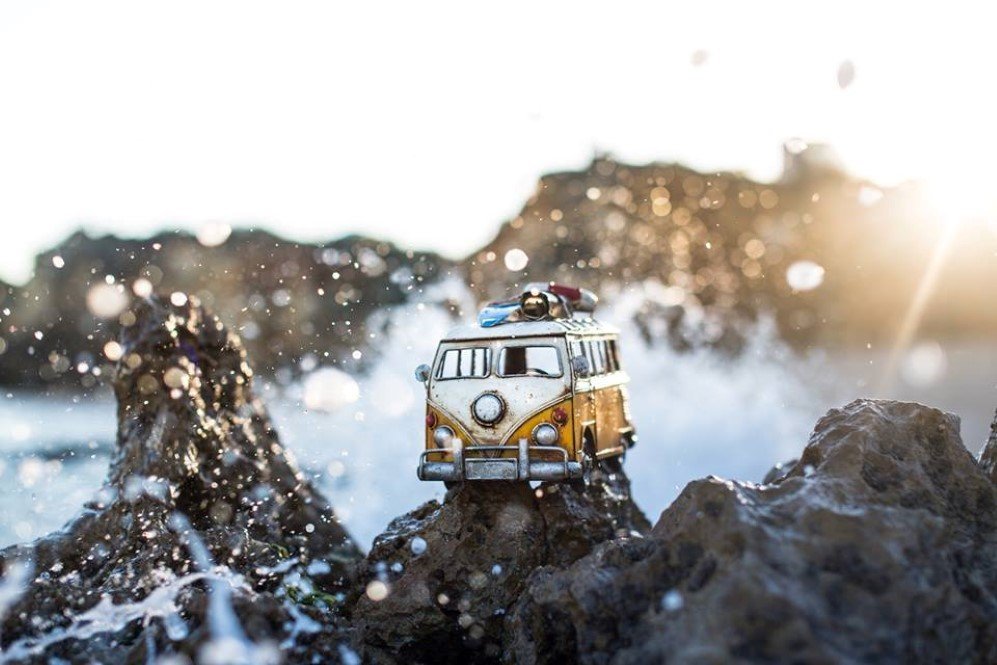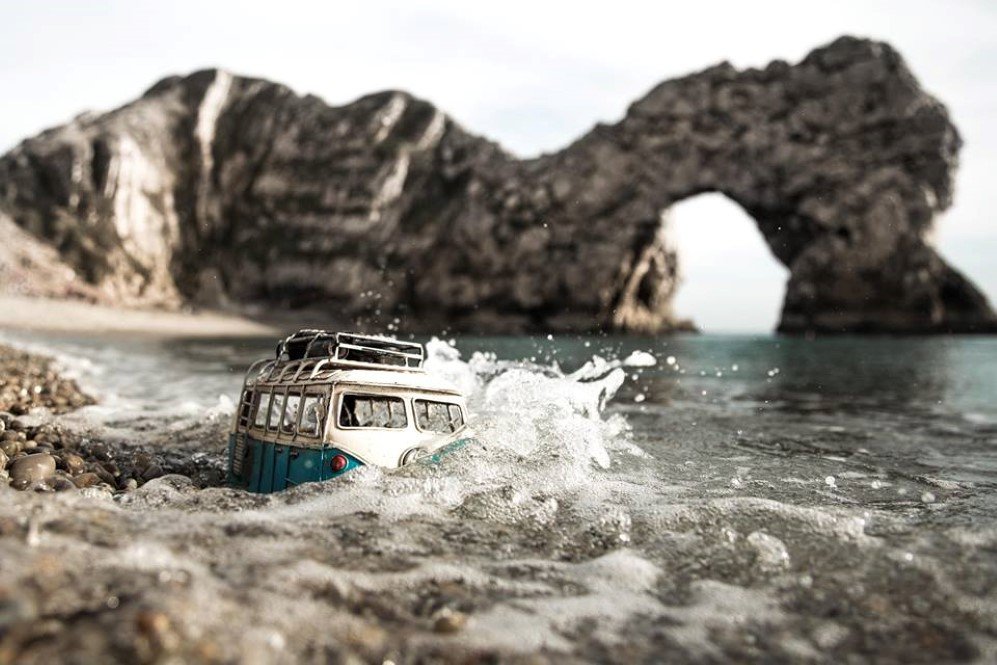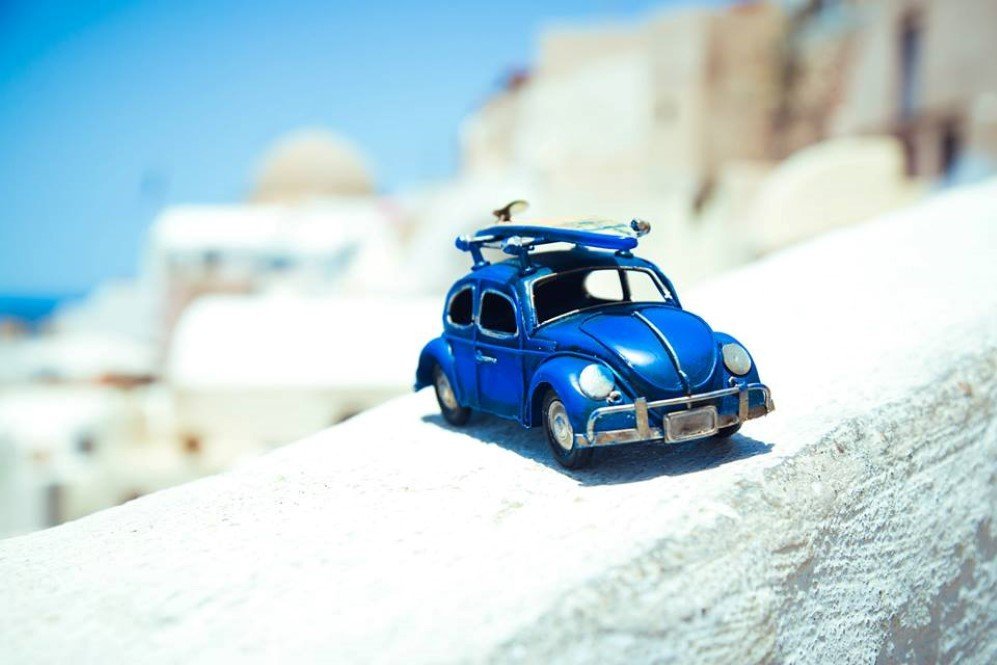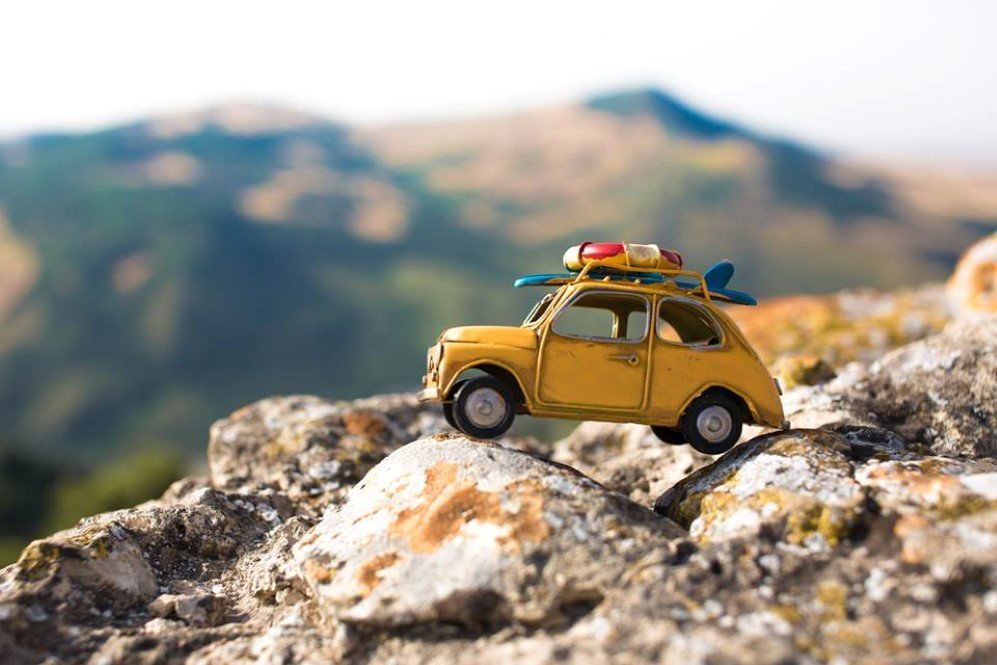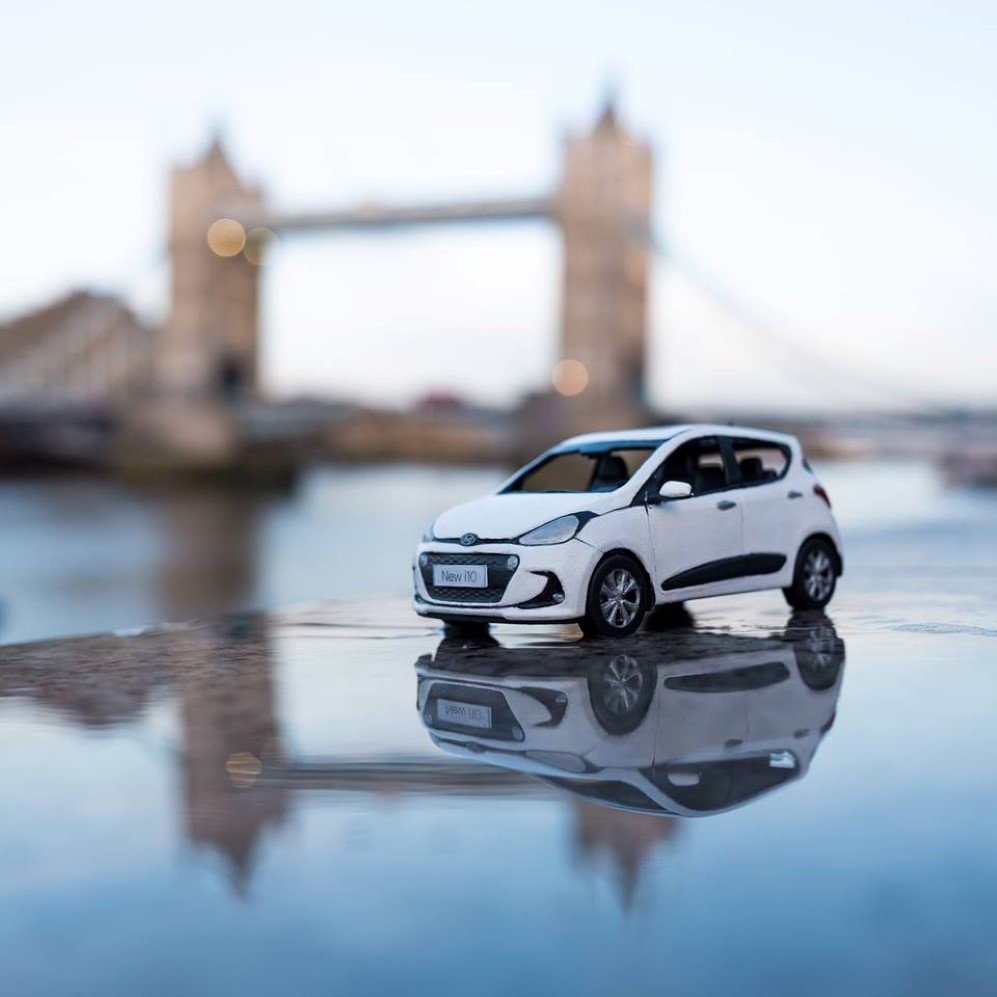 Images: © Kim Leuenberger
References: Design Father, My Modern Met