Farewell Motor-Boats! The All New Electric Eco-Friendly Hydro-foiling Quadrofoil Is Here
Quadrofoil is a highly aerodynamic two-person electric hydrofoil offering a top speed of 40 km/h (25 mph/22 knot) without making any rattling noises. The Quadrofoil weighs only a 100kg as it's made from composite materials. That's as light a watercraft as you can get.
"Quadrofoil" is the first all-electric watercraft using hydrofoil technology to sweep across water surfaces. The term hydrofoil usually refers to any fin, flipper or foil attached to the hull of any boat. Therefore a boat or any other watercraft having fins or foils is commonly known as a hydrofoil. Hydrofoil technology uses buoyancy force to lift the vessel above the surface and travel with minimum water resistance. Therefore the amount of power required to propel a watercraft using hydrofoils is greatly reduced.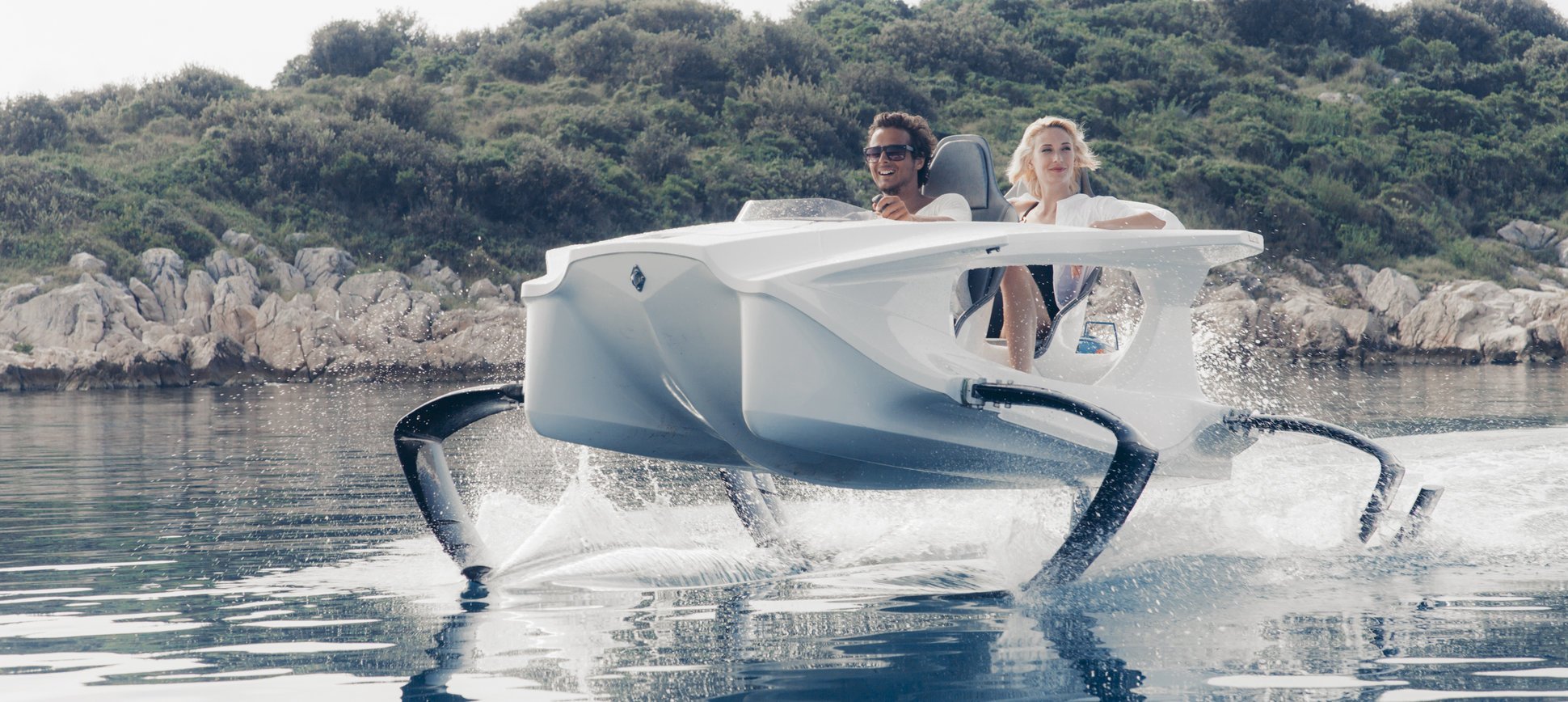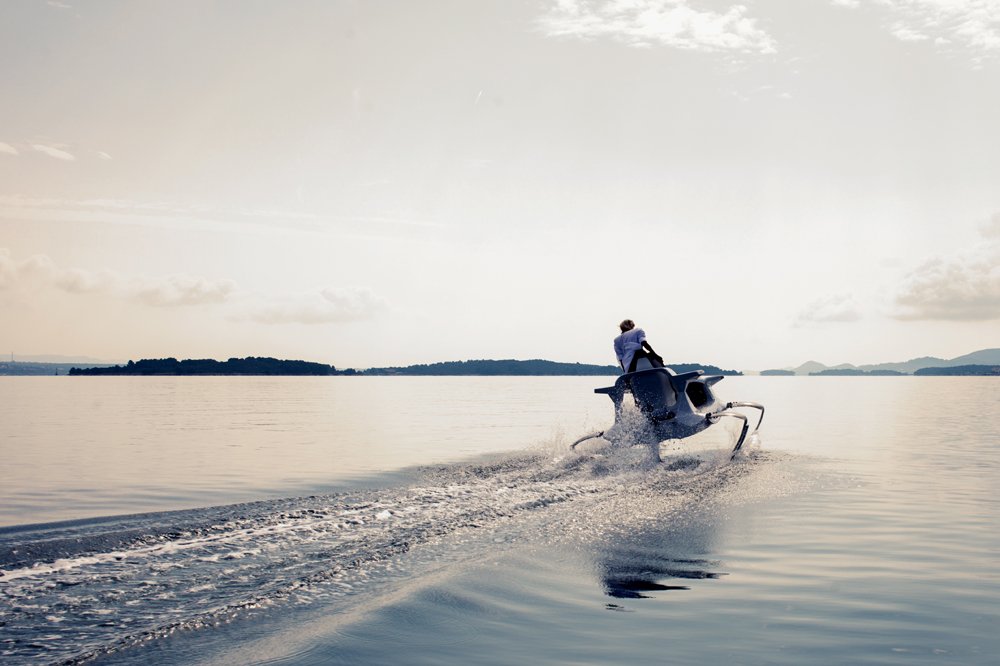 Another benefit of a hydrofoil lies in its comfort factor. Once the hull is lifted above the water surface, it saves the passengers from relentless pounding offered by the water waves when the hull is contact with water. After being lifted off from the water surface, the Quadrofoil gives you a feel, as if you are flying right in the middle of open water. The flight of the Quadrofoil is only disturbed by waves greater than 20 inches (50 cm).
Recommended for you (article continues below)
Quadrofoil is powered by one 3.7 kW electric motor and in-built 4.5 kWh lithium batteries which can take you to a 100 km on a single charge. While it only takes two hours to recharge. One of the greatest advantages of the Quadrofoil is its lack of emissions which makes it absolutely eco-friendly.
The steering wheel has an integrated touch screen display keeping you updated about battery power, range, speed and consumption. It also functions as a detachable key, without which no one else but only you can start the engine. Designers have claimed Quadrofoil to be unsinkable because of its hollow hull. For your safety, with a Quadrofoil you also get two life jackets, a safety whistle and a paddle incase you deplete all your batteries in the middle of an ocean.


Source: Quadrofoil