19 Of The Most Spectacular Cliff-Side Villages And Towns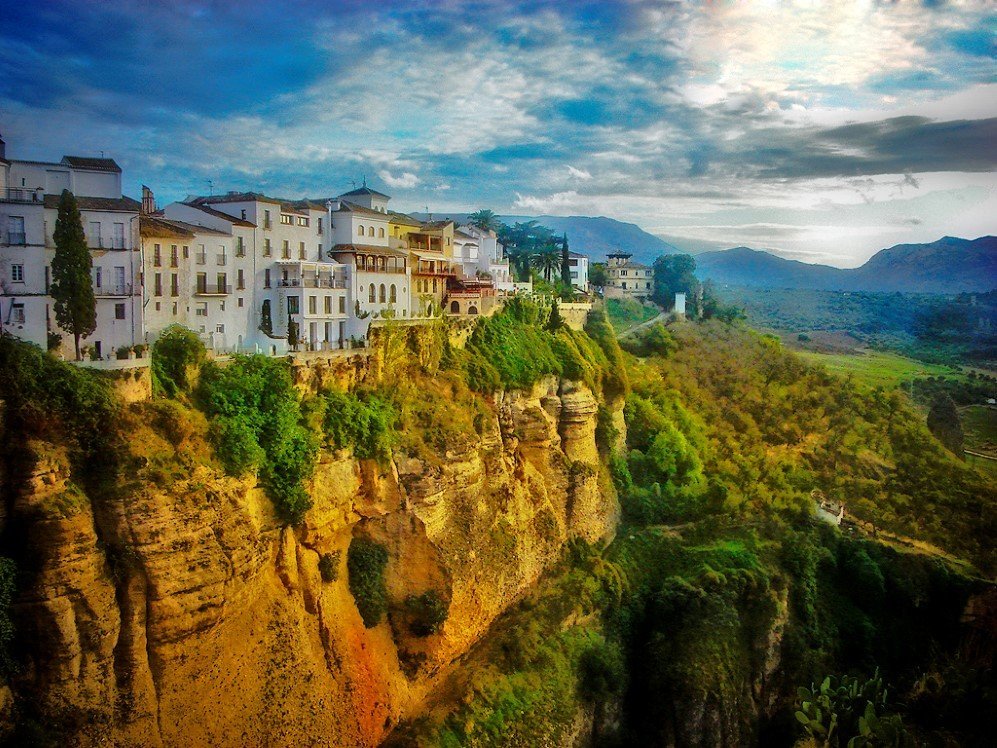 These stunning cliff-side villages and towns will compel you to pack your bags, quit your city life and flock away to these serene locations to enjoy a quality time. Centuries old, these towns and villages are man-made wonders that are the testimony of human expeditions. Today, it's truly amazing that how these flabbergasting structures were built right in the middle of wilderness and mountainous terrains, in times when technology wasn't available.
Recommended for you (article continues below)
If by any chance you happen to visit any of these locations that we have listed down, you'll surely be left stunned by the exquisite beauty. So without further ado, have a look at these 20 of the most spectacular cliff-side villages and towns.
---
Azenhas Do Mar, Sintra, Portugal
Feel, breath and relax at this sea-shore heaven located just 30km off Lisbon.
Image: Flickr / Lugares a Descubrir
Image: Flickr / Nuno Maia
---
Pitigliano, Grosseto, Italy
The quaint old town is known as the little Jerusalem for the historical presence of a Jewish community that has always been well integrated into the social context and have their own synagogue.

Image: Flickr / Sor Capanna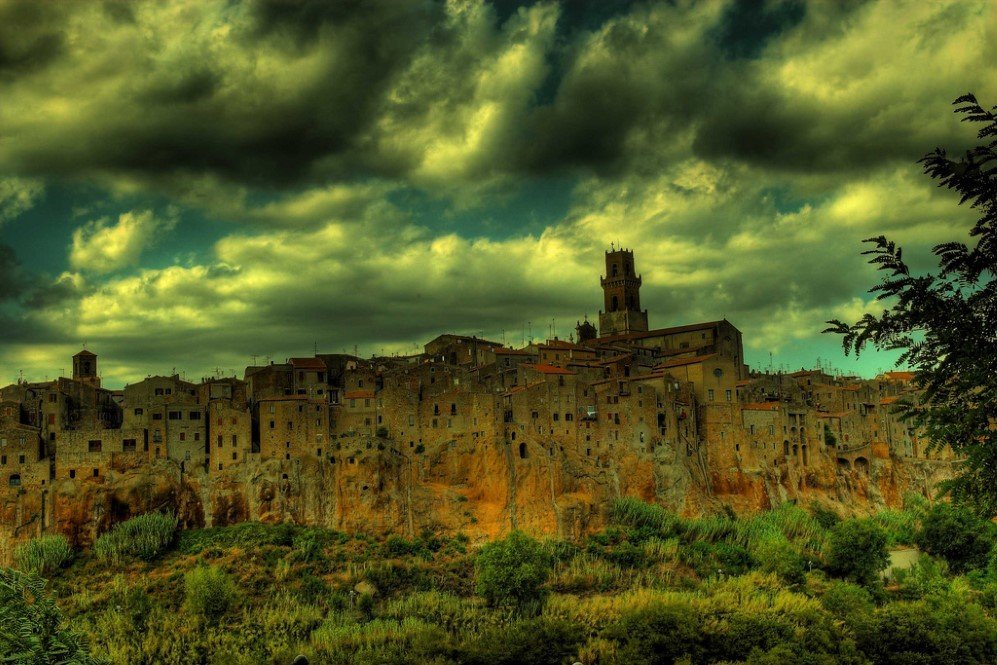 Image: Flickr / Bruno Tardioli
---
Bonifacio, France
Located directly on the Mediterranean Sea, the town sits over the cliff-tops at an elevation of about 70 meters (230 ft.). Bonifacio looks like a white city shining in the sun and hanging over the rough waters below. The town's attraction, and vicinity to serene beaches makes it a popular tourist destination.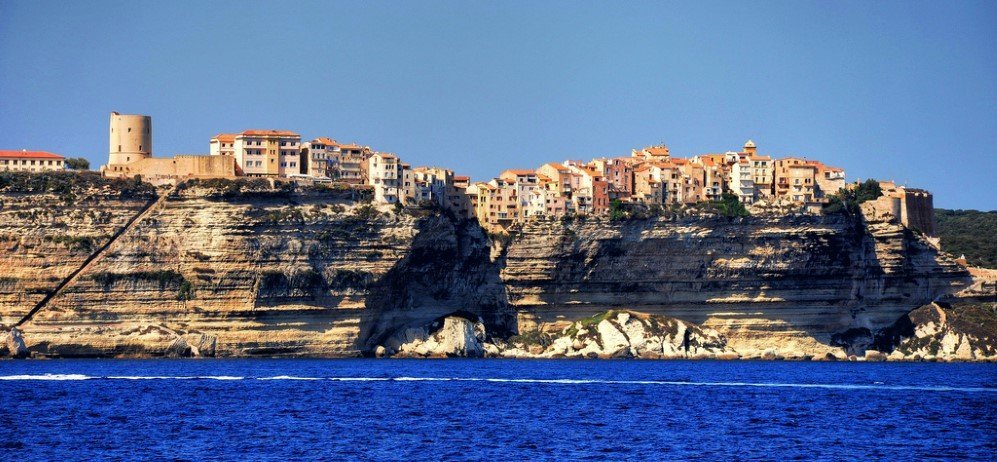 Image: Flickr / []__I_r_o_n__B_u_t_t_e_r_f_l_y__[]
Image: Flickr / Pitchoun
---
Piodao, Portugal
Perched on the side of a lush mountain, Piodão a tiny Portuguese town is utterly breathtaking.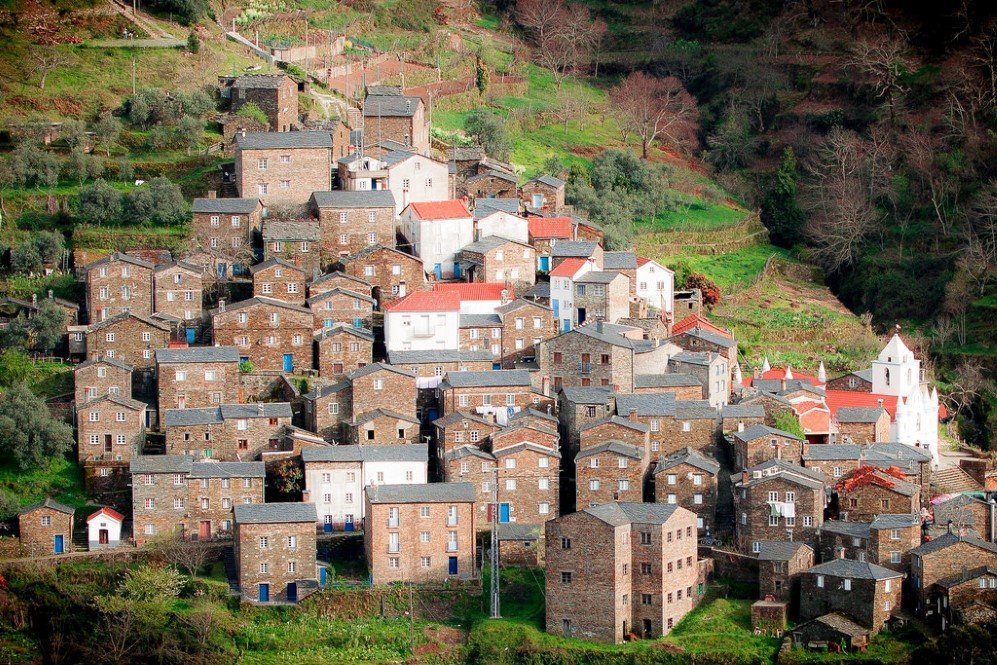 Image: Flickr / Luís Santos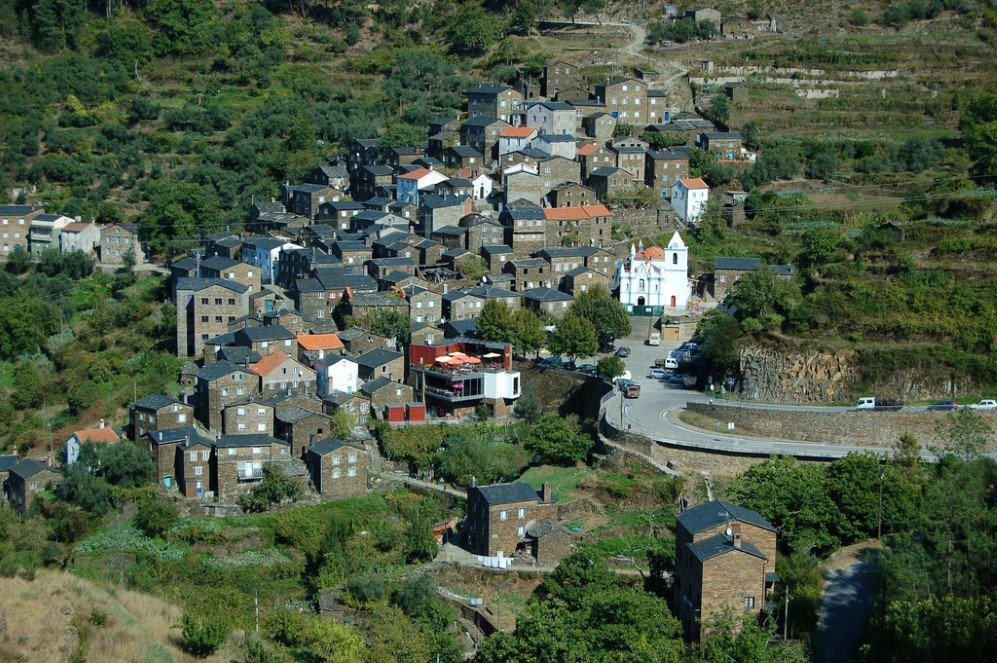 Image: Flickr / Urloplany.pl
---
Castellfollit De La Roca, Spain
The town is situated on a basalt rock which is over 50 m high, almost a kilometer long and was formed by the overlaying of two lava flows. Castellfollit de la Roca is one of the most picturesque villages in the autonomous community of Catalonia, in Spain.
Image: Flickr / CaminanteK
Image: Flickr / Xavier Puig
---
Civita Di Bagnoregio, Italy
Perched on the top of a hill, the town of Civita looks down the valley it is located in. Some 80-miles from Rome, this town has been around for more than 2,500 years. Today Civita is an enchanted place, where time seems to have stopped. The population today varies from about 12 people in winter to more than 100 in summer.
Image: Flickr / Antonio Cinotti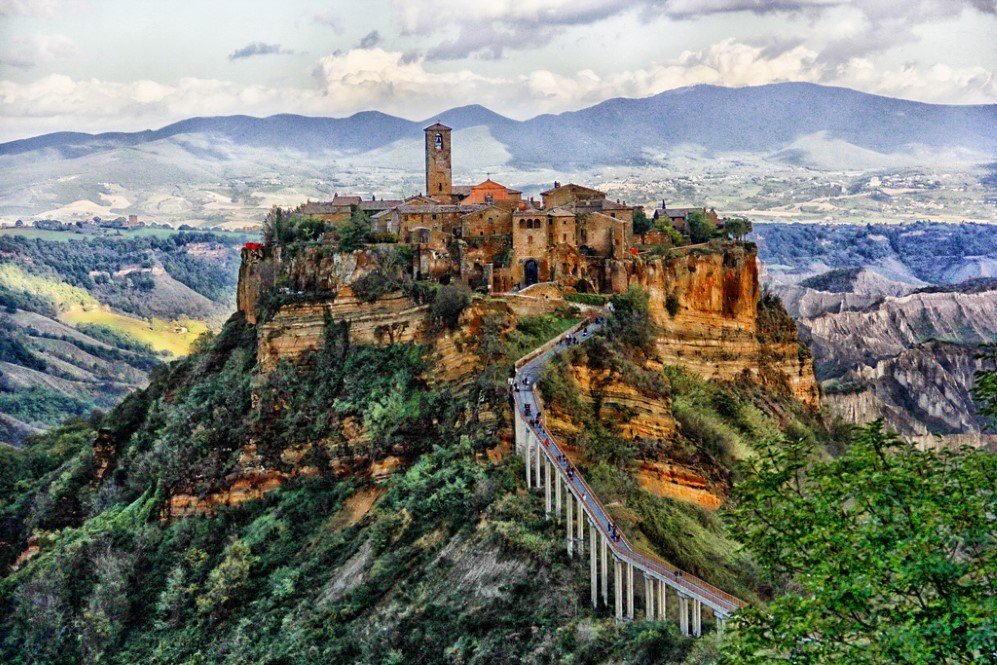 Image: Flickr / Tyler Durdan
---
Cuenca, Spain
This historic walled town of Cuenca was built from 1182 to 1270 and towers above the magnificent countryside. The town is home to numerous famous landmarks such as Spain's first Gothic Cathedral, Bridge of Saint Paul and the famous hanging houses suspended from sheer cliffs.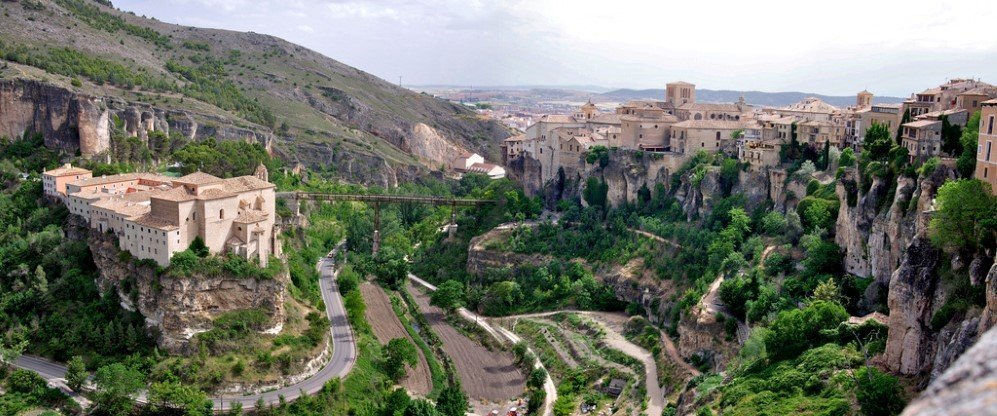 Image: Flickr / Chuwei LB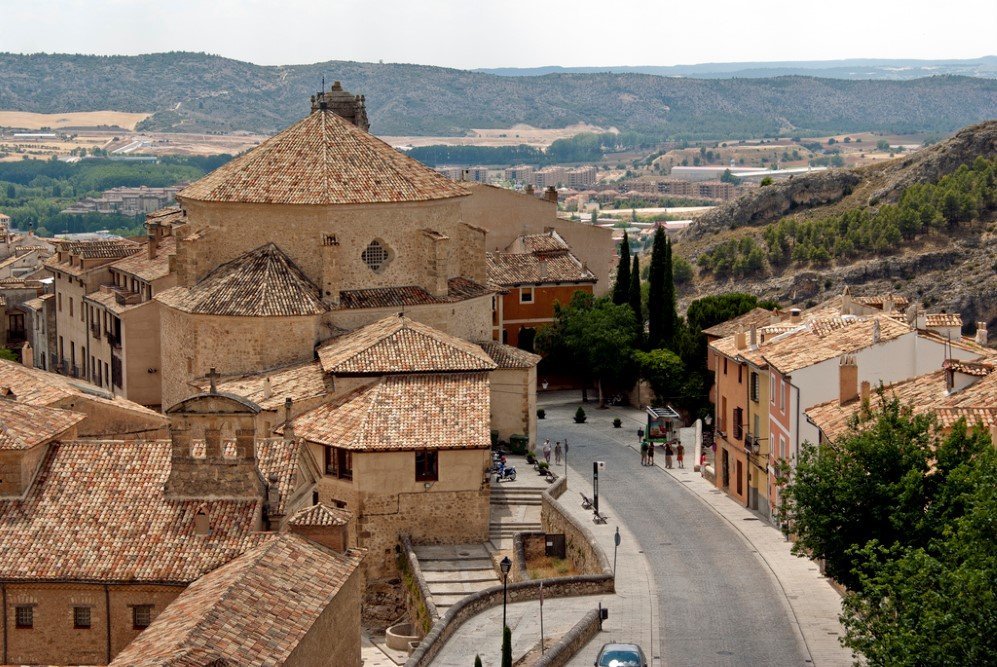 Image: Flickr / Ro Translates
---
Gordes, Provence, France
Gordes has been listed as one of the most beautiful villages of France because of its exceptional charm and distinctive architecture. Many movie artists have made their homes here, adding to the fame of this hilltop village.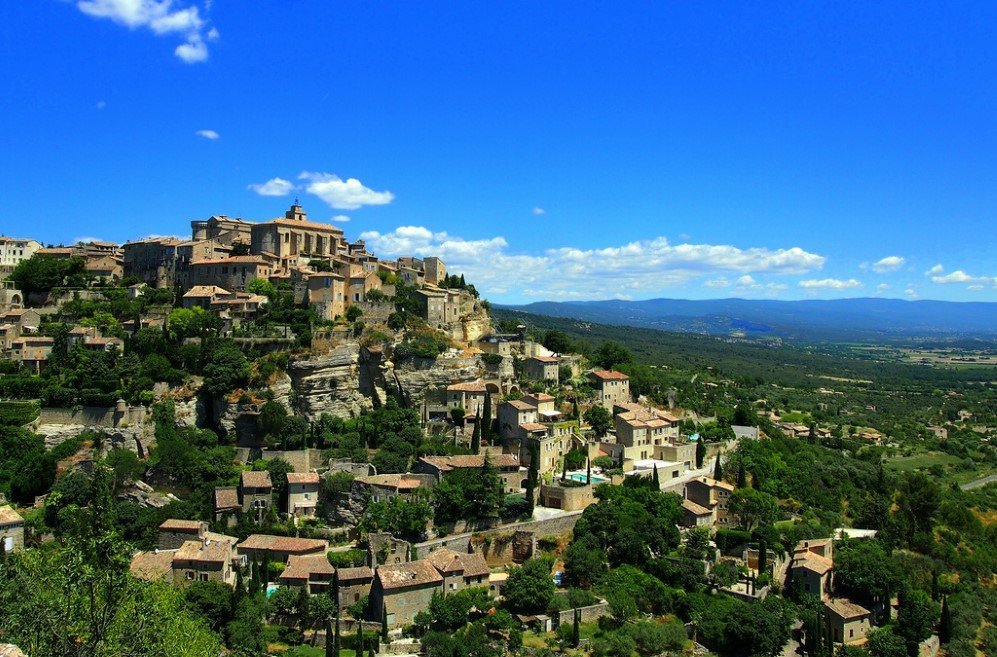 Image: Flickr / Momo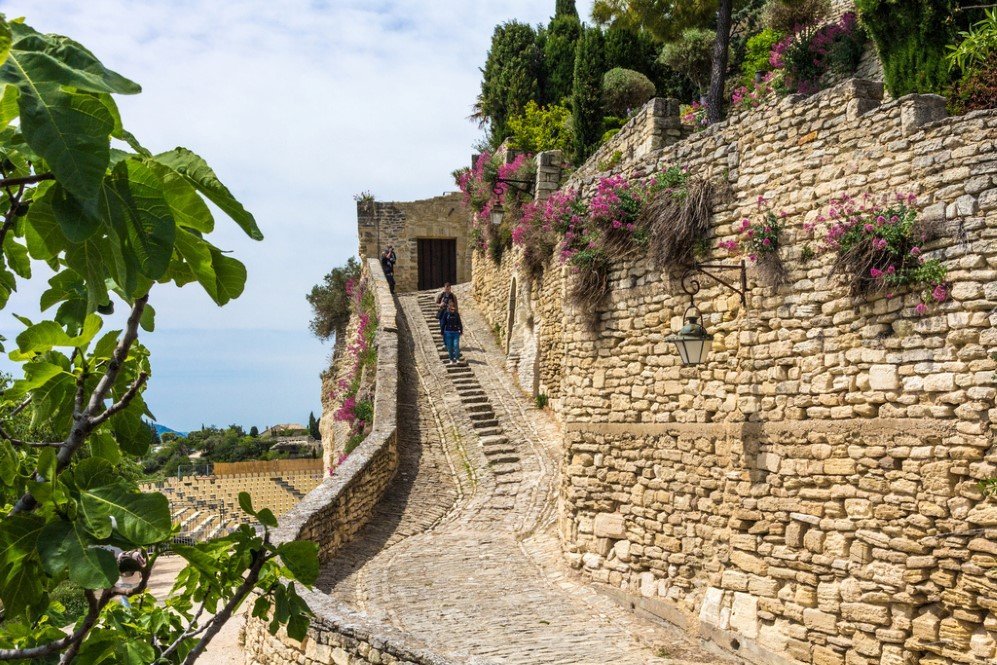 Image: Flickr / Erik Berman
---
Riomaggiore, Italy
In addition to the beaches and the enchanting sea, there are lots of possibilities to do sea sports such as diving, sailing and trekking. Riomaggiore has a well-equipped diving center that organizes guided tours to incredible depths.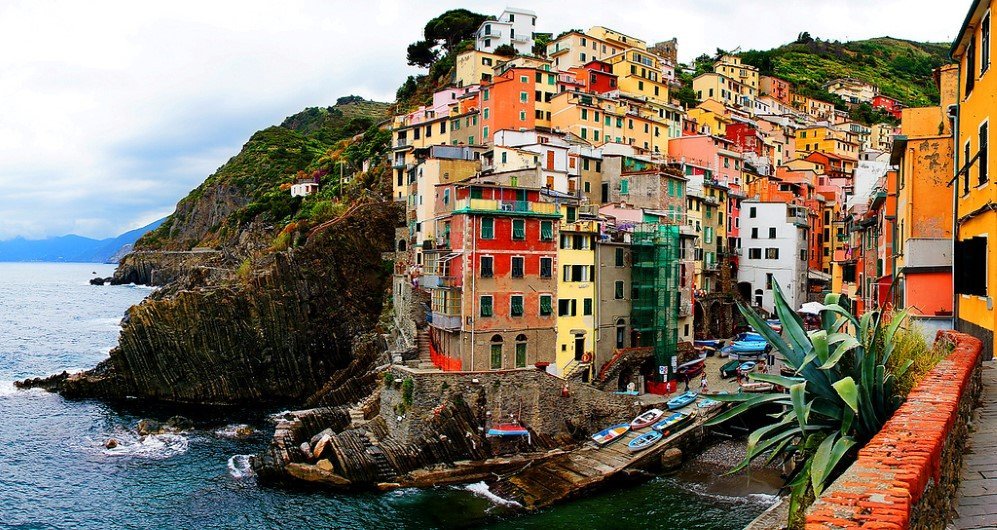 Image: Flickr / TOTORORO.RORO
Image: Flickr / Steven Verlander
---
Haraz, Yemen
Haraz is a picturesque mountain region of Yemen offering some of the best hospitality practices and spectacular views. Haraz is famous for its fortified villages perched atop rocky peaks, adding beauty to its landscape. This area was added to the UNESCO World Heritage on July 8, 2002.
Image: Flickr / Henk Klein Hazebroek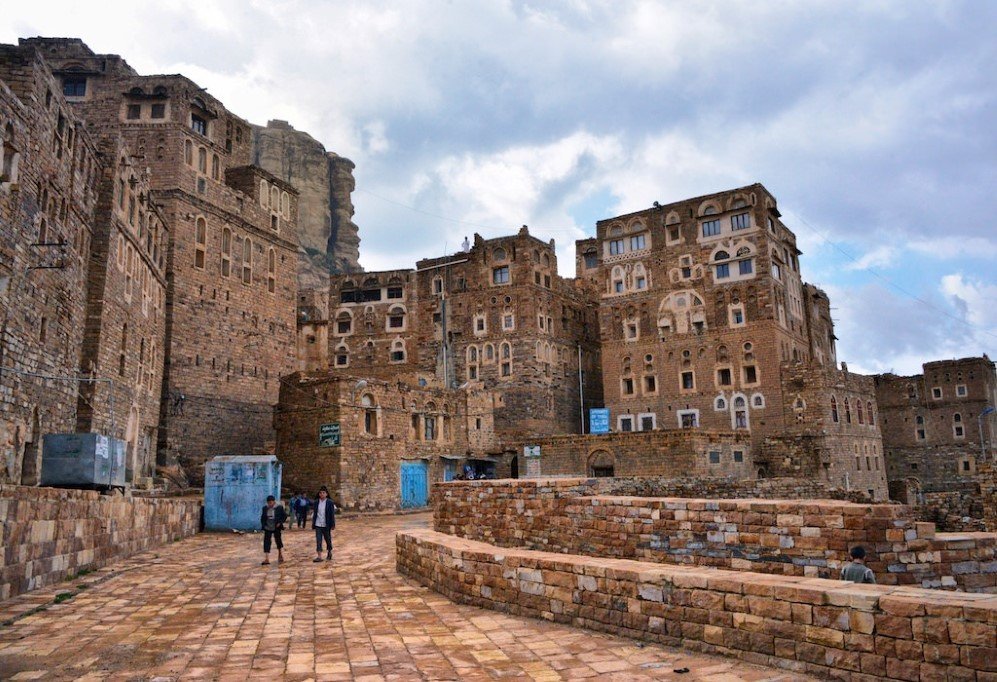 Image: Flickr / Rod Waddington
---
Manarola, La Spezia, Italy
Manarola is one of the five tiny towns on the coastline known as Cinque Terre. Cinque Terre, meaning "five lands," refers to five villages that are all connected by a walking path. The tiny harbor at Manarola features a boat ramp, picturesque buildings tripping down the ravine and swimming holes.
Image: Flickr / Alessandro Pavone
Image: Flickr
---
Meteora, Greece
Meteora in Greek means ""middle of the sky", is a commune built over huge rock columns. What make Meteora so special are the monasteries atop the rock towers that seem suspended in the air, literally.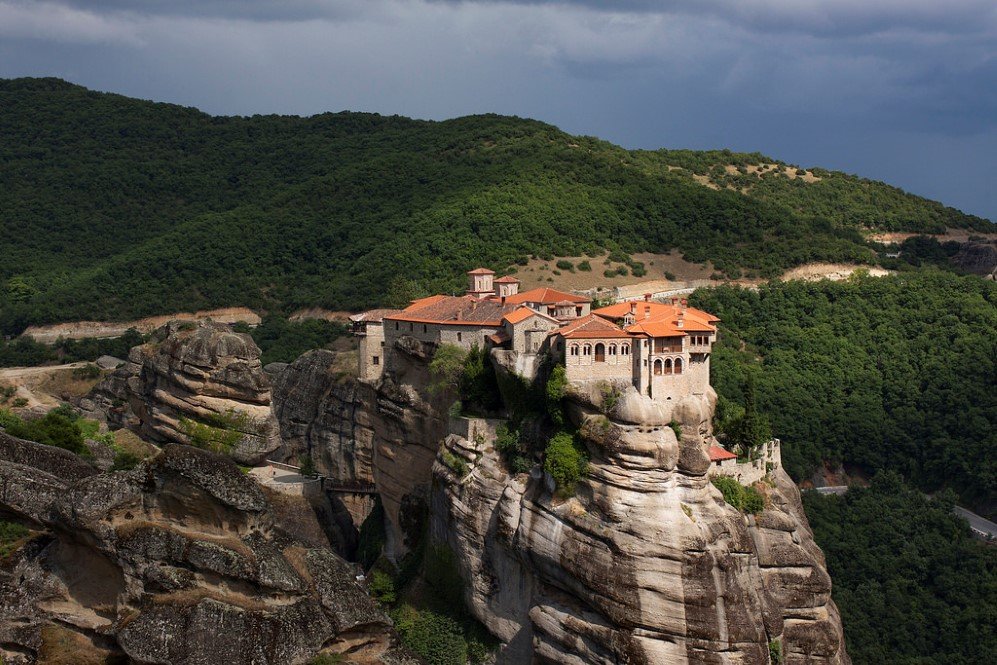 Image: Flickr / Thomas Mulchi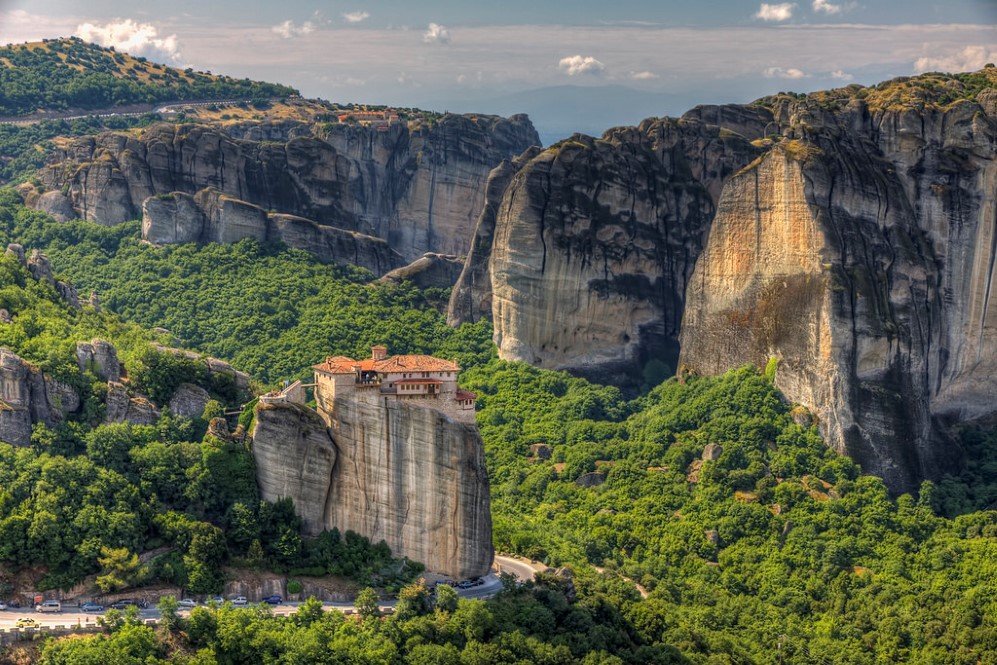 Image: Flickr / Thomas Mulchi
---
Positano, Italy
Naturally beautiful, Positano attracts thousands of visitors every year. All year long, the town is always full of people, but if you are planning to visit Positano, it would be best to schedule your trip during the spring season.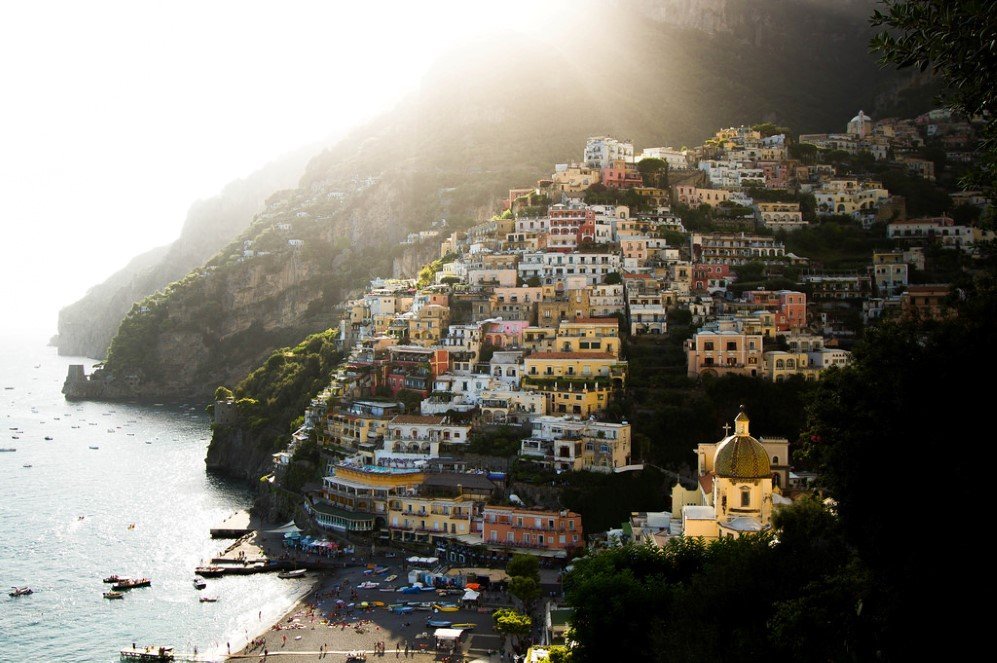 Image: Flickr / Christian Perez
Image: Flickr / Yoshing
---
Rocamadour, France
Located in south western France, Rocamadour sits high above the River Dordogne, and includes the famous sanctuary of the Blessed Virgin Mary, along with many other historically significant monuments.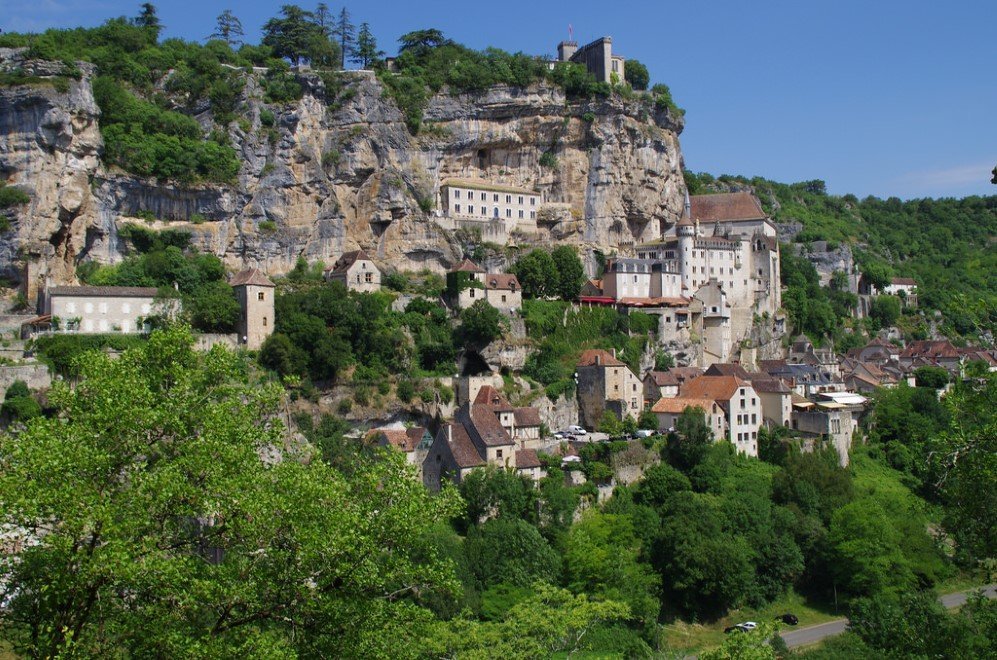 Image: Flickr / Tosh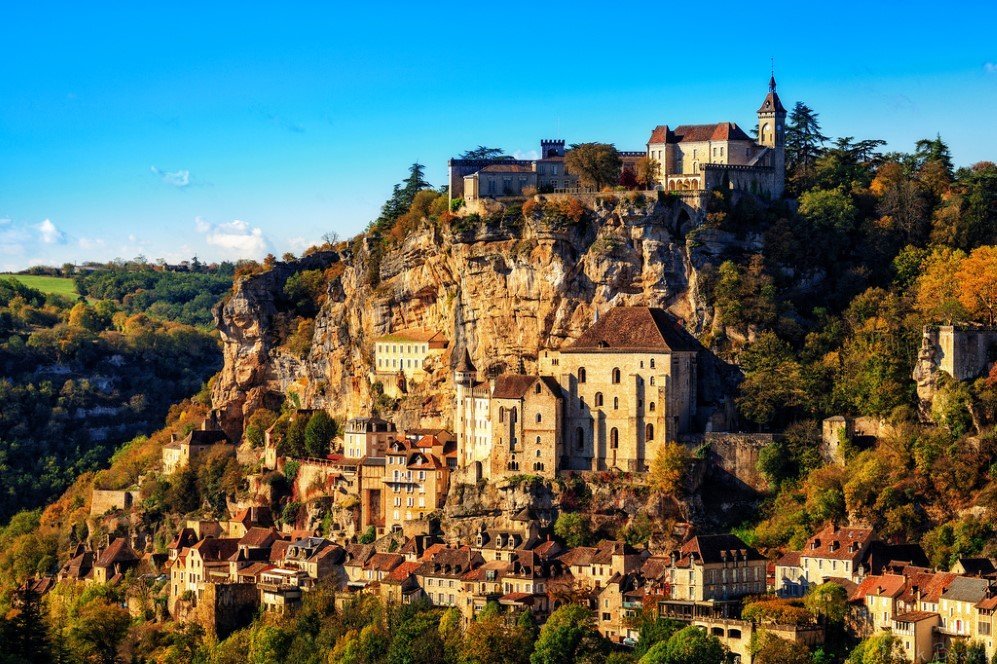 Image: Flickr / Franck Bachere
---
Ronda, Spain
Ronda a town in Malaga, Spain is a must-see town at any time of year. It lies in a mountainous area, 750m above sea level offering a relaxing atmosphere to enjoy a peaceful break.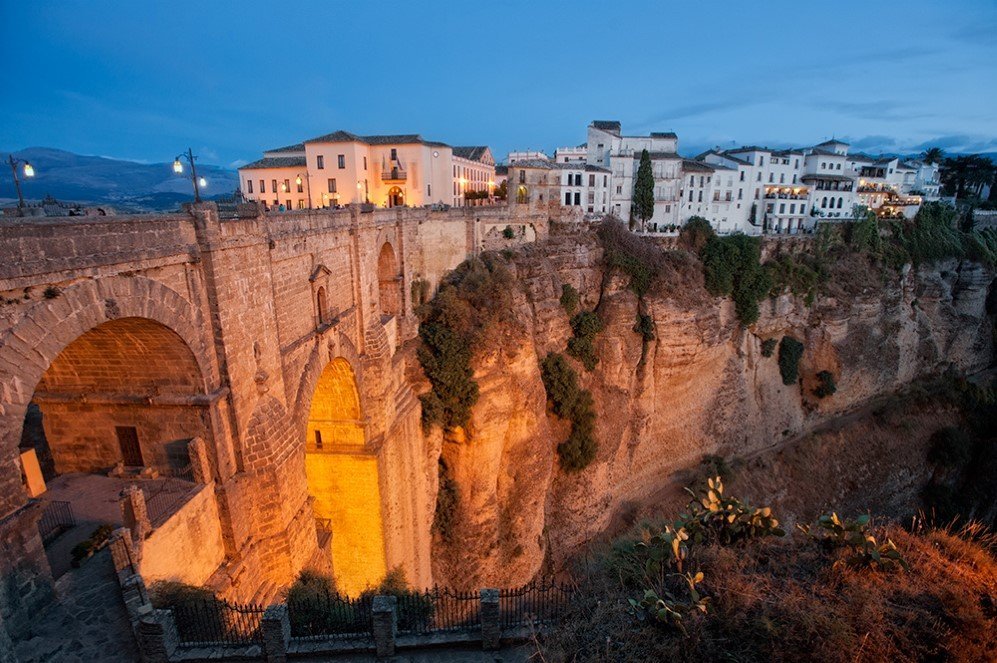 Image: Flickr / Marc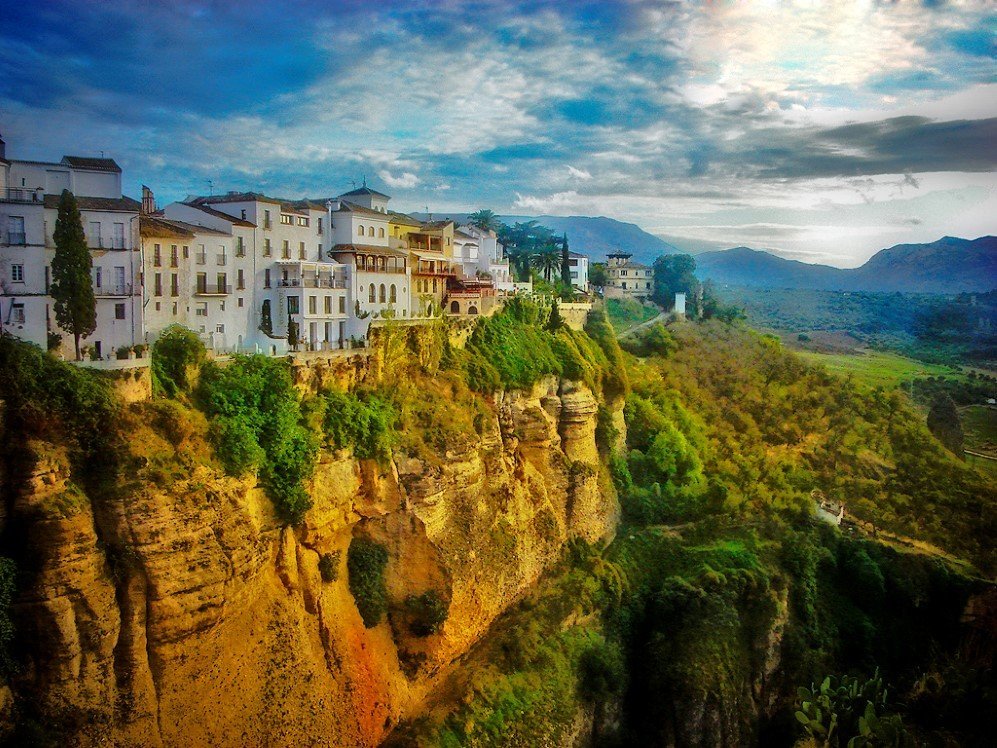 Image: Flickr / Lui G. Marín
---
Santorini, Greece
Santorini is the most popular island in Greece and may be the most popular island in the world combining beautiful beaches, spectacular sceneries and amazing restaurants.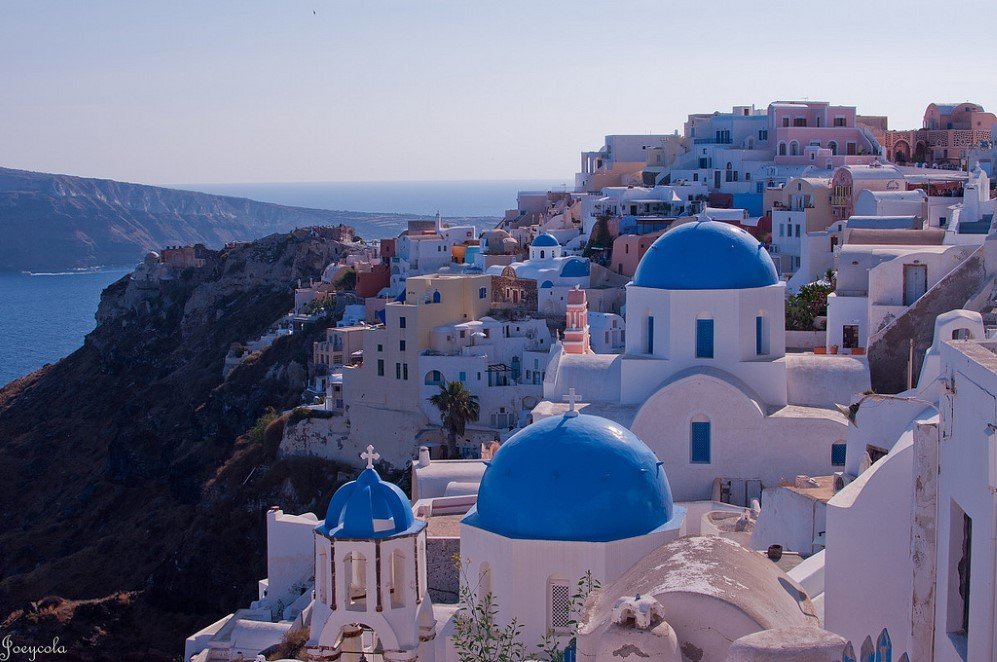 Image: Flickr / Mintstime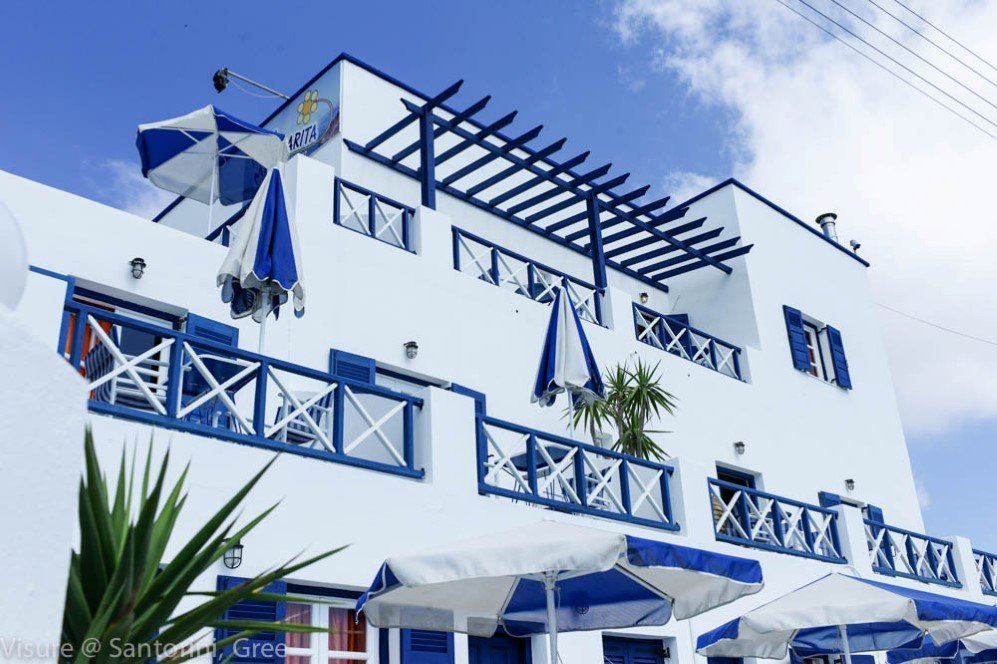 Image: Flickr / Visure Wang
---
Portofino, Italy
Portofino is an Italian fishing village and vacation resort famous for its picturesque harbor and historical association with celebrity and artistic visitors. The town is clustered around its small harbor, and is known for the colorfully painted buildings that line the shore.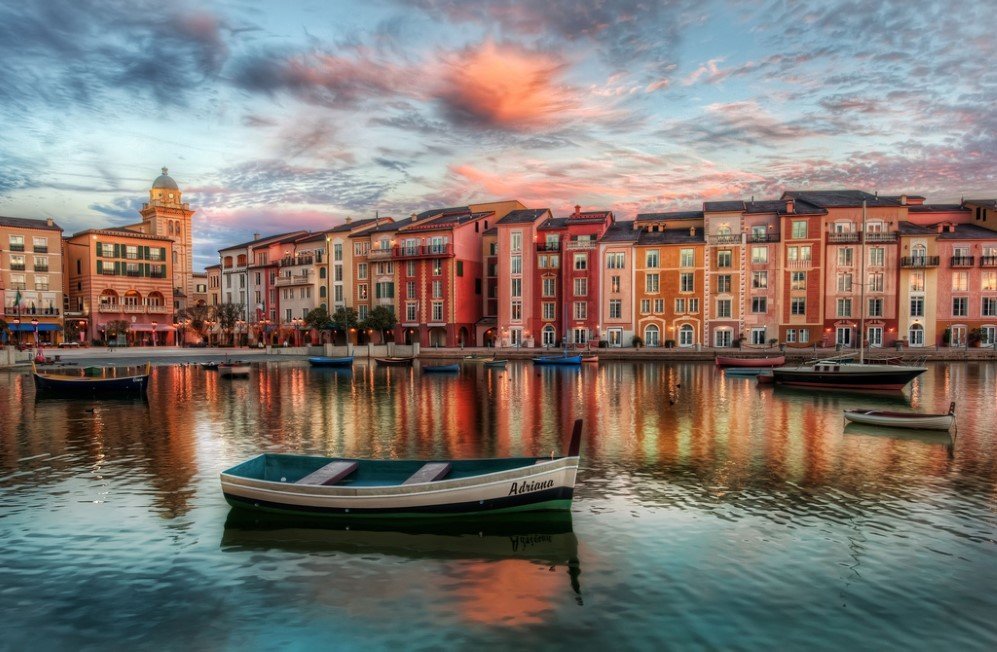 Image: Flickr / Trey Ratcliff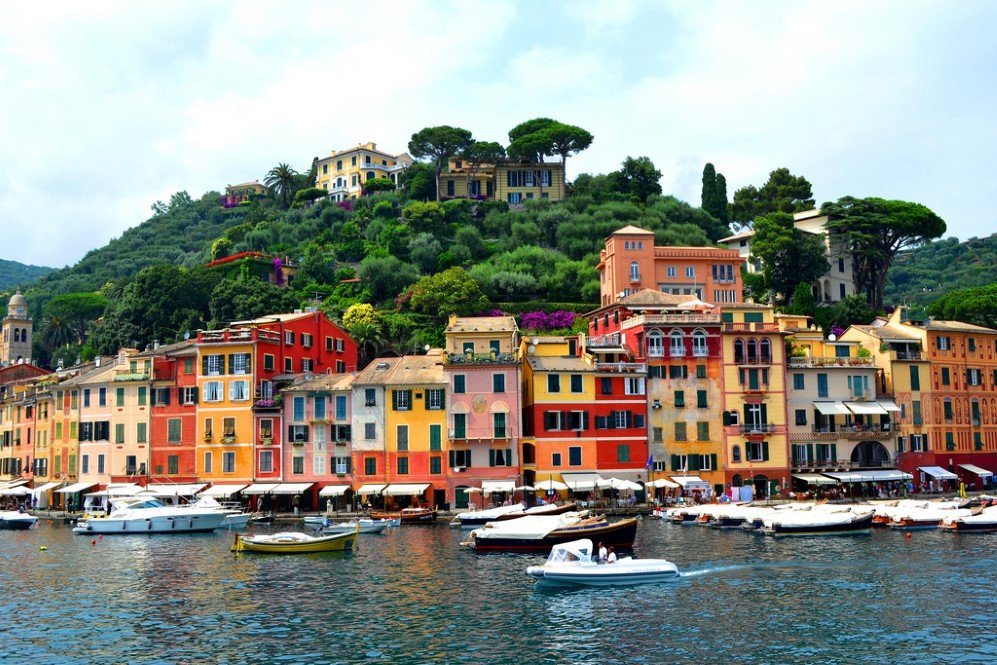 Image: Flickr / Palumbos
---
Veliko Tarnovo, Bulgaria
Veliko Turnovo is a mountain town located in the north of Bulgaria with a very rich history. The town has museums and historical sites, combined with spirited night life.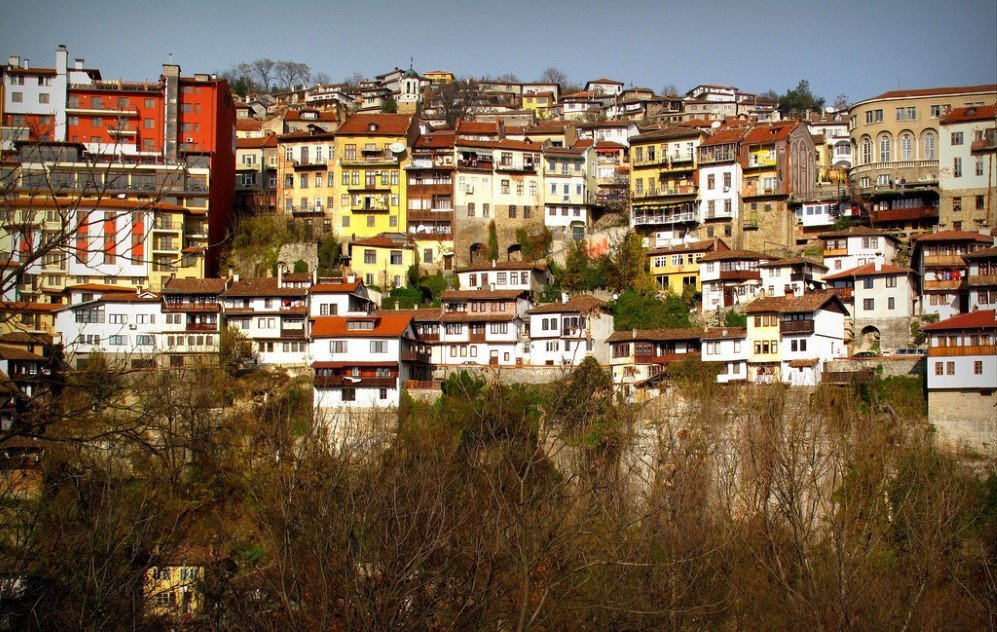 Image: Flickr / Cameron Wears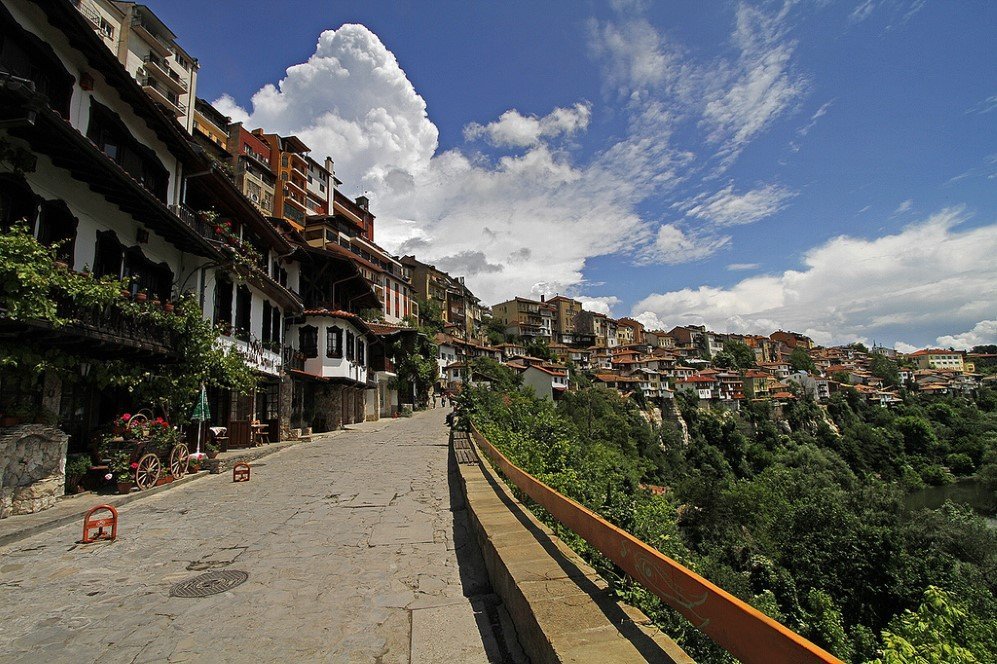 Image: Flickr / Stephan Rebernik
---
Vernazza, Italy
This astoundingly beautiful cliffside town offers incredible sight-seeing. This town is one of the 5 towns that create the Cinque Terre region. This town has no car traffic, and remains one of the truest "fishing villages" on the Italian Riviera.
Image: Flickr / Namaki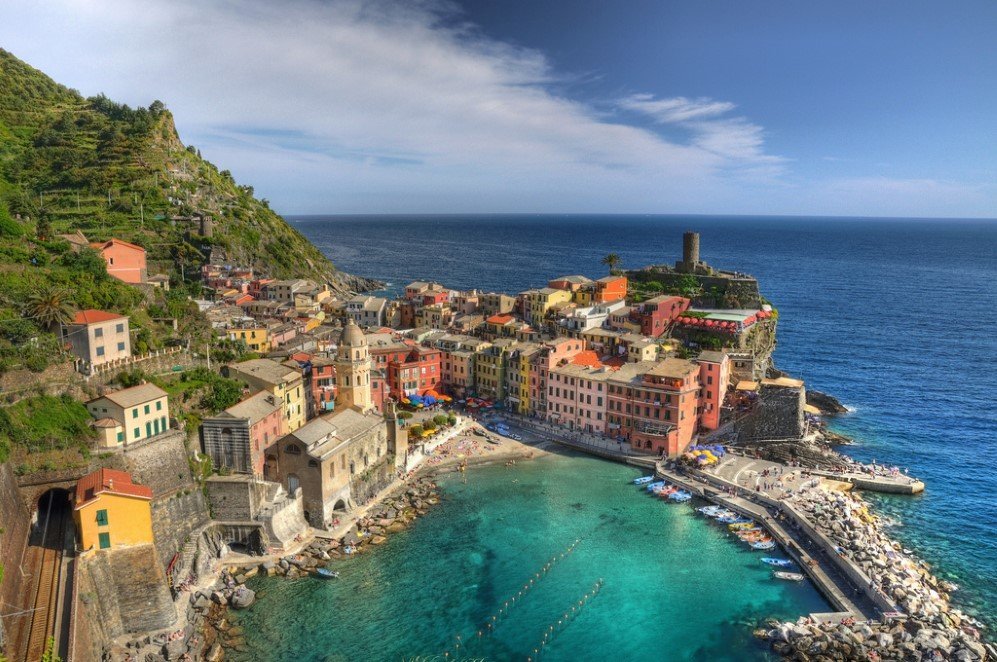 Image: Flickr / Digitaler Lumpensammler