BMW's Vision Next 100 Concept Car Embodies Futurism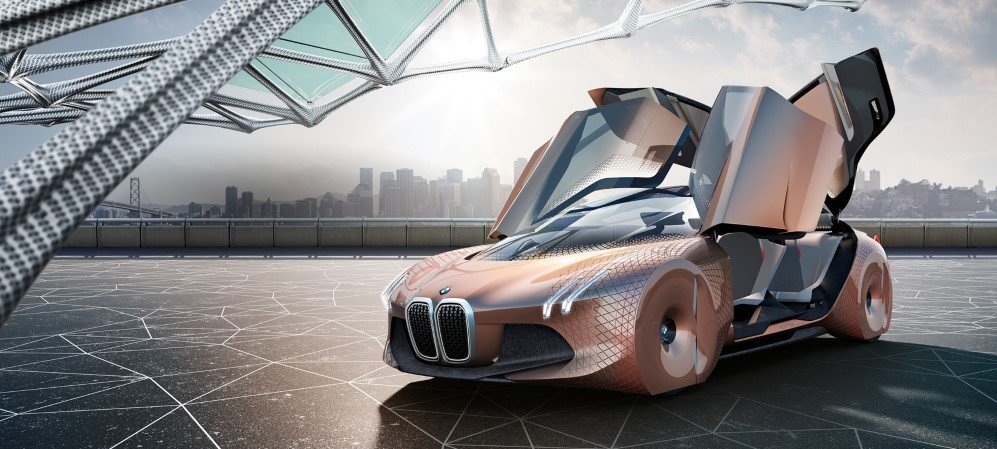 Who doesn't dream about owning a BMW? The sleek designs, unique features, and the quality of drive it provides to its drivers as well as passengers is unmatchable. The company never seizes to amaze its customers, and the announcement of Vision Next 100 left many in awe!
BMW introduced their vision for the next 100 years of automotive development by creating Vision Next 100. The car reflects the company's determination and progressive approach. Who knew that cars in the next ten decades wouldn't have dashboards or even the basic rear-view mirrors! Yes, you read that right. The car is said to be beautifully technological – technologically beautiful. The Vision Next 100 can be viewed as a more practical version of supercars. The shape is extremely streamlined but it doesn't compromise on the capacity (yay!). Four people can easily fit in. It has fin-like taillights and seems too good to be true – something out of a sketch book.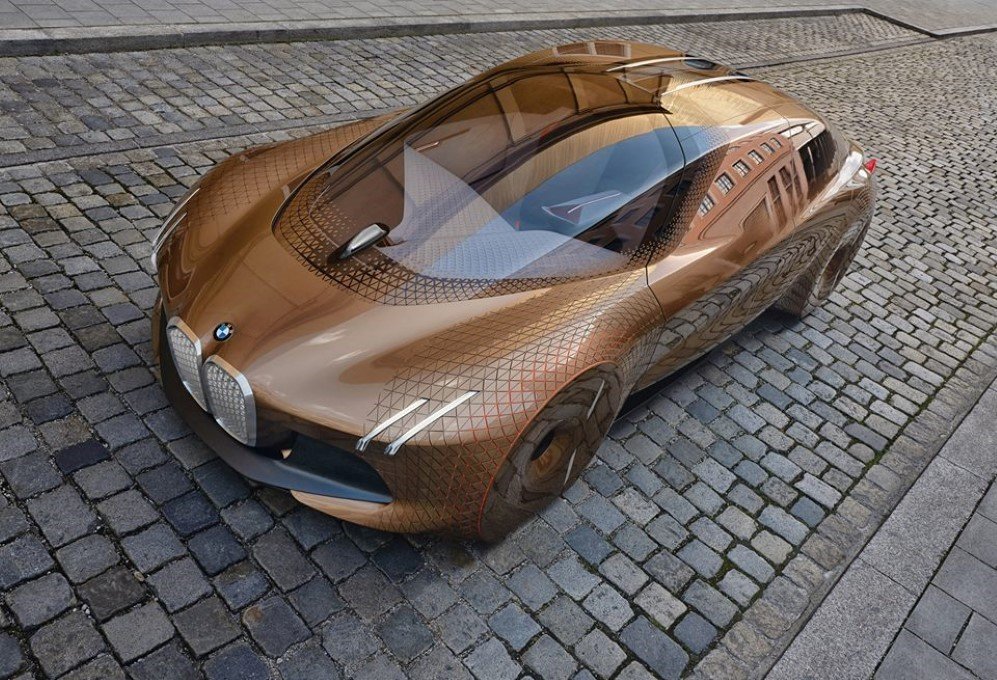 Image Credits: BMW
Image Credits: BMW
The Head of BMW Group Design, Mr. Adrian Van, said that 'if you are able to imagine something, there's a good chance it could one day become reality'. This shows how optimistic the team is; no wonder they came up with the Vision Next 100! BMW wants to go bigger, to the extent that instead of adding more displays, it wants to turn the windscreen into a giant display! How cool is that?
Recommended for you (article continues below)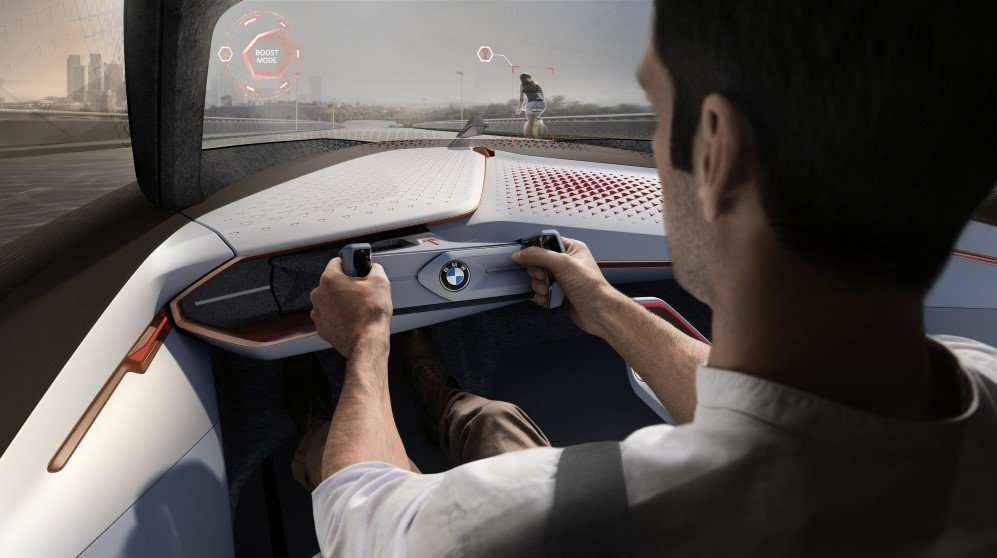 Image Credits: BMW

Image Credits: BMW
Moreover, the exterior of the car will change its shape based on how it's being driven. BMW intends to bring new concepts to the floor because they believe that emotional driving experience must be informed by emotional design. That is why the headlights are similar to a falcon's talons and the golden paintjob splinters into small polygons as it mutates from the metal body to the darkened windows. The beauty contains a 'boost' mode as well as an 'ease' mode to provide the driver with both thrill and comfort!
BMW Vision Next 100 is not just a car, it's a whole new experience!