Turn any surface into a musical instrument with Remidi's smart glove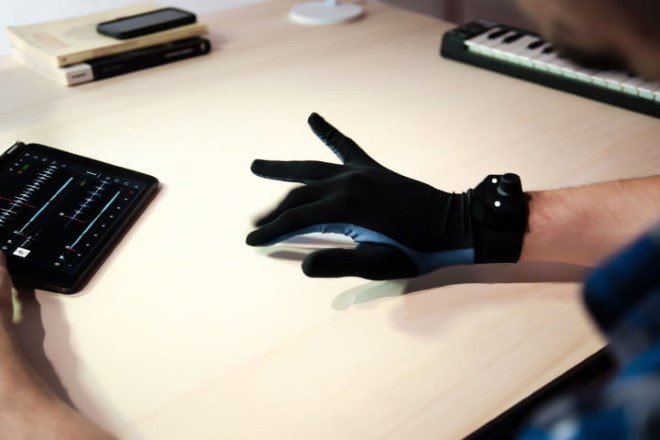 If you claim that you have never ever been inspired enough by the music to create your own tune in the secrecy of your room then you are obviously lying. A lot of us try to create some kind music but only few manage to learn the instruments and hit the right chords. However, if you are not a music genius but definitely a music maniac then this Texas-based company, Remidi has come up with a magical glove to fulfill your need to pursue your musical journey.
The glove helps you make music without any instrument by using a motion sensor bracelet and the Remidi application. The app lets you choose the kind of sound you want for the music and then calibrates your hand gestures to create each musical note. The glove has eight in-built movement sensors, 3 placed on the palm and the rest of them on each fingertip. So basically, when you put on the glove, you will be creating music simply by making gestures with your hand and fingers and this music can be saved on the app or sent to others via WiFi or Bluetooth.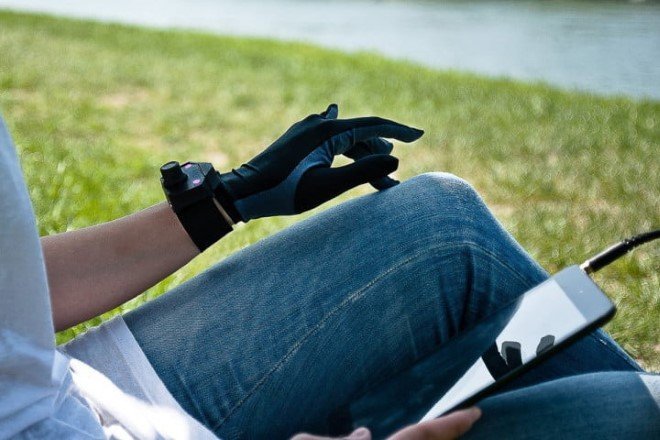 Recommended for you (article continues below)
The glove is powered by 110 maH battery to keep it going for about six hours and charges with a standard USB connection in about half an hour. Six hours of battery time is long enough to let you go through your perfomrancw with ease and half an hour's charging time means that you can quickly charge the device before a performance. The glove itself is made of a breathable spandex blend as used by pro swimmers to stay cool and dry during performances.
Previously, this clever idea had already met its crowd funding target at Kickstarter by raising $137,326 and you can now get one, too on their website.
References: Remidi,  Business Insider , Digital Trends