Concave Wooden Maze Takes Over The National Museum Of Washington DC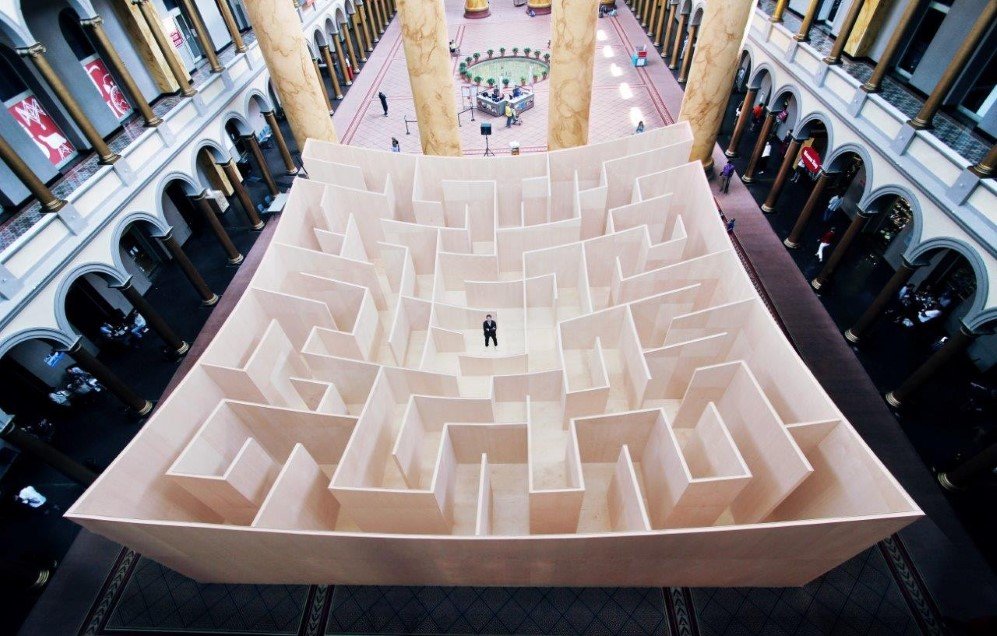 The world has witnessed numerous styles of mazes over the years, from ancient Greek labyrinth to the European mazes and to the recent American corn mazes but, ever wondered what would be the result if all these maze styles were to be combined as one? Well, you don't need to wonder anymore as Danish architect Bjarke Ingels has already created such a structure.
The concaved and 18 square meter Big Maze is completely made up of Baltic Birch plywood and is situated inside the west court of the National Building Museum's Great Hall in Washington DC. Big Maze, designed by the architecture firm BIG, interestingly functions against the principles of a maze as the labyrinth gets simpler when one reaches to its heart rather than being more convoluted. The height of the walls of the maze diminish from 18 feet from the outside to five-and-a-half-meter interior walls and the walls further descend as the visitors reach to the center. The navigators can basically see their way out from that central position in the maze.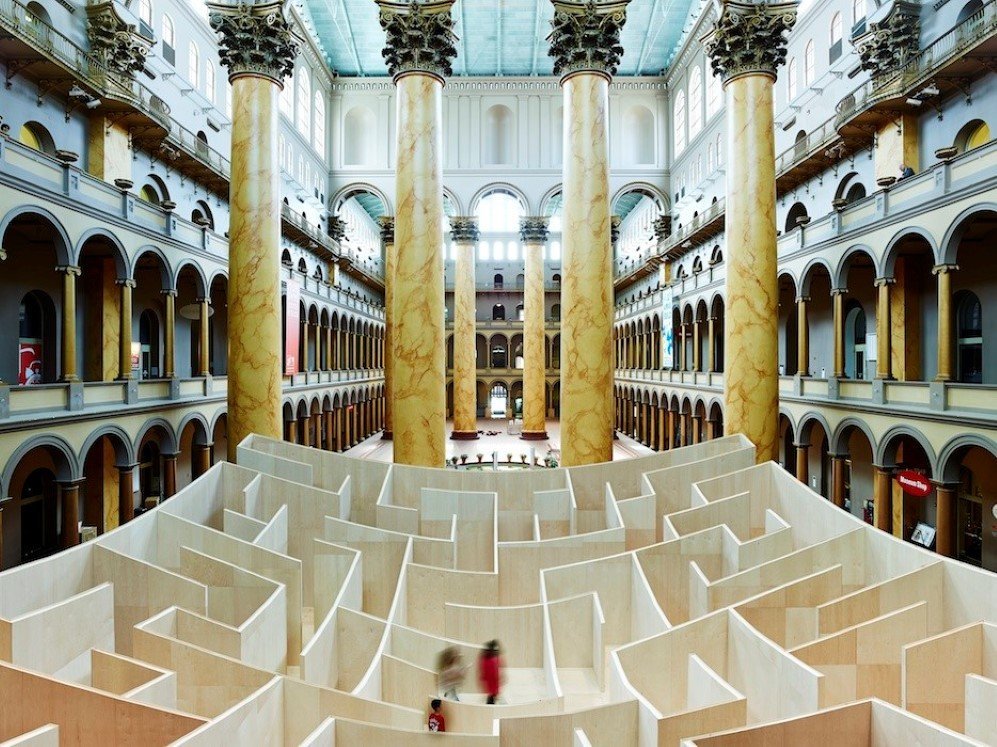 Image: © Matthew Carbone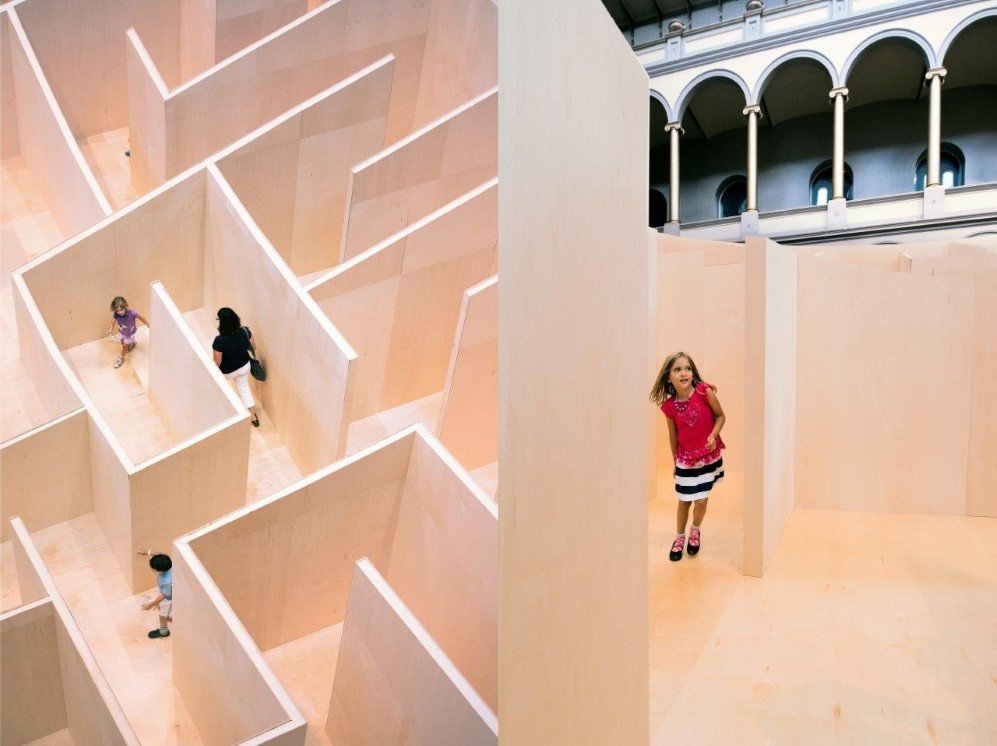 Image: © Kevin Allen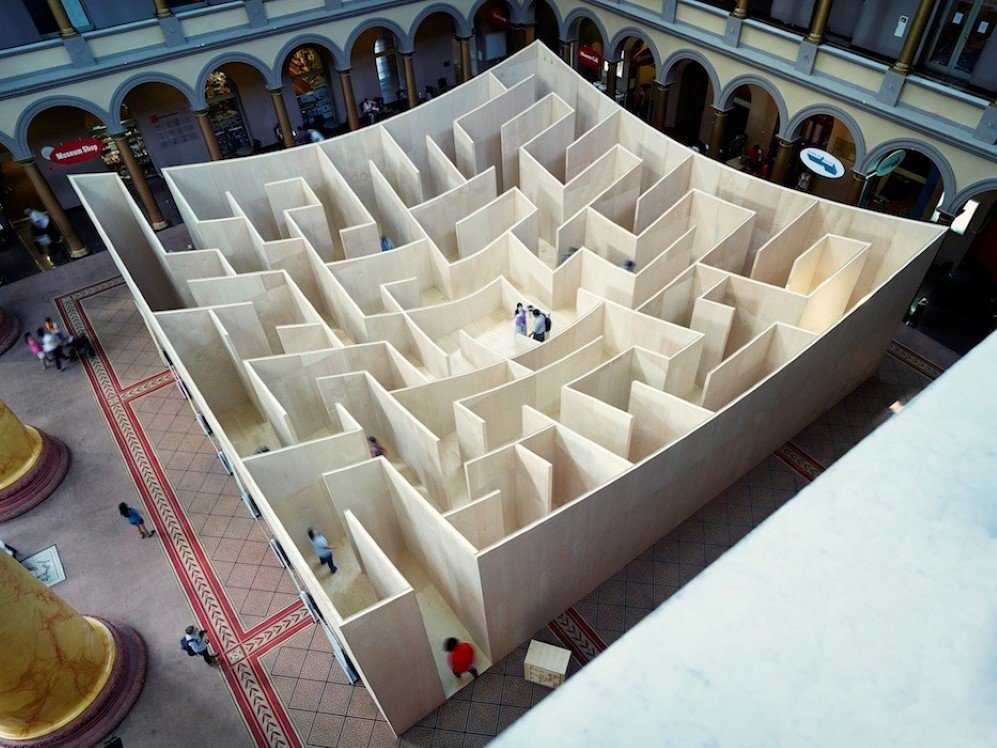 Image: © Matthew Carbone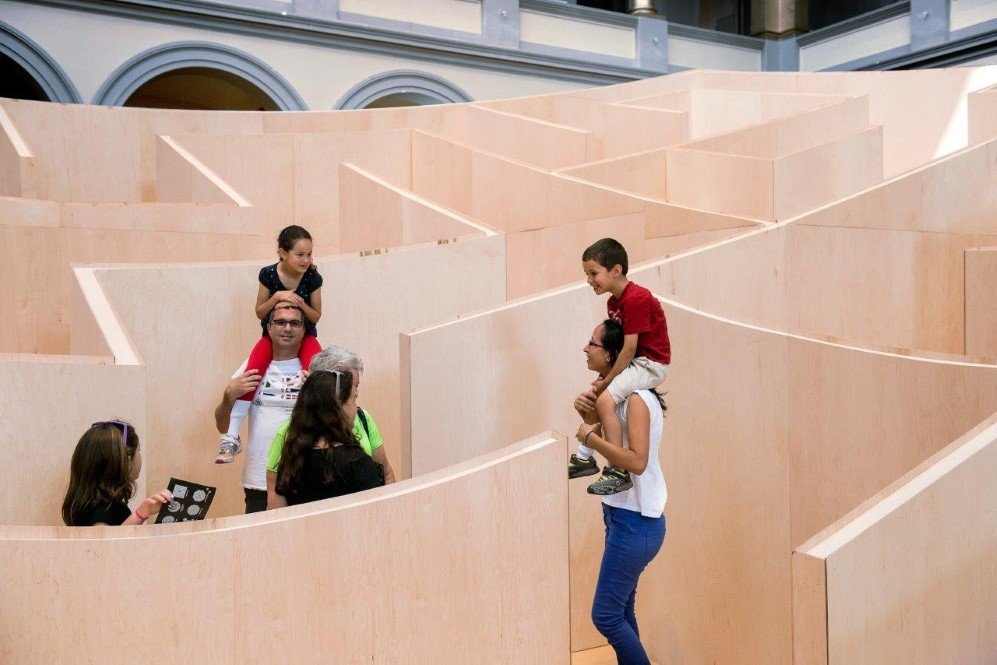 Recommended for you (article continues below)
Image: © Kevin Allen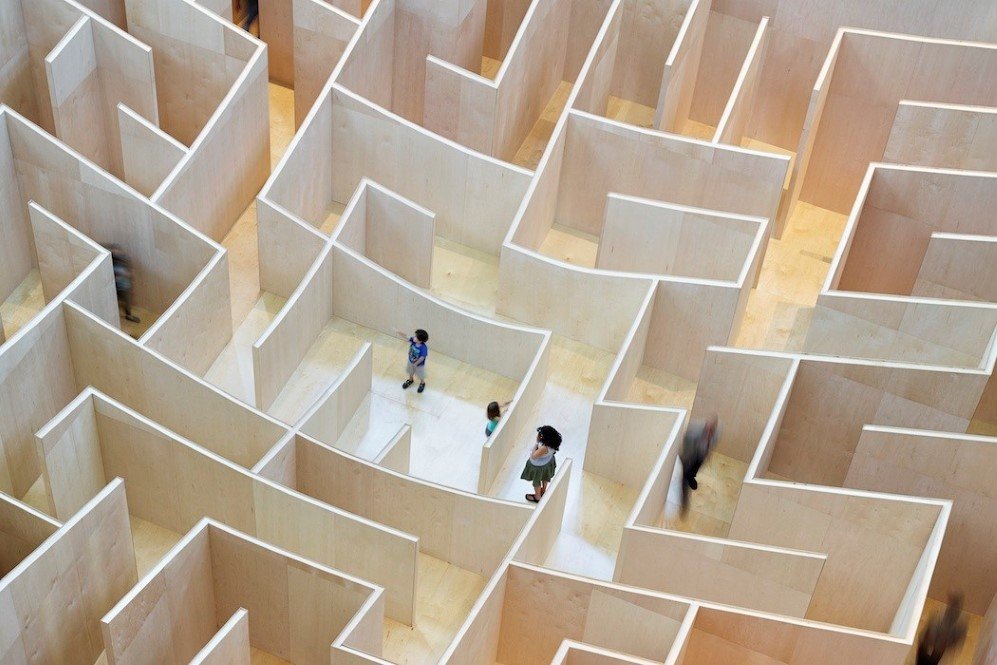 Image: © Matthew Carbone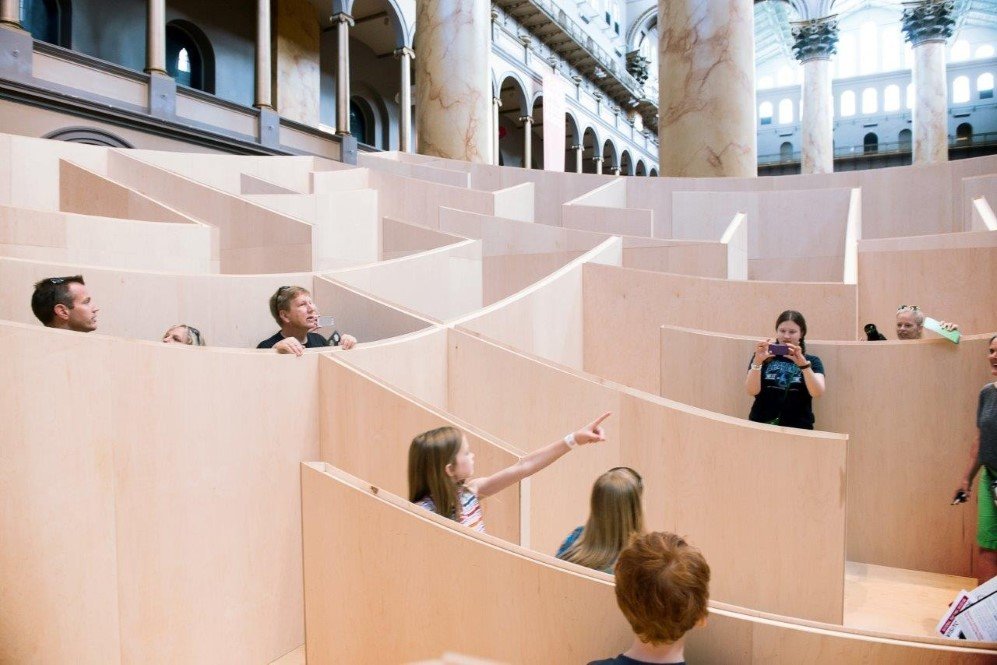 Image: © Kevin Allen
An aerial view of the labyrinth is available from the upper floor balconies of the museum.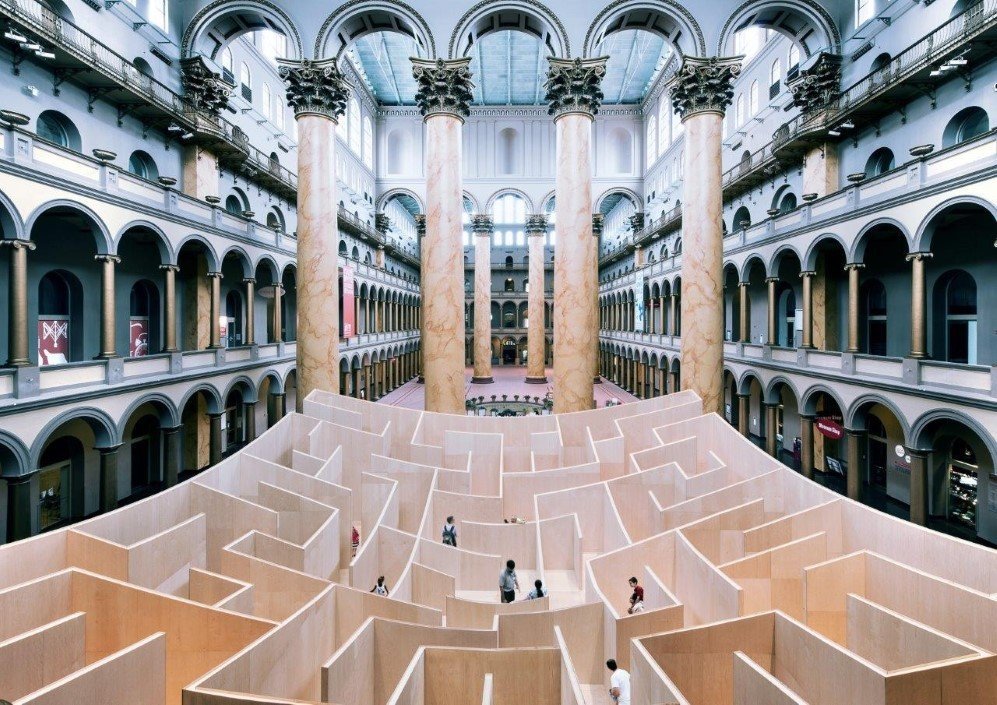 Image: © Matthew Carbone
References:  Dezeen, Design Boom, Inhabitat