Go hit the waves with Blea's all new electric surfboard
Someone rightly said, "If you are having a bad day, catch a wave."
Blea Surf is here to make your day even better with its all new Blea Shark electric surfboard. The company is offering two models, both of which are up on Kickstarter: the Performance and the Sport. Starting with the Shark Performance, it weighs 30 kg (66 lb), has a top speed of 20 mph (32 km/hr) and is made out of reinforced polymer. On the other hand, Shark Sport is slightly lighter as it weighs 27 kg (60 lb), has a top speed of 30 mph (48 km/hr) and is made out of carbon fiber. Despite their differences, the two models use the same type of battery which reportedly offers 40 to 70 minutes of go time provided it has been charged for an hour or two.
RELATED: Samsung Galaxy Surfboard will keep you connected in the middle on the sea
Image Credit: Blea
The surfboard is quite easy to use. There is a handheld throttle that allows the rider to control the speed as well as a kill switch that attaches to the user's wrist in order to prevent the board from moving forward in case he/she falls off. Many newcomers are scared of getting on a surfboard but Blea Shark guarantees that it only takes five minutes to learn!
Recommended for you (article continues below)
What makes Blea Shark surfboards stand out is their price; the Performance and Sport cost US $5,999 and $8,999 respectively. If you think even this is costly then allow me to tell you that other electric surfboards in the market lie in the $14,000 to $24,000 bracket – yep, they are that expensive. If you are interested in purchasing these surfboards then it'd be better to keep a watch on the early bird discount as you can get the Performance model for $2,999 and the Sport model for just $3,999!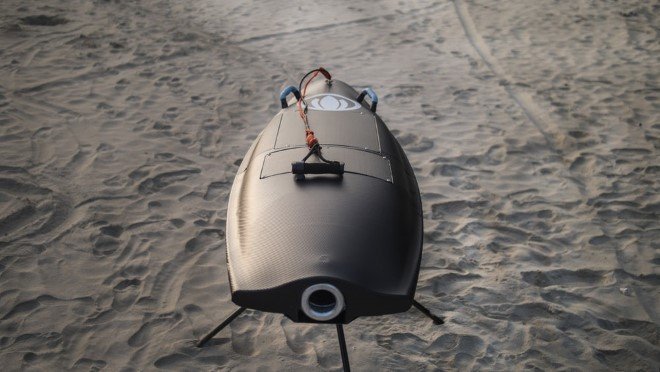 Image Credit: Blea
We hope that everything goes as per plan because catching a wave once in a while seems like a nice idea.
CONTINUE READING: Watch this mini boat built by Rapid Whale taking on rough sea waves
h/t: New Atlas