Watch this mini boat built by Rapid Whale taking on rough sea waves
This tiny (but full-sized) boat is a blast to ride on. Manufactured by Josh Tulberg of Rapid Whale, the 6-foot long watercraft hit the Southern Californian waves, but not without difficulties.
Tulberg made his Mini Boat out of marine plywood. Other components of the boat are 3D-printed and the comfortable looking seat is padded vinyl. The steering wheel, which helps in navigation, is attached to a rope-tie pulley system.  The power source for the minute vessel is a lead acid battery, which runs the external motor and helps the boat reach a top speed of 3.5 knots (4 mph).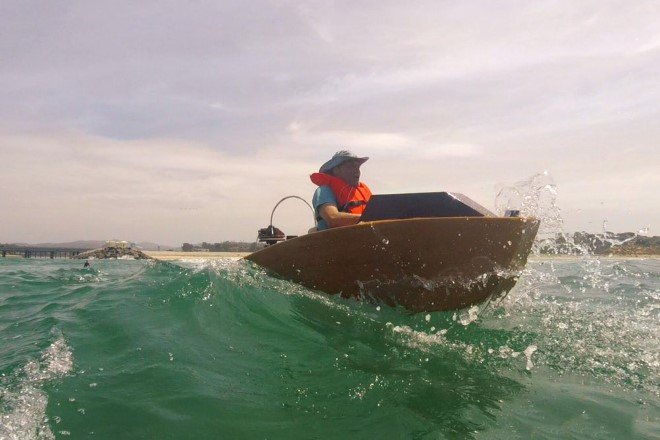 The boat went on its maiden voyage in Alameda, east of San Francisco. Tulberg and his friend Dylan took the Mini Boat despite the air being windy and the waters being rough. Despite the crashing waves, the boat's performance remained unwavered which allowed the two friends to venture further into the sea beyond the breakwaters. Everything went well until the captains decided to tackle a giant surf wave and got flipped over in the process.
"Mini Boats probably aren't the best for surfing (unless you like getting your butt kicked by Mother Nature) but they seem to do quite well in the chop," said Tulberg.
Recommended for you (article continues below)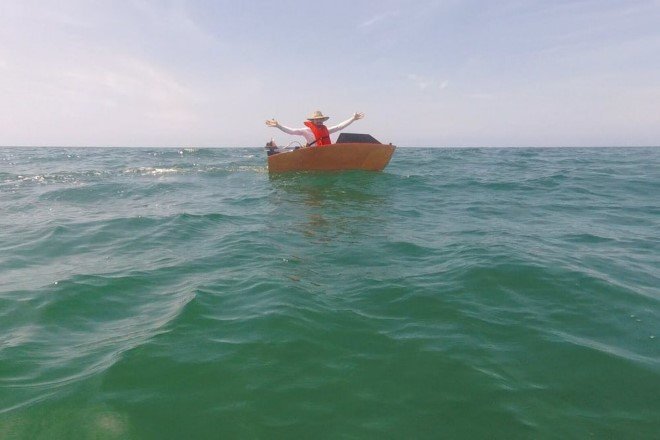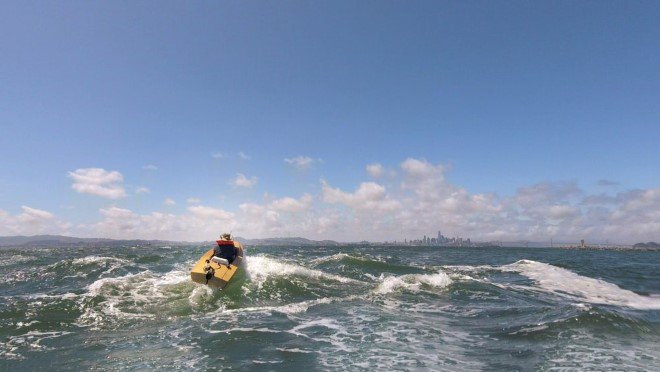 Therefore, if you're interested to build your own Mini Boat, you can find the plans on the Rapid Whale website!
Images: © Rapid Whale
h/t: New Atlas