BIG's gople lamps are designed to help house plants grow better
Bjarke Ingels Group has partnered up with Artemide, an Italian lighting brand, to create a lamp that changes color. It is designed to help the plants grow. The lamp is made up of glass and is of blown pill shape. It uses lighting system "RWB" that was designed in 2010 and patented by Artemide.
The RWB lighting system allows the light to be set at distinct temperatures – diffusing blue, red or white tones to create a pleasant ambience. It also supports plants to perform photosynthesis. Blue light with a wavelength of 425 nm to 450 nm is utilized to stimulate the vegetative stage of the plant, and a red light with a wavelength of 575 nm to 625 nm is used to promote blossoming.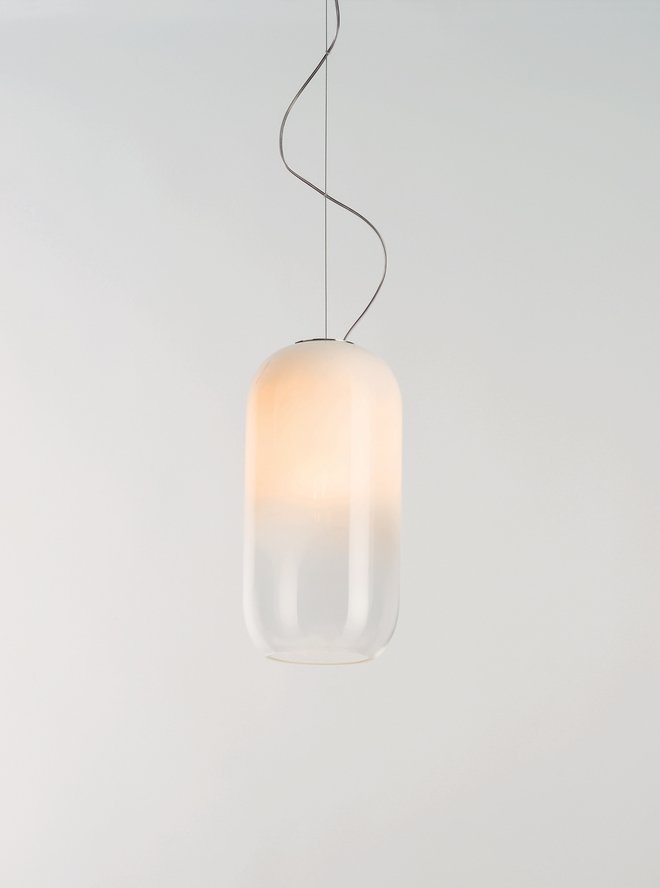 The project was a declared a significant solution for Area 2071, one of the BIG's latest projects and a new space in Dubai, that brings together small & medium sized businesses, entrepreneurs, start-ups, and government programs.
The Gople lamps were explicitly designed for the common areas where clumps of seating are scattered with greenery. BIG was able to identify the need for a versatile lamp that can support the growth of plants but also provide functional and white lighting when needed.
Recommended for you (article continues below)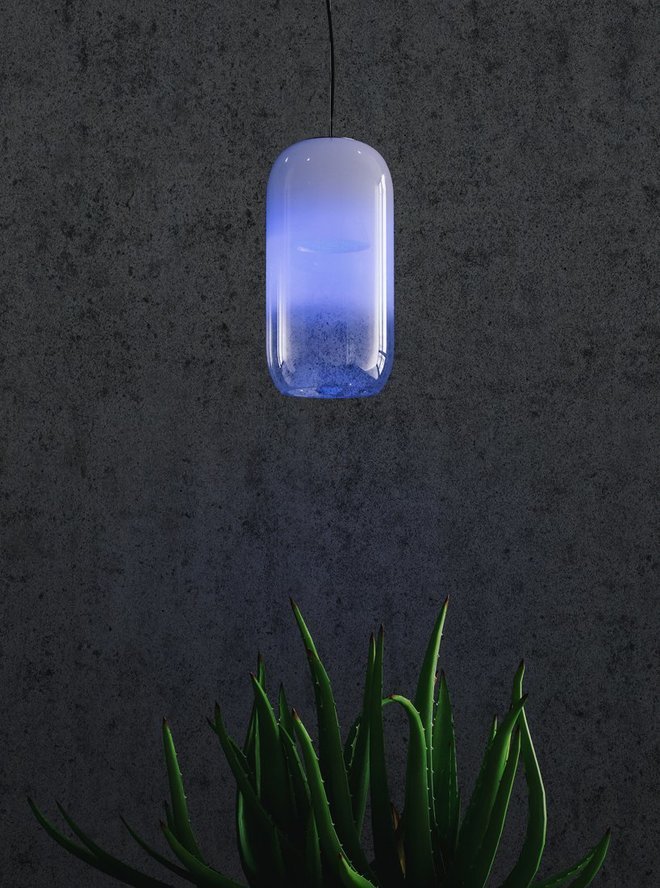 According to Carlotta de Bevilacqua, the designer, architect and vice president of Artemide, the desired result has not only been the conjunction of different approaches and knowledge, but also a collaborative and very open exchange. He further added that the company was successful in combining the craftsmanship of blowing glass and innovative technology and upon getting the desired result, it was introduced as a piece on the Artemide collection.
The white glass is gradually turned into crystal glass by using an ancient Venetian technique of glass blowing. Gople is available in transparent silver, white crystal and transparent bronze finishes.
All Images: Courtesy of Artemide
h/t: Design Boom