Aston Martin's ultra sleek personal submarine is now one step closer to reality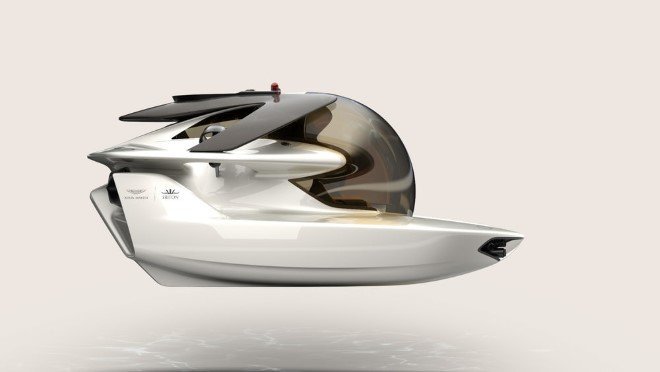 Aston Martin is widely known for developing revolutionary hypercars and jaw-dropping concept cars. Now, they might have a new show-stopping design in mind. However, this time, it's for a submarine.
The company's team joined forces with Triton Submarines to develop a futuristic model of a submarine, which has the performance and tailoring of a sports car. Now that the production phase is in process, we have more than a few details to share regarding this cutting-edge submersible!
After they finalized their design on May 3rd, Aston Martin and Triton initiated the production phase on few of the prototypes. They invested a great amount of time and energy into finding the perfect equilibrium between hydrodynamics, grace and luxury. In other words, the typical Triton submarine has bumped up a notch because of the Aston Martin performance and pizzazz.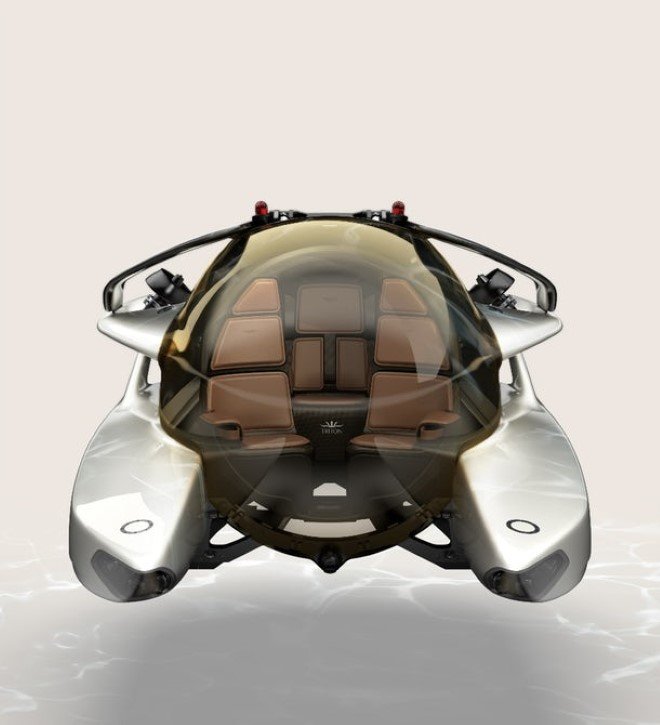 Marek Reichman, Aston Martin EVP and Chief Creative officer claimed, "The exterior design of Project Neptune owes a lot to the pursuit of performance. As with the Aston Martin Valkyrie, we have afforded as much attention to the hydrodynamics of the underside as we have the visible surfaces. Some of that detail may never be seen, but its effect will certainly be felt."
The feel might not be in any way comparable to the super-fast hypercar. However, it will touch its upper limit at 5-knot (9.2 km/h or 5.7 mph) unlike most Triton submersibles, which can reach a maximum of a mere 3-knot (5.6 km/h or 3.5 mph). The two parties also guaranteed that Neptune will have quadruple accelerative capacity to that of the three-person Triton 3300/3. Not only that, the submersible will be able to go as low as 500-m (1,640 ft.), which puts it in comparison to the smaller Triton 1650/3.
Recommended for you (article continues below)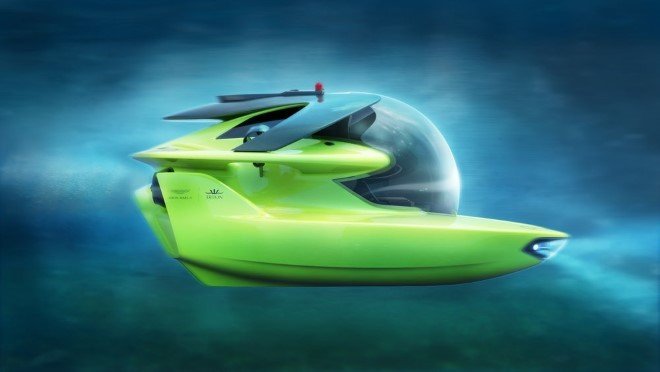 However, there is still no information of the power capacity of Neptune. Sources do suggest that there will be increased power. This means it will be stronger than the Triton 3300/3 and the Triton 1650/3. Both of which use 5-hp thrusters, connected to a 30-kWh battery, having a potential to run for 12 hours.
Neptune's interior would consist of an acrylic canopy, carbon fiber trim and hand-stitched leather seats to cater for a pilot and two passengers. Furthermore, Aston Martin's design team has come up with three different style configurations, which cater to various color combinations and trims to bring out the sporty look of the submarine. Talk about chic!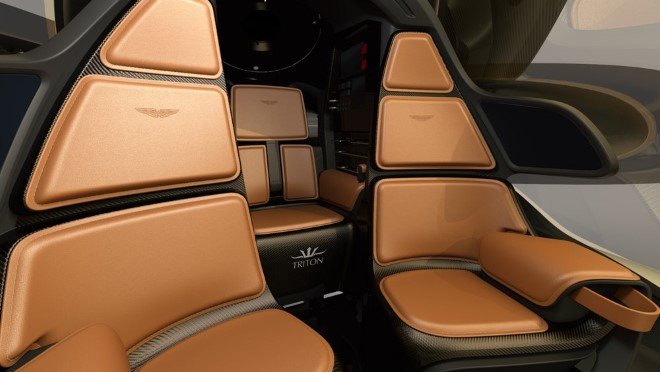 Although Project Neptune was supposed to be limited edition, it has not sold out yet. However, interested candidates can contact Aston Martin or Triton Submarines to secure a 360o vision-providing submarine!
All Images: Courtesy of Aston Martin and Triton Submarines
References: Aston Martin, Triton Submarines, New Altas