Gorgeous modular tiny Greek home 'Monocabin' is flooded with natural light
Minimalism is a growing trend across the globe, especially when it comes to housing. Now, it has made its way to Greece, which houses one of the most luxurious whitewashed villas. Hence, this minimalistic "Monocabin" certainly stands out amongst the crowd.
Mandalaki is the Milan-based product design studio, which brought the idea to life. They have succeeded in creating a futuristic, yet simplistic, house and managed to bring the traditional Greek Island style-which includes whitewash with smooth lines-into the tiny villa. Interestingly, this only costs a fraction of other Hellenic vacation households.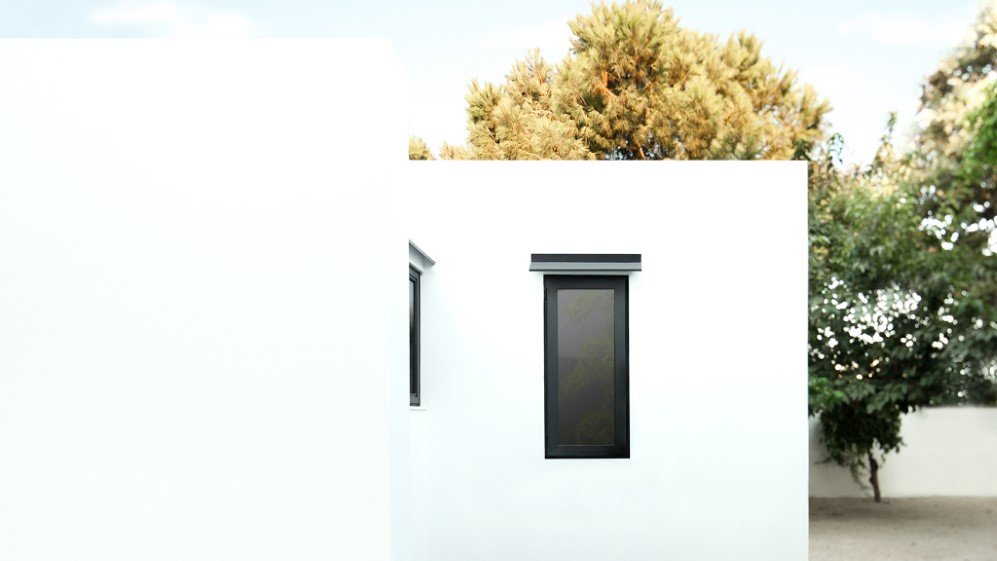 The Monocabin, which is located in the Island of Rhodes measures a mere 26 square meters (280 square feet) and caters to one or two residents. Due to its foldable concrete panels, it is easy to set up and assemble. The interior is custom built to fit the house spaces perfectly. This includes furniture such as the built-in bed, kitchen cabinets, console and storage.
With the addition of numerous windows- ranging from awnings, casement, full-height etcetera- natural light floods the house, making the residents experience the outside while remaining indoors. One might think that this number of windows might heat up the house, however, the surrounding trees not only emphasize the sensation of living outdoors; they also keep the house cool. Pale concrete floors and ceilings play a role in cooling as well.  Furthermore, the Monocabin is well equipped with a patio and outdoor shower. This gives a chance for the host to spend time relaxing in the outdoors.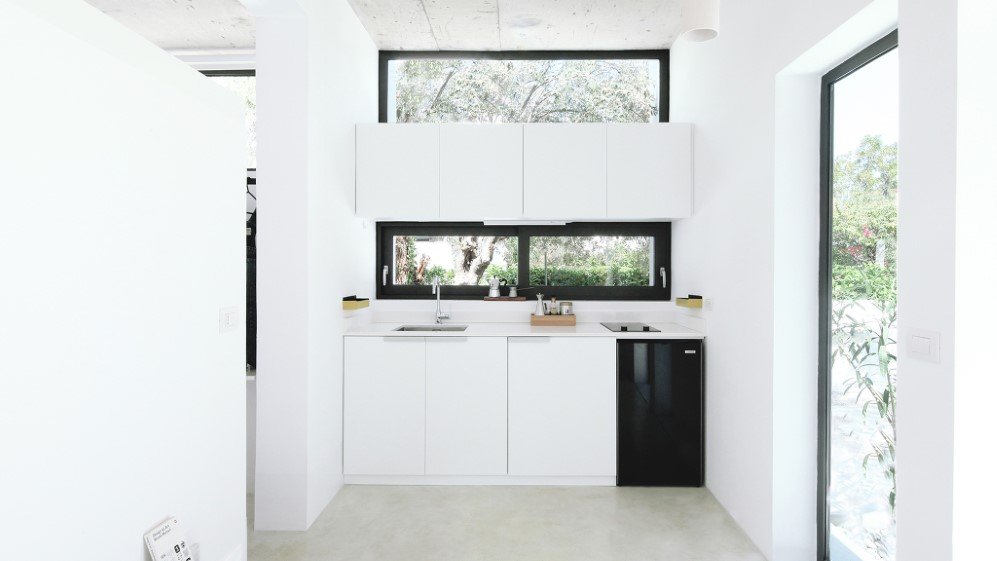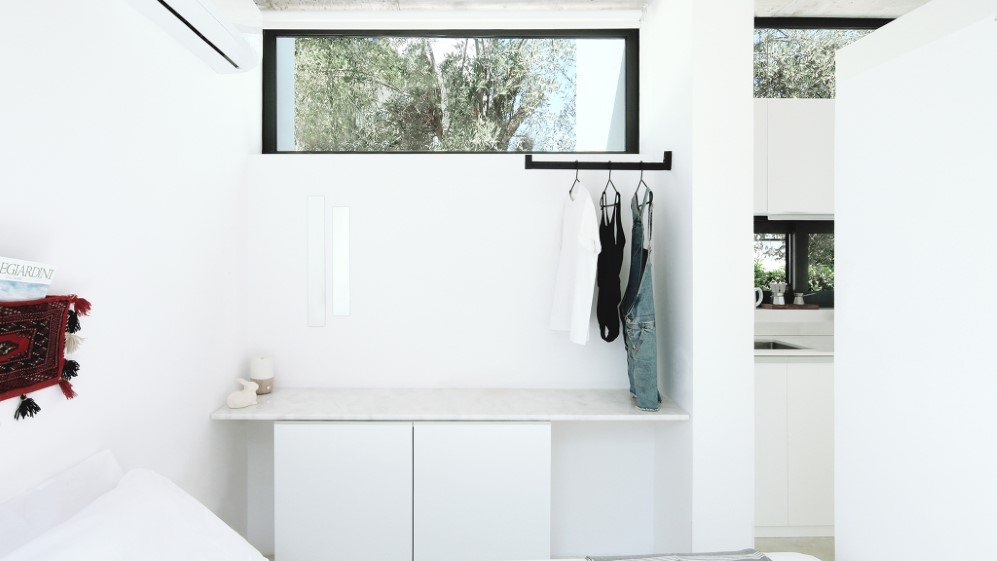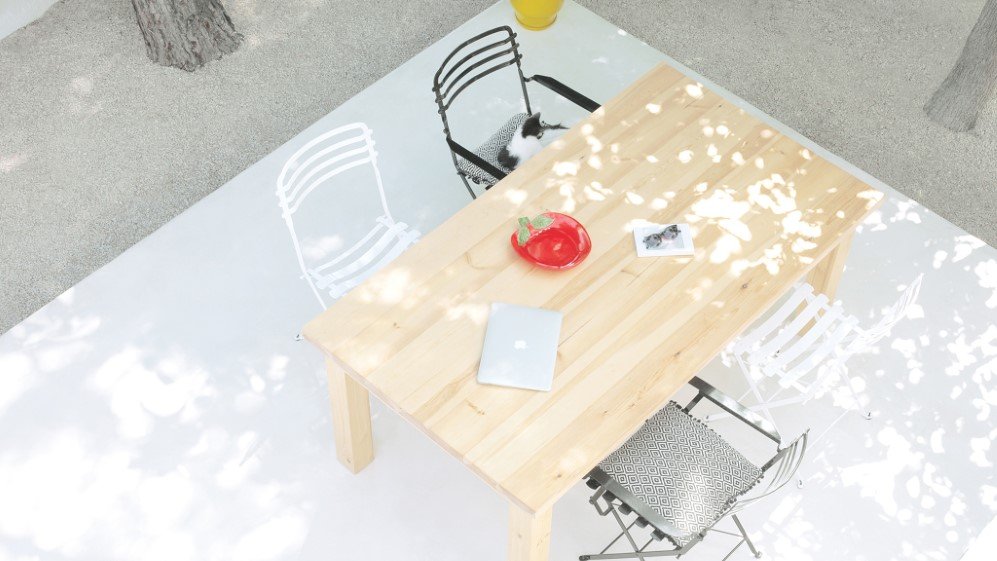 Recommended for you (article continues below)
Everything is tailor-made within this tiny house; even the bathroom, which represents the synchrony of materials used in the Monocabin with the environment. Not only that, the outdoor Earth Brick solar lamps is also an important aspect of keeping the house in sync with nature.
The firm claimed "The dream was to build a livable and modular design object we could place anywhere in the world sharing our design philosophy," and they have certainly achieved that!
So pack your bags and book a flight to spend a couple of days in this holiday home because it certainly seems worth it!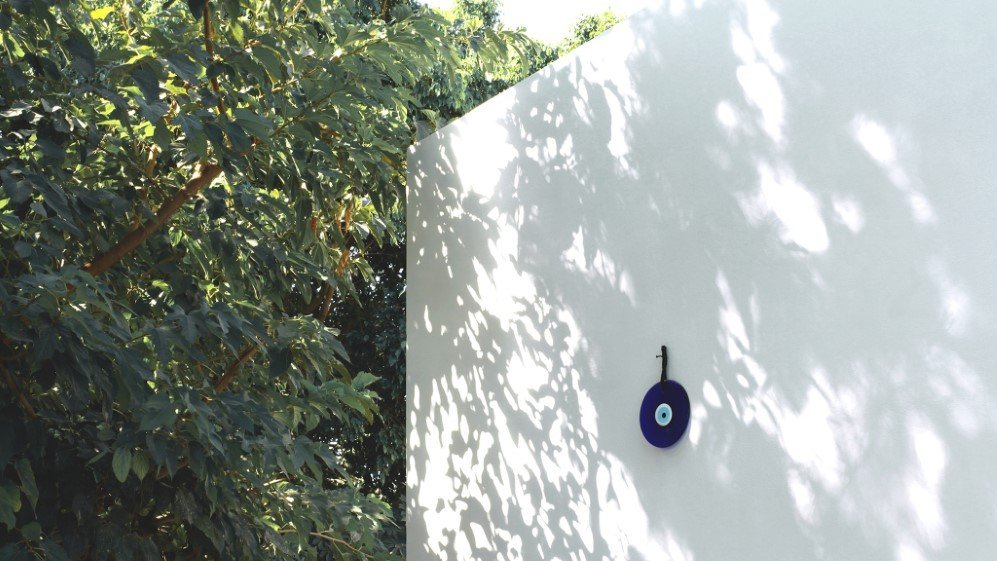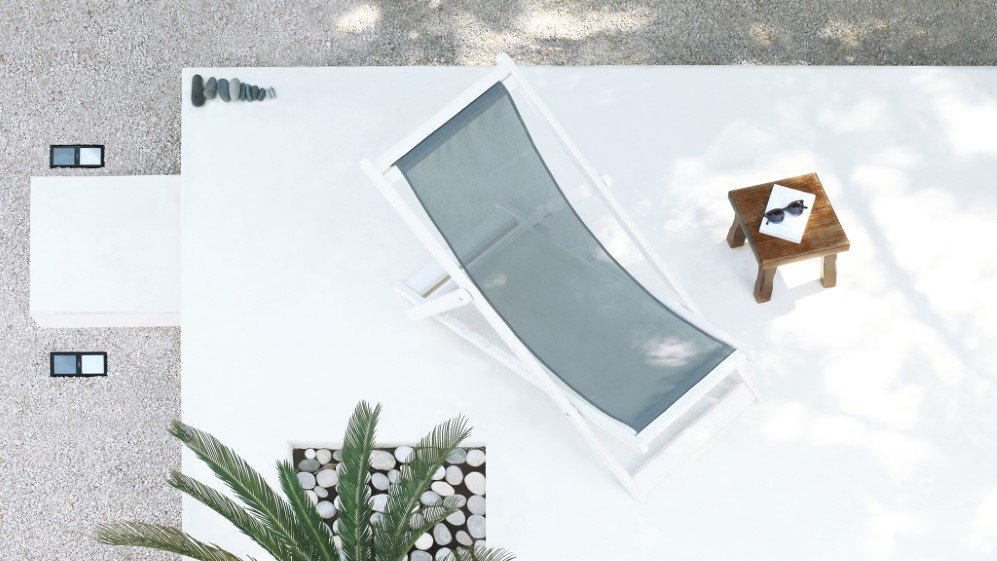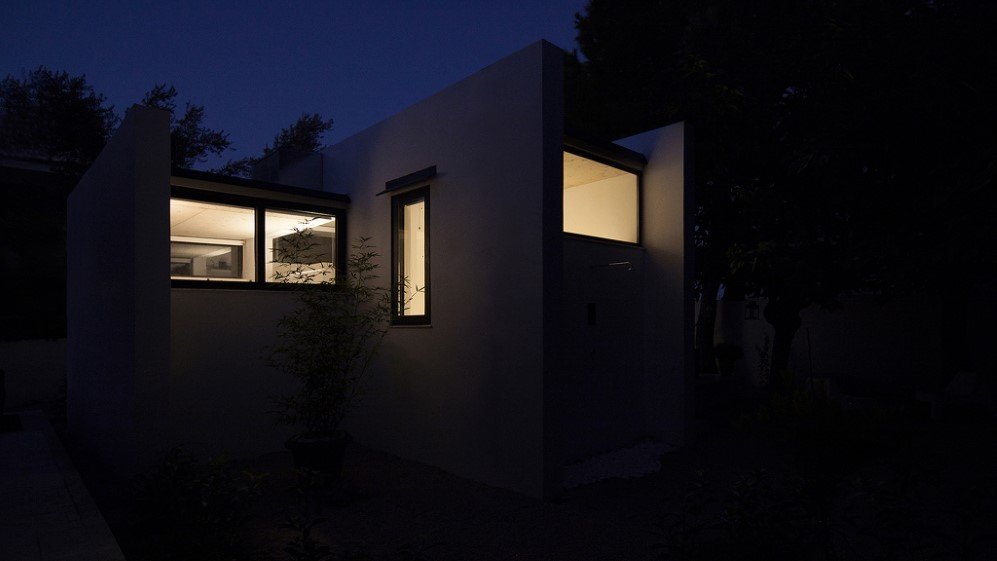 All Images: © Mandalaki
h/t: Design Boom