American VS. British English: 1 Language, 2 Versions, 63 Differences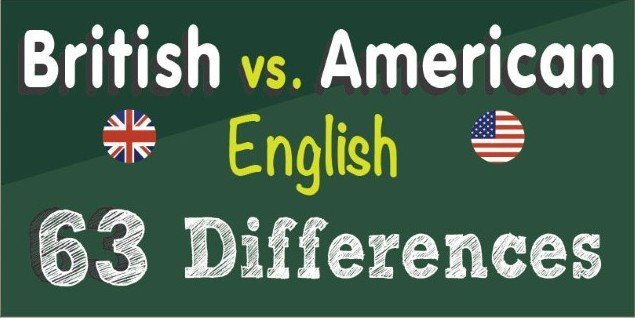 English is the primary language in a lot of countries however, sharing the same language might not completely translate into speaking the exact same version of that language. A website provider of proofreading and editing services, GrammarCheck, has come up with an interesting infographic that highlights the above-mentioned differences between British and American English.
The fun-looking infographic has pointed out 63 major differences between the two versions of English language, including the differences in spellings as well as overall words used to describe the same objects. So, if you belong to America or The Great Britain and are planning for a permanent or temporary stay at one of these locations then this infographic will come in handy for you to move beyond the linguistic barrier.
Recommended for you (article continues below)

Image: © GrammarCheck
References: Grammar Check, Daily Mail