Cedric Grolet creates mouthwatering rubik's cube of french desserts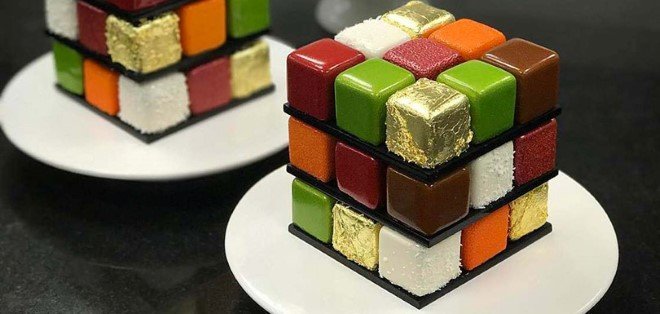 When you enter into a French bakery, it becomes almost impossible to choose just one dessert from all the goodies that are available but this will probably not happen to you if you visit Le Dalí at the Le Meurice hotel as the chef pâtissier, Cédric Grolet has created an assortment of 27 desserts in his Rubik's Cube.
This playful version of French dessert includes various kinds of avant-garde flavor pairings such as rosemary, tarragon, apricot and cherry in the cube cakes and all of these tiny cubes are covered in elegant colours, which truly bring out the balanced combination of creativity and aesthetics applied on the dessert.
Check out this delicious dessert in the pictures below.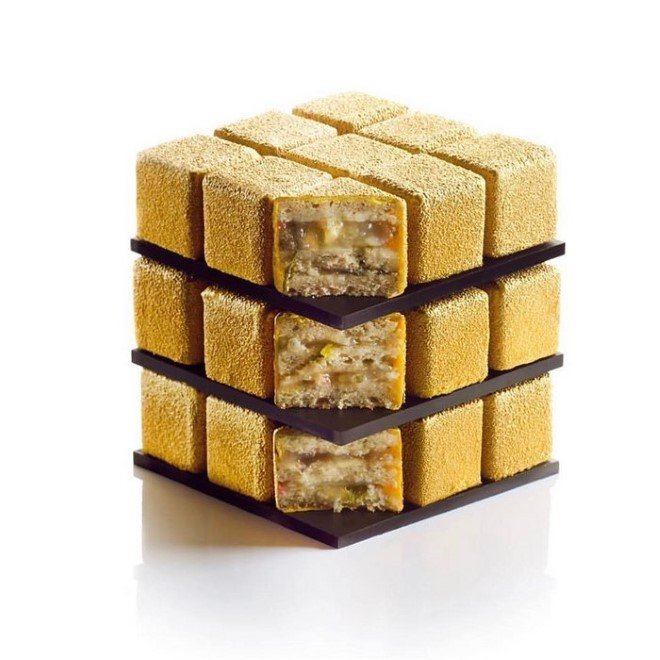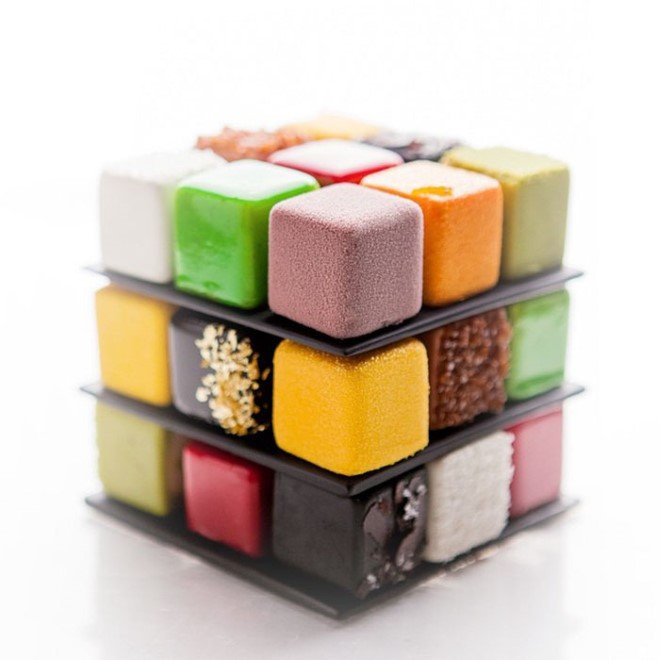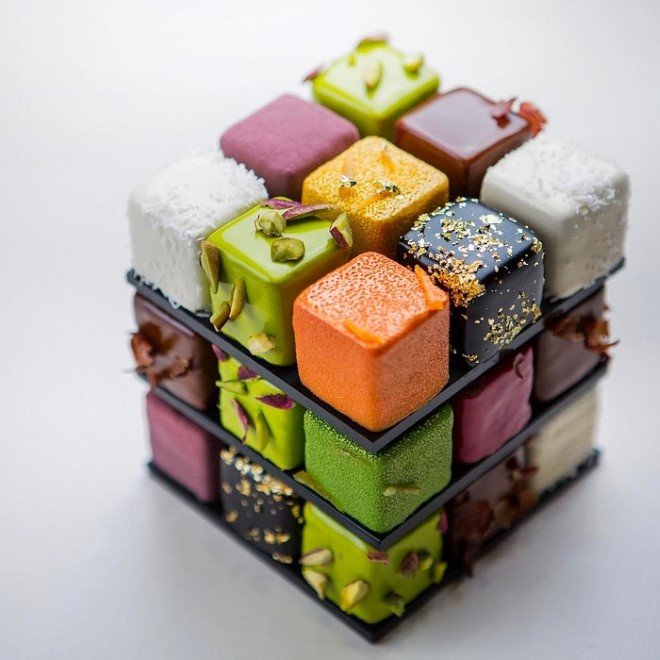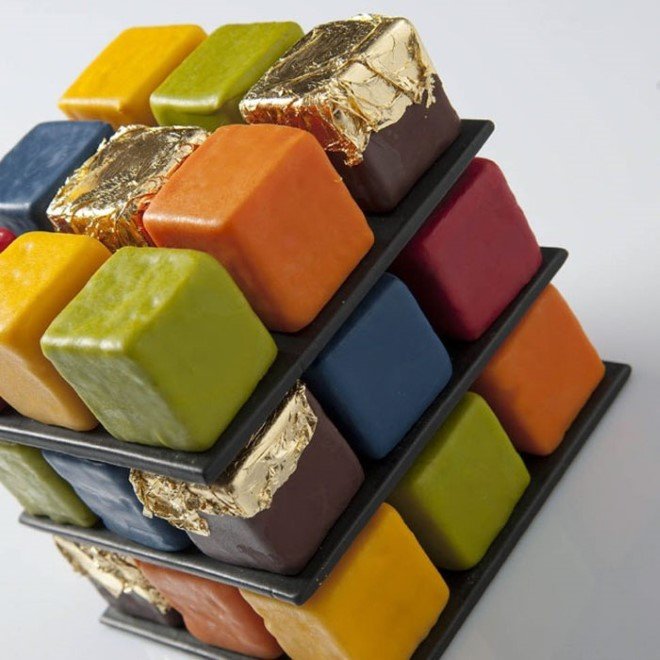 Recommended for you (article continues below)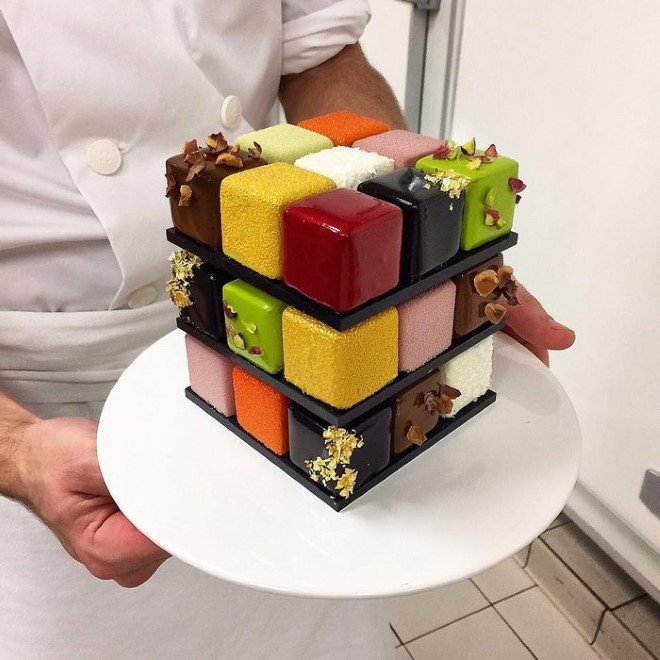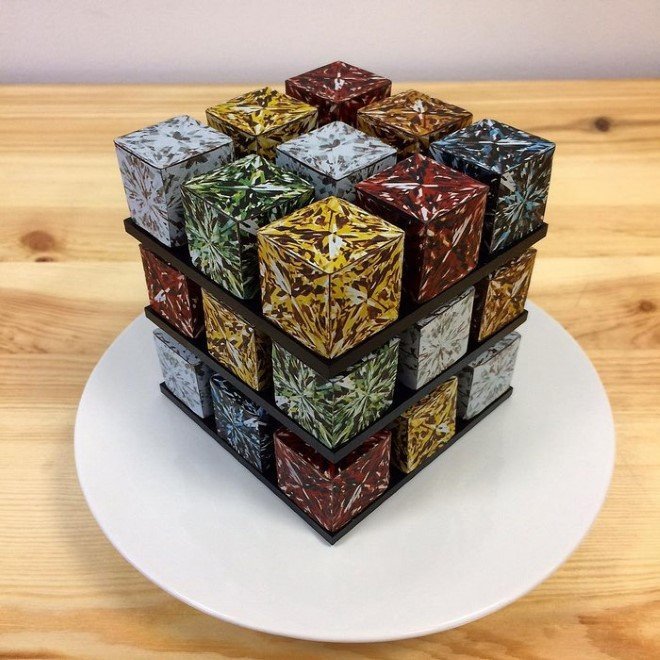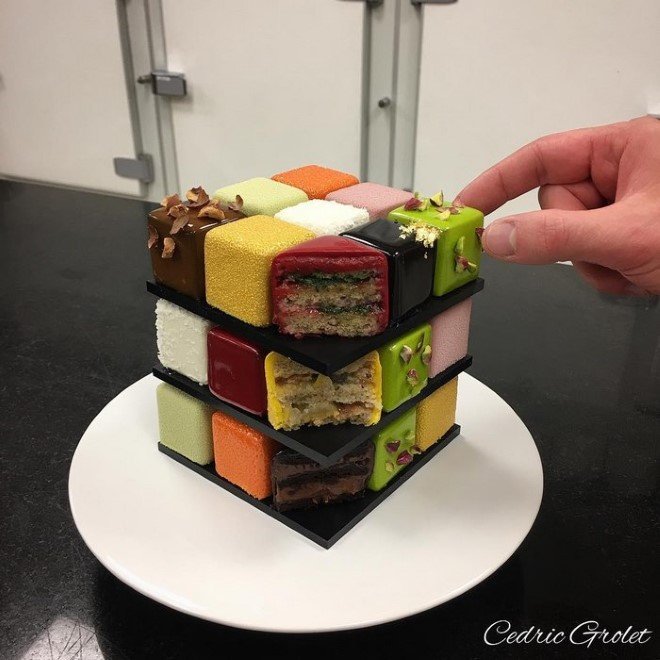 Images: © Cedric Grolet
h/t: My Modern Met