Airbus is converting its cargo bays into spacious sleeping pods for economy class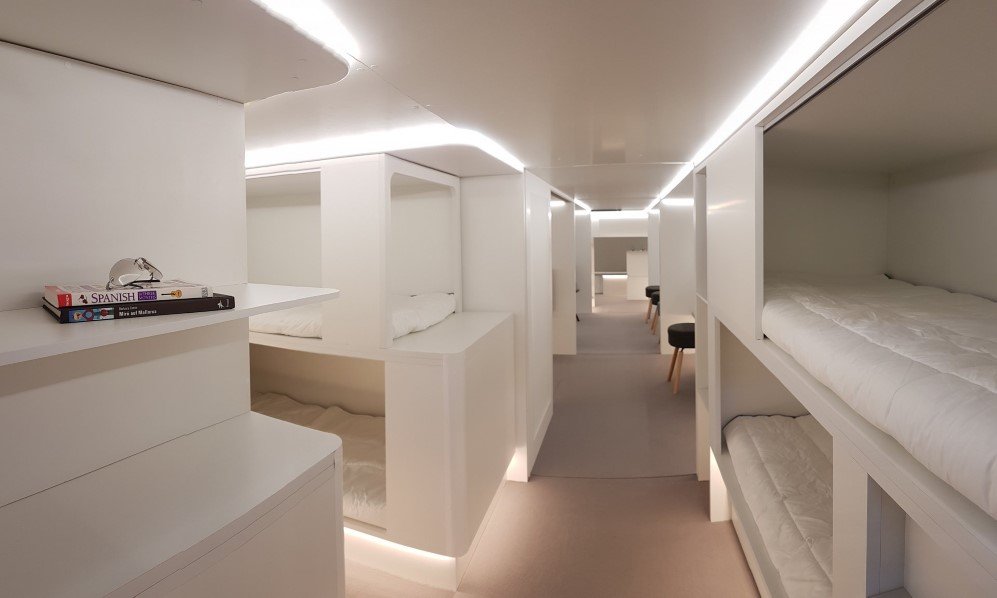 Air travel is so overcrowded that it makes sleeping on long haul flights next to impossible! However, Airbus might have a solution to this problem. In collaboration with Zodiac Aerospace, Airbus is working on a method, which will allow airlines to transform their cargo bays into fully equipped modular sleeping pods.
While the idea may seem far-fetched, it actually isn't. Crew members have been traveling in cargo bays for years and the idea wraps around that. The pods, if approved, will fit into the end of the aircraft with personal televisions, reclining pillows, a reading light, an air conditioning vent and cameras for extra security. They will be stacked alongside and on top of each other to allow many to fit in. Furthermore, the passengers will be strapped into the pods, which will also contain airbags and padding to ensure their safety. Emergency oxygen masks will also be present in all boxes.
Other variations of the modified cargo bay include play areas for children, a medical bay and a conference room. While this may sound costly, Airbus promises that these facilities are being visualized for the economy class.
Recommended for you (article continues below)
If this idea comes together, we might be able to walk out of a plane thinking someone didn't stuff us into a Sardine can for hours!
Header Image: © Airbus
References: Airbus, Zodiac Aerospace, New Atlas