Heart-warming nominees of 2018 World Press Photo Contest will leave you in admiration for these photojournalists around the globe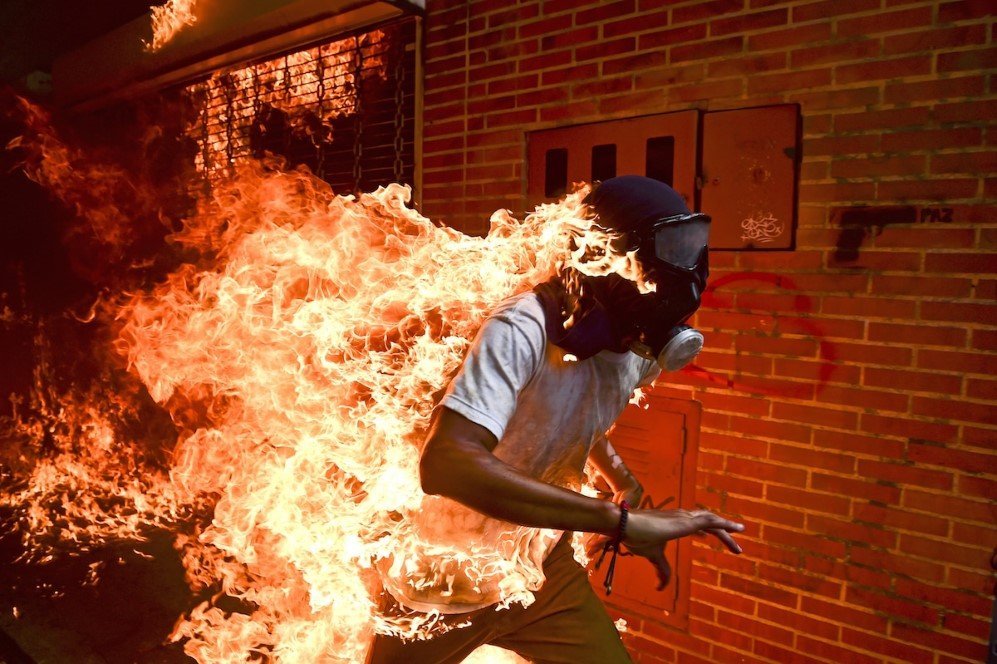 Photojournalism has always played a vital role in depicting the real scenario of our history, politics, culture and current affairs however, it was World Press Photo which started celebrating this profession and the immensely talented photojournalist back in 1995. This year marks the 61st edition of World Press Photo Contest with 44 photographers taking part in it from over 20 countries. A total of 73,044 entries were submitted which represented 8 different categories of the competition and the panel converged this huge number to 300 nominees for the prizes that are due to be announced on April 12 in Amsterdam.
Recommended for you (article continues below)
The nominations were also released for the first time in this year's contest. The panel also revealed their judgment criteria through the statement of Lars Boering, managing director of the World Press Photo Foundation, "The best visual journalism is not of something; it is about something. It should matter to the people to whom it speaks." Hence the nominations were selected on the basis of the image as well as its accompanying narrative. Check out few of the nominations here!
---
1. Marathon des Sables
Category: Sports / Singles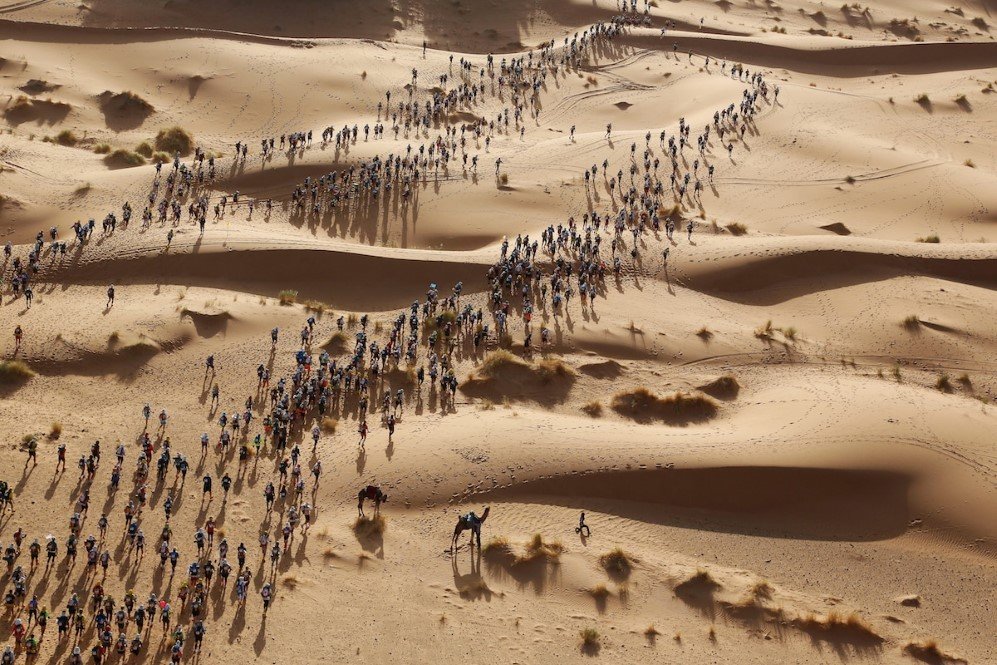 Image and Caption by: Erik Sampers
"Runners in the Marathon de Sables (The Marathon of Sands), Sahara Desert, Morocco, which began on 9 April."
---
2. Sacred No More
Category: Nature / Stories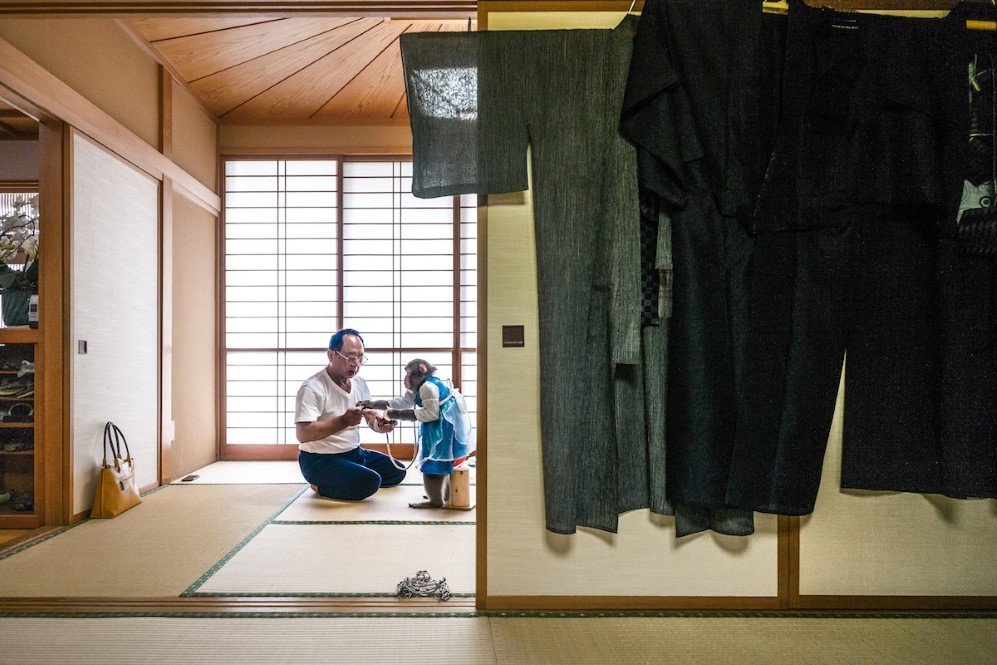 Image and Caption by: Jasper Doest
"In recent years, the Japanese macaque, best known as the snow monkey, has become habituated to humans. An increasing macaque population in the countryside means the monkeys raid crops to survive; in cities, macaques are tamed and trained for the entertainment industry."
---
3. Manal, War Portraits
Category: People / Singles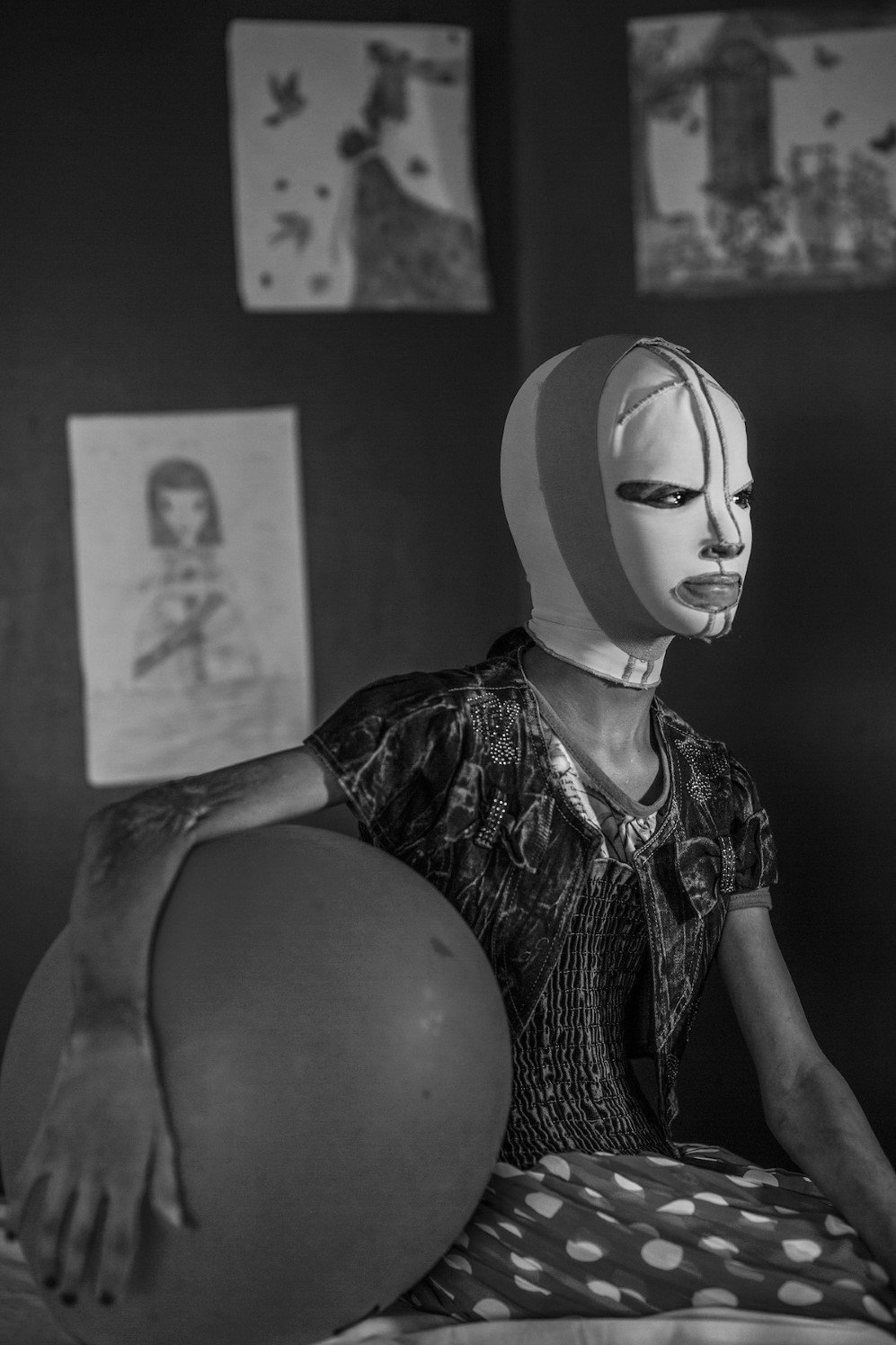 Image and Caption by: Alessio Mamo
"Manal (11), a victim of a missile explosion in Kirkuk, Iraq, wears a mask for several hours a day to protect her face, following extensive plastic surgery, at Al-Mowasah Hospital, Amman, Jordan."
---
4. Kid Jockeys
Category: Sports / Stories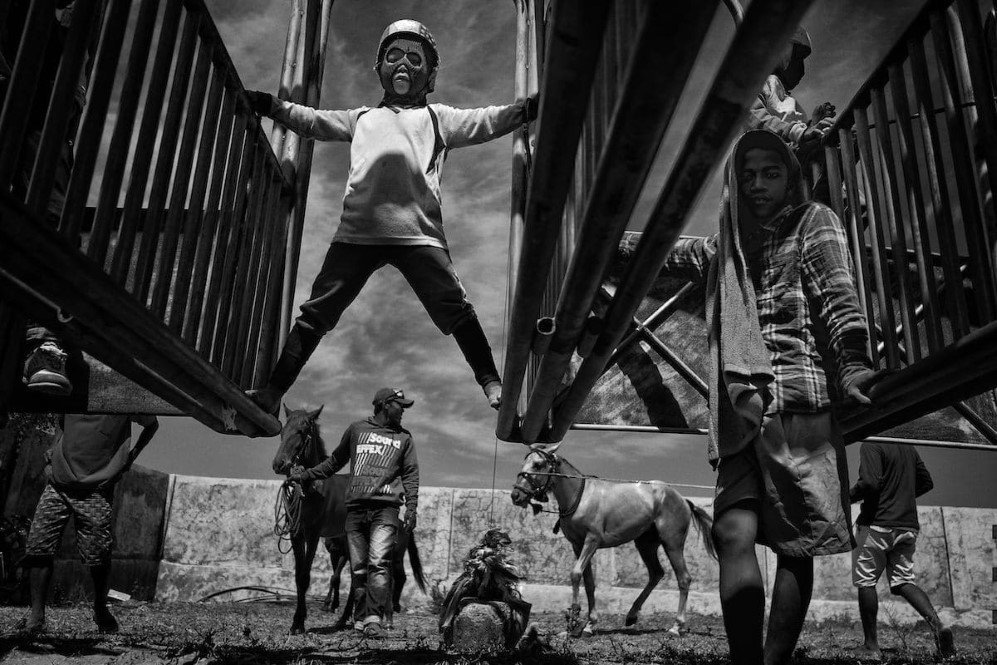 Image and Caption by: lain Schroeder
"Child jockeys (aged 5-10) ride bareback, barefoot and with little protective gear, on small horses, during traditional Maen Jaran horse races, on Sumbawa Island, Indonesia."
---
5. Ich Bin Waldviertel
Category: Long-Term Projects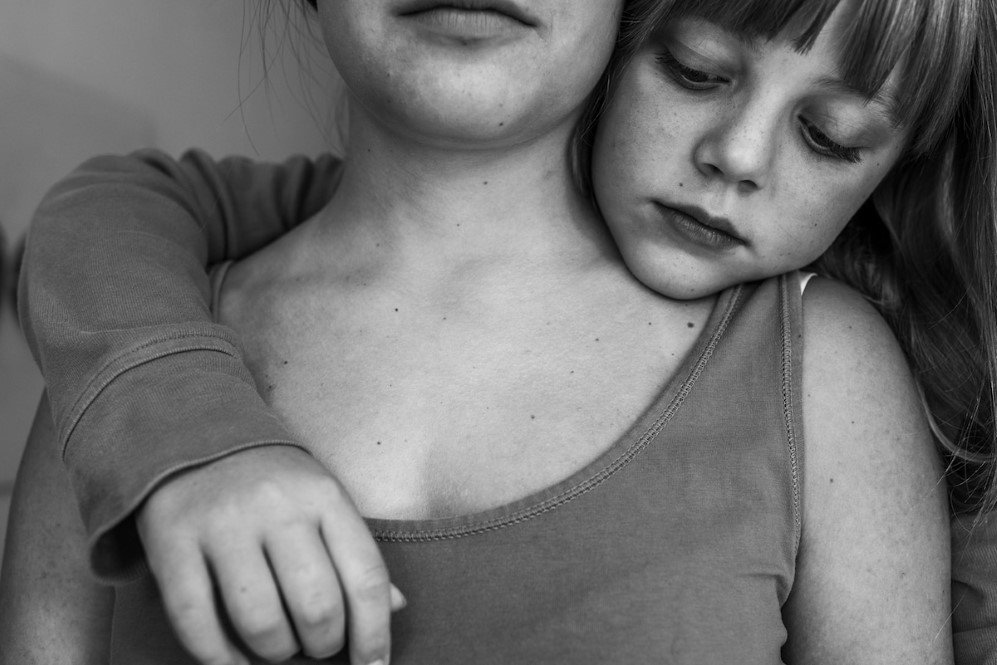 Image and Caption by: Carla Kogelman
"Hannah and Alena are two sisters living in the small village of Merkenbrechts in the Waldviertel, an isolated rural area in Austria between Vienna and the Czech Republic. The story documents summer days around Austria as the girls grow up over the years."
---
6. Lives in Limbo
Category: General News / Stories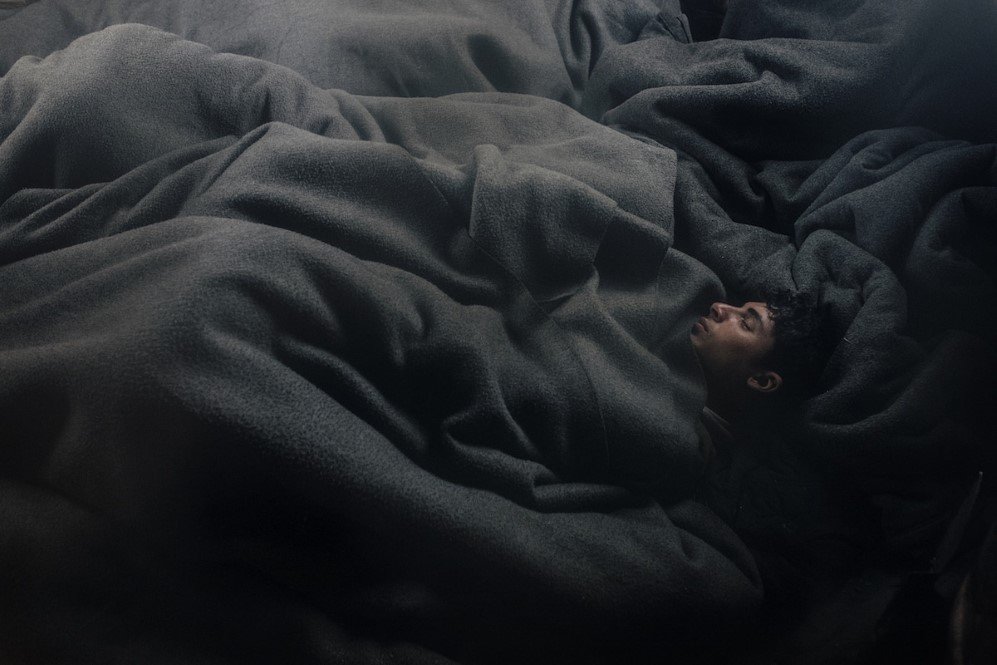 Image and Caption by: Francesco Pistilli
"The tightening of the so-called Balkan route into the European Union stranded thousands of refugees attempting to travel through the country to seek a new life in Europe. Many spent the freezing Serbian winter in derelict warehouses behind Belgrade's main train station."
---
7. Rohingya Refugees Flee Into Bangladesh to Escape Ethnic Cleansing
Category: General News / Stories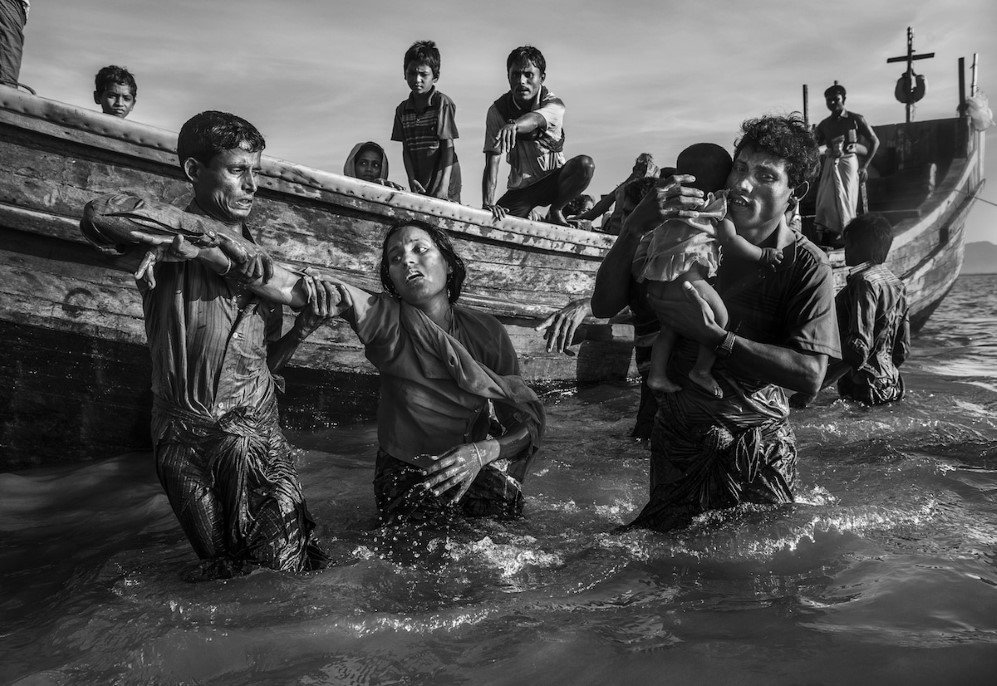 Image and Caption by: Kevin Frayer
"Clearance operations' against Rohingya Muslims in Myanmar conducted by the Burmese army led to hundreds of thousands of refugees fleeing into Bangladesh on foot or by boat. Many died in the attempt. In Bangladesh, refugees were housed in makeshift settlements."
---
8. Finding Freedom in the Water
Category: People / Stories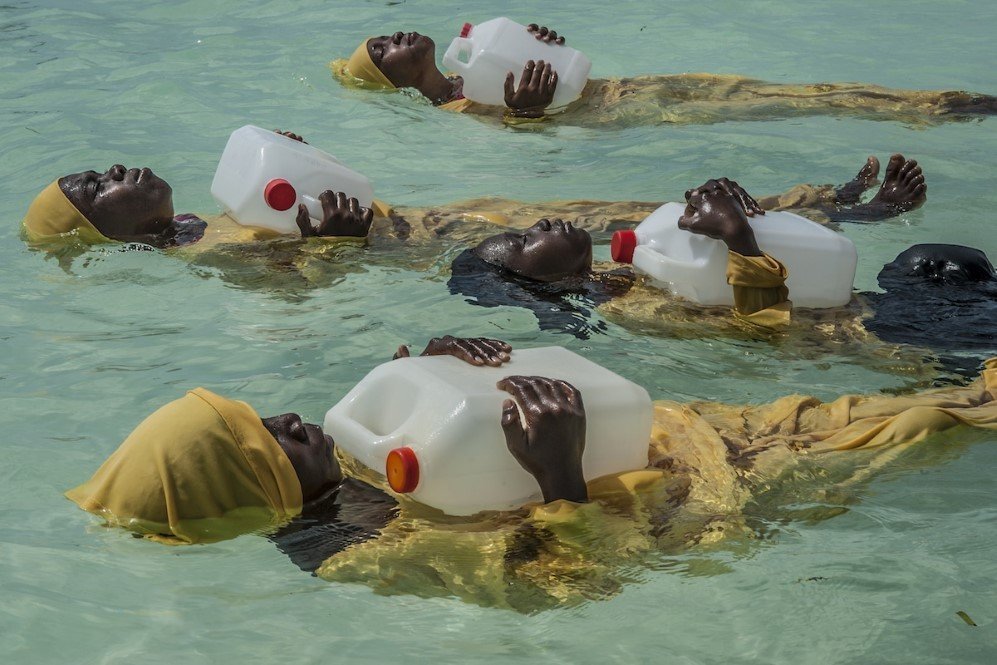 Image and Caption by: Anna Boyiazis
"Traditionally, girls in the Zanzibar archipelago are discouraged from learning how to swim. The Panje Project provides opportunities for local women and girls to learn swimming skills in full-length swimsuits, so that they can enter the water without compromising their cultural or religious beliefs."
---
9. Car Attack
Category: Spot News / Singles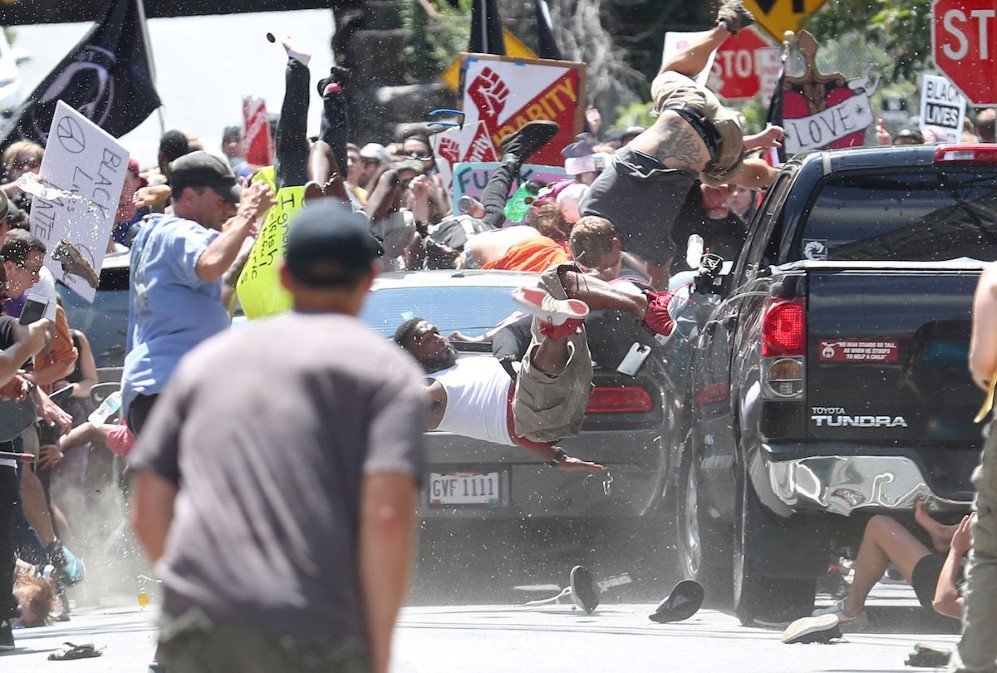 Image and Caption by: Ryan M. Kelly
"People are thrown into the air as a car plows into a group of protesters demonstrating against the Unite the Right rally in Charlottesville in Virginia, USA."
---
10. Warriors Who Once Feared Elephants Now Protect Them
Category: Nature / Stories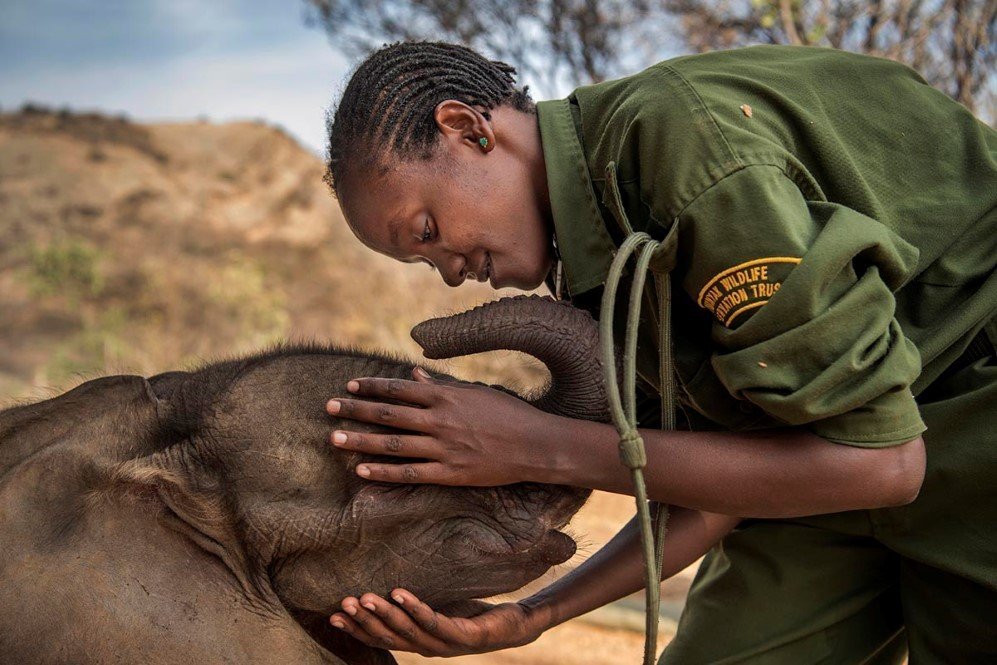 Image and Caption by: Ami Vitale
" Orphaned and abandoned elephant calves are rehabilitated and returned to the wild, at the community-owned Reteti Elephant Sanctuary in northern Kenya."
---
11. Waiting For Freedom
Category: Environment / Singles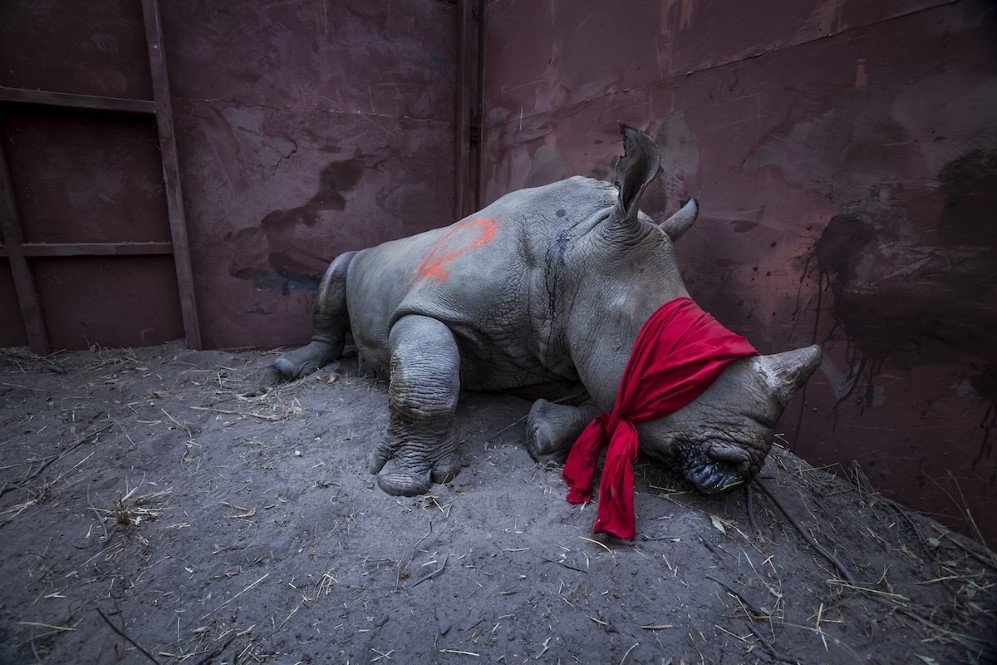 Image and Caption by: Neil Aldridge
"A young white rhino, drugged and blindfolded, about to be released in Okavango Delta, Botswana, after its relocation from South Africa for protection from poachers."
---
12. Feeding China
Category: Contemporary Issues / Stories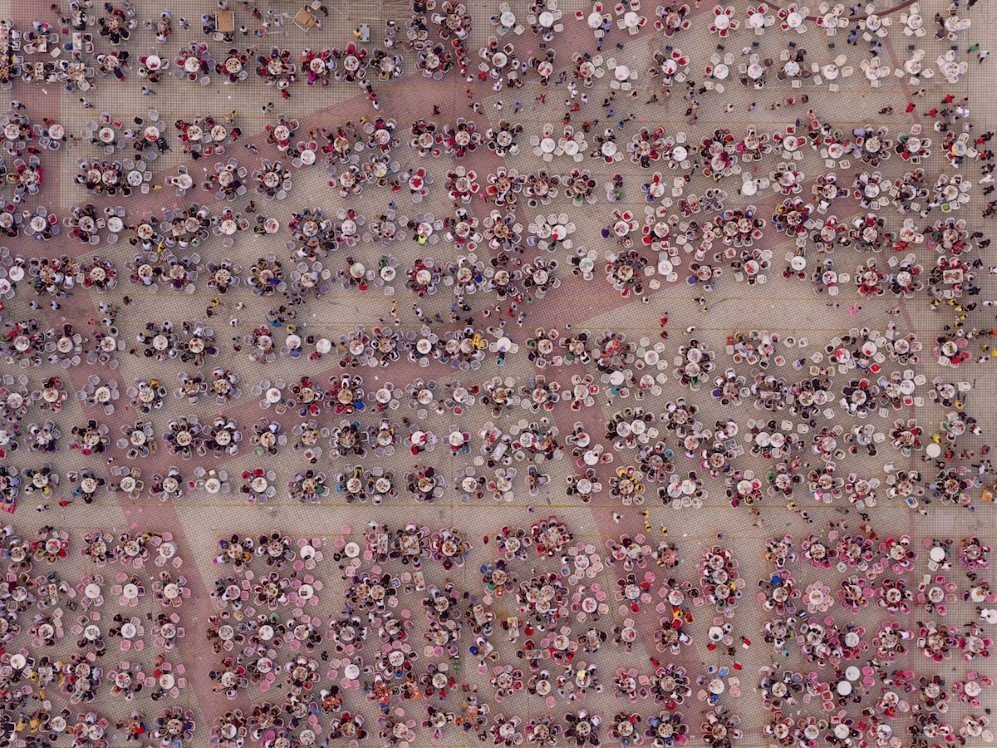 Image and Caption by: George Steinmetz
"Rapidly rising incomes in China have led to a changing diet and increasing demand for meat, dairy and processed foods. The food and agricultural industry is under pressure."
---
13. White Rage – USA
Category: Contemporary Issues / Stories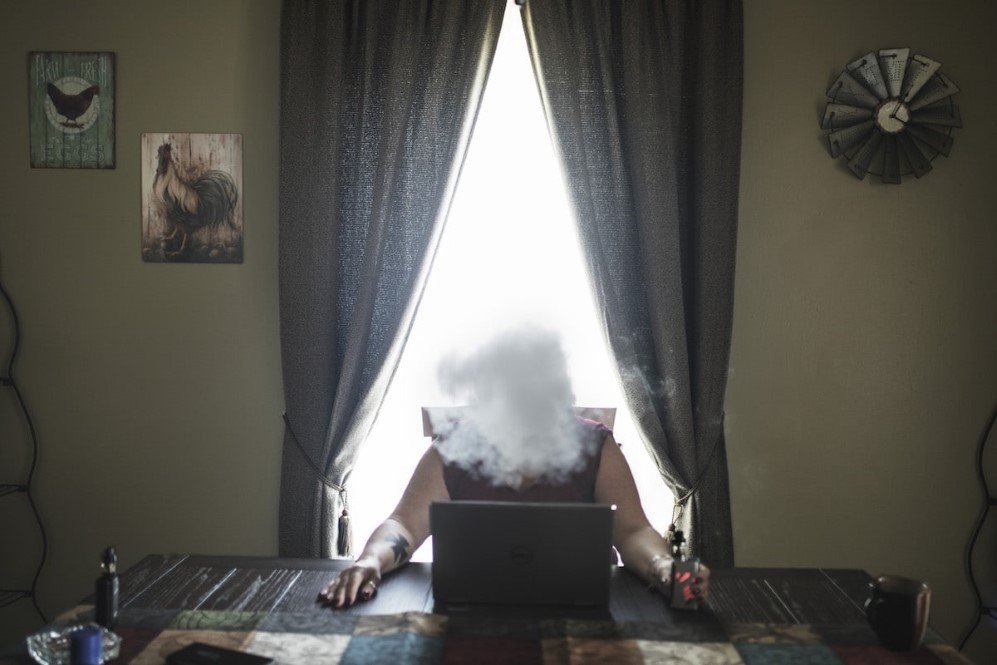 Image and Caption by: Espen Rasmussen
"Degrees of anger in three US states: a journey made in the weeks after the Unite the Right rally in Charlottesville, Virginia. Lorri Cottrill, 45, smokes an e-cigarette in her home in Charleston, West Virginia. She is the leader of the biggest neo-nazi and right-wing organization in the US, National Socialist Movement."
---
14. North Korea
Category:  Contemporary Issues / Singles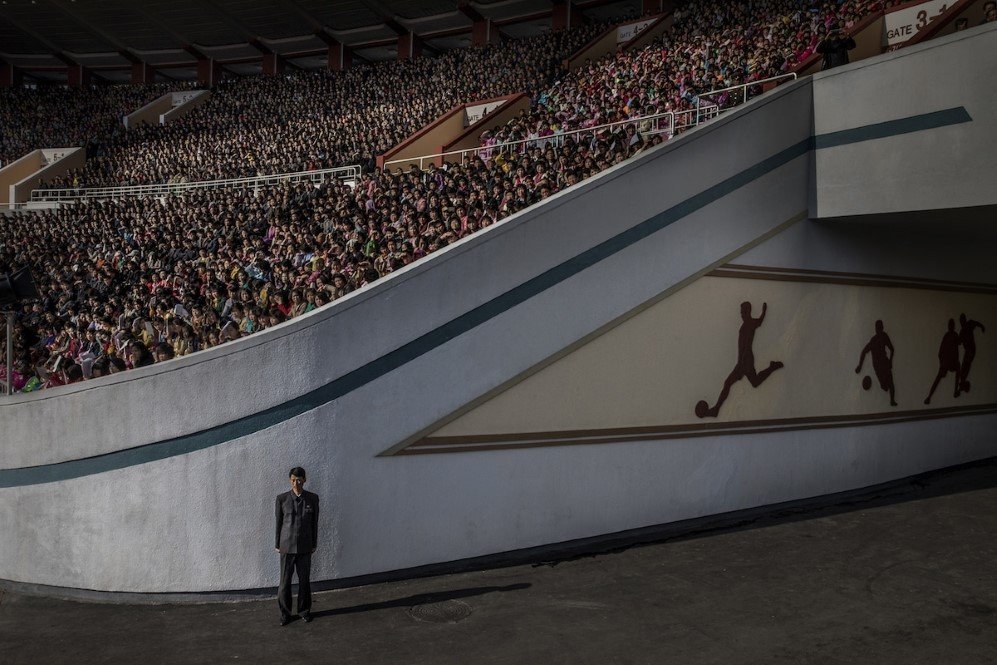 Image and Caption by: Roger Turesson
"A crowd awaits the start of the Pyongyang Marathon at the Kim Il-sung Stadium, while an official guards the exit, in Pyongyang, North Korea."
---
15. Not My Verdict
Category: General News / Singles
Image and Caption by: Richard Tsong-Taatarii
"John Thompson is embraced in St Anthony Village, Minnesota, USA, after speaking out at a memorial rally for his close friend Philando Castile, two days after police officer Jeronimo Yanez was acquitted of all charges in the shooting of Castile."
---
16. Witnessing the Immediate Aftermath of an Attack in the Heart of London
Category: Photo of the year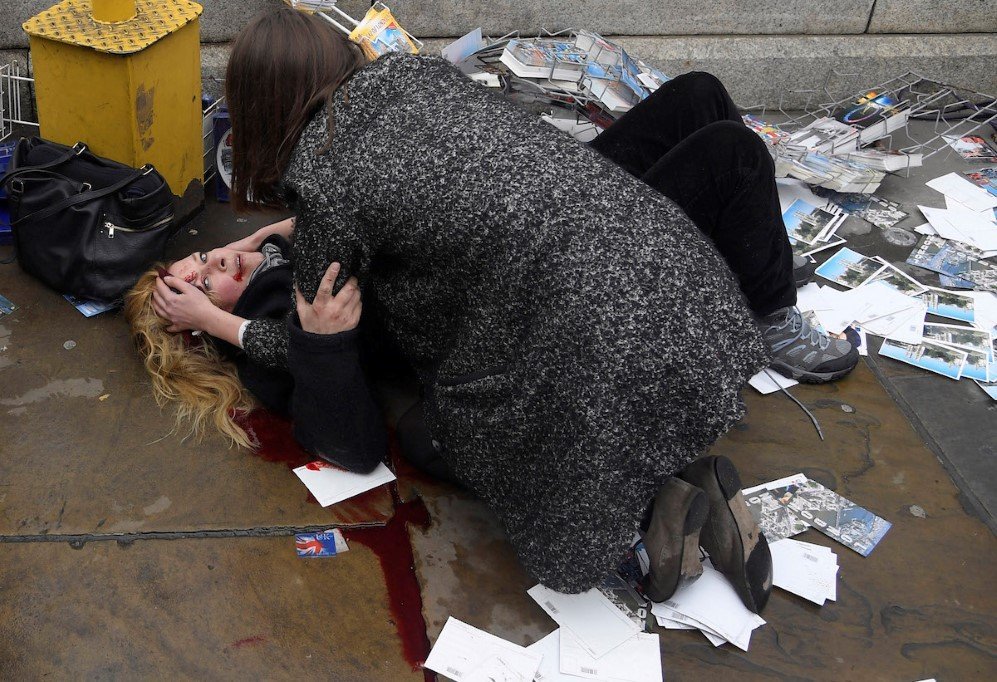 Image and Caption by: Toby Melville
"A passerby comforts an injured woman after Khalid Masood drove his car into pedestrians on Westminster Bridge in London, UK, killing five and injuring multiple others."
---
17. The Battle for Mosul – Young Boy Is Cared for by Iraqi Special Forces Soldier
Category: Photo of the year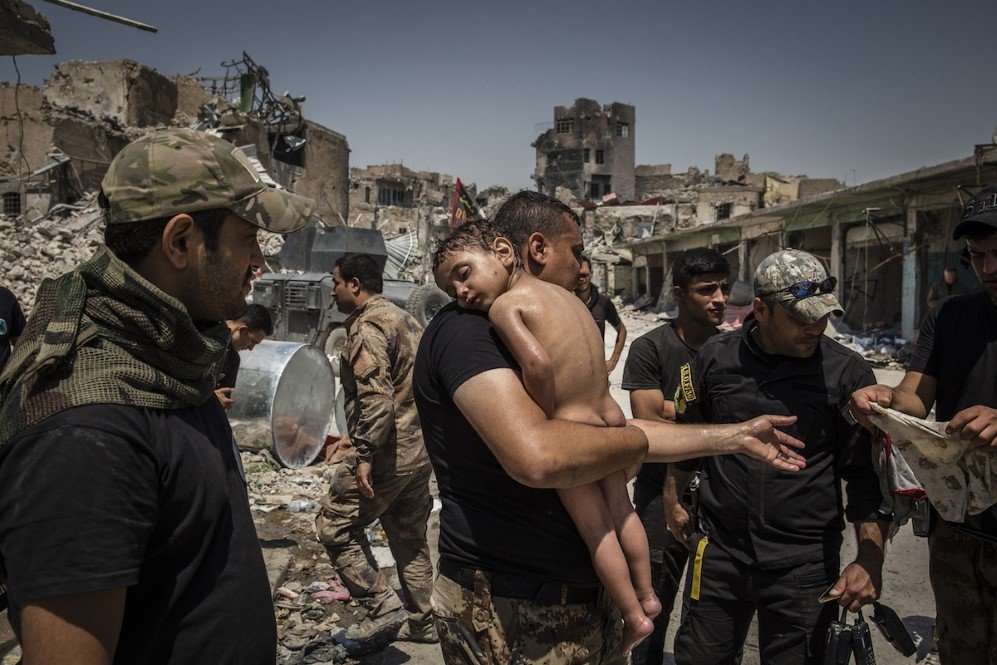 Image and Caption by: Ivor Prickett
"An unidentified young boy, who was carried out of the last ISIS-controlled area in the Old City by a man suspected of being a militant, is cared for by Iraqi Special Forces soldiers."
---
18. Venezuela Crisis
Category: Photo of the year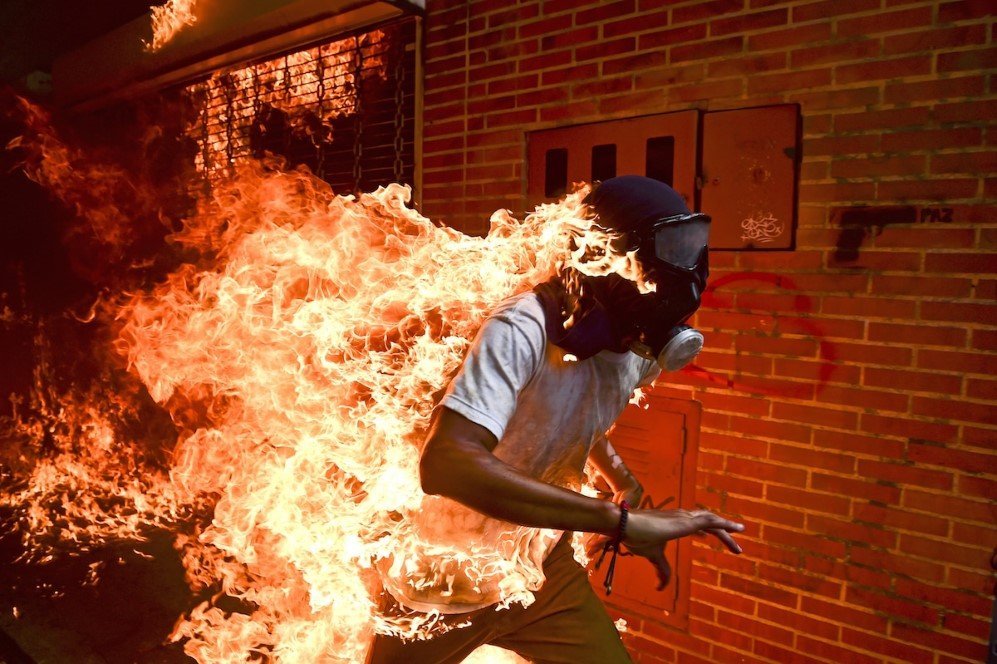 Image and Caption by: Ronaldo Schemidt
"José Víctor Salazar Balza (28) catches fire amid violent clashes with riot police during a protest against President Nicolas Maduro, in Caracas, Venezuela."
---
19. Rohingya Crisis
Category: Photo of the year
Image and Caption by: Patrick Brown
"The bodies of Rohingya refugees are laid out after the boat in which they were attempting to flee Myanmar capsized about eight kilometers off Inani Beach, near Cox's Bazar, Bangladesh. Around 100 people were on the boat before it capsized. There were 17 survivors."
---
20. The Battle for Mosul – Lined Up for an Aid Distribution
Category: Photo of the year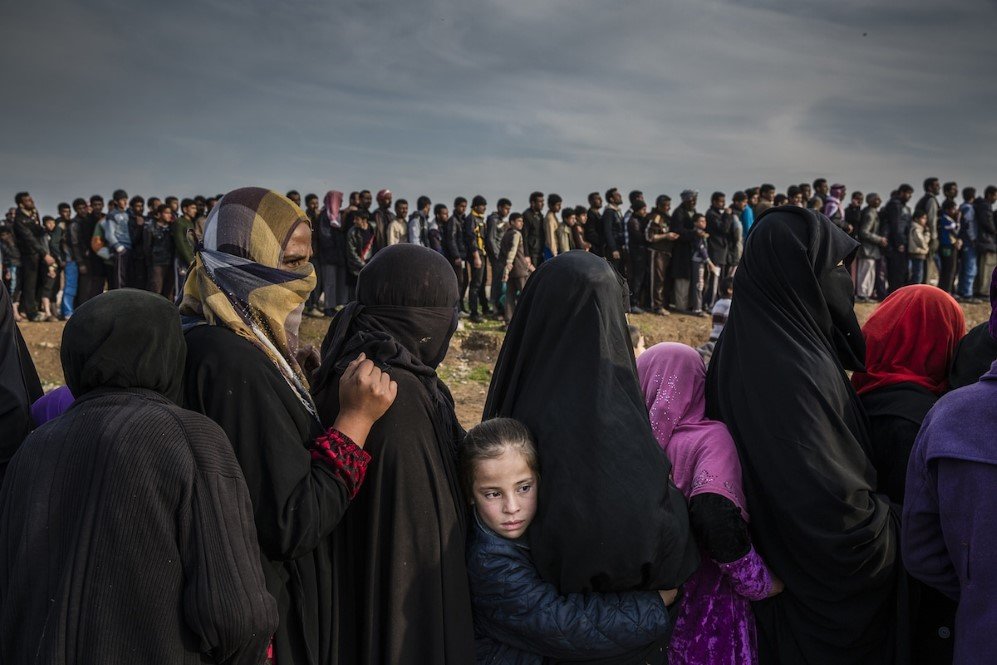 Image and Caption by: Ivor Prickett
"Civilians who had remained in west Mosul after the battle to take the city line up for aid in the Mamun neighborhood."
---
21. Boko Haram Strapped Suicide Bombs to Them. Somehow These Teenage Girls Survived. – Aisha, age 14
Category: Photo of the year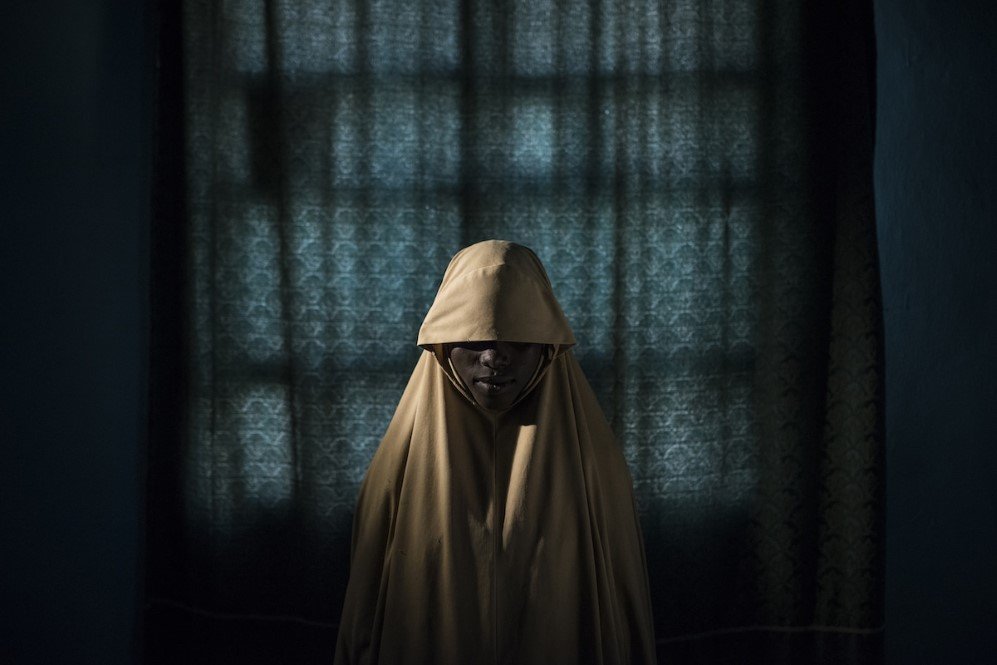 Image and Caption by: Adam Ferguson
"Aisha (14) stands for a portrait in Maiduguri, Borno State, Nigeria. After being kidnapped by Boko Haram, Aisha was assigned a suicide bombing mission, but managed to escape and find help instead of detonating the bombs."
Source: World Press Photo Contest (via: Guardian)