Adobe's new AI feature will have the ability to identify tempered or modified images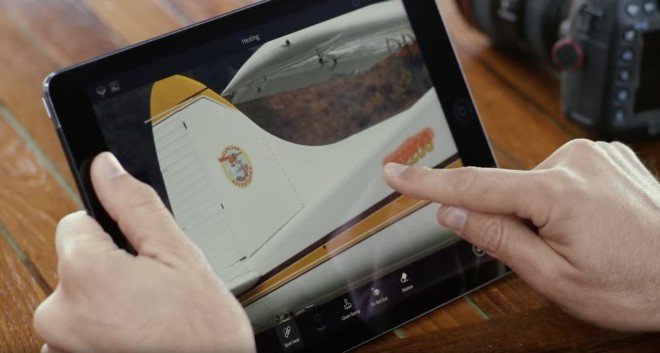 In what seems to be a refreshingly aware update from Adobe, the company has given rise to the idea that digital tools created by them – such as Adobe Photoshop – will have certain advanced features in the future, which will enable users to identify whether an image has been artificially modified or manipulated. Given the way image processing technology is evolving, it is only a matter of time before these softwares give users unprecedented abilities to manipulate images, and even though the potential become endless; certain pitfalls become endless too.
In a recent interview, Jon Brandt – the director for Adobe research – highlighted how it is now becoming necessary for software companies to be socially aware of the potential risks that technology can bring and constantly work towards mitigating risks. "It's important to develop technology responsibly, but ultimately these technologies are created in service to society," he said, "Consequently, we all share the responsibility to address potential negative impacts of new technologies through changes to our social institutions and conventions."
Under the ambit of corporate social responsibility, Adobe is now working on advanced upgrades based on artificial intelligence, which will enable users to identify whether or not an image has been manipulated or processed artificially. Given that the vastly popular phrase "A picture is worth a thousand words" is from the early 20th century, people are now becoming increasingly aware that everything is not what it seems. This belief, that a picture could mean a thousand lies is completely true since images can be manipulated completely, without giving even the keenest observer the shadow of doubt.
Adobe is considered one of the market leaders when it comes to image editing, processing and manipulation. With softwares such as Lightroom, Photoshop & Illustrator, tweaking or bending reality is not difficult – and with the promise of new features and upgrades in the software, it is becoming increasingly easy to create "authentic" images and edits. A few such upgrades were released last year, and even though they were increasingly brilliant – they also serve to slowly close the distance between fiction and reality.
Even with the plethora of forensic techniques that exist in the industry for identification of photo manipulation and post processing, there is still much room for advancement. The problem lies in the relativity of the upgrades, Software companies are working on better ways to manipulate images, but not a lot of emphasis is given to methods of manipulation identification.
A senior researcher at Adobe, Vlad Morariu, is now working on technology that harnesses the power of artificial intelligence and machine learning and ultimately creates tools that can identify if the image in question has been manipulated or digitally modified. Given that the current methods are slow and sometimes inaccurate – Moriariu is working on tools that have increased accuracy.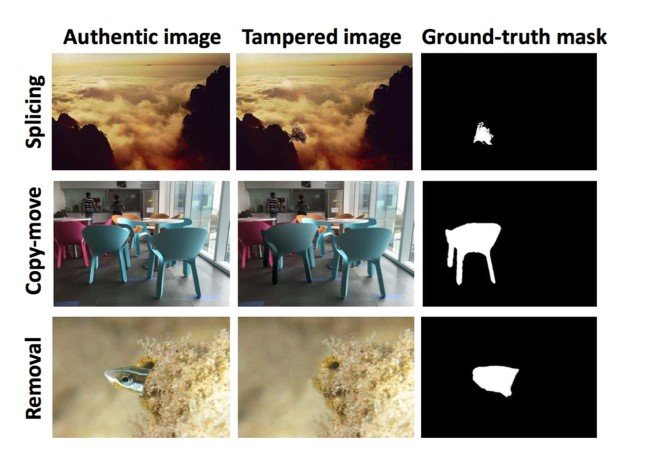 Recommended for you (article continues below)
Image: Adobe
Morariu explained their methodology in a recent interview. "We focused on three common tampering techniques – splicing, where parts of two different images are combined; copy-move, where objects in a photograph are moved or cloned from one place to another; and removal, where an object is removed from a photograph, and filled-in."
Manipulation techniques that are currently being used in the market leave artefacts on images – but these "distortions" are not easily visible. It may take digital forensic specialists hours to examine simple images – focusing on modification at the pixel level. Vlad Morariu and his team are now working on developing neural networks that run two different photo analysis techniques and enable the user to find out if the image has been processed. Explaining the process in detail, Morariu said "Using tens of thousands of examples of known, manipulated images, we successfully trained a deep learning neural network to recognize image manipulation, fusing two distinct techniques together in one network to benefit from their complementary detection capabilities."
The technology is in the earlier stages relatively, and is limited to analysing images using two forensic methods, but these techniques pave the way for the development of additional technologies that can be used in the future. It remains to be seen whether this technology can be outsmarted by advanced photo manipulation – but the techniques are a huge leap forward in the field of manipulation identification.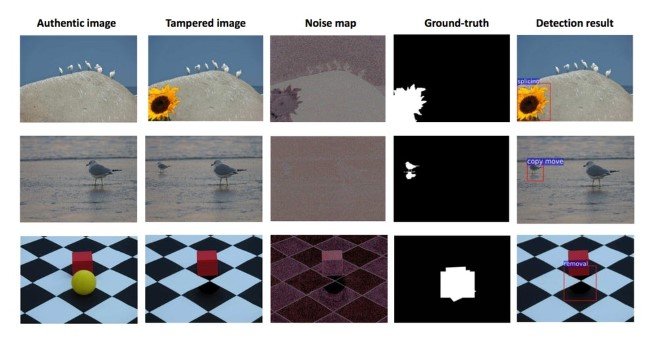 Image Credits: Adobe
While Adobe has not yet announced whether the update will be integrated into the current products and will be available for all users, it is heartening to see that software giants are becoming increasingly aware of the dangers of modern technology and working on technology to help mitigate the risks.
Source: Adobe Blog (via: New Atlas)