The Miraculous Secret Underwater River In Mexico Will Leave You Completely Enthralled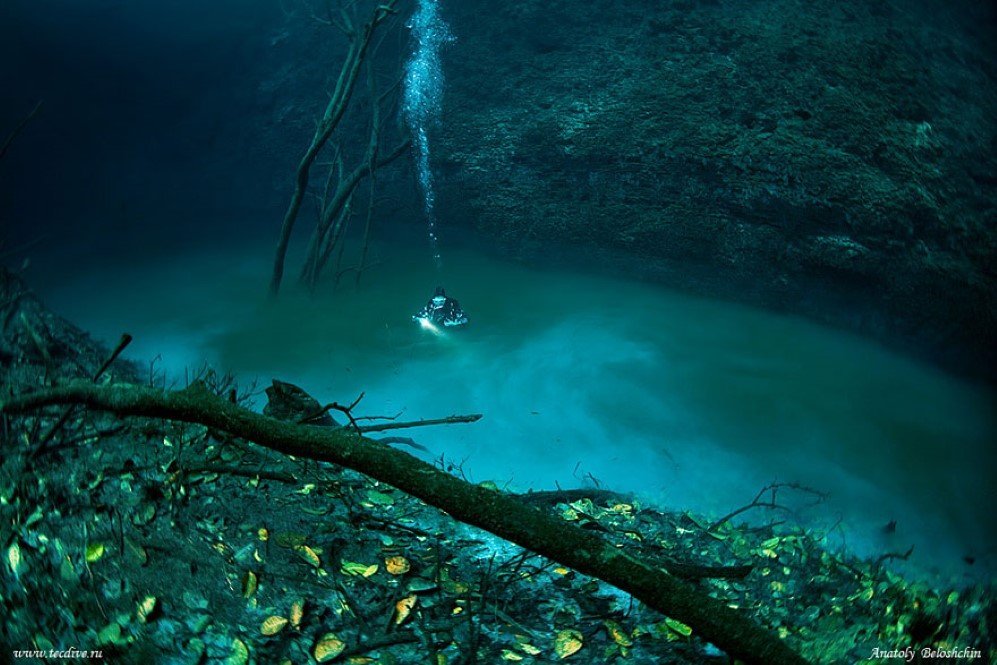 Clear blue water lake, surrounded by trees and falling leaves make up for a perfect spot to unwind from the hasty pace of the urban world. However, this secret underwater lake in the Yucatan Peninsula in Mexico does not calm you down at first but leaves you completely mesmerized by its miraculous existence.
The underwater river, knowns as Cenote Angelita, is located just 10-15 minutes-drive towards the south of Tulum. The cenotes are usually formed due to the collapse of limestone bedrocks which cause the groundwater at the bottom to become exposed hence, forming a freshwater river inside of the salty seawater. Cenote Angelita's magical formation has also occurred due to this phenomenon and the fresh yet underwater lake is separated by the surrounding sea by just an extremely thin layer of hydrogen sulfate.
The secret underwater river truly provides a surreal and out of the world experience to the scuba divers and other tourists who wish to be taken aback by the miracles of the nature.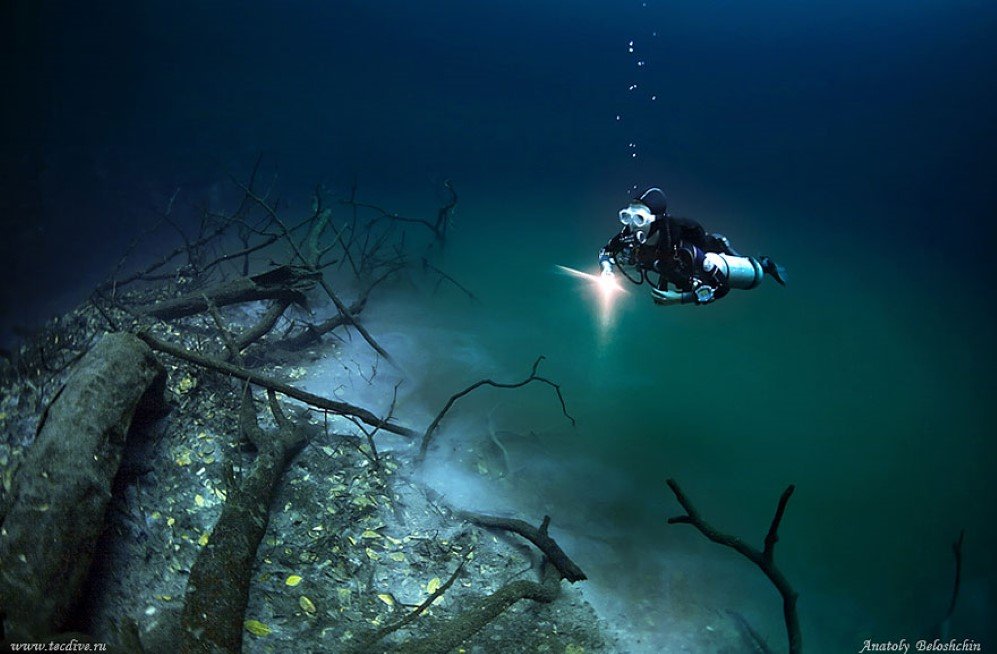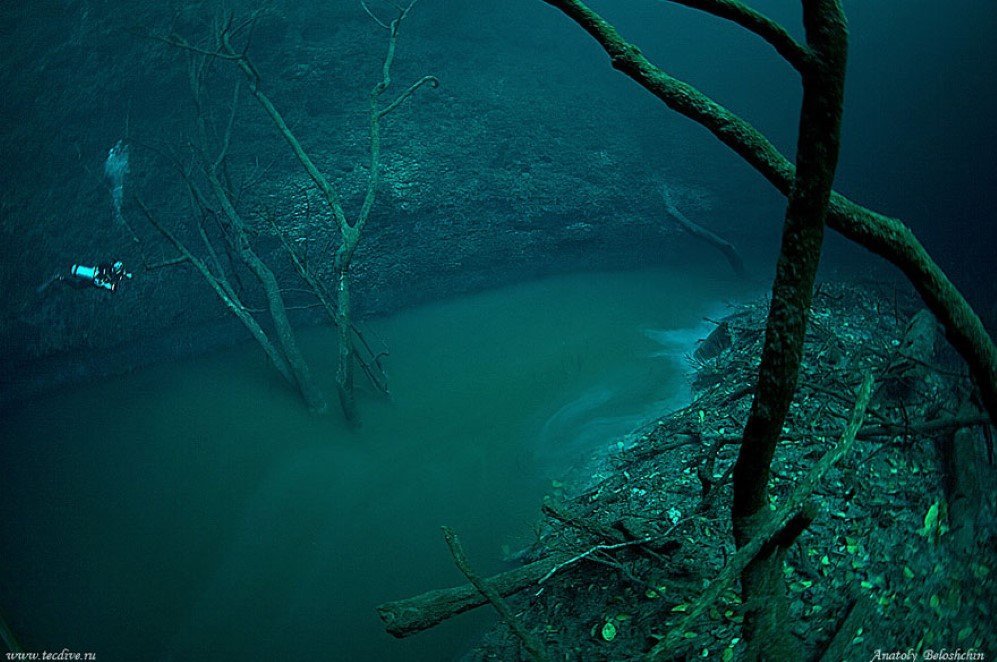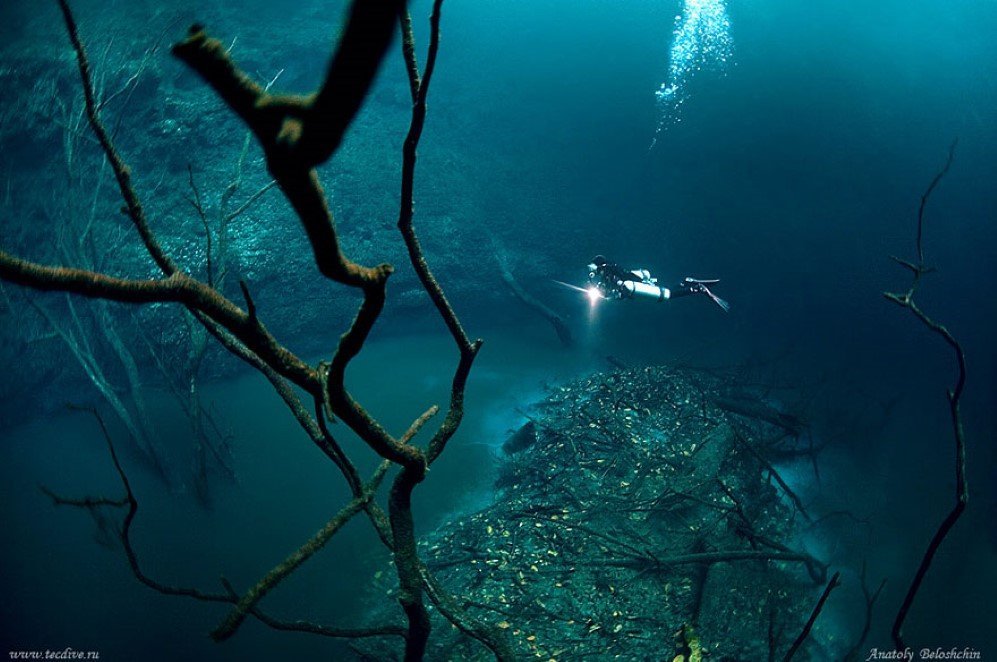 Recommended for you (article continues below)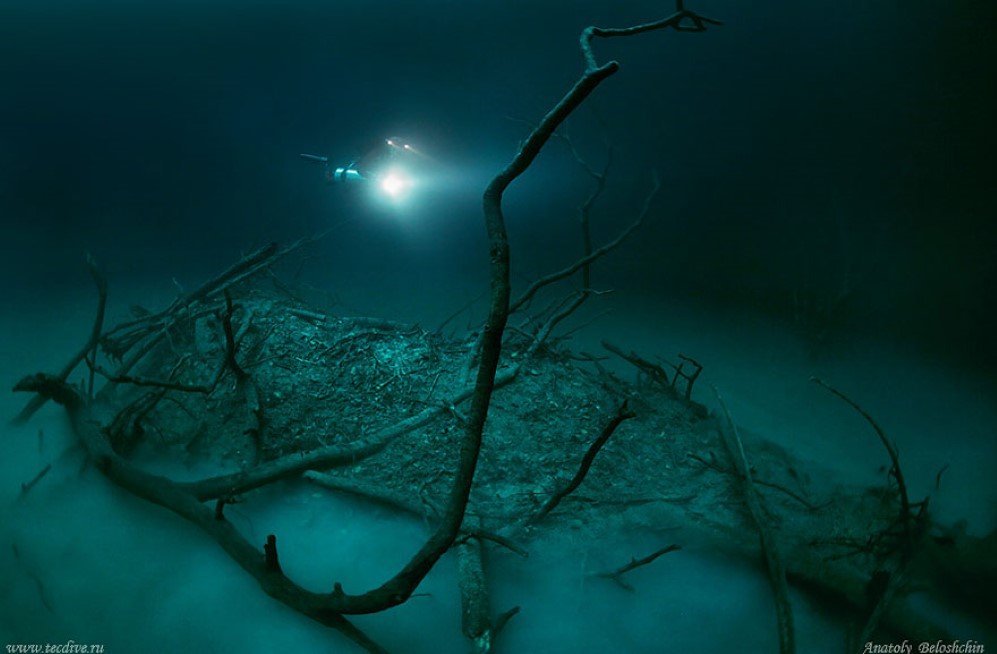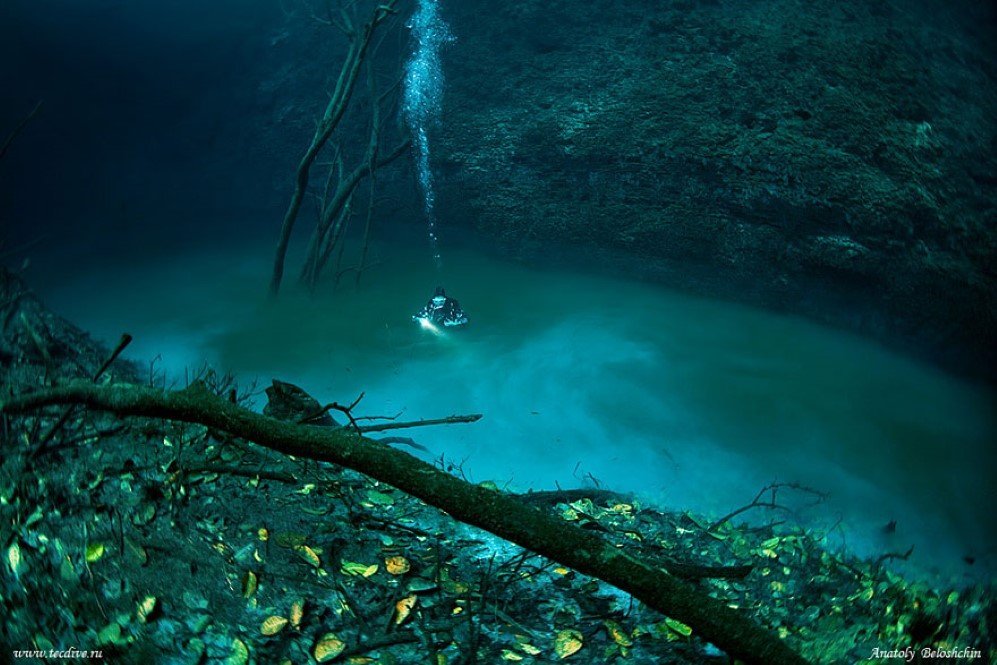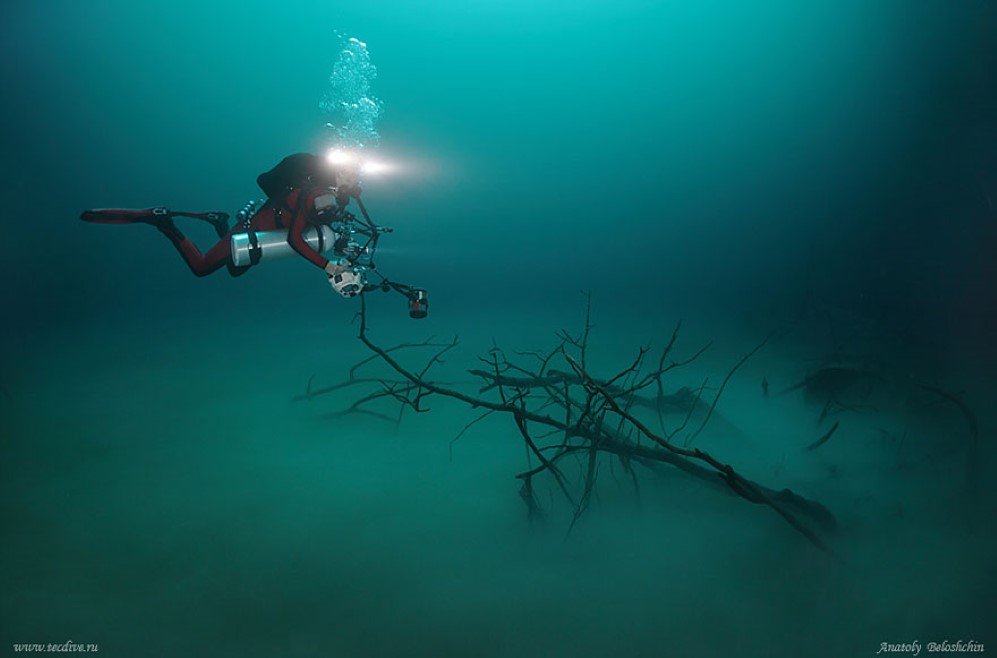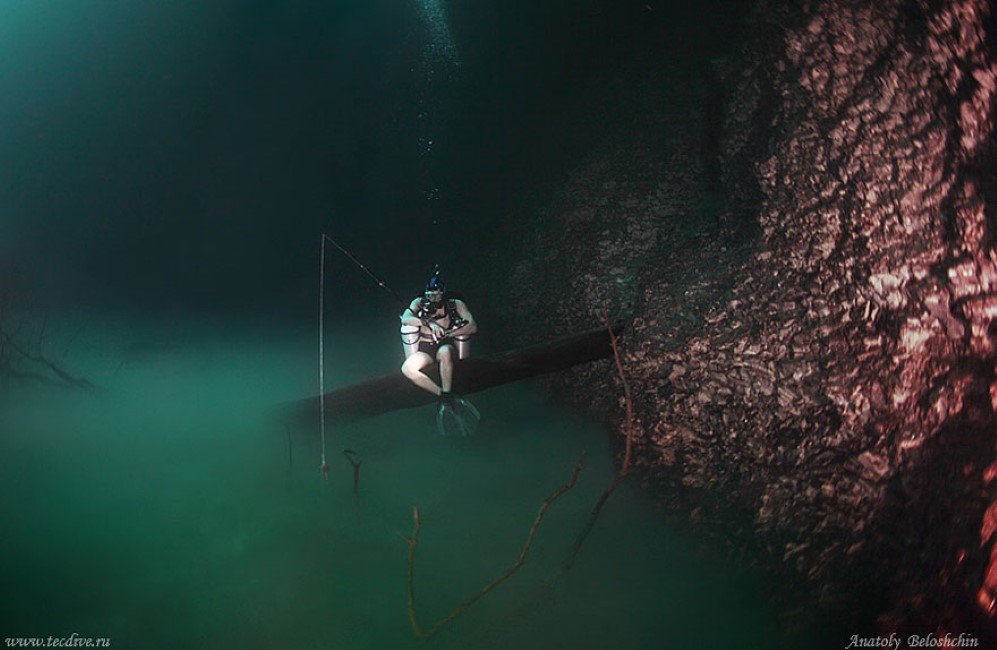 Images: © Tecdive
h/t: My Modern Met