80,000 watch base-plates make-up a hypnotic and magical installation in Japan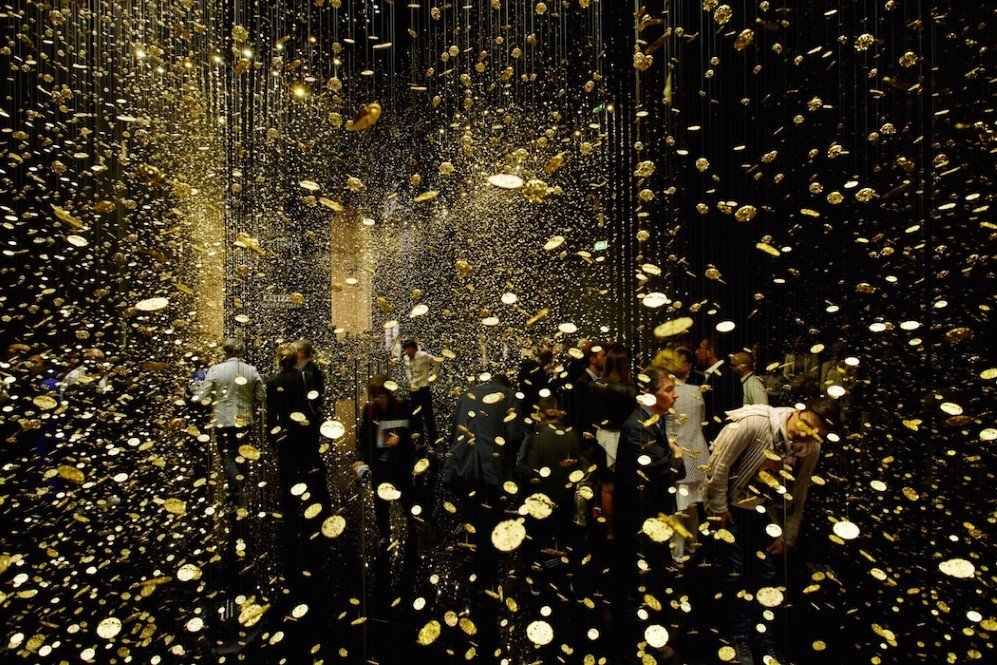 There is no argument that man-made art installations cannot overpower the beauty of the nature. However, DGT Architects have made a point that even though artificial art cannot win from the nature but it can most definitely stand shoulder to shoulder in terms of magnificence.
DGT Architects collaborated with Japanese watchmaker, CITIZEN to install a display of golden rain made by attaching watch baseplates on black threads and hanging them in a completely dark room. The project is rightly named as, "LIGHT is TIME" and a total of 80,000 watch baseplates have been used in the installation to make up the sparking golden rain for the spectators to experience.
This unique man-made wonder was displayed first in Milan and is now exhibited in the Spiral Gallery of Tokyo. The shimmering golden shower has grasped a lot of attention because of its uniqueness as well as due to the magical effect it has on people. Even the nature cannot give you the sight of golden rain so this art installation is really worth taking a look.
Recommended for you (article continues below)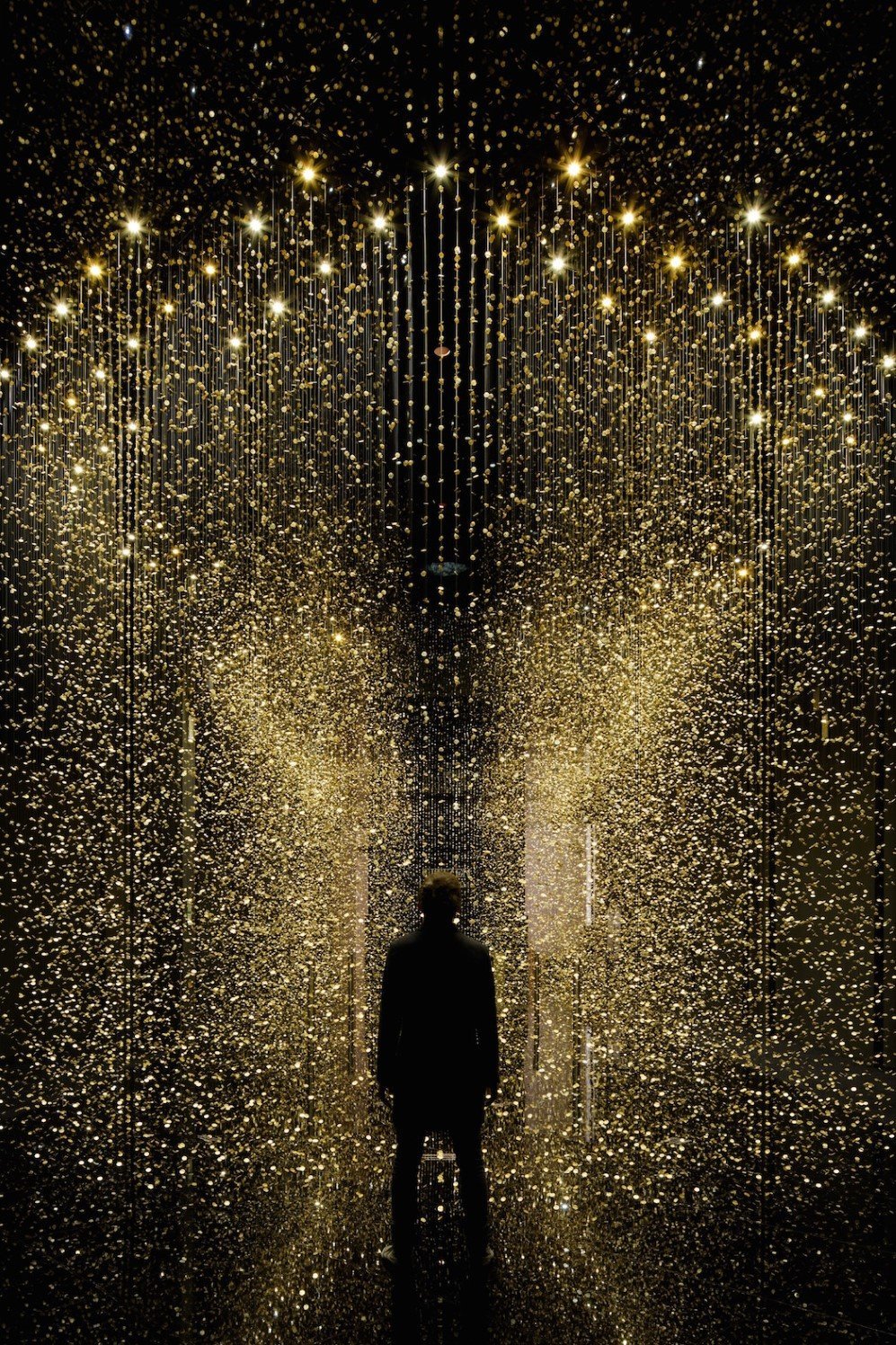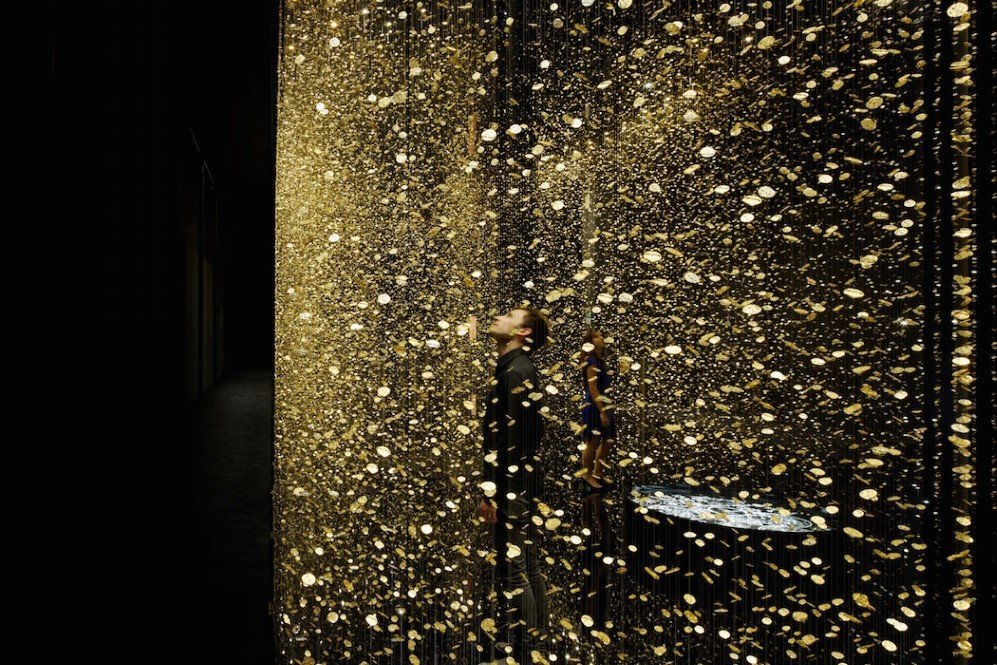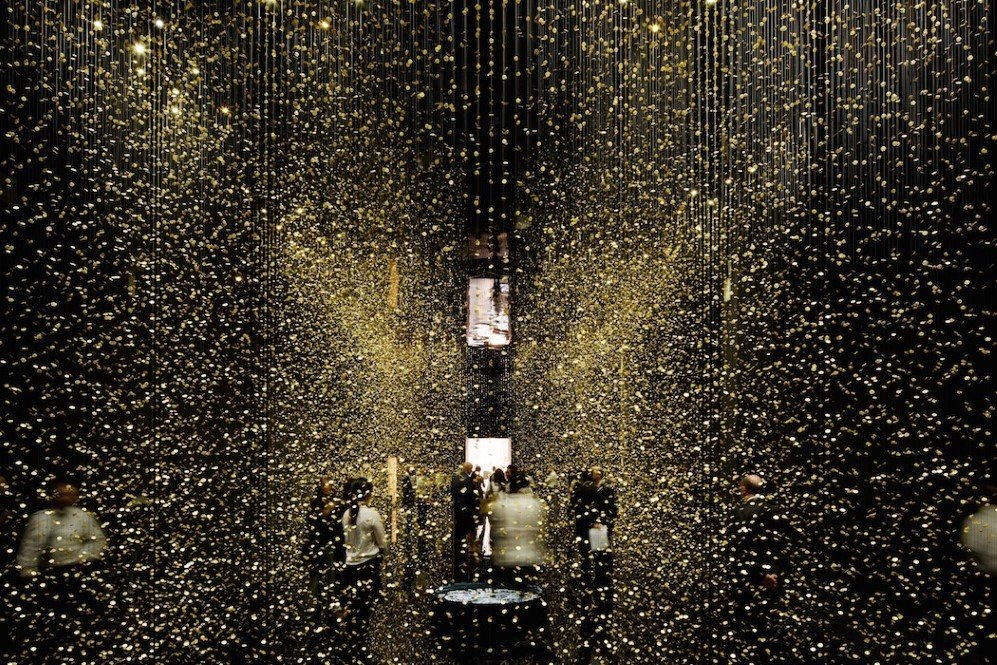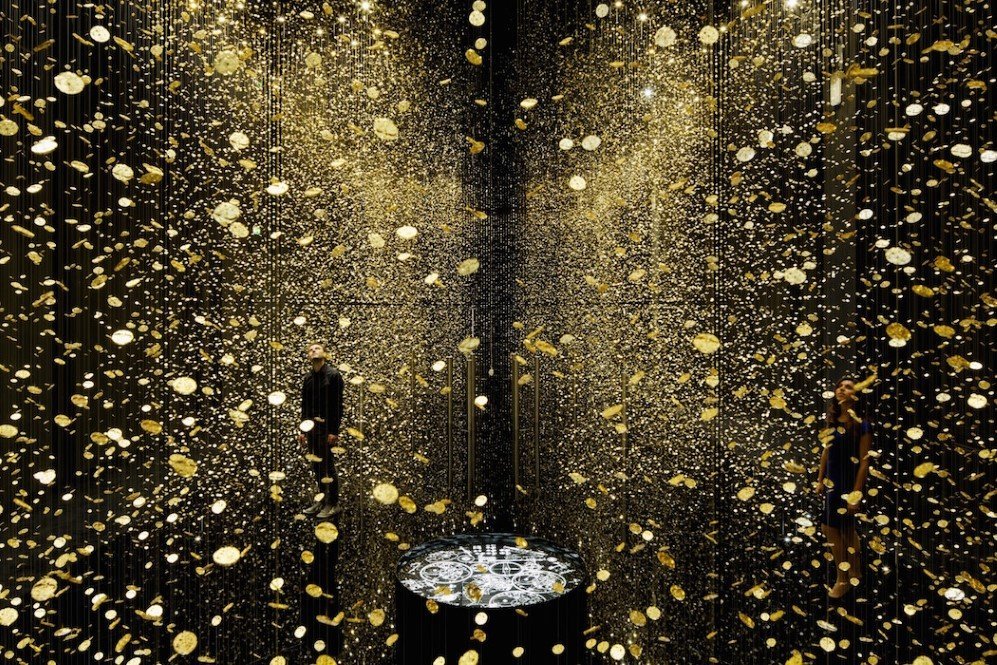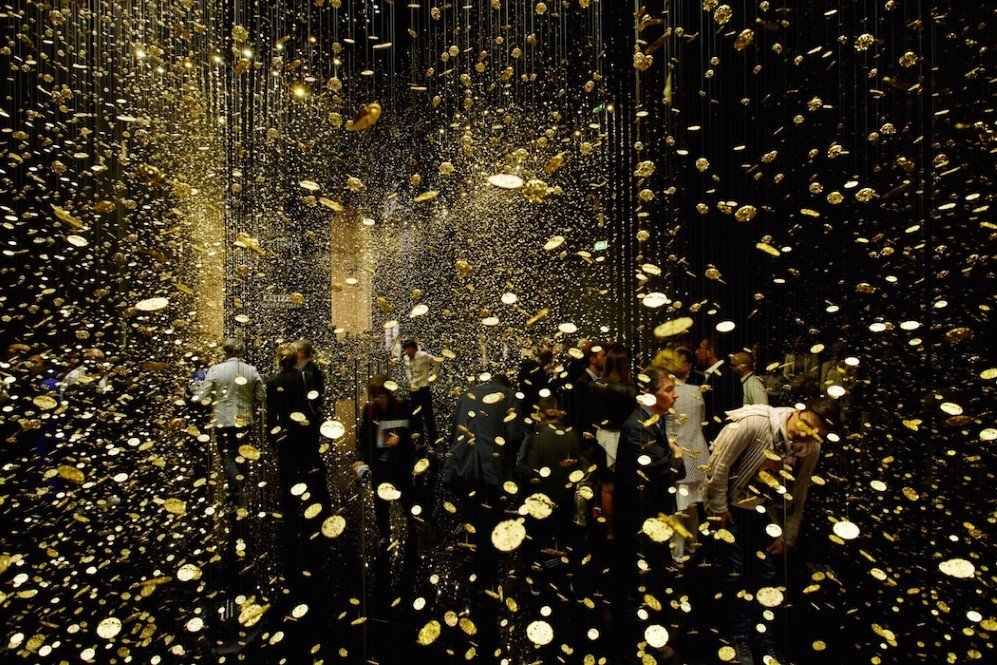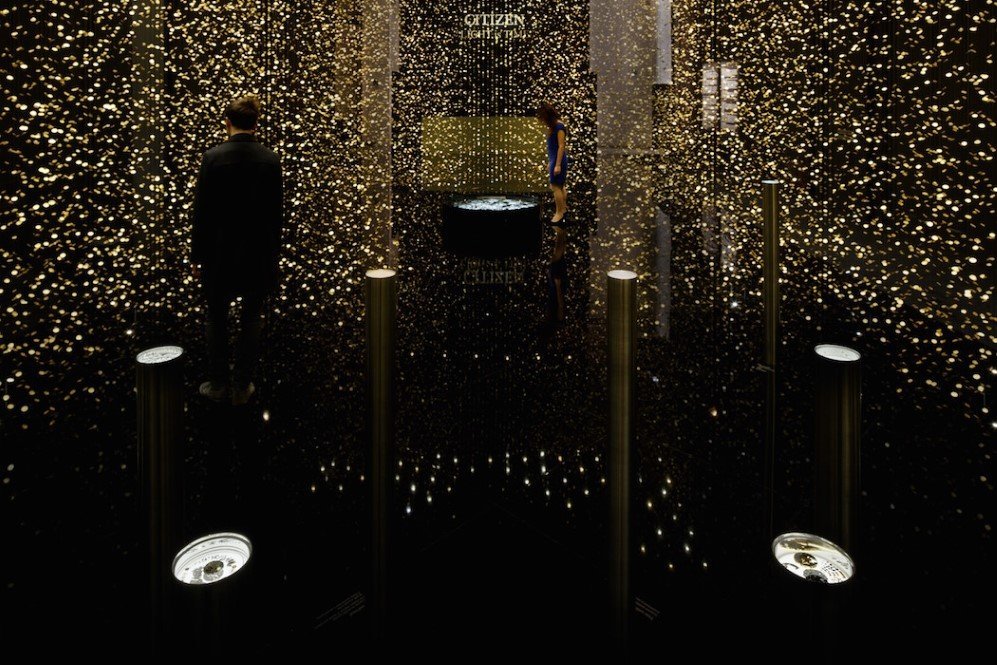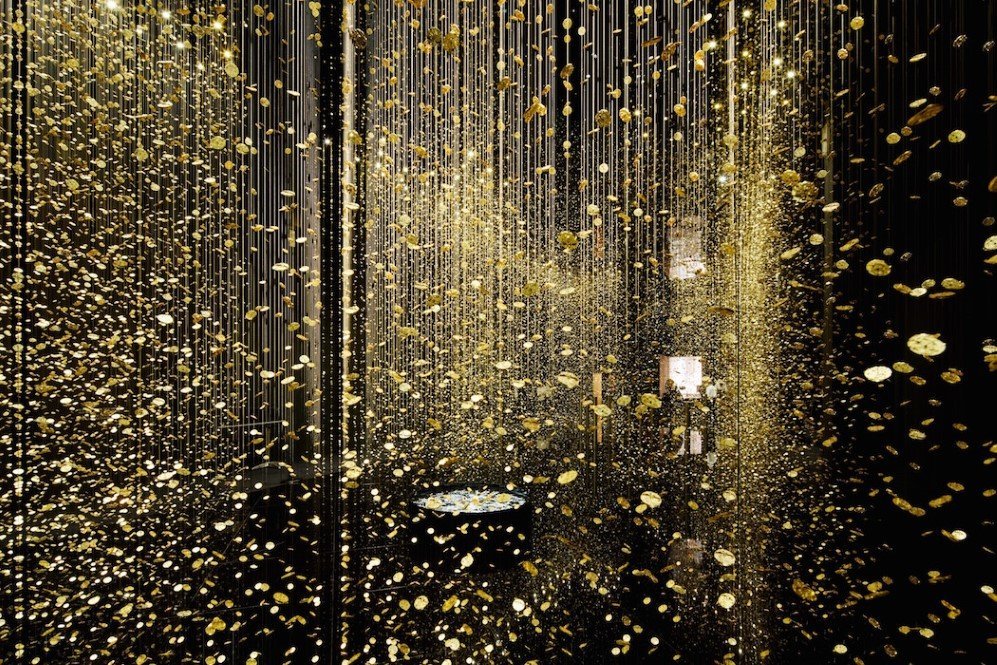 Image: © DGT Architects
Source: Citizen Japan