'Skysphere' takes inspiration from a treehouse and ends up bettering it!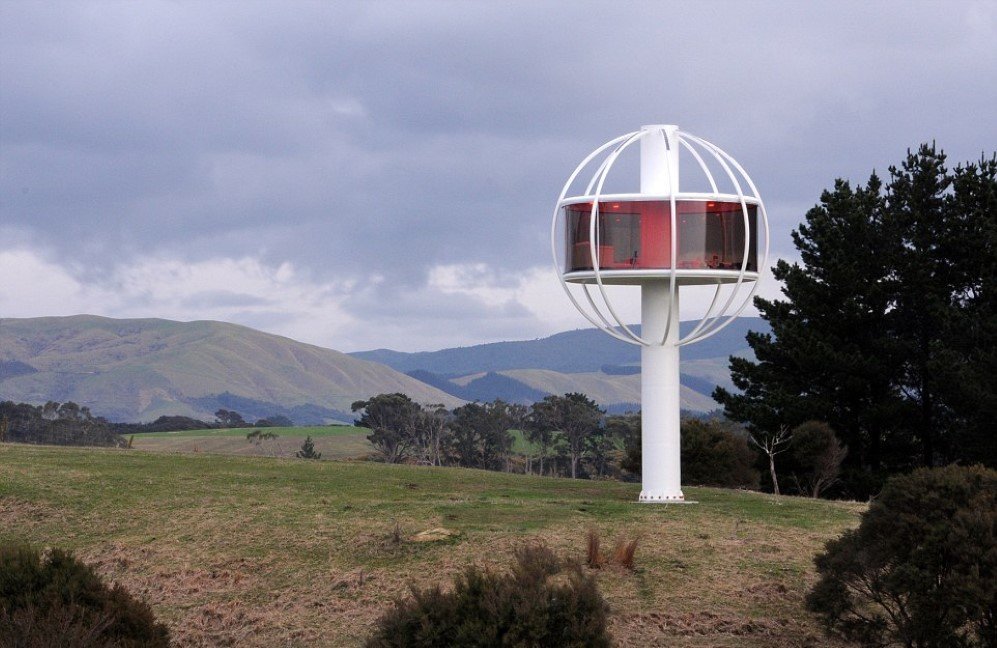 A man cave does not necessarily have to be in a dim-lit basement or den. Instead, it can be a stunning elevated structure with a 360-degree view in the middle of a lush green field. Plastic engineer and graphic designer, Jono Williams is the man behind this alternate reality of a man cave and it will leave you in complete awe.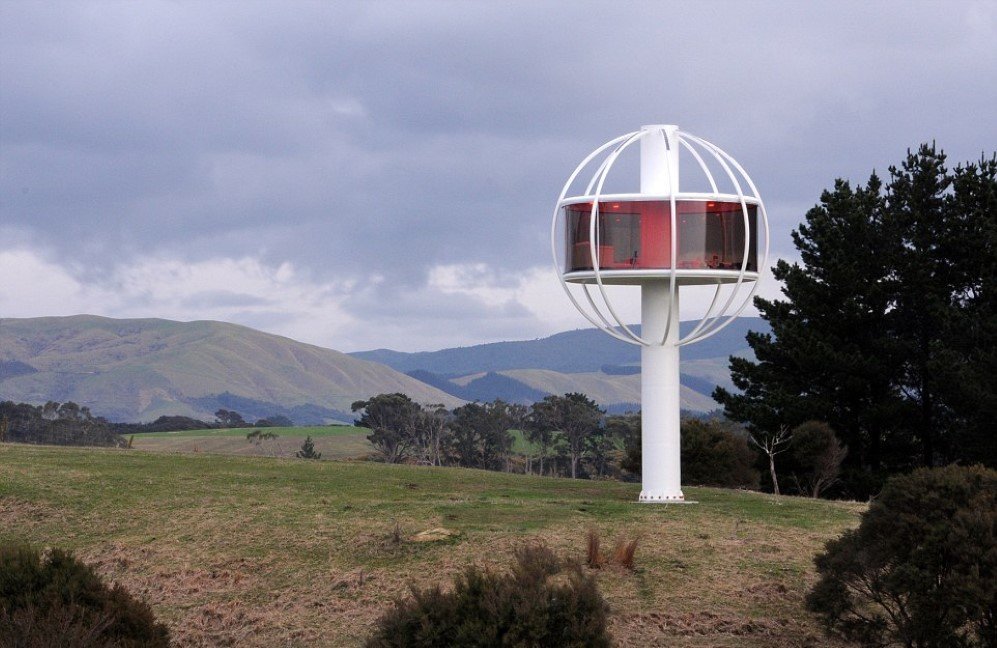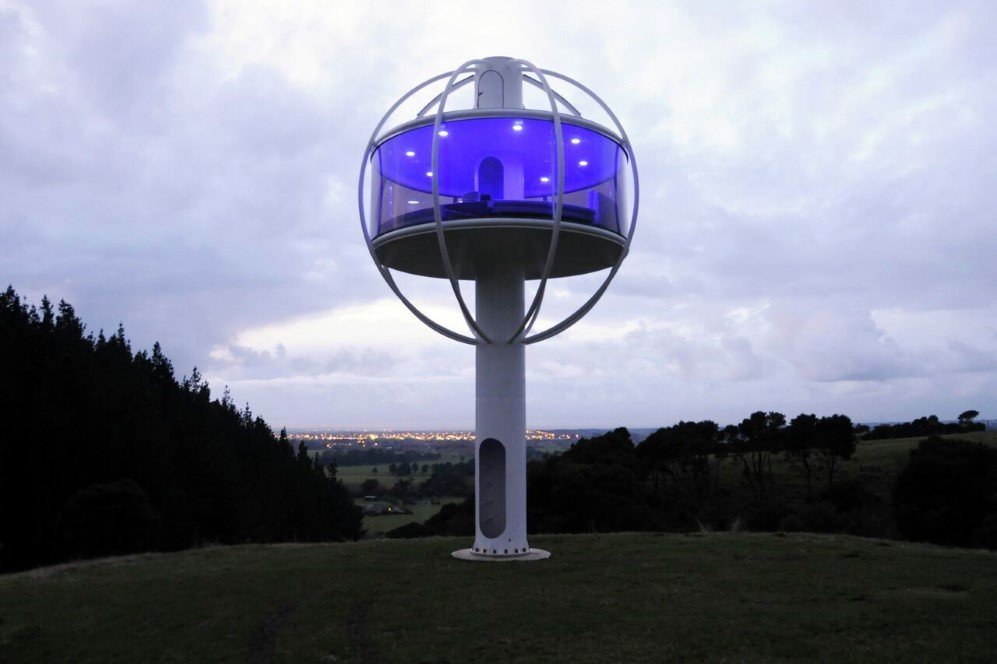 Skysphere is a solar powered home, built on the top of a 33 feet high steel tower in Linton, New Zealand. The space-age home comprises of a queen-sized bed, LED mood lighting, display screens, wireless sound system and a 360-degree view of the beautiful country side.
The structure with sleek interior might seem fragile but can withstand an earthquake of 8.5 magnitude and winds of 125 mph speed easily. However, do not undermine its portability on the basis of its strength as Williams has designed the Skysphere in a way that it can effortlessly be detached from its roots.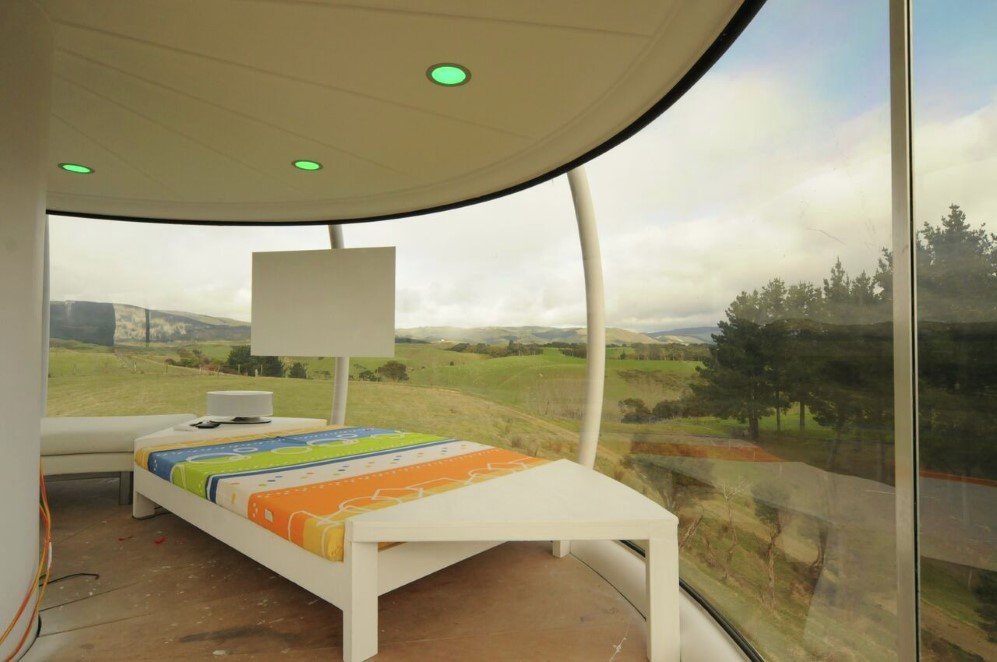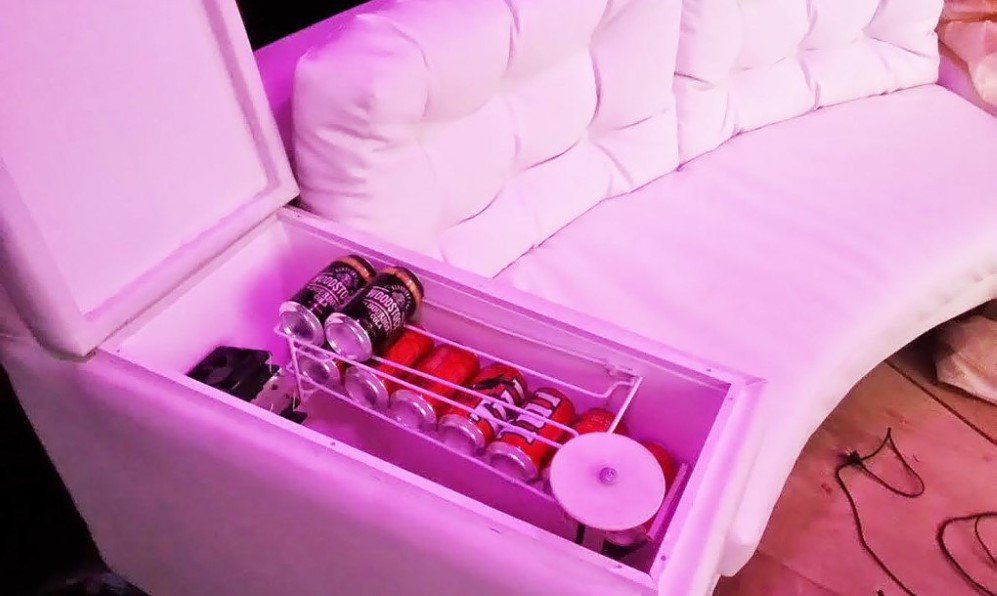 The designer has built the edifice with an eco-friendly approach and has also infused smart technology to give it a modern edge. The lighting, among other features of the house, is controlled through a smartphone application while the whole structure is powered through solar panels instead of grid electricity. Moreover, the futuristic home is completely secure even in the middle of a forest as the column only opens up through the scan of the owner's fingerprint.
Recommended for you (article continues below)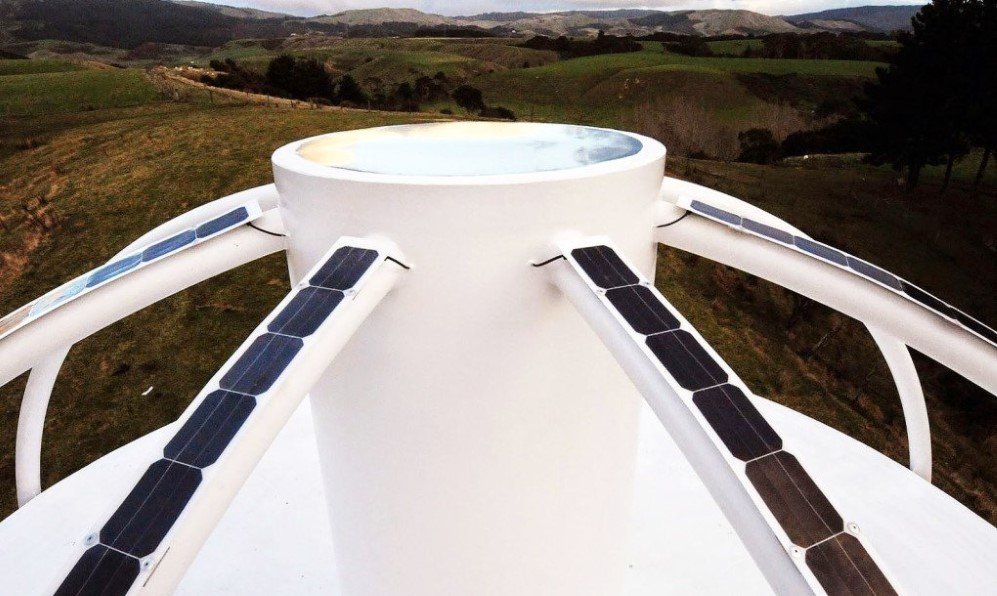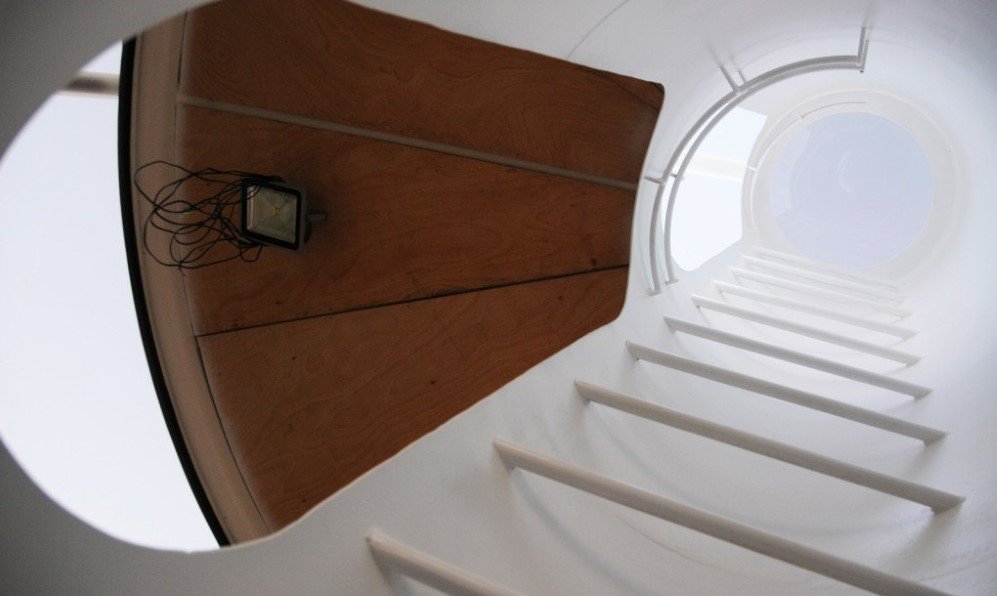 To make things more interesting, Williams has also installed a built-in refrigerated beer dispenser hence making the structure a man cave in the truest of the spirits.
The amazing Skysphere was based on a random idea that Williams conceived during a hangout with his friends and he materialized the idea into a reality after an overall investment of 3000 hours and 50,000 dollars.
The design is a huge hit as it is amongst the people who wish to own a holiday home however, Williams plans to build an updated version of the Skysphere with properly installed plumbing for a toilet and a shower before taking commercial orders.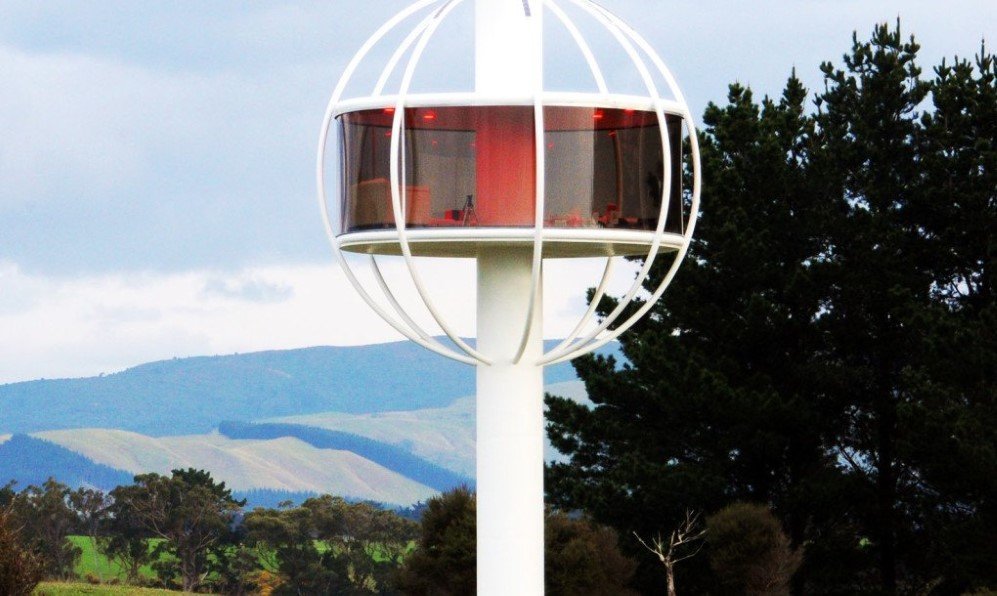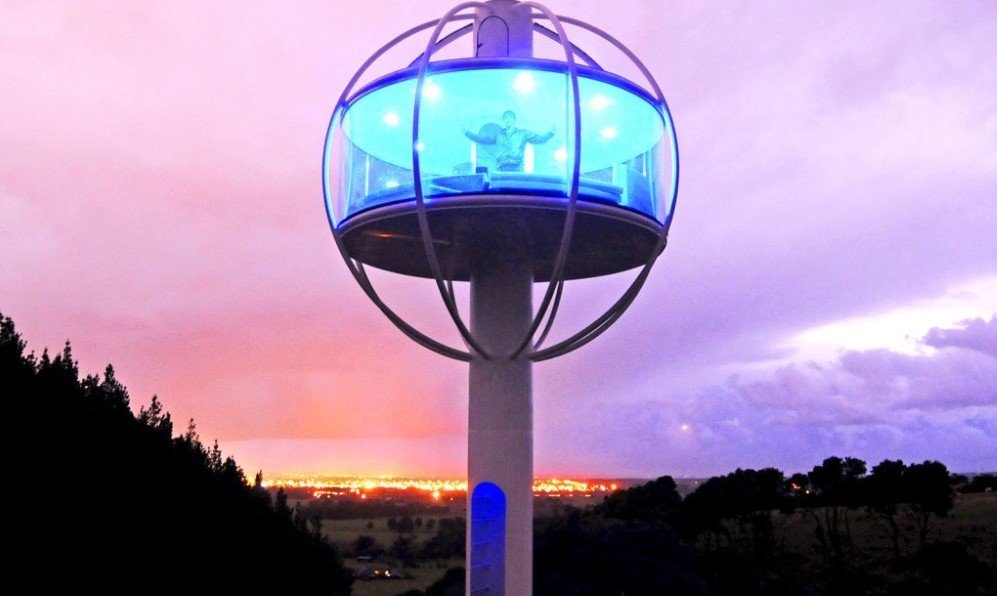 All Images: © Jono Williams
h/t: Inhabitat