Go off-grid without scarificing the comfort of home with Outside Van's luxury camper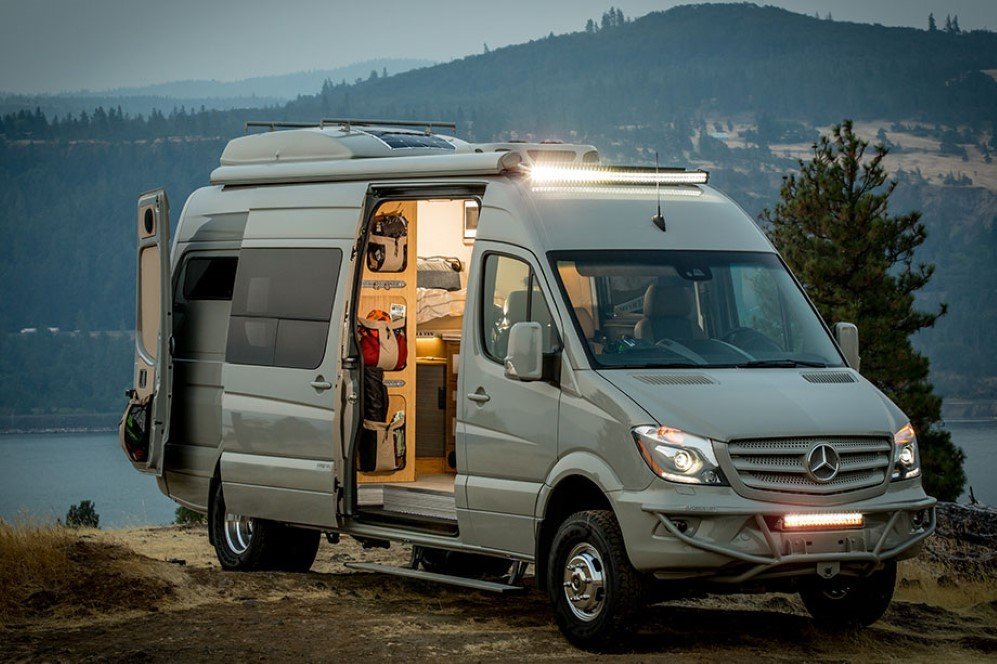 This piece is for all the campers who want to experience wilderness while enjoying the comfort of home!
Outside Van is quite famous for designing luxurious one-of-a-kind camper vans. Recently, there was a new addition to their long list of camper vans. This little number is the 4×4 Mercedes-Benz 170 3500 Sprinter, which is also called "The Power Station". The name is quite fitting for several reasons. If you're interested, then keep on reading to find out why!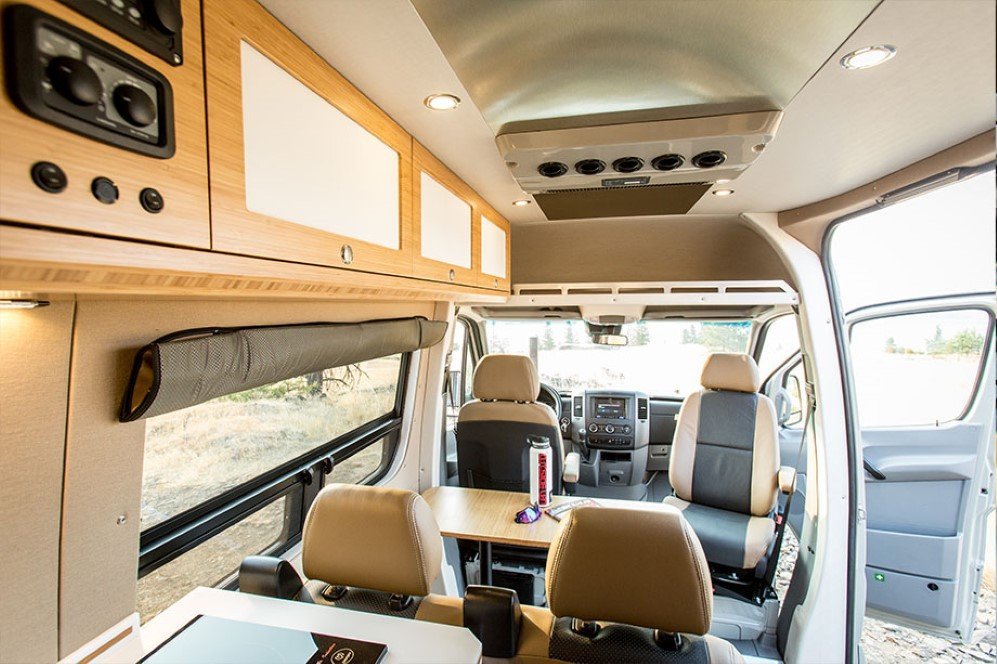 The Power Station is ready to take you on camping and bike trips with its gear garage designed to hold bikes beneath the bed and charge electric bikes to full capacity with three pre-installed long life AGM batteries coupled with a 2800-watt inverter. Furthermore, the batteries also provide enough energy to power the rooftop air conditioner, which can run for 8 hours while you are away from the leisure of technology and other utility services. If that sounds impressive then get ready to be blown away because the Power Station even contains a Vitamix blender for making smoothies. Talk about fancy!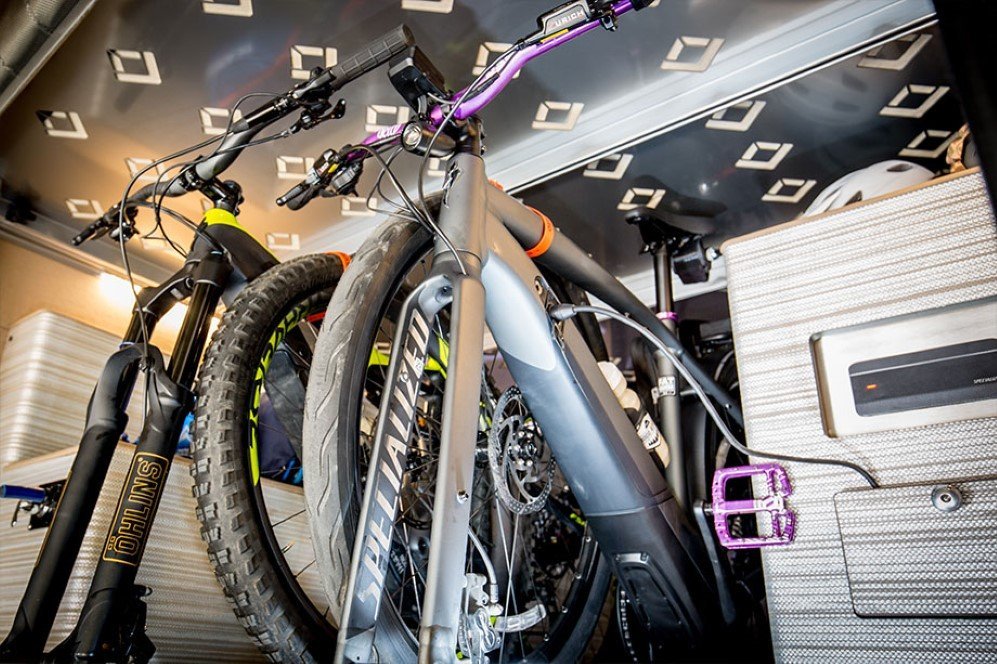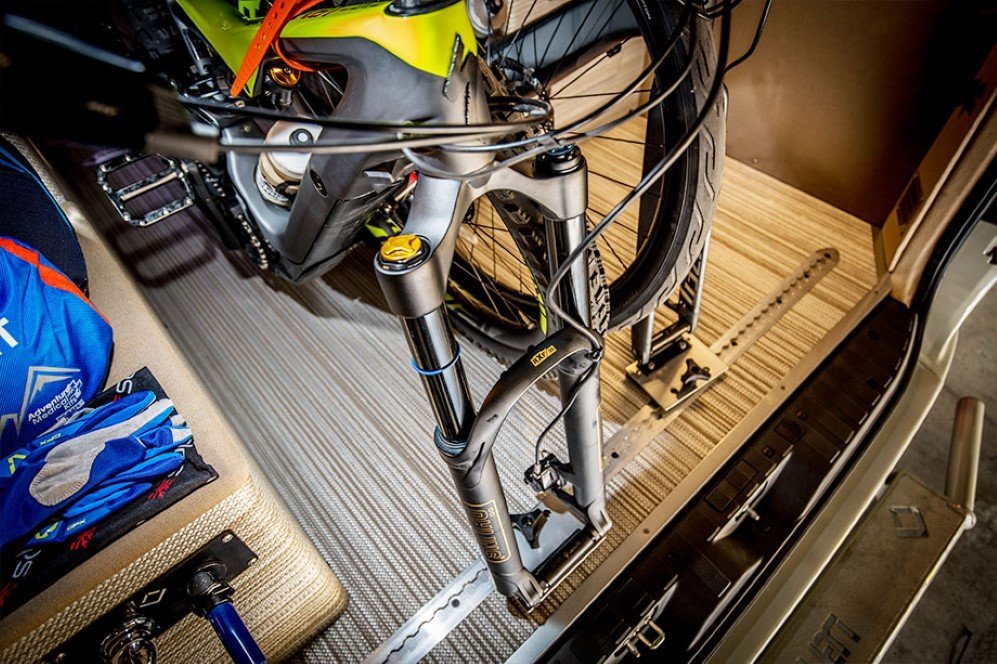 You will be glad to know that among all the leisure it provides, the Outside Van still did not forgo any basic issues that most vans face, one of them being breathability. To cater to this problem, they made a ceiling lined with Majilite Nytek Vinyl. This porous material transfers accumulated vapors through numerous micro-pores. The bed also contains an Outside Van logo, which is laser cut. This also provides comfort in breathing.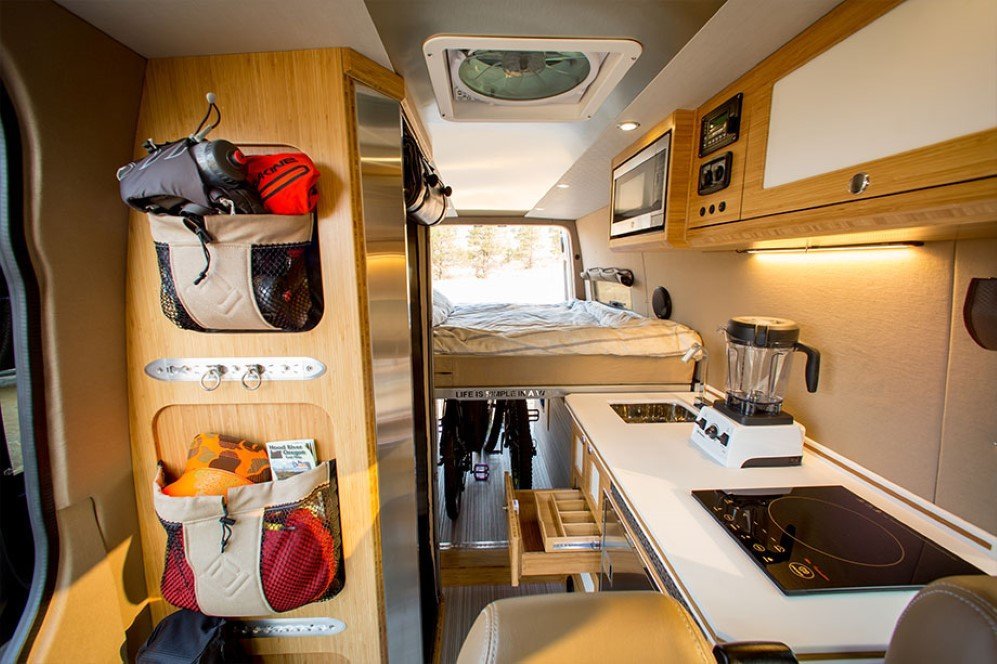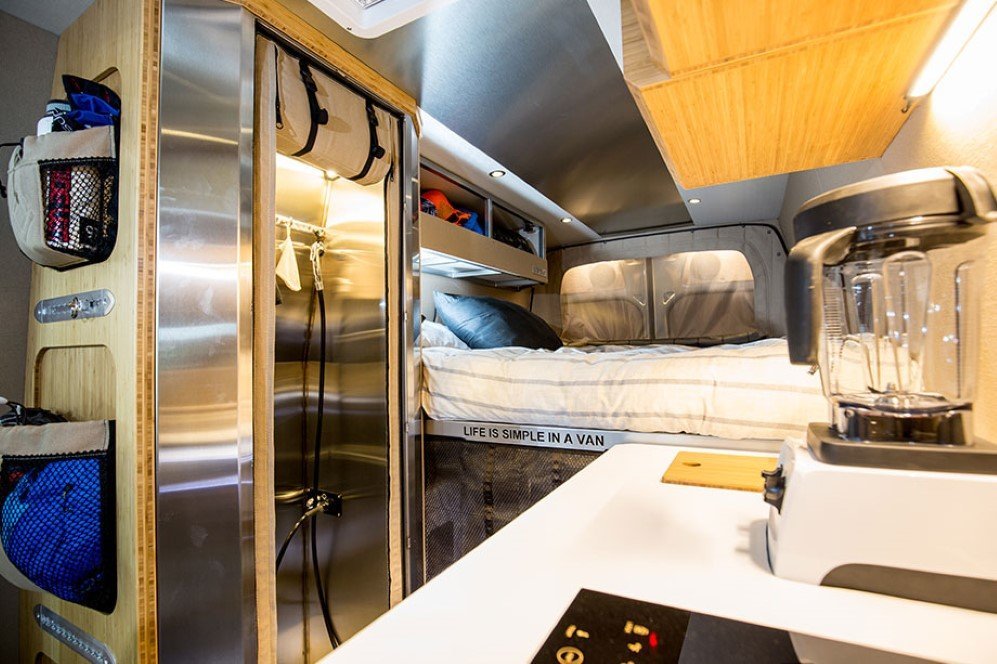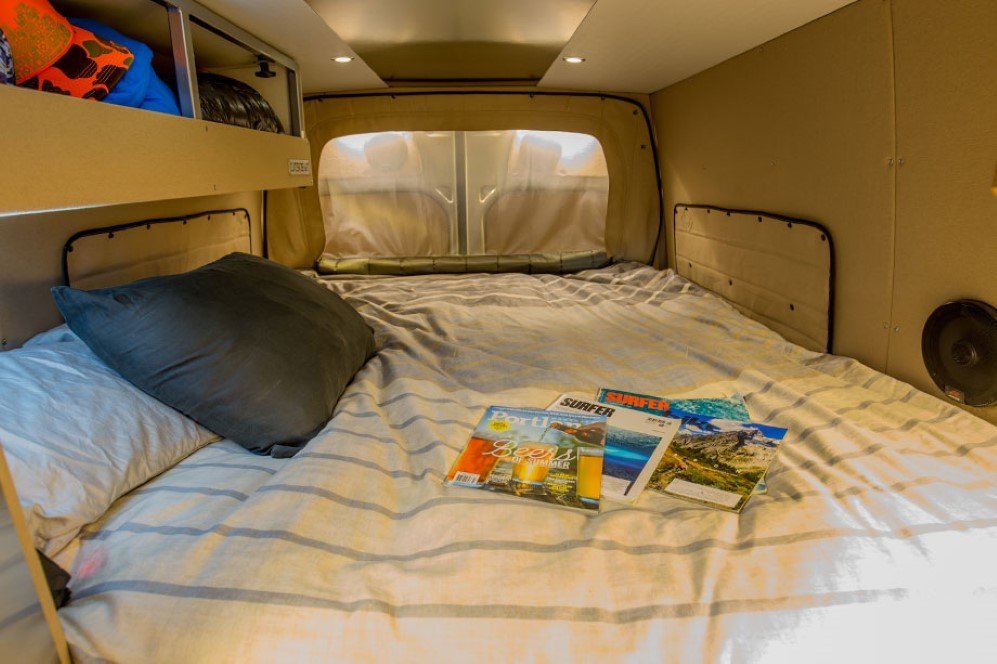 Recommended for you (article continues below)
To provide the full home-cooking experience, the kitchen is well equipped with Avonite counters, cabinets made out of bamboo, a microwave, an induction stove, sink, a stainless steel refrigerator as well as a coffee table for eating. Furthermore, your clothes and other goods can be safely stacked in the other bamboo cabinets. The van also has LED lights rooted to its interior so you don't even need to worry about electricity while you're facing the darkest nights! Lastly, to ensure extra comfort during the trip, they made all seats out of leather.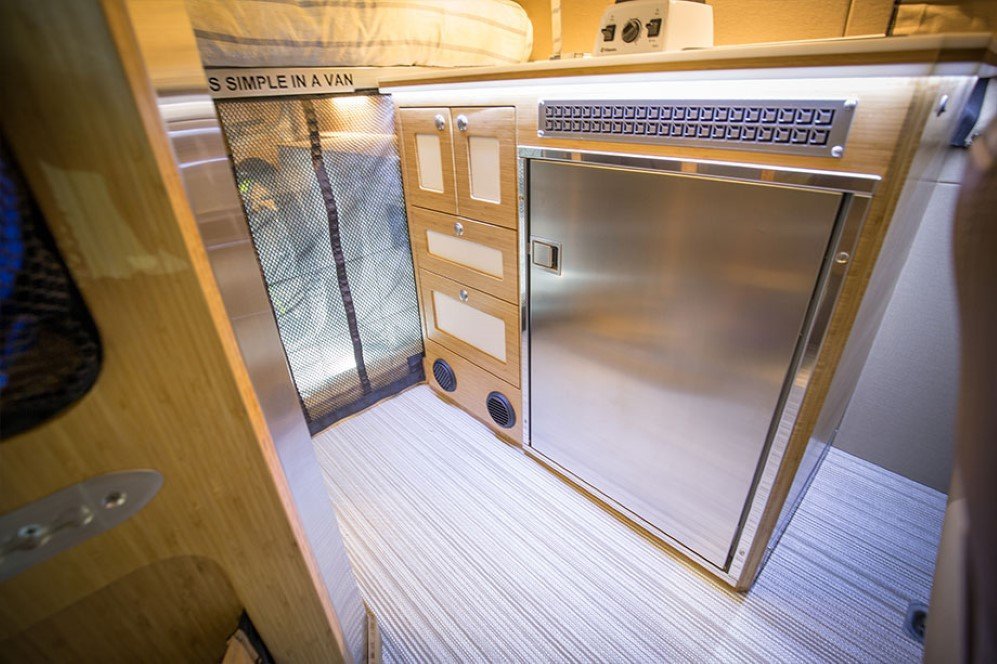 The Power Station also has one extra surprise in the box and that is having its own stainless steel shower along with a 40 Gallon Freshwater tank! Many vans choose not to add showers to save up space, but this one contains a full-sized shower enclosed within bamboo walls while ensuring maximum space to do other activities.
With its solar panels and awning system, the van does not come cheap and stands at a whopping $240,000. However, it certainly seems worth its price!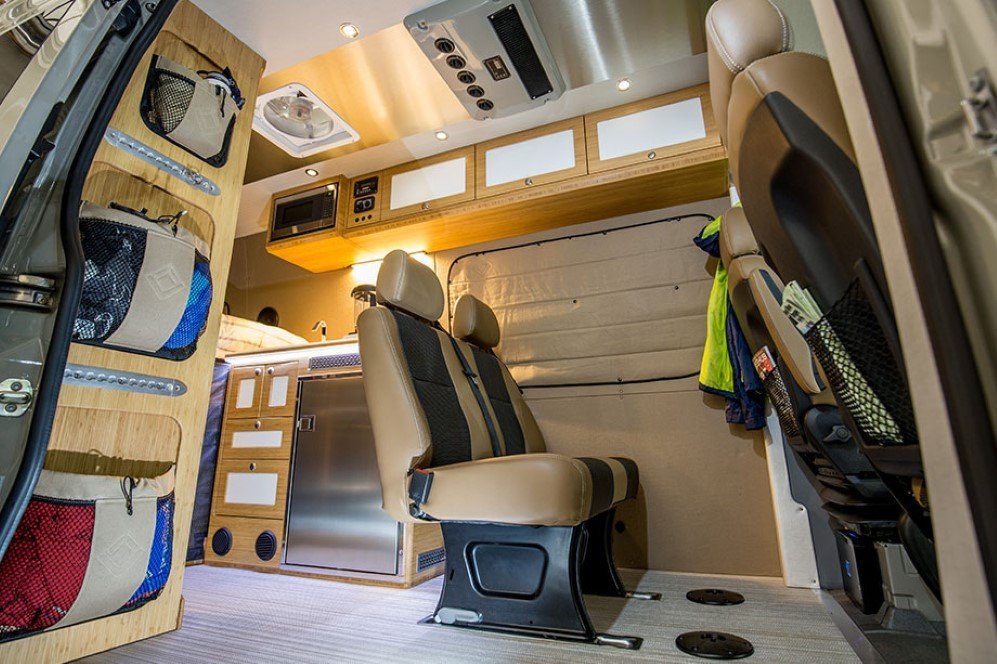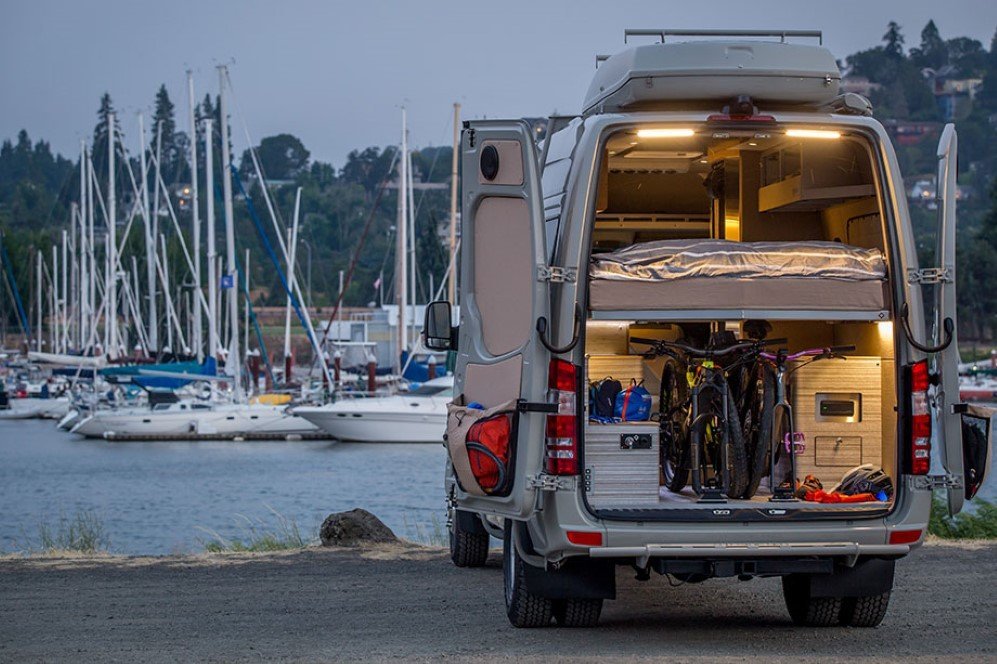 Images: Outside Van
h/t: Curbed