This artificial park built of recycled materials looks whimsically natural at first glance
Shanghai does come up frequently in the list of top polluted areas however, some innovative environment friendly initiatives are keeping the city away from turning into a catastrophic disaster. One such initiative has been taken by AIM Architecture and URBAN MATTERS in the form of a whimsical park in the midst of the boutique and eatery filled Anfu Road. The park is completely made up of recyclable products that the public often discards as trash. The aptly named park, Urban Bloom, is made up of recycled timber pallets as its basic building block. One side of the park is kept undulated in order to give perception of hilly topography while the plastic spheres are arranged on the poles to form tree sculptures.
The park is completely made up of artificial elements (expect for the potted plants) but what can be a bigger reminder to go environment friendly than this since we will be left with only plastics and artificial trees if we continue to be so careless with the nature. The designers have quite explicitly conveyed their message to the public by designing this inventive public space. Check out this whimsical park of Shanghai for yourself in the pictures below!
Recommended for you (article continues below)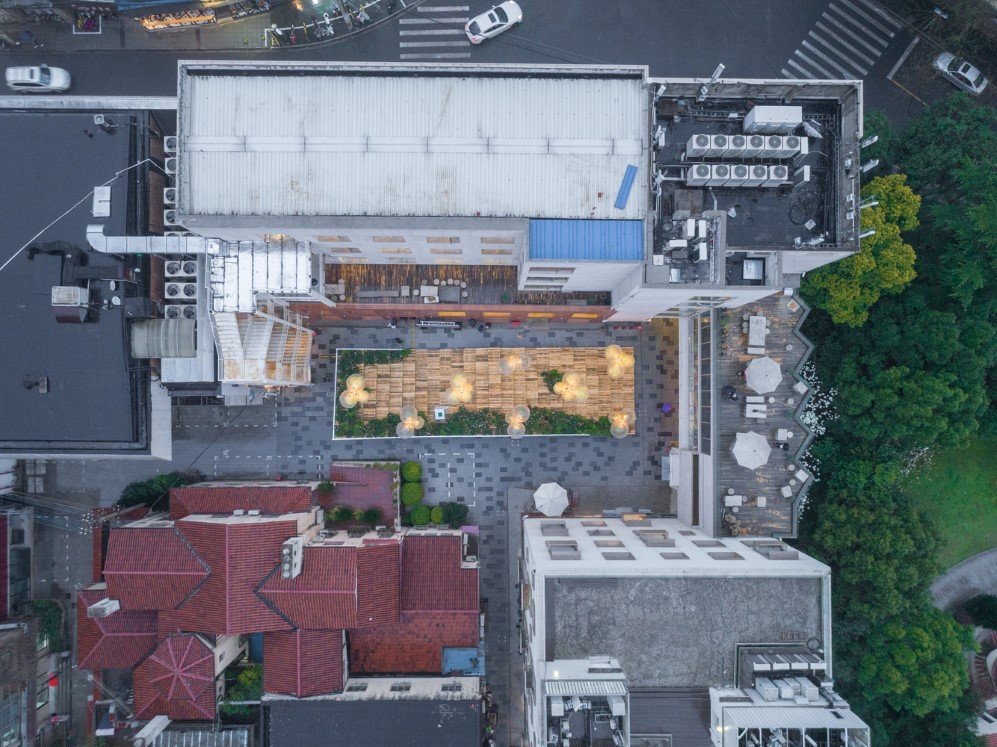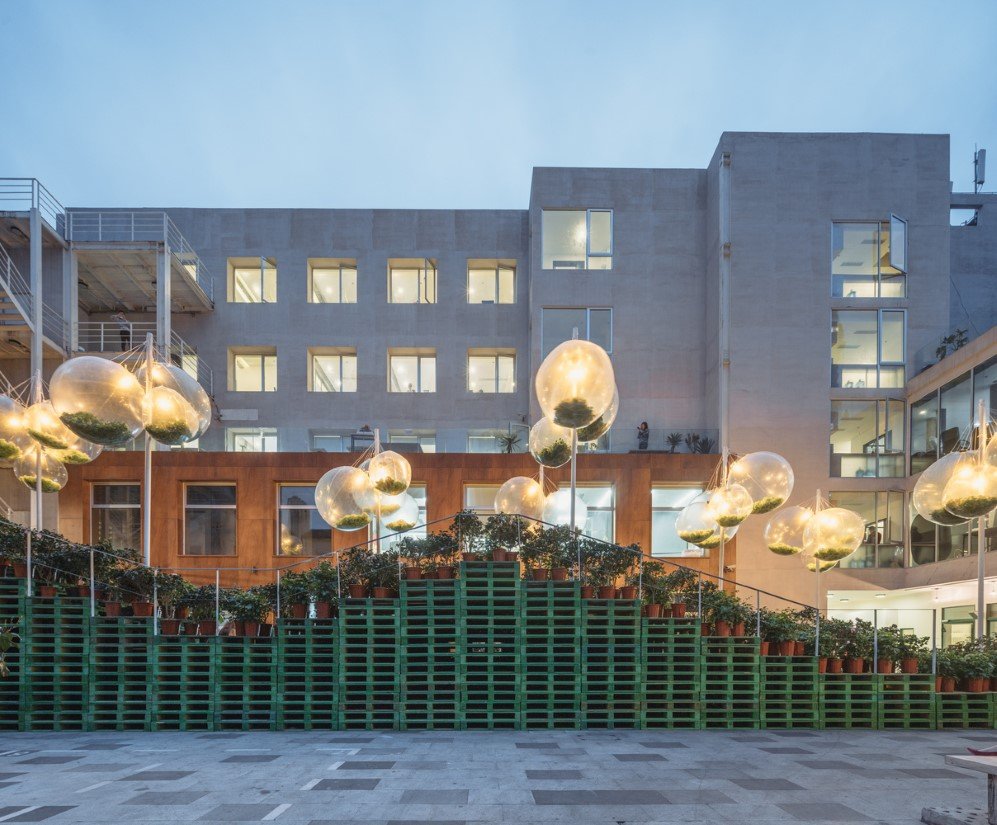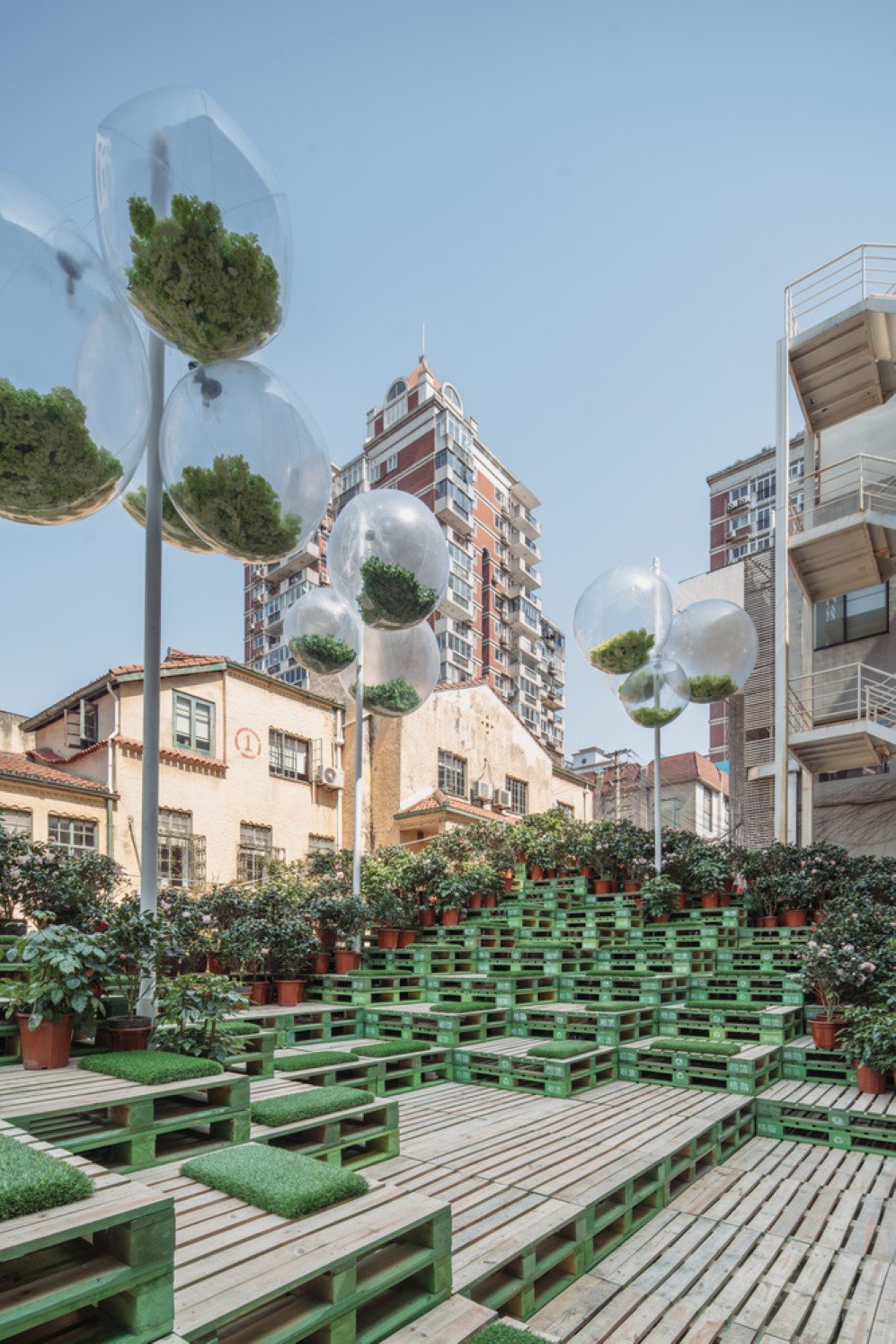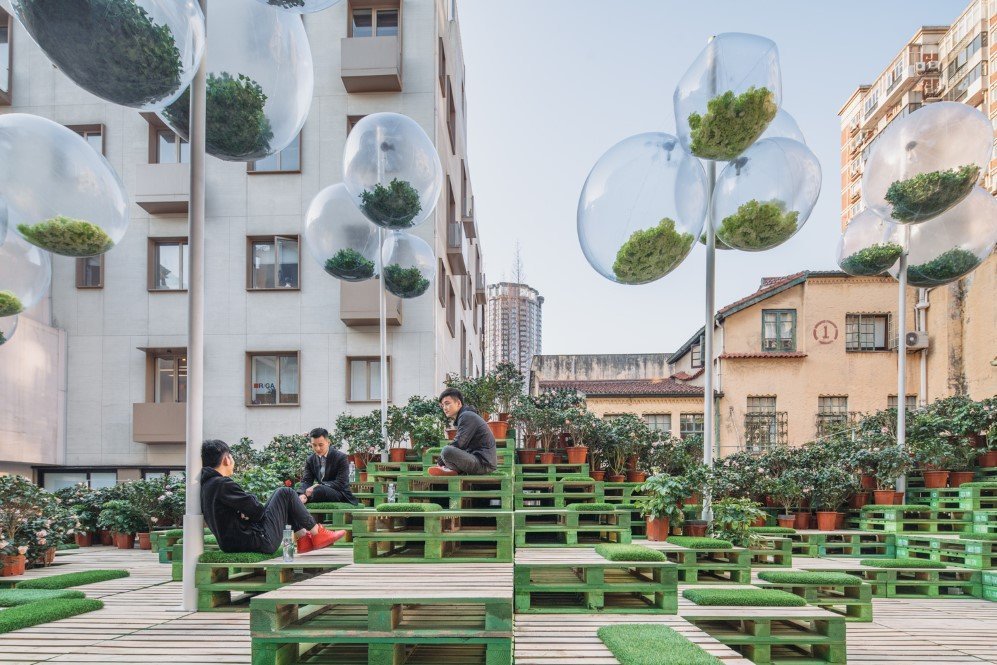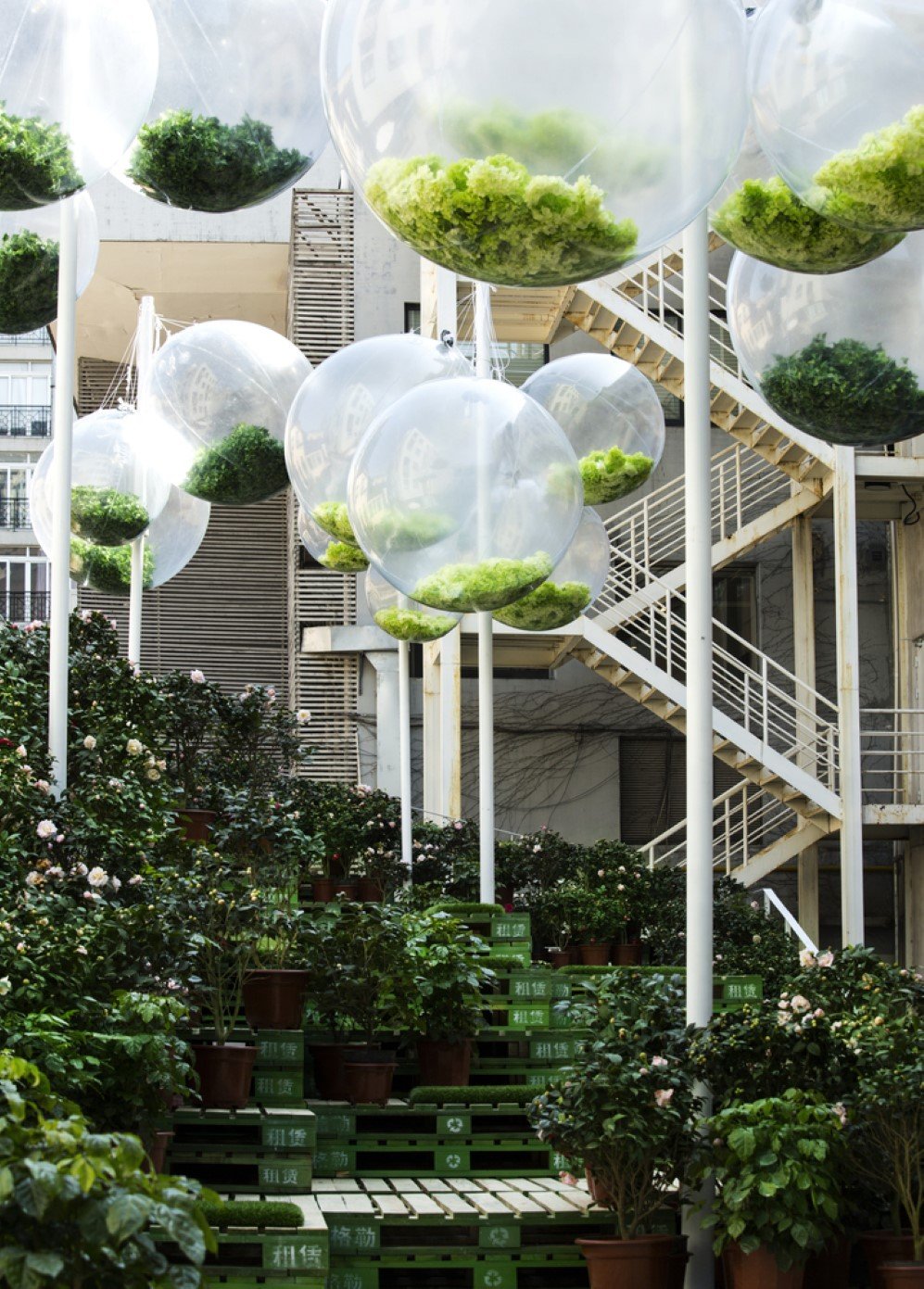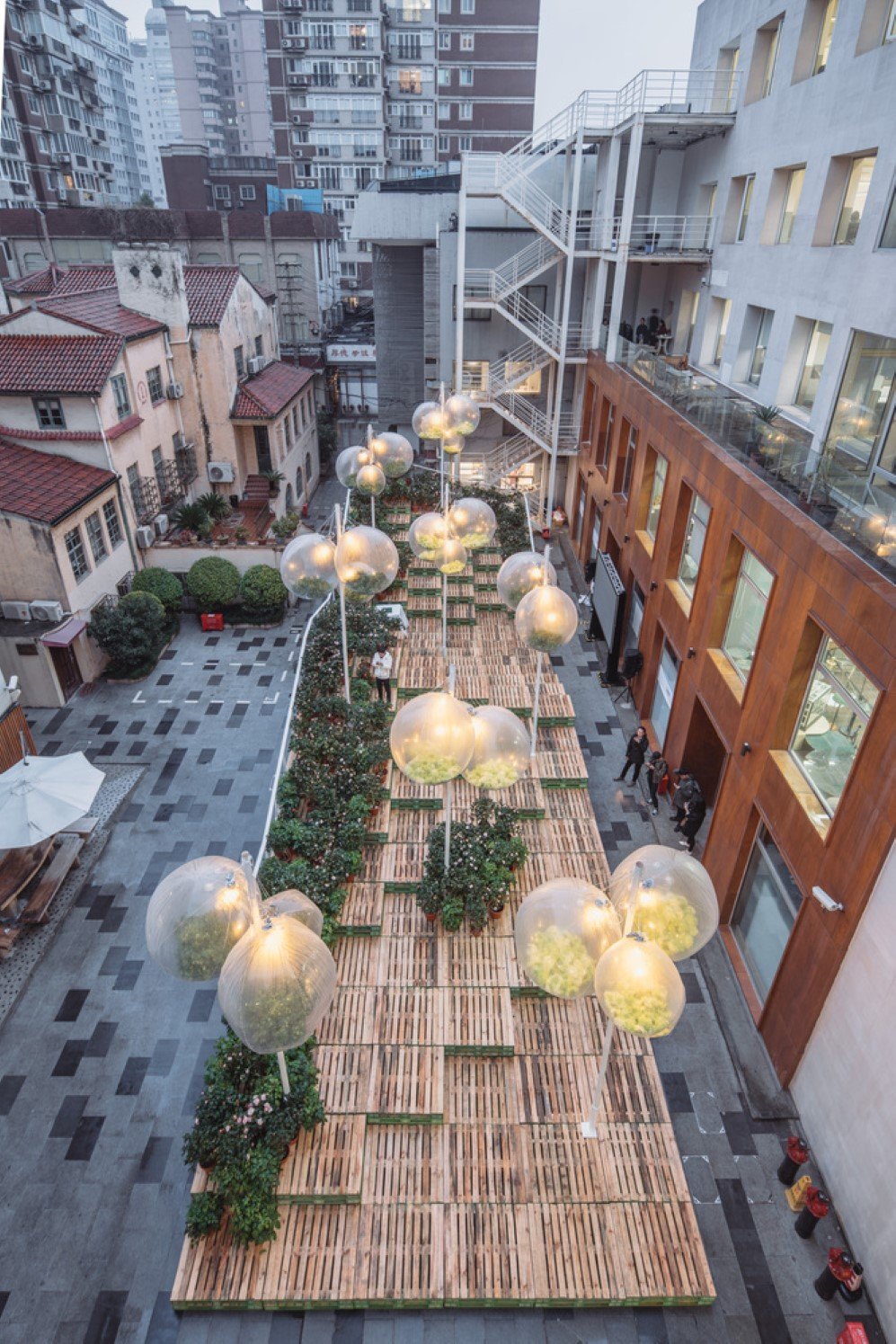 Images © URBAN MATTERS
h/t: Inhabitat