Zanco launches the world's smallest phone with a battery that will last a full week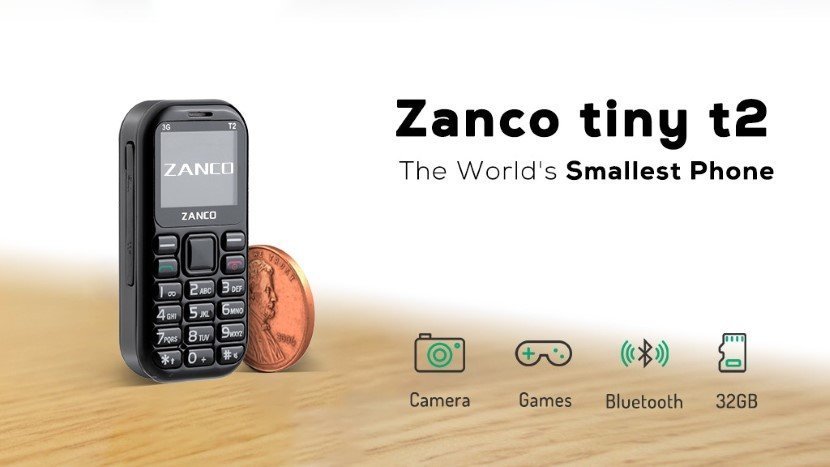 Zanco - Zini Mobiles
As part of a Kickstarter campaign, a UK based company, Zanco, revealed the Tiny t2 mobile phone, that claims to be the "world's smallest phone" which was completely funded in less than a day. It is a tiny phone that can easily fit anyplace, it is very lightweight and is perfectly able to fulfil your necessary everyday tasks. Zanco revealed the Tiny T1 in 2017 which is available for purchase on Amazon for $50, making this the first miniature phone by this company.
Even though the Tiny t2 is small, it packs a punch and is a technological marvel. Its specifications include a 3G radio, a 0.3MP camera, Bluetooth, a slot for an SD card, a jack for your headphones, and a 1 Inch TFT screen which is a whole lot for such a small device. The length of the phone is about 2.4 inches and the width is 1.18 inches and it weighs only 31 g which is around the size of a larger Keyfob.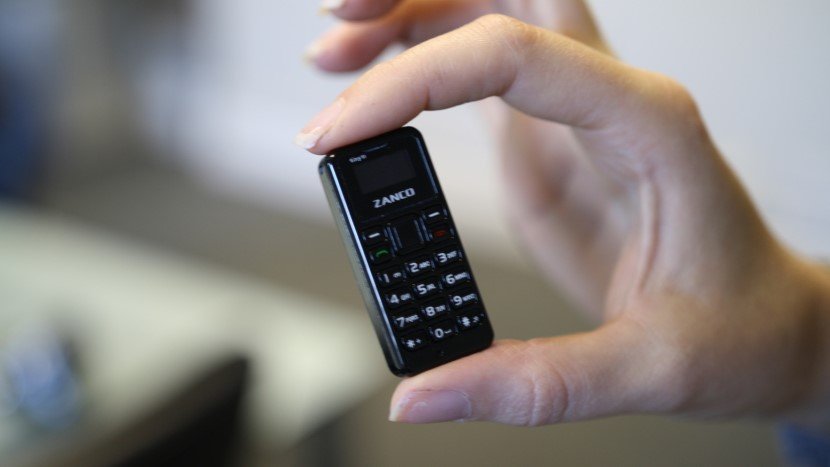 A charged battery on the Tiny t2 claims to last a complete week which is very impressive. But this product isn't without its flaws – it lacks an LTE network, and because it is a tiny device, people with pudgy fingers might find it more difficult operating this device.
This phone isn't meant to be your only phone. The company actually markets it as a second phone that maybe used during a workout session since it comes with a radio and has software supporting MP3 instead of being weighed down by a large smartphone. The only way this product could succeed was if it were presented in this way since people are very attached to their smartphones these day.
Recommended for you (article continues below)
But the only issue with such an argument is that previous technology supplementing a smartphone hasn't had much success over the years and this might still be the case.
Zanco has made this device with cellular network making it much more functional.
Smartphones are very popular, weigh a lot and more than camera making its usage a little more complicated. They are costly and difficult in circumstances where you would prefer a light-weight phone. A great quality phone that is more convenient to carry around with necessary features is a good option to have.
You can get the Tiny t2 on Kickstarter where it is giving exclusive price incentives for early birds.
All Images: Zanco – Zini Mobiles via Kickstarter
h/t: Digital trends