You can text and make calls with world's smallest Zanco Tiny T1 phone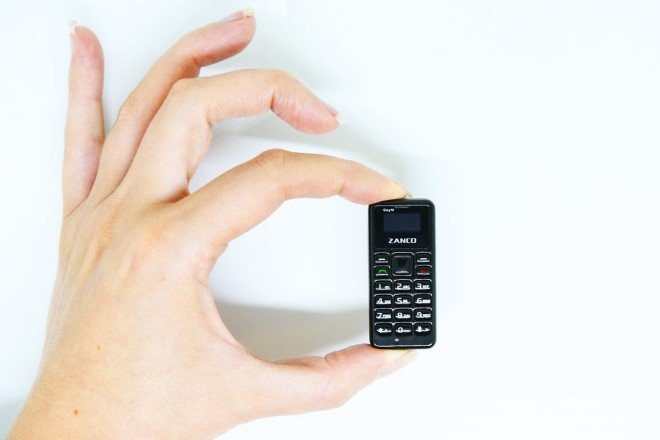 While all tech giants are competing to create the biggest, brightest mobile phone screens, a UK phone company named Zanco has taken the leap of faith by creating Zanco tiny t1!
As the name suggests, Zanco tiny t1 is the smallest mobile phone out there measuring just 46.7 x 21 x 12 mm (1.8 x 0.8 x 0.47 inches) – basically smaller than your thumb in case numbers and measurements aren't your forte. It weighs 13 grams (0.46 oz) which is tantamount to two and a half nickels. Creating a small phone is a trade-off, you need to compromise on many other features for instance resolution.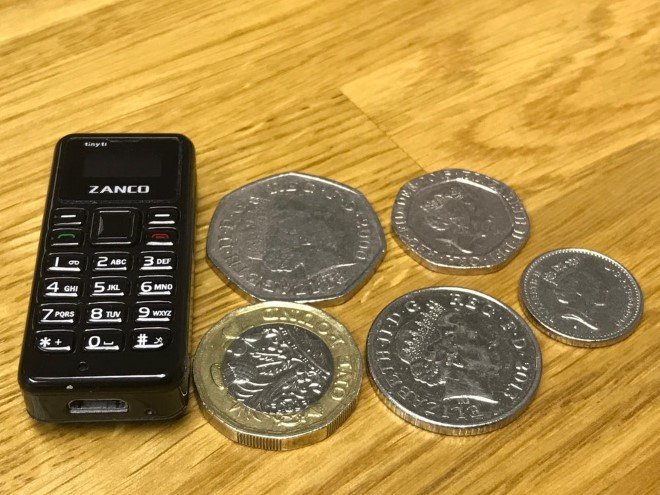 Unfortunately, Mario's toe has more pixels than the t1's half inch screen which has a resolution of 64 x 32 pixels. Moreover, this phone has the ability to store 300 contact numbers and only 50 text messages. It comes with a 200 mAh battery which charges through a micro USB, offers a talk time of 180 minutes and three days on standby – which is pretty decent.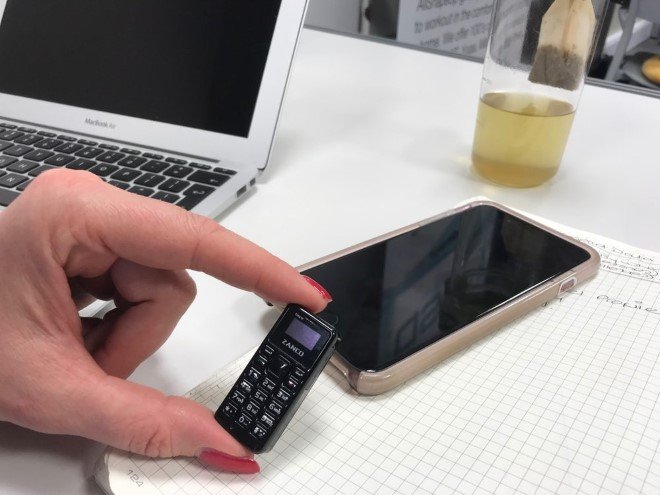 So, it wouldn't be unfair to categorize tiny t1 as a talk-and-text device. Similarly, one cannot consider this phone to be a logical replacement for smartphones with such limited features. Realizing this, Zanco explained that the tiny t1 is a good backup phone for emergencies or if one simply doesn't want to risk his/her $1000 smartphone while going to the beach.
Recommended for you (article continues below)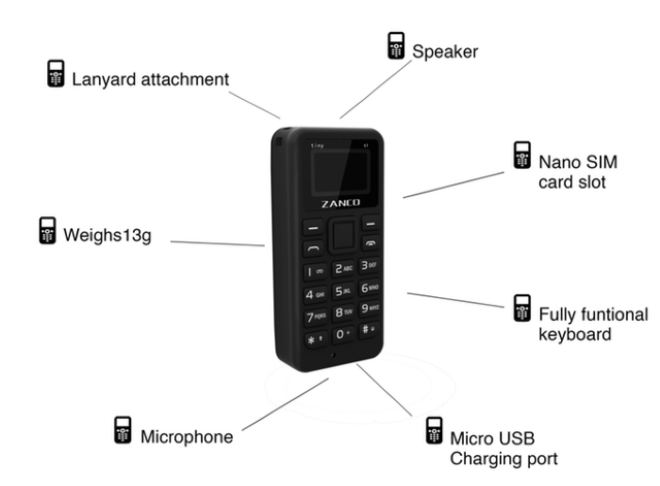 However, many are skeptical about the operating mechanism of this device. For instance, it works on ancient 2G networks which are becoming obsolete in US, Australia, Canada and many parts of Europe and Asia. In addition to this, when you talk on this phone, the microphone won't be anywhere close to your mouth which might make it hard to communicate. And to top it off, the half inch screen will certainly make texting an arduous task.
Even though the tiny t1 has nothing substantial to offer apart from its size, surprisingly it is doing really well on Kickstarter as it has raised about US $96,000 against a target of US $33,000! So, if you are interested in buying the tiny t1, we'd suggest getting it at the early bird price which is $47. Beware though, many have ranked Nokia 3310 as a better phone.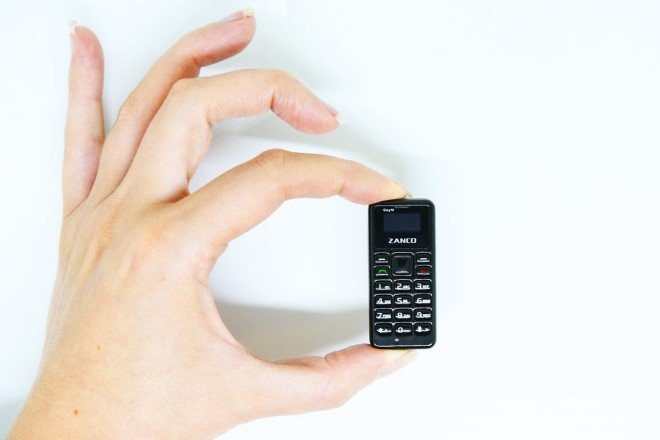 All Images: © Zanco
h/t: New Atlas