Zaha Hadid Architects is known for its mindful architectural designs that balance aesthetics with functionality with perfect ease. This time the firm was hired to upgrade the 23.6 feet high river promenade on the Elbe River in Hamburg, Germany against the upcoming winter storm surges.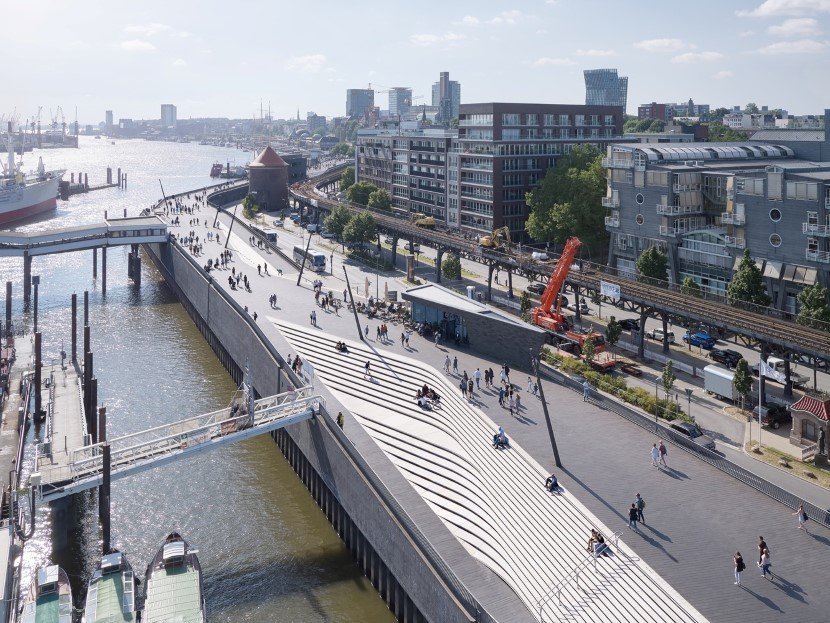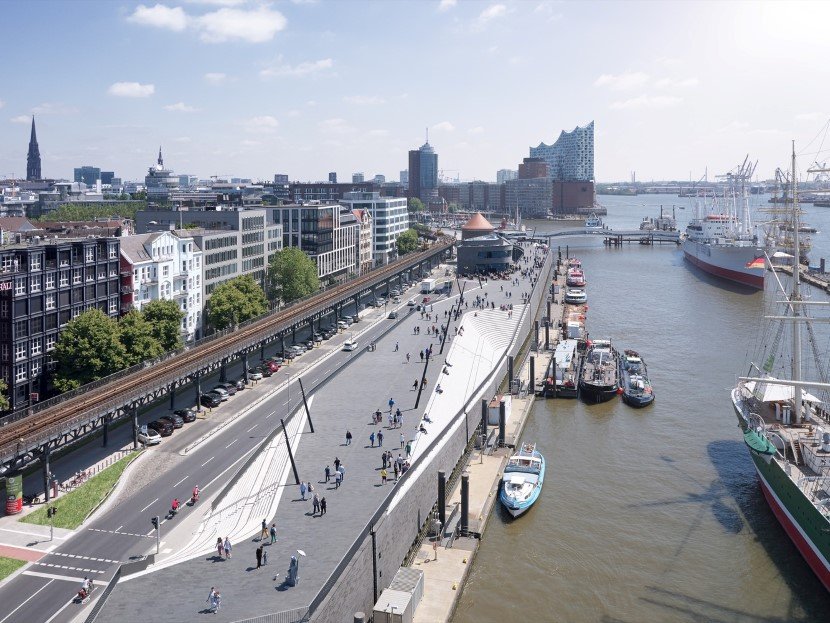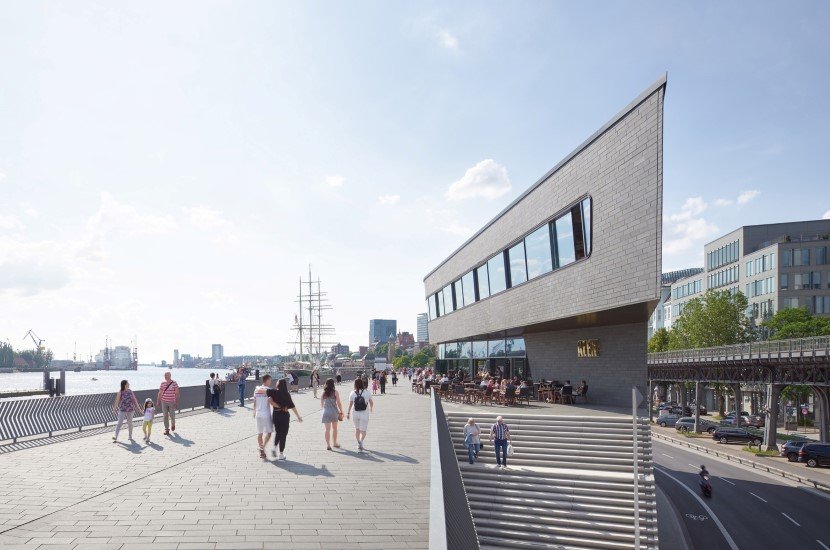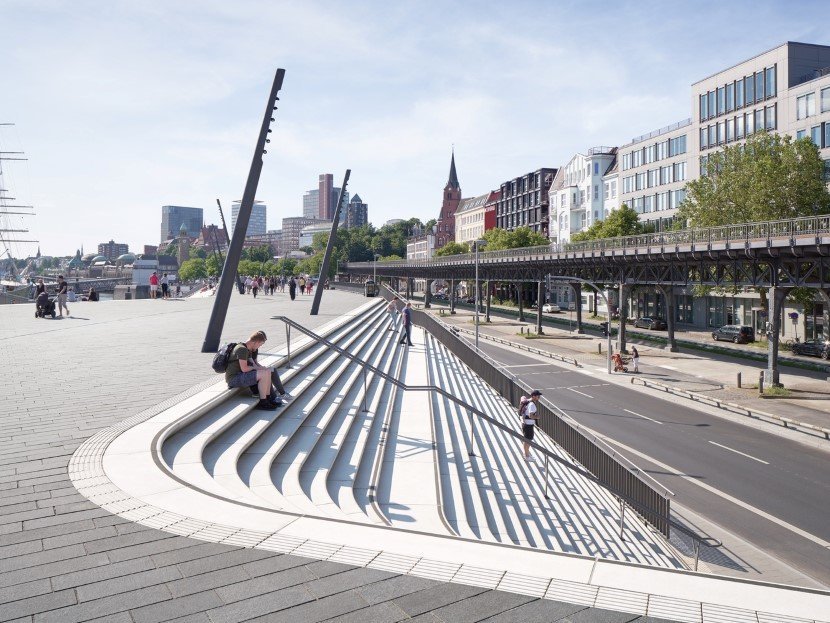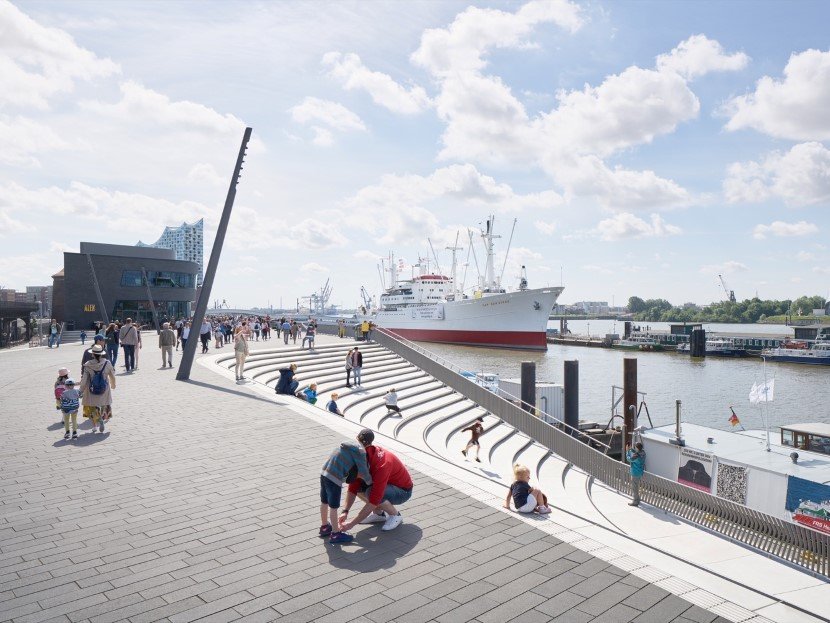 The design firm came up with a solution that was not only aesthetically beautiful and a great protection against the storms but would also serve as a vantage point for the public. The promenade was kept 28 feet above the sea level even though just an addition of 2.6 feet was required.
Recommended for you (article continues below)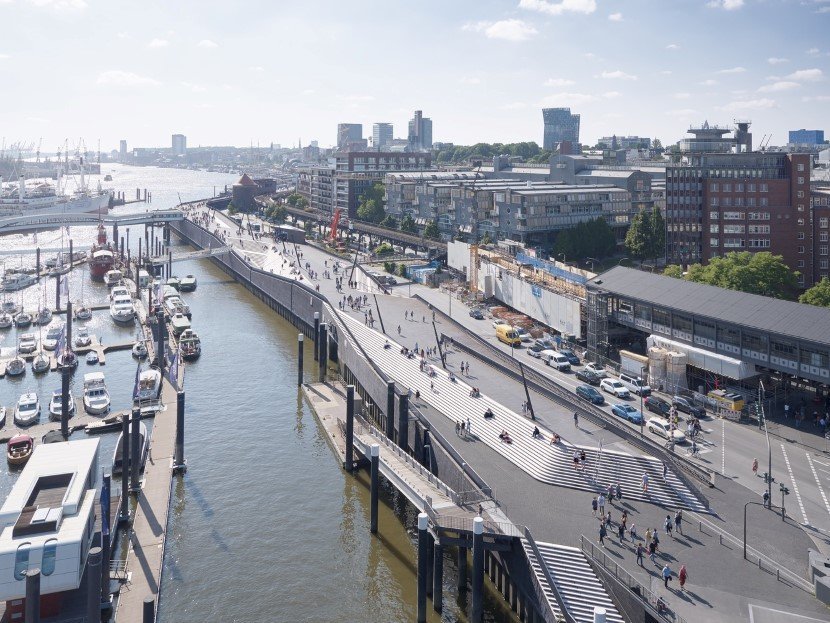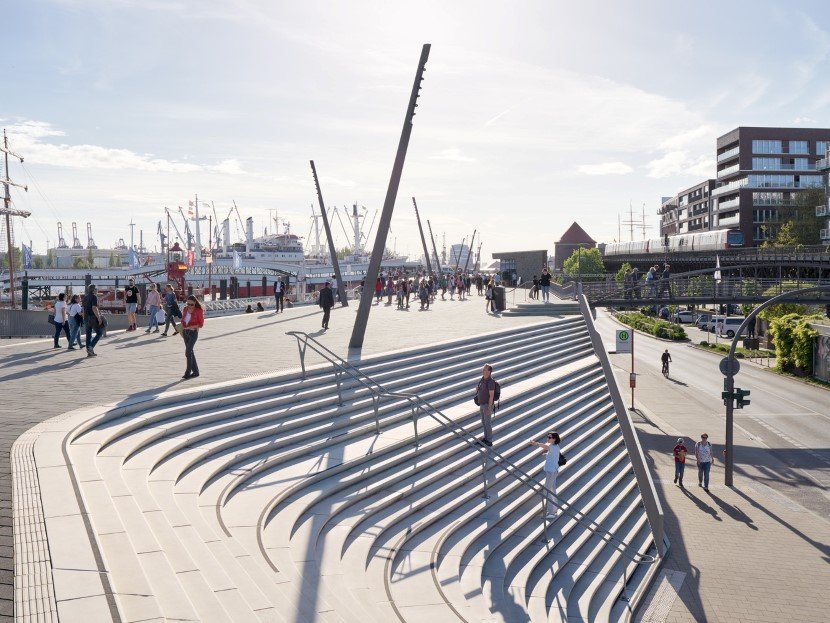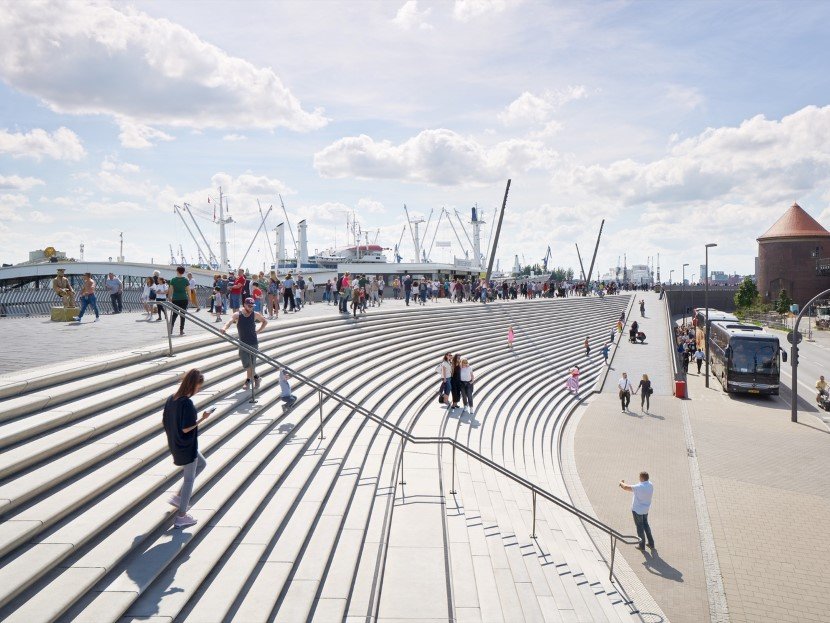 The granite promenade runs 2050 feet along the coastline and its massive height is connected to the base level on the opposite end by beautifully carved granite staircase. This makes the promenade a vantage point that is accessible to the public. The amphitheater seating environment encourages the establishment of restaurants and public picnics while the bike paths up there make things interesting for cyclists as well. Doesn't that make this promenade insanely multi-functional?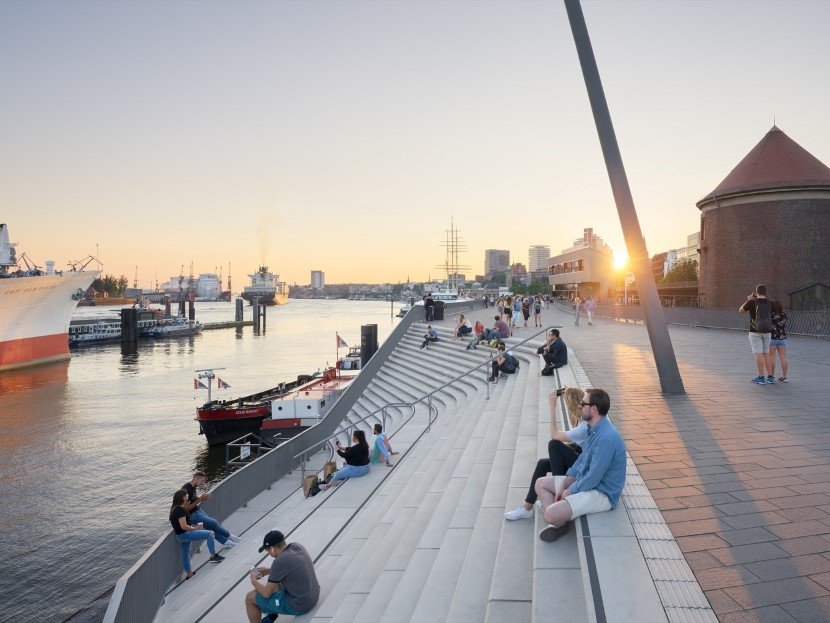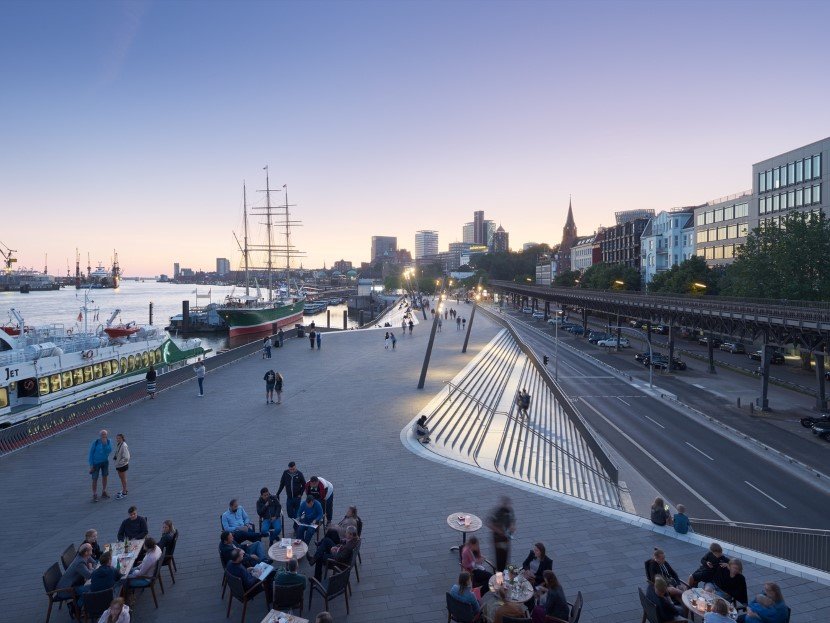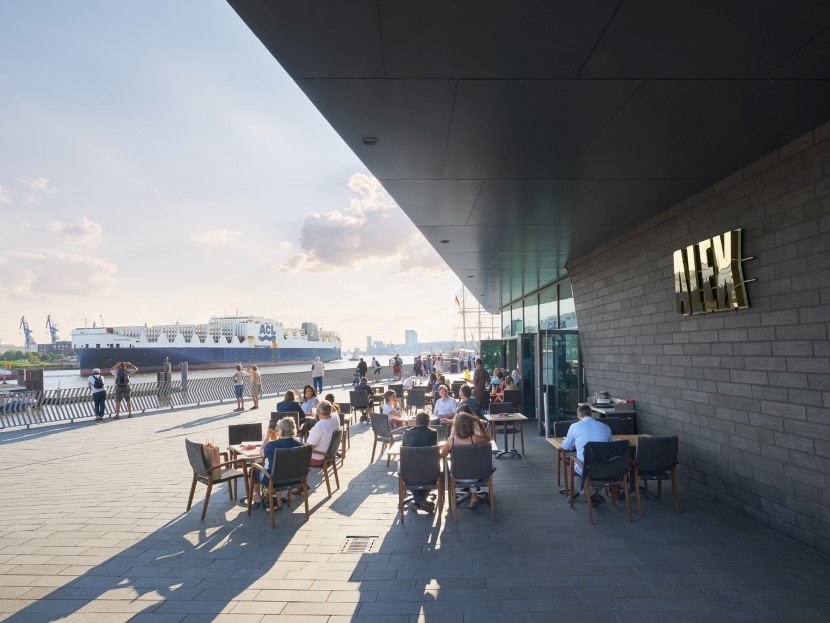 Image Credits: Piet Niemann
Architects: Zaha Hadid Architects
h/t: Curbed