You can now order your printed physical GIFs online!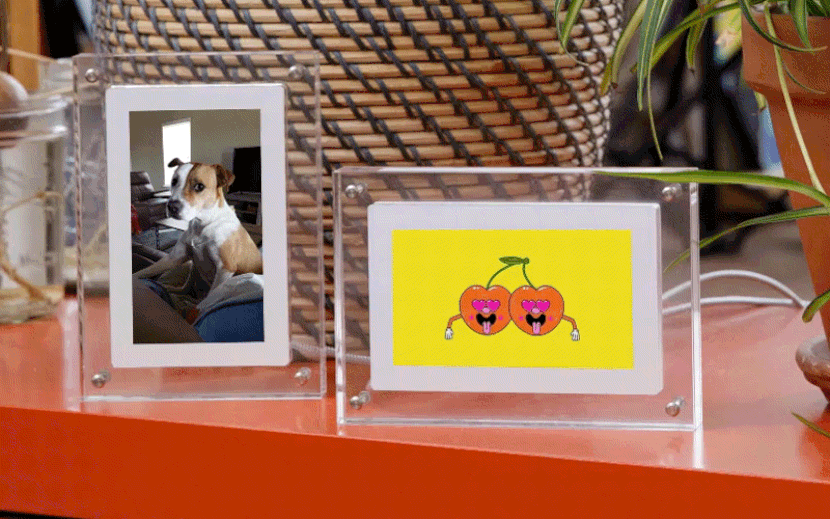 © Infinite Objects, GIPHY
Have you ever wanted to print out physical videos or GIFs as shown in Harry Potter movies? Most of us have, at one time or another, wondered about printable videos. Imagine being able to print out GIFs and then to place them up on your desk. Infinite Objects and GIPHY can make this possible. Infinite Objects is a company that prints videos and GIPHY is an online database of GIFs – the two have recently collaborated. The collaboration was announced on 30th January, 2020 and the two companies are working together to introduce printable GIFS.
View this post on Instagram
Infinite Objects and GIPHY are initially introducing limited number of physical GIFs based on different themes. These GIFs are carefully curated pieces of art. The company aims to make this an art collectible, instead of a gadget. "You are not buying a gadget; you are collecting a video," the company states on its FAQ page. This is why the GIF frames are made pretty pricey.The frames also do not feature any battery, buttons etc. The company is making limited number of GIF Frames for specific themes and some of them are already sold out! These can be ordered from the Infinite Object Website.
View this post on Instagram
"At GIPHY, we've always dreamed of bringing GIFs into the physical world so they could be shared IRL (in real life). Infinite Objects makes this dream a reality. They are making the real world more animated and we couldn't be more thankful for that," says Alex Chung, the founder of GIPHY.
View this post on Instagram
Recommended for you (article continues below)
On 30th January, Infinite Objects also announced that they are introducing their on-demand video printing services, in beta, through the IO Creator Tool. This option will allow people to get their own perfect videos printed out like a framed photographs. Infinite Objects offers two types of prints – these can be large (8.4 x 5.7 x 0.9″) and/or small (6.35 x 4.45 x 0.9″) sized. The IO creator tool allows users to edit their edits by making changes in attributes like speed, zoom, rotation, loop, and color filters etc. This will, then, cost them $79 and 59$ for large and small sized frames respectively. The beta option won't be available for long so, order yours here before they close it up.
View this post on Instagram
The idea was introduced considering videos as the most valuable form of entertainment and so, GIPHY and Infinite Objects devised this method to make them physical. "Today, video is the content we value the most – be it on Instagram, YouTube, film, or television. Yet moving images are treated differently than printed media. Video has been trapped inside our phones, laptops, and TVs – until now," said Joseph Saavedra, Founder and CEO of Infinite Objects. "Being able to forever memorialize a personal video is long overdue, so we're excited to provide the opportunity to turn a beautiful moving moment into physical form. It's perfect for all of life's occasions; birthdays, vacations, graduations, and every holiday, including Valentine's Day!"
View this post on Instagram
Images/Video: © Infinite Objects, GIPHY
h/t: Medium