Boston Dynamics dog robot 'Spot' has been employed by Norwegian Oil Company to detect gas leaks
According to the Norwegian Oil company, there will soon be aboard an extra crew member. The oil company enlisted Boston Dynamics dog robot, 'Spot', as a lookout for any dangerous leaks and to provide inspection and reading reports from areas of the ship that would be too dangerous for humans to reach. Spot is a four-legged robot that mimics the essence of a dog and is a man's best friend that is aboard a ship. The robot was made available to the public in September last year and its techs and features have caught the attention of numerous oil companies.
Boston Dynamics dog robot, 'Spot' is hardwired to detect hydrocarbon leaks, conduct inspection of various technical equipment and the proper functioning of different hardware onboard. The main task of the robot, however, will be to gather reports from areas that can prove dangerous for humans. The robot is planned to be equipped with a stereo camera, avoidance systems, and onboard sensors to detect gas leaks or any other malfunctions about the ship.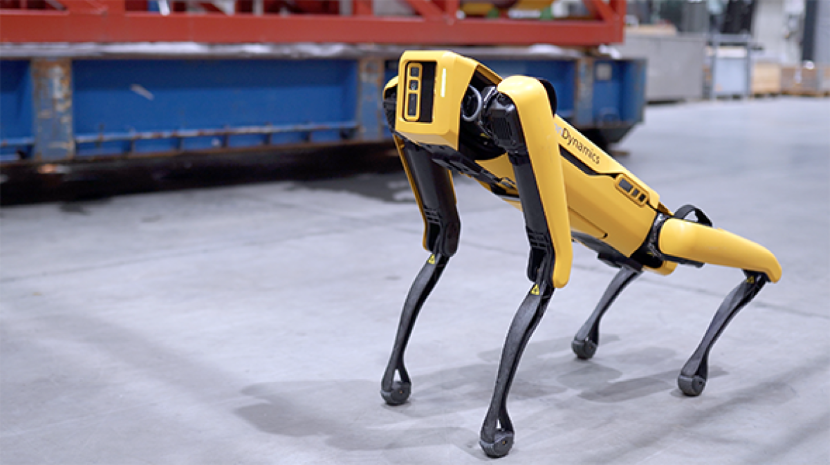 Recommended for you (article continues below)
Boston Dynamics is a Massachusetts-based robotics company that is known for its autonomous and humanoid machines. Aker BP says that the main concept and emphasis behind the project was 'digitalization' in order to make ships safer and more productive. He also revealed how the robot will be put to test on offshore rigs in operations concerning safety, observing the outcomes. Alongside Spot, many other robots and drones will also be put on the Norwegian Sea for test drives and they will be assessed on their performance in regards to the company's outcome agendas especially in terms of improvement in inspections.
Some people have shed regards concerning the misuse of the robot and violating people's privacy rights due to Spot's surveillance feature and that is surely something the company has to give a reasonable answer against. Aker BP has an agreement with an AI software company named Cognite to test Boston Dynamics dog robot, Spot in various test scenarios and deploy it on field after extensive testing.
Image Courtesy: Akber BP
h/t: Daily Mail