Westpac Little Ripper Livesaver drone deploy flotation devices to save people from drowning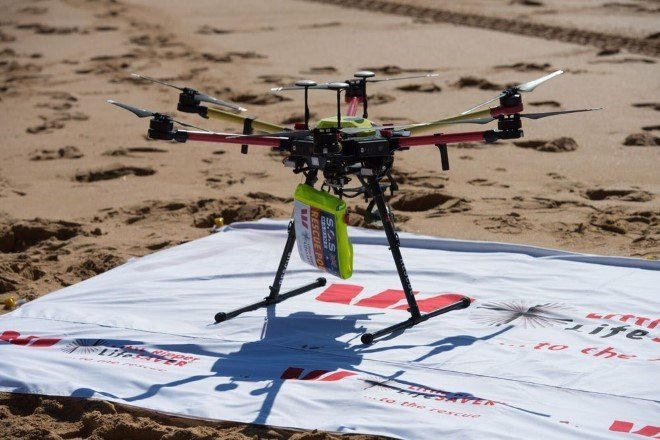 Drones always seemed like a leisure product; owned by photographers or people who fly it for fun. However, this new drone might have a bigger impact. Lifeguards of New South Wales were testing out this new lifesaving drone called the Westpac Little Ripper since the past couple of years when it finally came in handy when two Australian citizens went away from the shore because of the large ocean currents.
So how did the lifesaving drone prevent the two beachgoers from drowning? Well, with the help of installed cameras and pattern-recognition sensors in the drone, the lifeguards were able to detect the troubled pair and deploy a flotation device from the contraption and save their lives.
"I was able to launch it, fly it to the location, and drop the pod all in about one to two minutes," lifeguard supervisor Jai Sheridan told The Sydney Morning Herald. "On a normal day that would have taken our lifeguards a few minutes longer to reach the members of the public."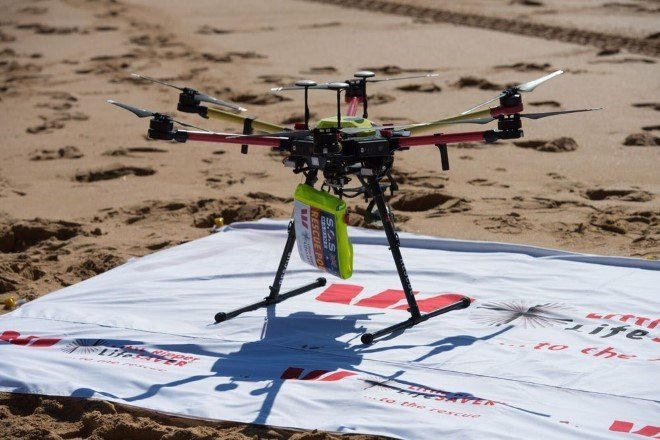 Recommended for you (article continues below)
Image Credit: Westpac Little Ripper
The drone is currently in its testing phase where lifeguards are checking whether it is capable of observing the coastline or dropping whistles/inflatable objects in the water near the person being swept away in the water.
Belonging to the company Little Ripper Lifesaver, the flying devices have the purpose of deploying automatic external defibrillators (AEDs), flotation devices, electromagnetic shark repellant devices as well as personal survival kits that consist of water, a thermal blanket, a radio and a first aid kit.
The lifeguards have high expectations from it as they hope that the Artificial intelligence drone may be able to identify sharks and swimmers in distress in the near future.
Source: Sydney Morning Herald, Westpac Little Ripper, New Atlas