This unique self-cleaning wooden knife will make you want to be a chef
Almost everyone who loves cooking is very particular about knives. Firm handle, sharp blade and easy to clean are some of the properties that are scrutinized by every chef before purchasing the knife, but to make such a perfect knife, a lot of plastic and carbon steel is used. However, this German knife, Lignum surfaces as a complete breakthrough in this situation.
Lignum, designed by a set of product designers and metal smiths in Magdeburg, Germany, has a precisely shaped wooden body with integrated high carbon steel lining on the edge. This design does not only make the knife look absolutely gorgeous but also contributes to lesser material usage. However, Lignum captivates our attention not just because of its ultra-sleek look but because it is being proclaimed as a "self-cleaning" knife. The designers of this knife have deliberately used walnut wood or Robina to create the structure as they possess anti-bacterial properties of oiled woods hence you do not even need to use a dishwashing liquid get rid of all the germs that might contaminate your food otherwise and, you would just need clean water to wash away the surface of the knife.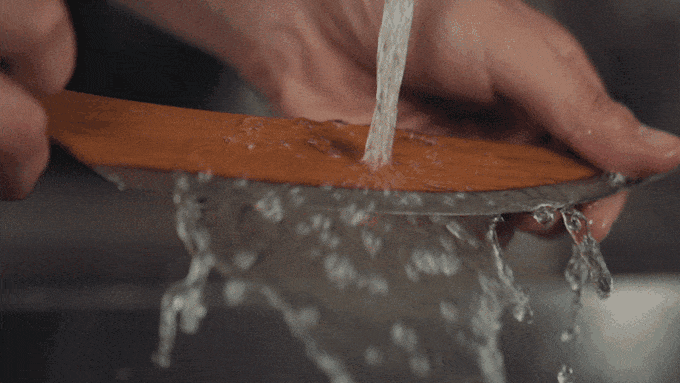 Recommended for you (article continues below)
Lignum could very easily be the dream knife of every chef out there because it needs only re-oiling for maintenance. It is incredibly efficient as well as environmental friendly since plastics are not used and replantation of trees is carried out during its production.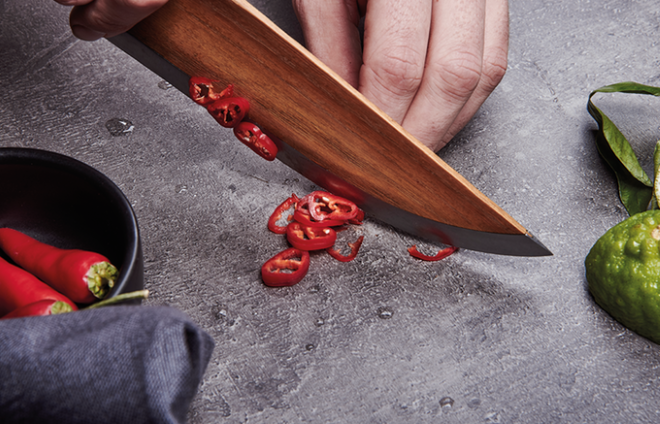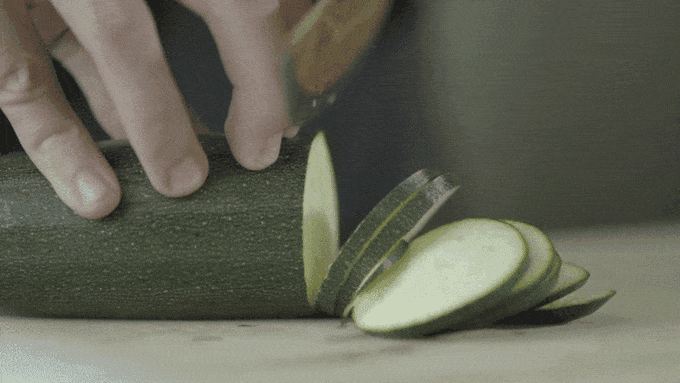 Source:  Kick Starter