Meet Motorbot; Yamaha's humanoid robot riding a bike at 62mph
Yamaha has always been known for making motorcycles for human beings, but witnessing the exponential growth of the robotic world, the company decided to build motorcycles for robots too!  
Last year, they surprised everyone at the Tokyo Motor Show by revealing their first ever autonomous, motorcycle-riding humanoid robot called the 'Motorbot'. This Motorbot is the product of the fusion between Yamaha's robotics and motorcycle technology. The aim was to make a robot ride a conventional motorcycle on a racetrack at a speed of 124 miles per hour. Yamaha desired to improve rider safety systems through this technology.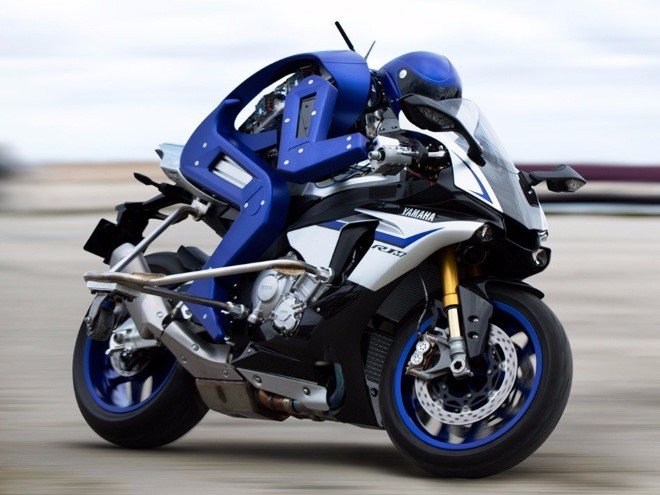 Image: Yamaha
The team behind the Motorbot said, "We want to apply the fundamental technology and know-how gained in the process of this challenge to the creation of advanced rider safety and rider-support systems and put them to use in our current businesses, as well as using them to pioneer new lines of business."
Recommended for you (article continues below)
We've all heard people say that 'robots can't beat humans' but Yamaha wished to prove otherwise. Their target was to make the robots drive the motorcycles better than human beings, and this is why the theme of the project was called 'Beyond Human Capabilities'.
Image: Yamaha
As of now, the robot can move in a straight line at 62 miles per hour but this year, Yahama aims to increase the speed to 124 miles per hour around a racetrack – as per the design target. And once this is achieved, the company has planned to fuse this new technology into its vehicles by the year 2020.
Will they be able to meet their goals in the set timeline? We'll just have to wait and watch.