Get a Good Trade in Value for Xbox 360 or Xbox One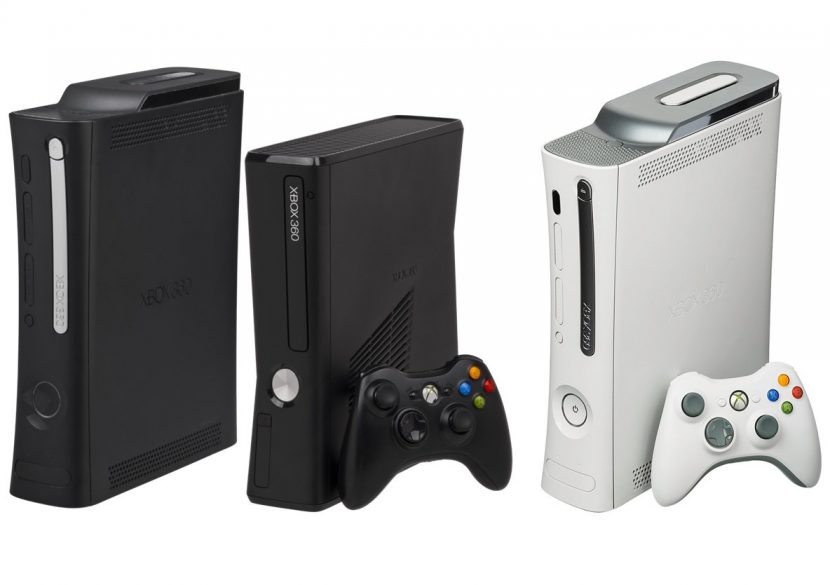 Image Credits: Xbox
How to get a good trade in value for Xbox 360? Let's see by diving into the article.
The introduction of Xbox 360 was a historic event in the gaming world just when the internet began to truly take off. Microsoft came to the fore with its standardized connectivity for console games in the form of Xbox Live. The original Xbox was graphically powerful compared to its rivals and was the first console to feature a built-in hard disk. The Xbox 360 was the first next-generation system that was announced. Its successor; Xbox One, which was launched in 2013, is now followed by a range of successors and recently transcended with Xbox One X.
Both the Xbox 360 and Xbox One saw record-breaking sales in the face of their rival consoles, with 85.8 million units sold of Xbox 360 and 47.4 million units sold of Xbox One. These staggering figures are evidence that neither of the versions of Xbox is likely to become collector's items anytime soon since they were manufactured and distributed all over the world. Due to this, their value will most likely see continued drops as time goes on.
Thus, the sooner you decide what to do with your old consoles, provided that you haven't developed any emotional attachment and are ready to move on, the better trade-in value you are likely to get for them. This article will be your guide on how to get the most value out of your consoles, and the best methods to trade-in or sell them off. Maybe by the end of it, your pocket will be spared a hefty expenditure on the new Xbox One X coming out this year.
Getting the best trade in value for Xbox 360

The easiest and simplest way to get a good trade in value for Xbox 360 is to bring it to a gaming retailer. As long as the console is in a perfectly working condition, you would not have to put any effort into the selling part. The retailer will soon have your console sold and you will get a return on your investment. However, do note that the retailer will be the third party in this deal and they will keep a heft markup for themselves. It is, of course, up to you whether you think it is worth it or not. If not, you would need to prepare your console for selling it yourself. Here's how:
 Factory reset your console.
 Clean up your console to a pristine condition.
 Bring your best photography skills to the test and take attractive photos.
 Decide a listing website to sell your Xbox over.
1. Factory reset your Xbox 360 or Xbox One to get a good trade in value

Factory resetting your Xbox will return it to its out-of-the-box state. You need to erase all of your personal information before handing it over to the third party. This will protect your data as any traces of personal data must be erased before handing the console over. After transferring your games and data over to an external hard drive and syncing with the cloud, the next step is hard resetting the Xbox.
Factory-resetting the Xbox 360
Follow these steps to hard reset your Xbox 360:
Scroll over to Settings on the home screen.
Select the System Entry and choose Console Settings.
Scroll down to System Info and select it.
Note the Console Serial Number shown here, as you'll need it in a moment.
Jump back to the System Settings menu and choose Storage.
Select the Hard Drive entry that's connected to your Xbox 360.
Choose Format. Confirm the operation, then your Xbox will ask you to enter the serial number that you copied a moment ago.
Once you enter the serial number, your Xbox will perform a factory reset.
You might want to watch it being done in the video below:
Factory-resetting the Xbox One
Follow these steps to hard reset your Xbox One:
On the home screen, press the Xbox button to open the Xbox Guide.
Use RB to scroll over to the System tab on the right, and select Settings.
Choose the System tab from the left sidebar.
Open the Console info menu option.
Finally, choose the Reset console entry. You'll see two options:
Reset and remove everything: Deletes everything on the console and resets it to factory defaults.
Reset and keep my games & apps: This will reset the Xbox One operating system, but won't touch any installed games or apps. (This step is to be performed only if you're performing a reset to troubleshoot an issue. Otherwise, you might want to ignore this option considering you're handing over your console to someone else)
Let's see how it's done in the following video:
2. Clean up your console to a pristine condition
If you decide on selling your console via online auction sites, the photos will be the only glimpses that will be the deciding factor for potential customers. You can make your Xbox more attractive-looking with a quick dusting and some polish to shine up glossy surfaces. However, the Xbox One consoles, featuring a glossy casing, are more prone to scratches and harder to conceal.
Make sure that you have done your homework on cleaning Xbox consoles before you start. Let's have a look at how it's done.
Cleaning Xbox 360
Cleaning Xbox One
3. Bring your best photography skills to use and take attractive photos
As mentioned previously, your customers will rely on the pictures you upload for them to see. It is crucial that you take clear pictures, preferably in daylight and cover all angles. If you plan on giving away old accessories along with them, whether it is to declutter your own gaming space or to earn a few extra bucks over the console, remember to add their pictures along with the specifications as well. Doing this will also make your offer stand out from the rest and attract more responses.
4. Decide a listing website
Let's get down to the real business; setting up an online listing can be a great way to receive more for your console.
GameStop tends to undervalue its trade-ins, however, it will take in any working console, be it an Xbox 360 or an Xbox One. As opposed to auction sites, selling directly to GameStop will guarantee you cash or store credit, and will spare you the hassle of finding a buyer. If you're looking to upgrade your console, for example, the Xbox One X, store credit will tie you down to a particular retailer but can source a significantly larger budget.
Amazon also accepts Xbox trade-ins, with current valuations slightly above those of GameStop. Before you send off your console, you will have to first identify its condition using the company's guidelines which allow some minor shortcomings in the hardware without hugely affecting the console's value. Lastly, if you feel your console is in a good enough shape to be auctioned off, you may turn to eBay as your platform.
Before you start, it is a good idea to research a bit on what other sellers are offering for similar consoles, and how much are people willing to pay for them. This should give you an idea on how much to start with. A disadvantage of eBay is that you will have to pay a fee based on what you end up selling your console for. Craigslist and Gumtree (UK-only) charge no fees, but people are also offered very little protection as buyers, so it's not recommendable. Cash for Gamers is also an option similar to Amazon that accepts Xbox trade-ins. CeX and Music Magpie are both reputable providers as well.
In order to get the maximum amount of money, be sure to get quotes from as many different services as you can before you decide.