We Can Finally Get An Even Layered Buttery Toast Right Away
Crispy toasts with an even layer of butter is undoubtedly the most scrumptious breakfast item in the world. However, the tedious task of waiting for the refrigerated butter to come at room temperature often destroys the thought of having a warm buttery toast in the morning. Thankfully, we live in a world where bakeries like Warburtons exist which take the butter problem very seriously and has come up with a heated butter knife to put an end to this issue.
The Toastie Knife is equipped with a blade, LED light indicator and two AA batteries which can heat the butter to a temperature of 41.8 degrees Celsius in just 30 seconds. Furthermore, the orange grip of the heated butter knife makes the overall design look bold and makes it stand out from the other cutlery in the kitchen.
Recommended for you (article continues below)
The knife smoothly melts a scoop from the cold butter without breaking it up and this lets you apply an evenly spread layer of butter on a hot toast. Thanks to Warburtons, the world will never have a butchered slice of bread because of a cold lump of butter being applied to it mercilessly and this should be enough to keep the world sane.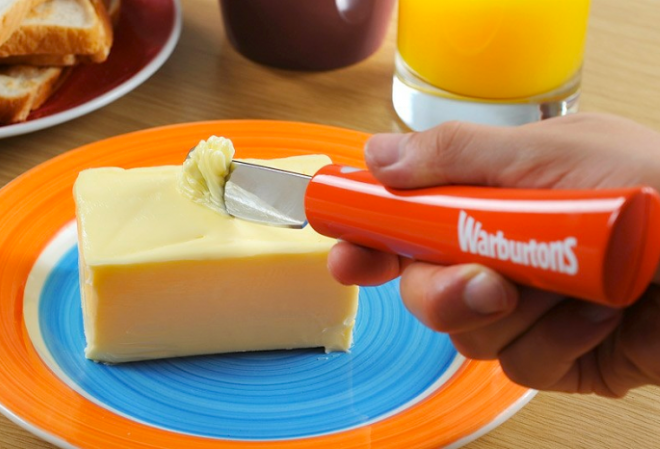 References: Daily Mail, Digital Trends