This melting art series created by Alper Dostal will put art lovers in a frenzy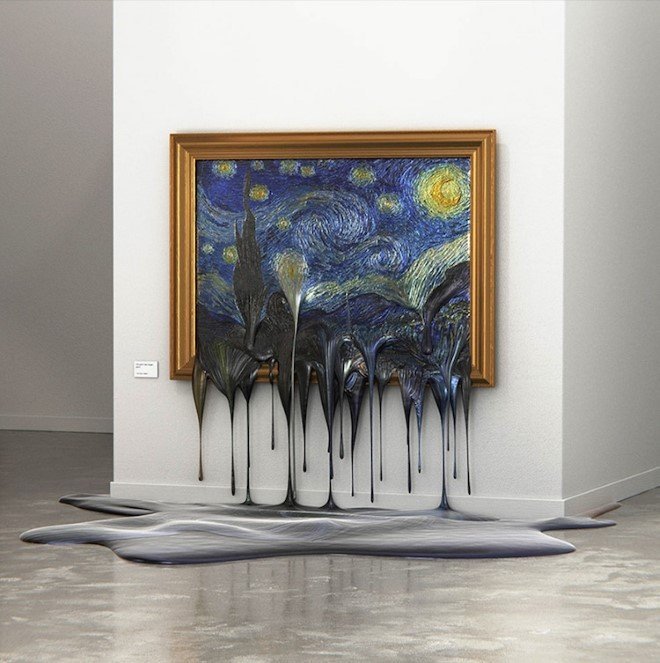 What can be a curator's worst nightmare apart from being tricked into holding an exhibition of forged artwork? A close second would be the original paintings coming into the harm's way right inside the gallery. Imagine the state of the gallery if the masterpieces start to melt away due to hot temperature. Disastrous, right? Yet Vienna-based multidisciplinary artist Alper Dostal managed to use this nightmare as a humorous concept behind his 3D digital art series, Hot Exhibition.
The artwork shows thick vibrant paints dripping down from the famous paintings of Van Gogh, Edvard Munch and many more, on to the shiny floor of the gallery. And, while the series will surely engage the audience in an amusing gallery tour, we're sure that the curators would rather prefer to stay outside!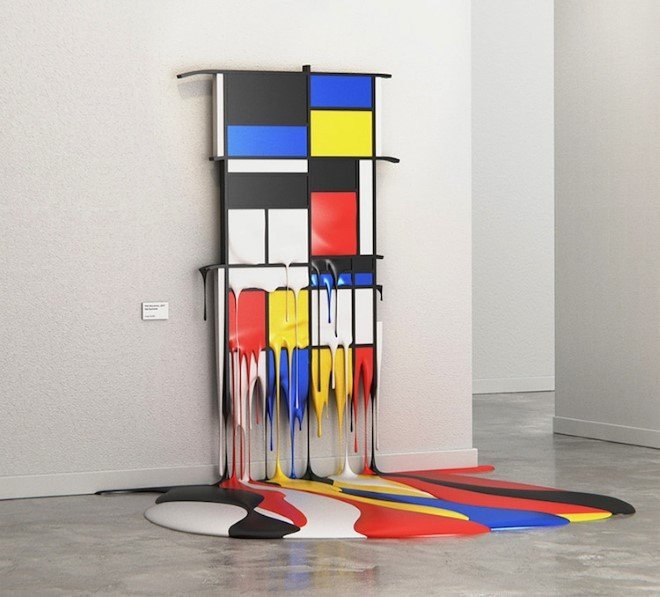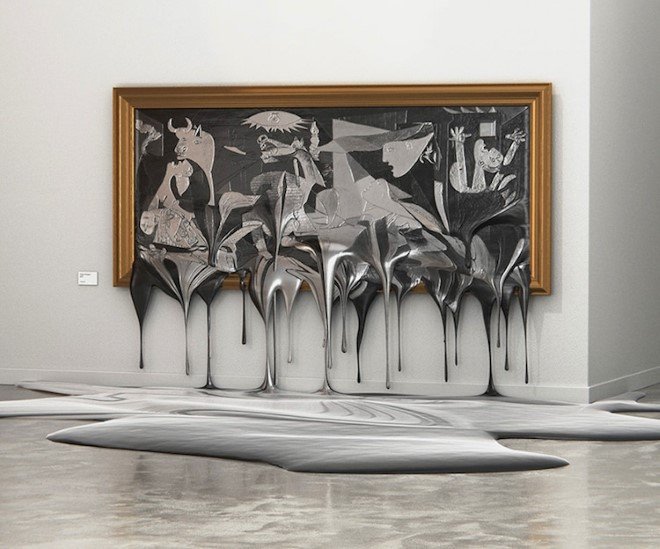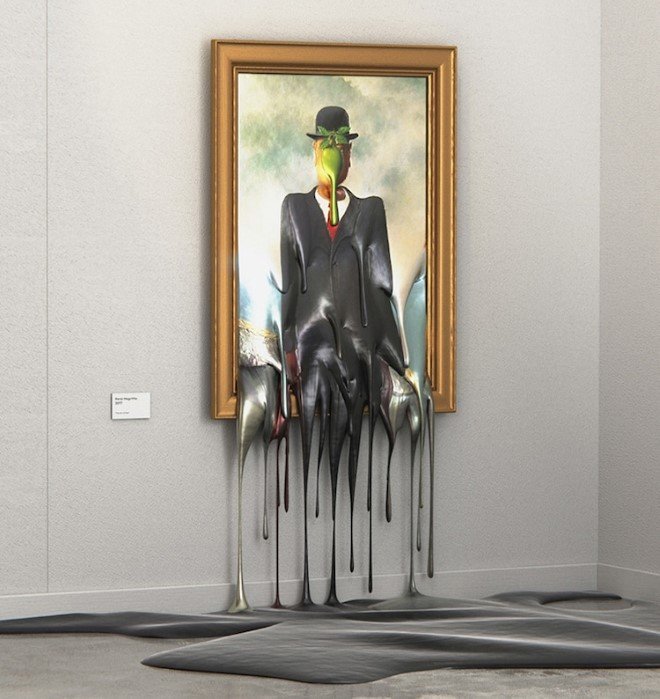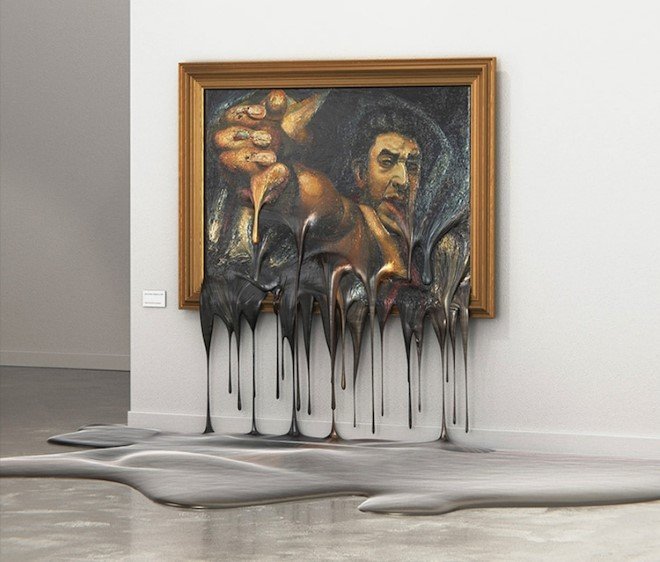 Recommended for you (article continues below)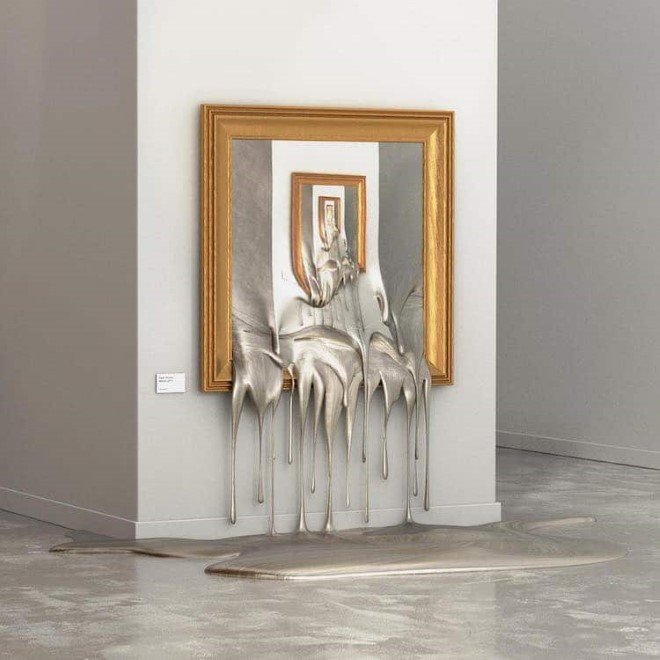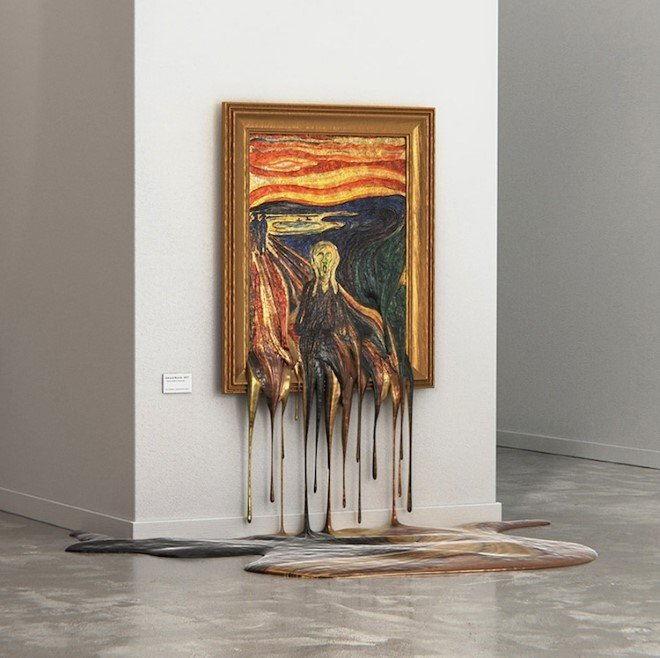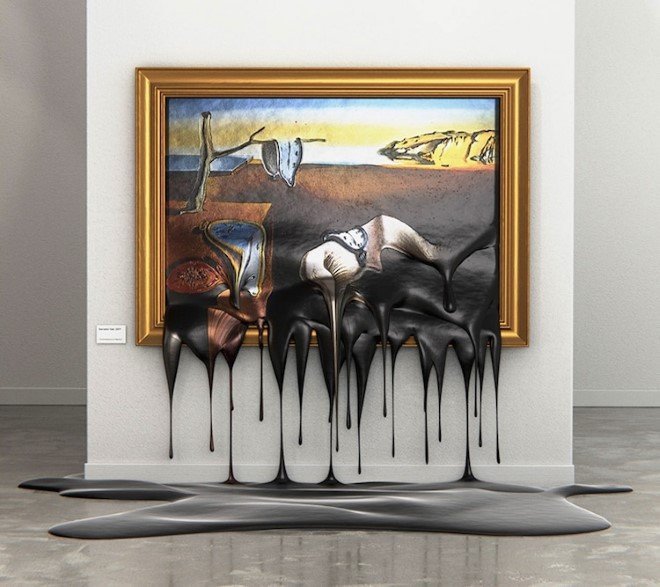 Images: © Alper Dostal
Alper Dostal: Website | Facebook | Instagram | YouTube | Behance
h/t: My Modern Met