This credit card sized handgun is compact yet deadly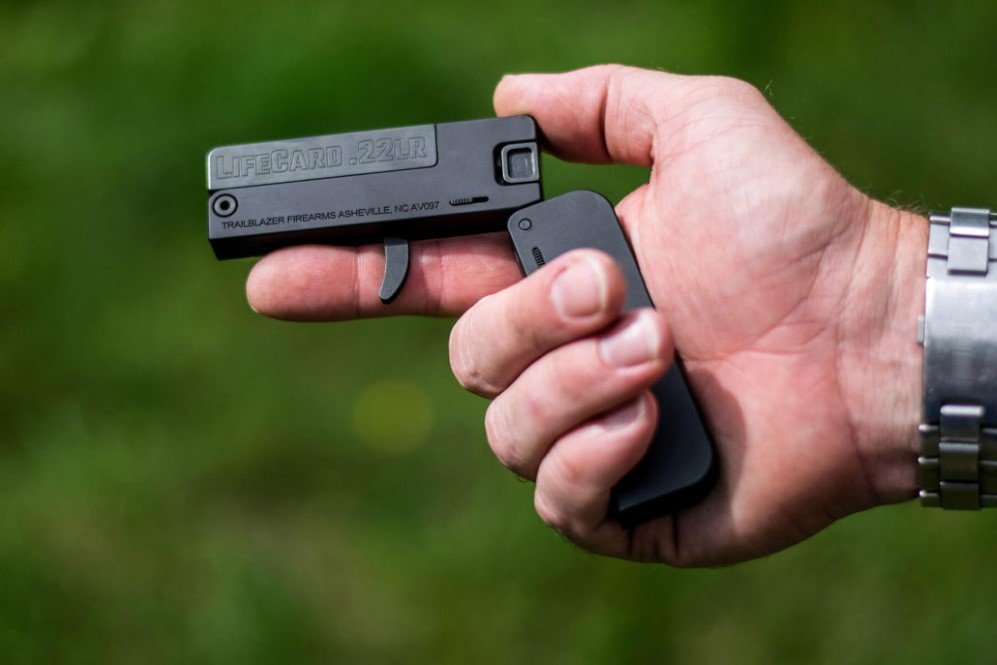 Shooting is a pastime that very few people enjoy and if you happen to be one of those rare souls then Lifecard.22LR will spark a unique interest in you and will make you want to get your hands on it as soon as possible.
The Lifecard gun is a one-off invention in the world of firearms as the handgun is deadly but is foldable that easily fits into a wallet with dimensions of 3.375 inch (8.6 cm) by 2.215 inch (5.6 cm) and a thickness of just half an inch. Moreover, the extremely easy to carry handgun weighs nothing but 7 ounces!
It took seven years for the North Carolina based firearms manufacturer, Trailblazer Firearms to materialize the concept of a card-sized-gun into an actual product. However, the long innovation period is quite justified because the tiny handgun is not just small in size but is as efficient as a handgun should be. The pistol design entails a steel barrel, bolt and trigger and extra ammo storage for four extra rounds. Moreover, its body is completely corrosion free as all its steel parts are finished with isonite and it also has hard-coat anodized aluminum frames.
So, if you wish to extend your firearm collection then you must get the amazing Lifecard.22LR and that too, for just $399. However, be sure to use it for fun purposes rather than as the primary self-defense tool as LifeCard has just been designed to entice passionate shooters instead.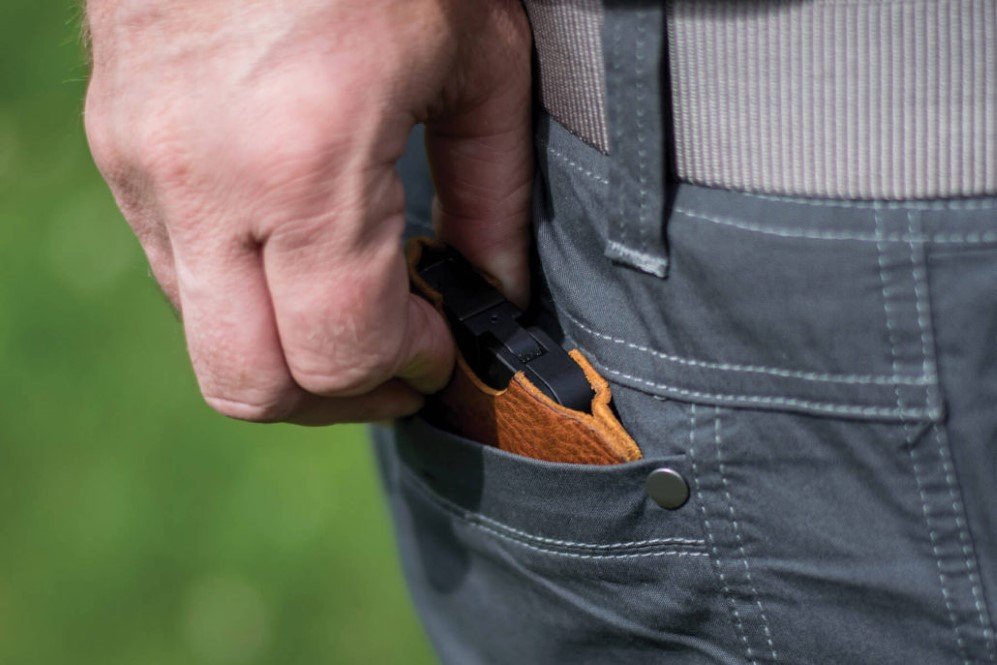 Recommended for you (article continues below)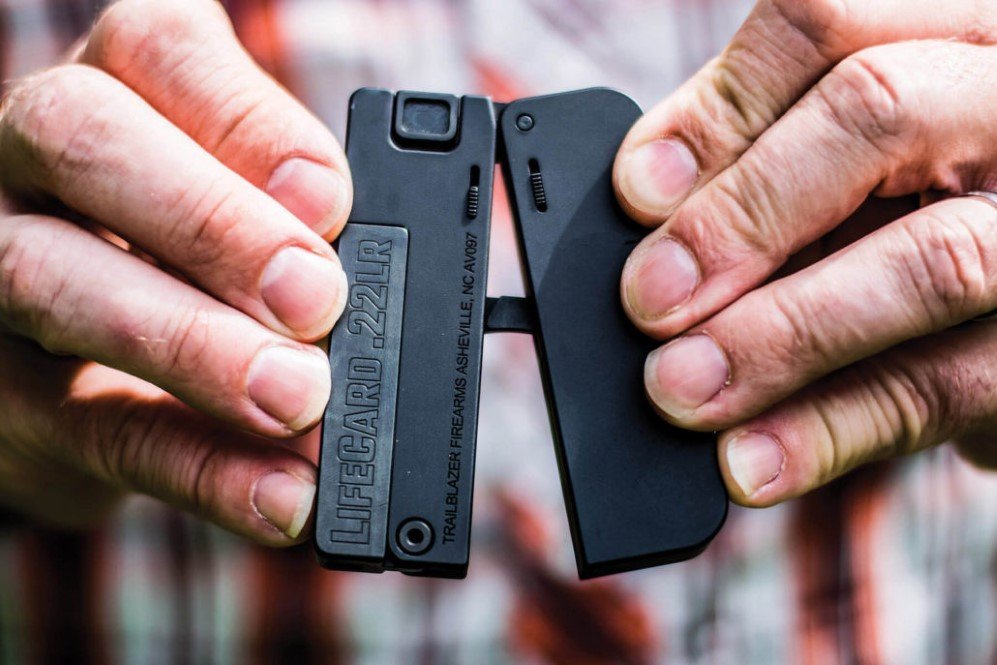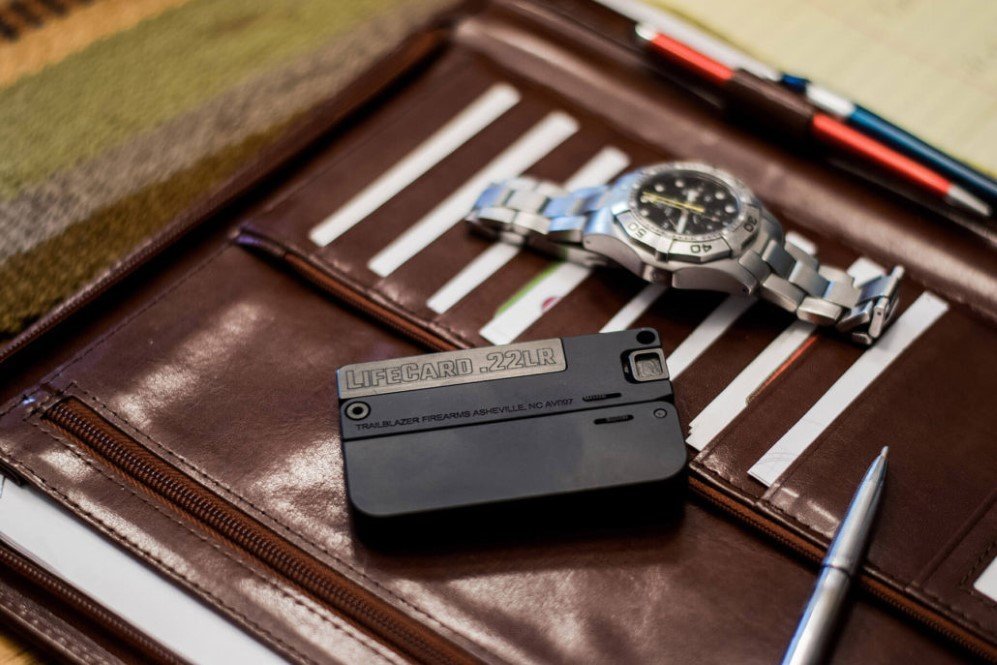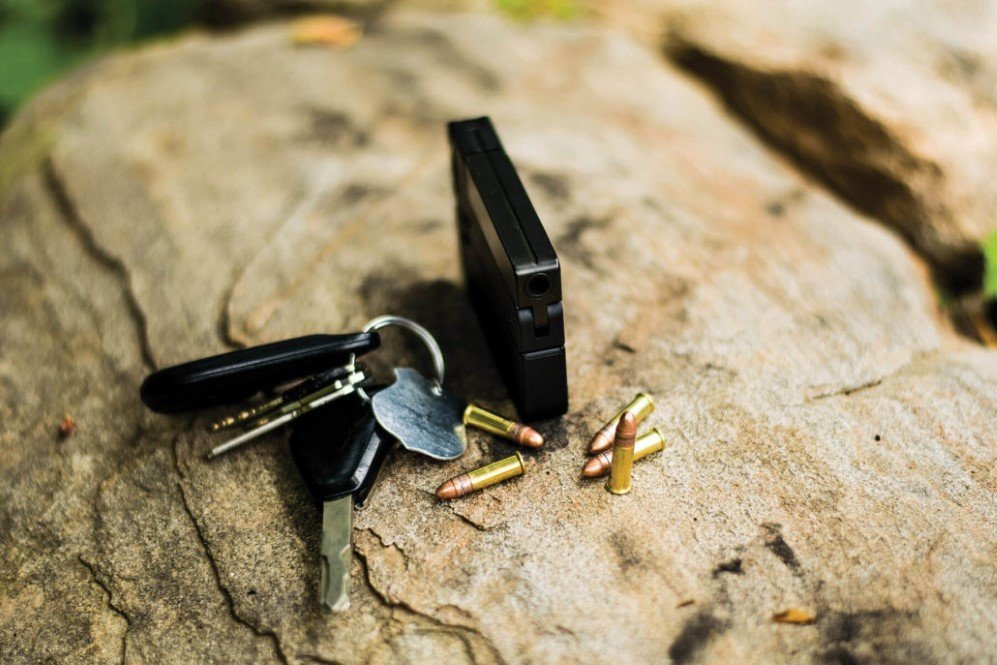 Images by: Trailblazers Firearms
Reference: Daily Mail