This Glass Labyrinth Will Leave you Perplexed!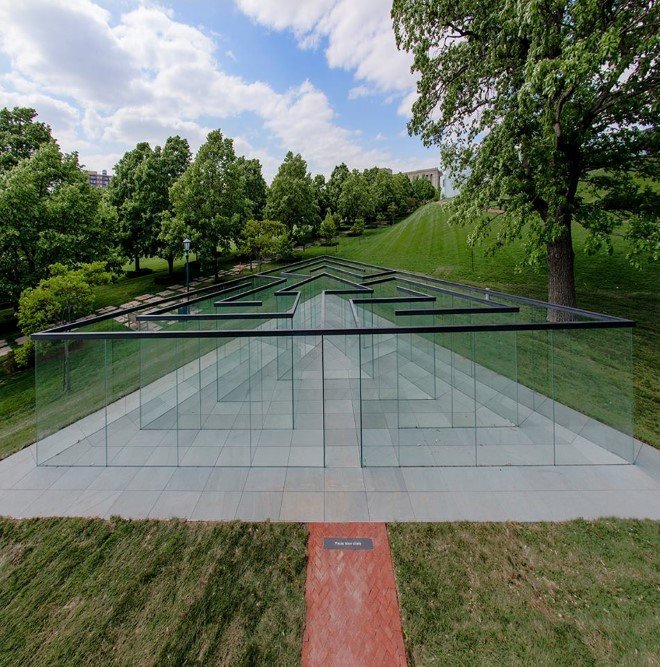 Labyrinths have been built by the architects since the earliest of civilizations with opaque objects just to complicate the way for navigators and block their view of the route ahead. One might think that these intricate paths would not be tough to understand had they been created from a transparent material. American sculptor and artist, Robert Morris has put an end to this thought by creating an utterly confusing Glass Labyrinth at The Nelson-Atkins Museum of Art in Kansas City.
Glass Labyrinth was installed to celebrate the 25th anniversary of Donald J. Hall Sculpture Park which is a significant part of the Nelson-Atkins Museum of Art. The structure is almost entirely made up of an inch-thick glass panes that measure 7 feet high and 62 feet in length. The glass panes are topped with bronze rails to give the structure a finished look. Morris further perplexed the labyrinth by giving it an unusual triangular shape instead of the conventional rectangular form used for creating mazes. It took several engineers and construction workers to lift and place glass panes weighing almost a million pounds in a maze form and the installation was completed in a lengthy two-month time period.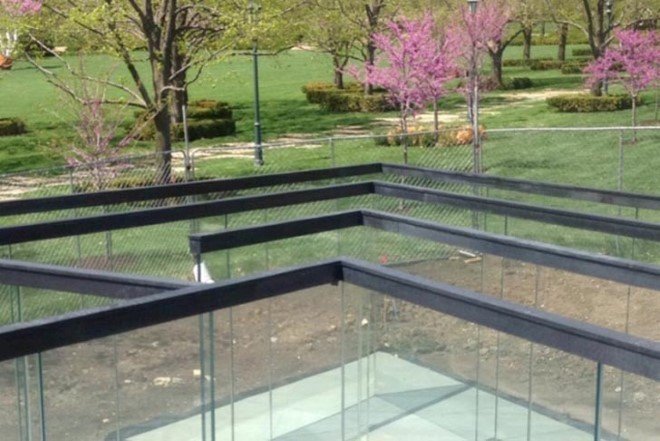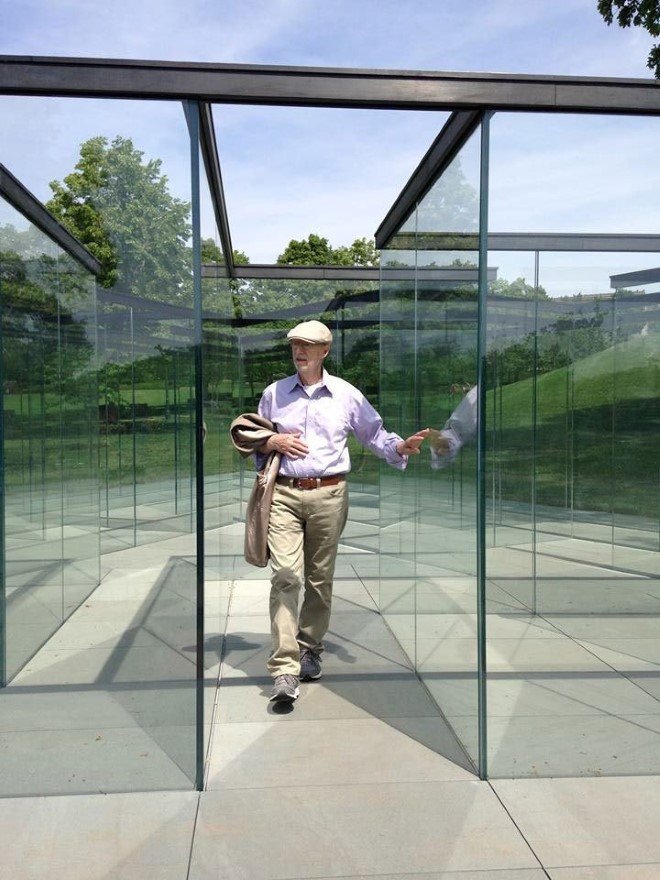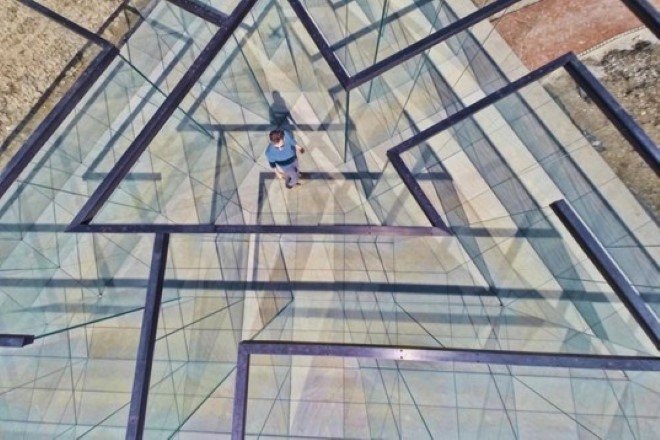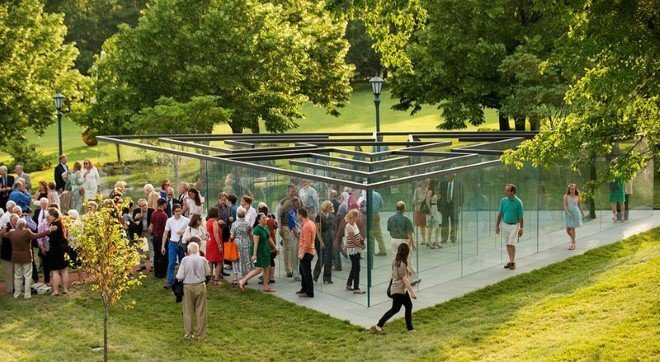 Recommended for you (article continues below)
The visitors can interact with each other, enjoy the surrounding landscape and stay clear of feeling claustrophobic due to the see-through glass unlike other labyrinths. However, the puzzling design of the structure might make it difficult for the navigators to concentrate on anything else but the exit route.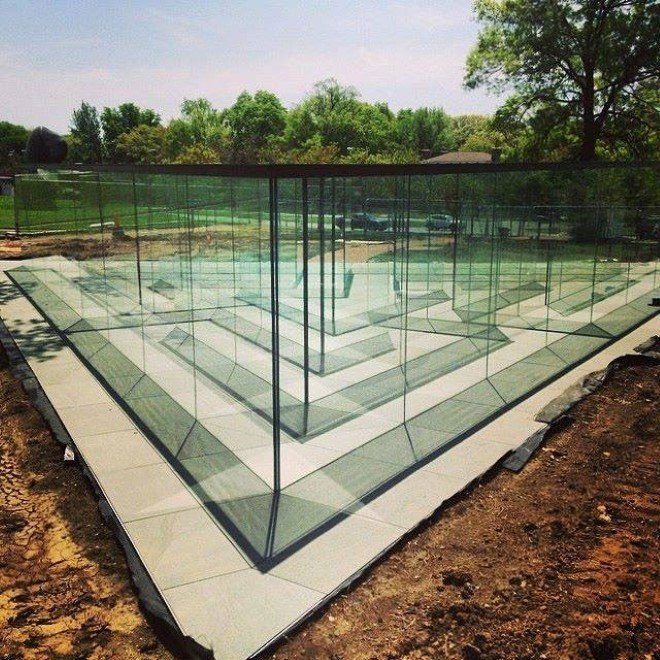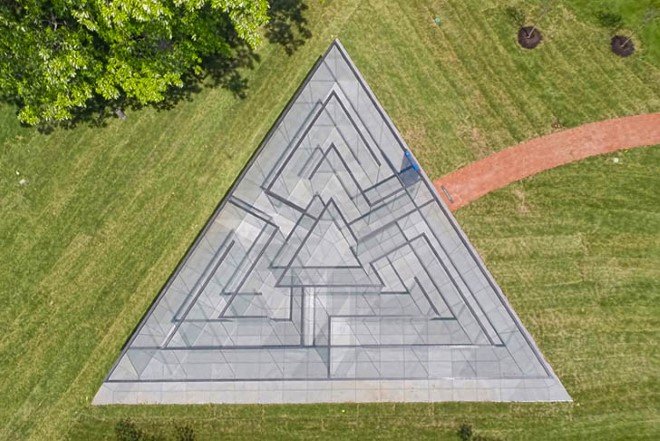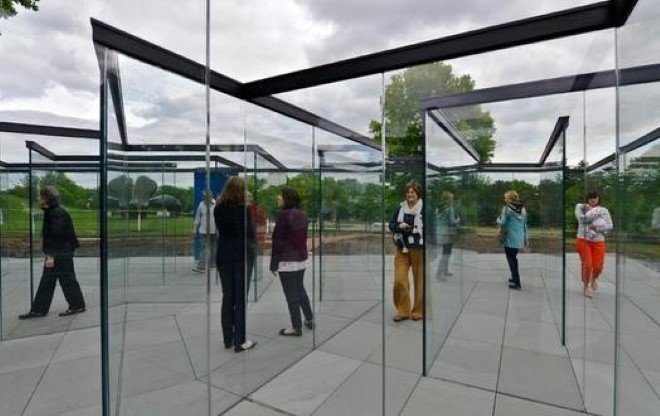 Images: © The Nelson-Atkins Museum of Art
References: Inhabitat, My Modern Met