This colorful apartment will leave you feeling fresh and delighted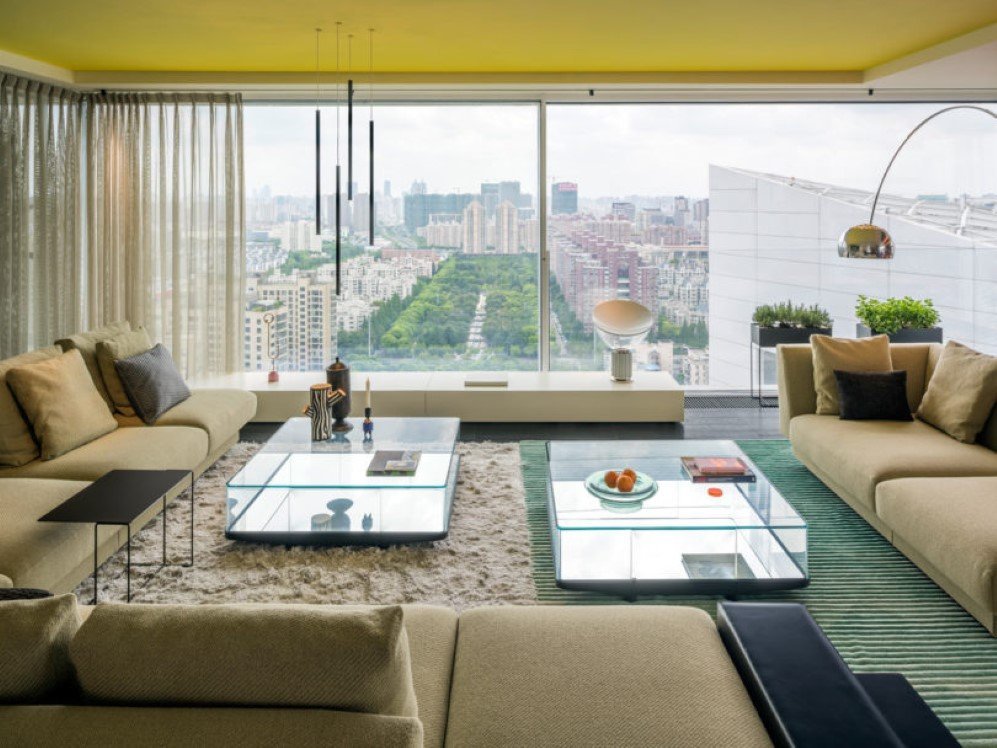 Chromatic Spaces, a beautiful 250 square meter open plan loft has been recently designed and established by Stuttgart, Germany-based architecture studio, Ippolito Fleitz Group and we assure you, it is quite easily the classic modern home that we all have been looking for.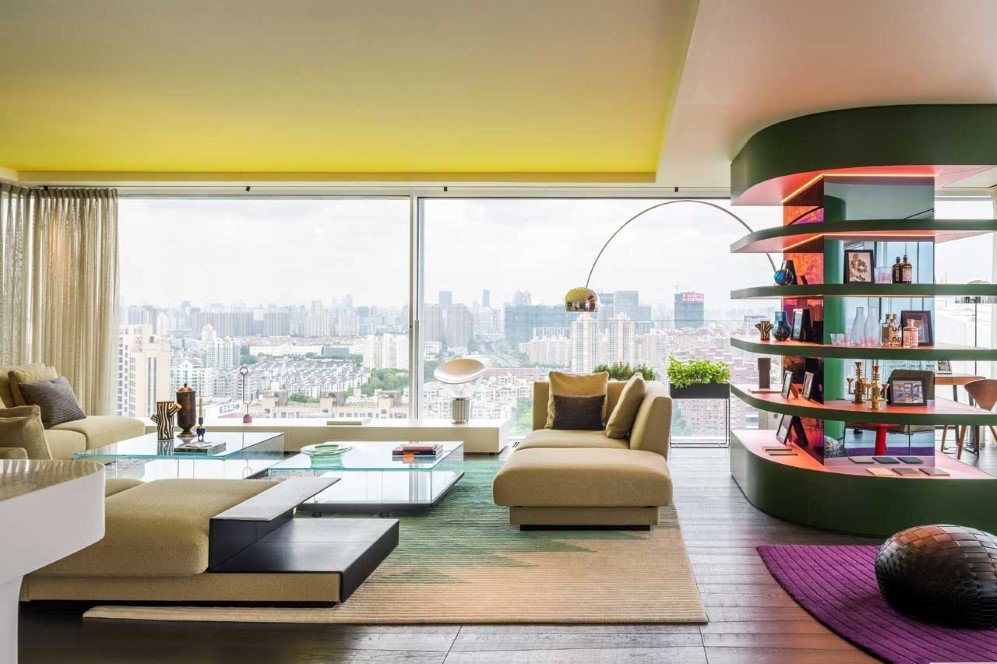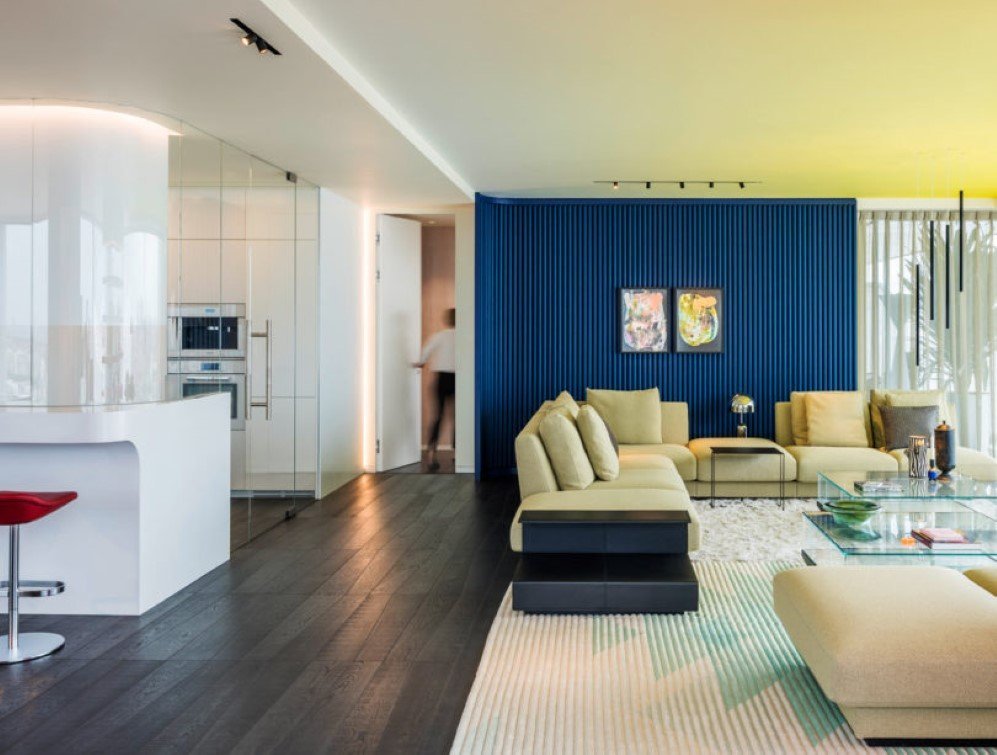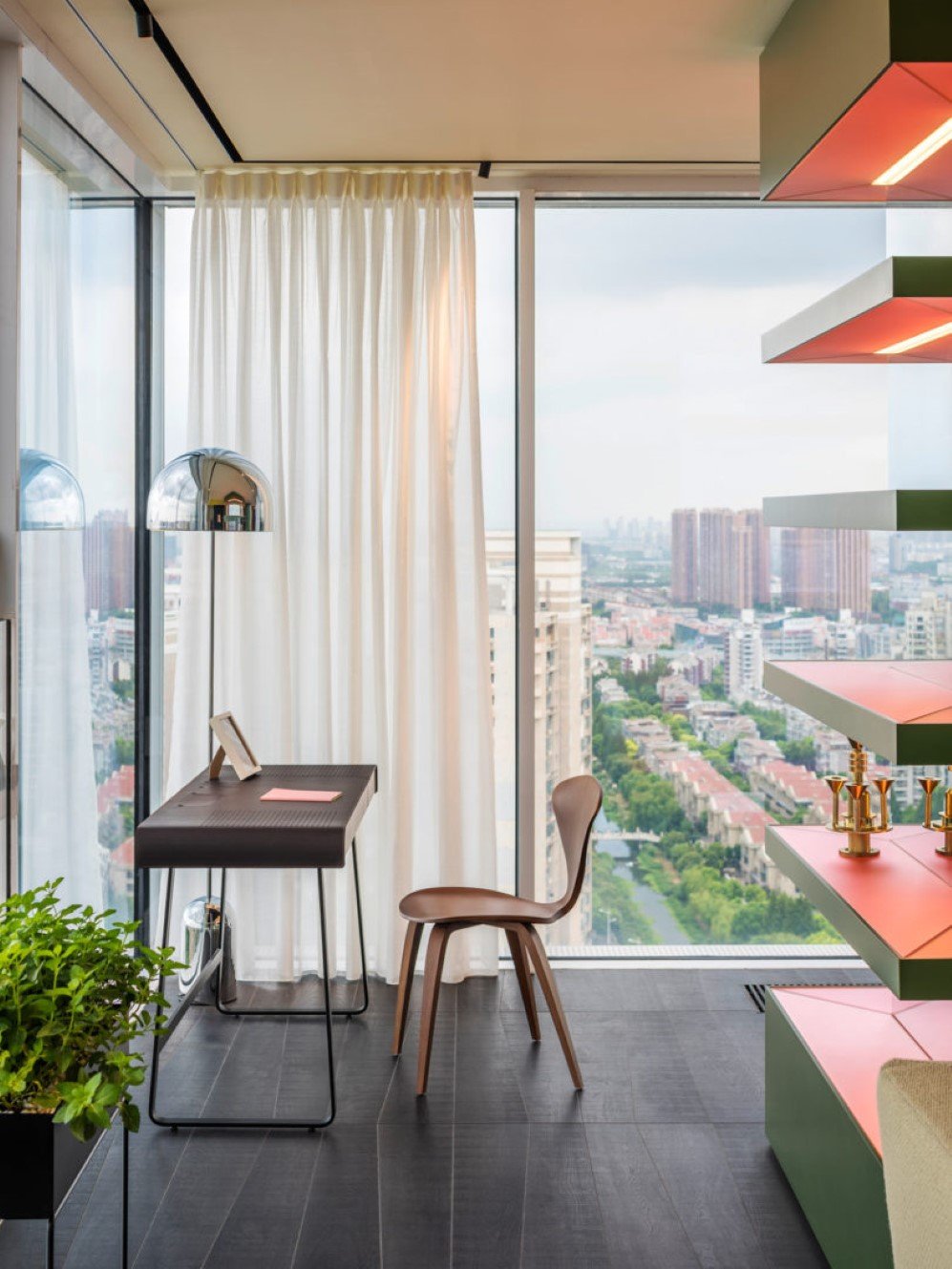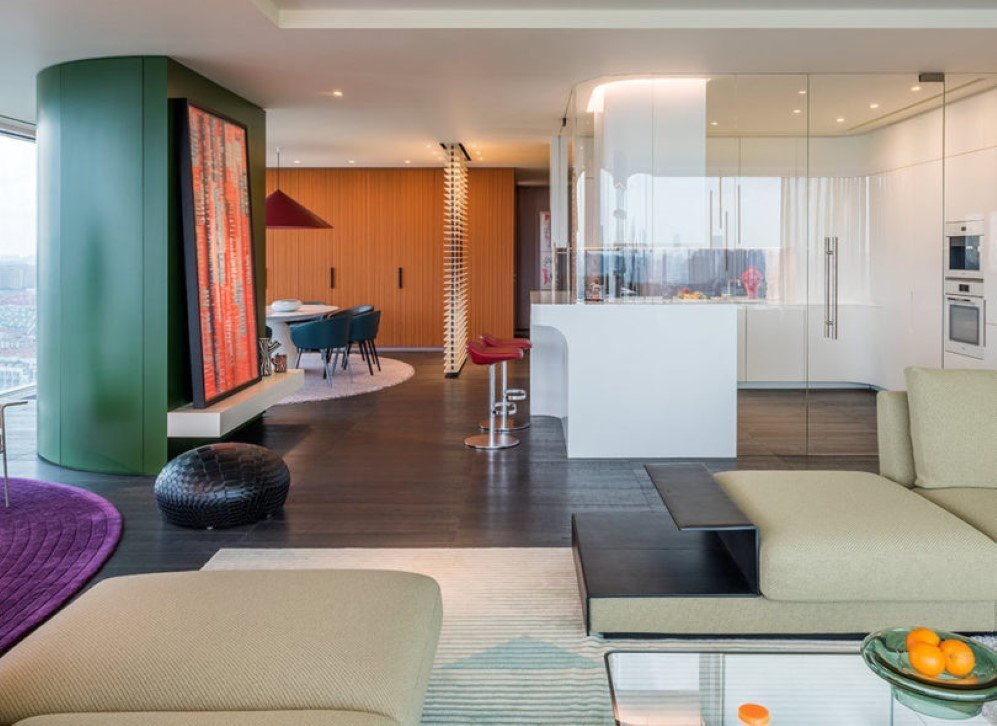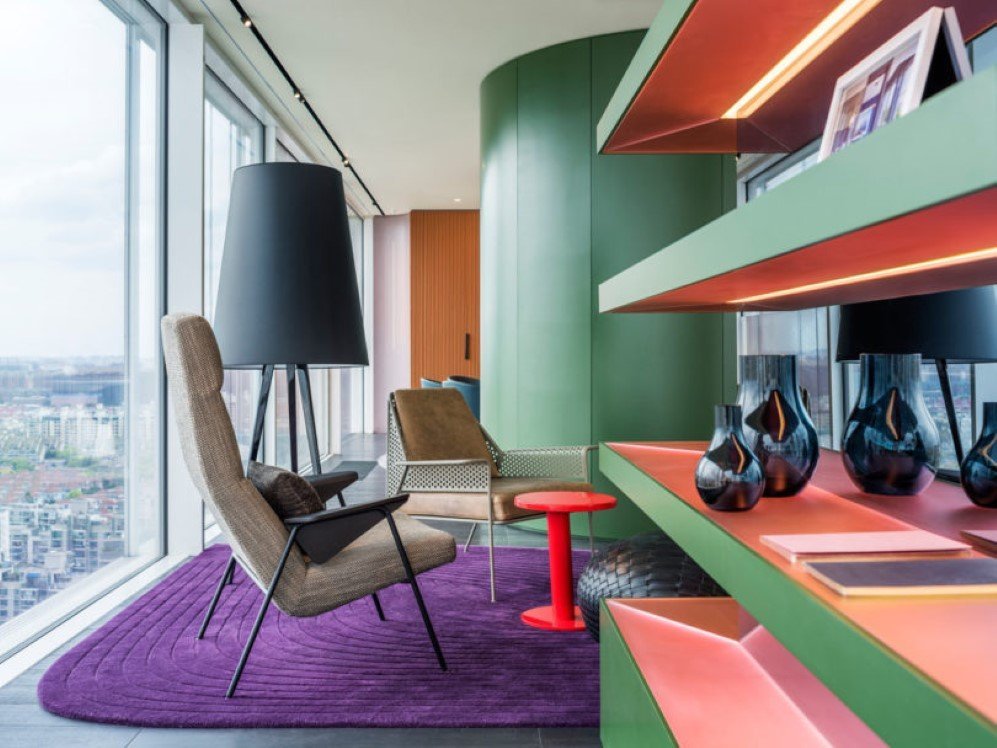 The trendy yet classy apartment is filled with deep textures, bold patterns, vivid-coloured walls and geometric rugs, that give it the fresh feel that seems to be missing in most of the contemporary residential architecture. Moreover, the house features floor-to-ceiling huge windows that overlook some 20,000 trees that are planted in the beautiful CEG Schwarzwald residential development in Shanghai.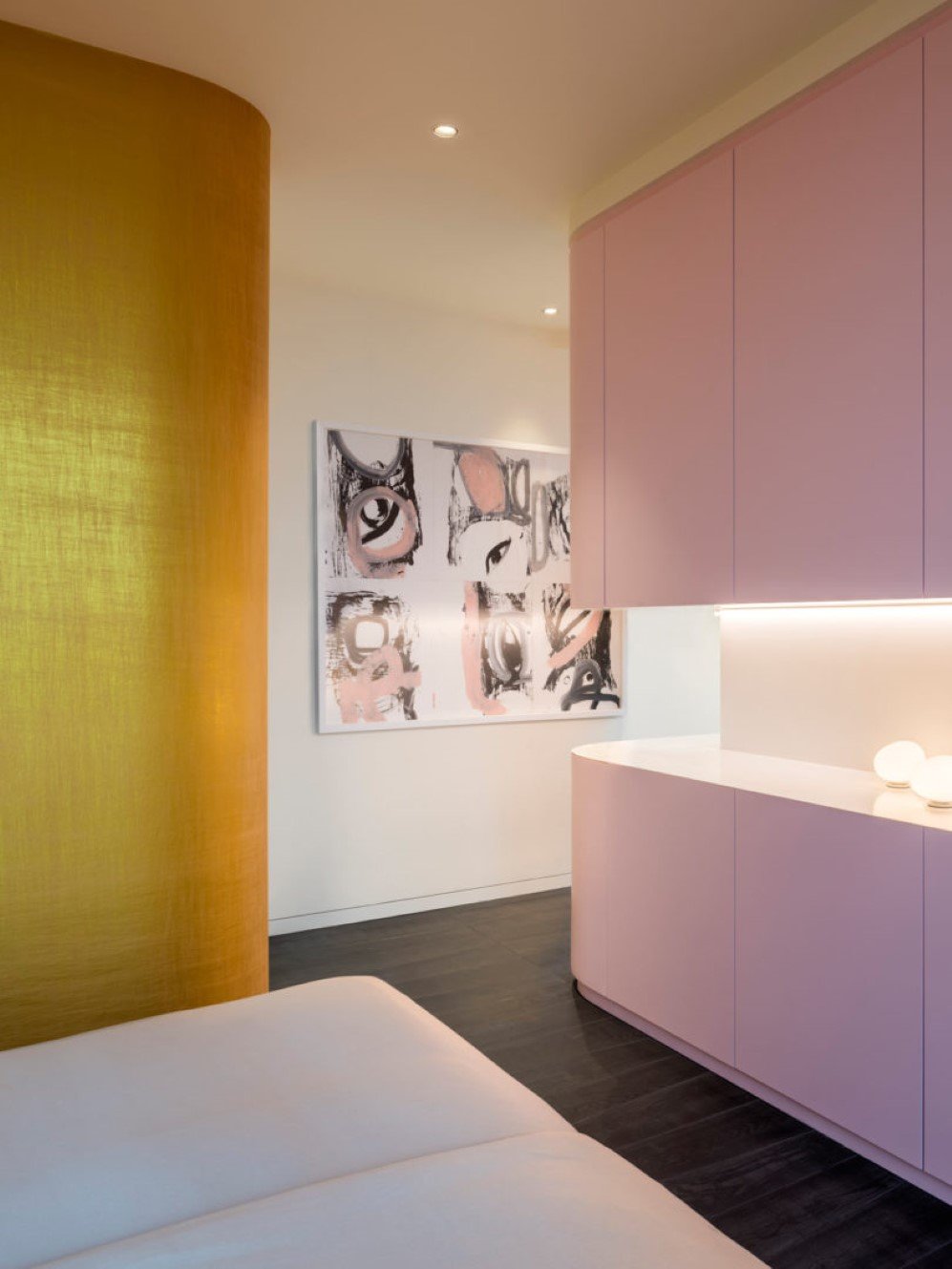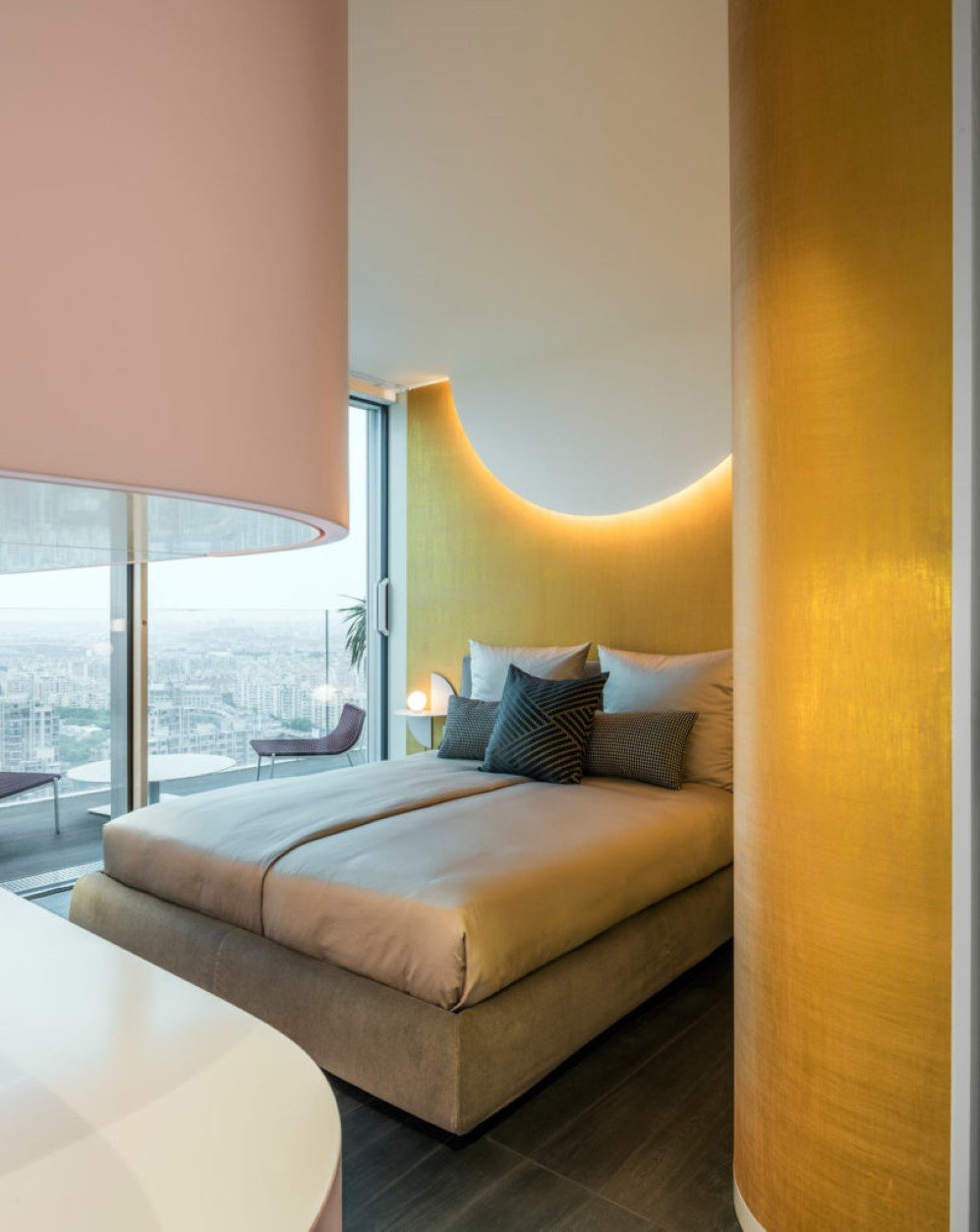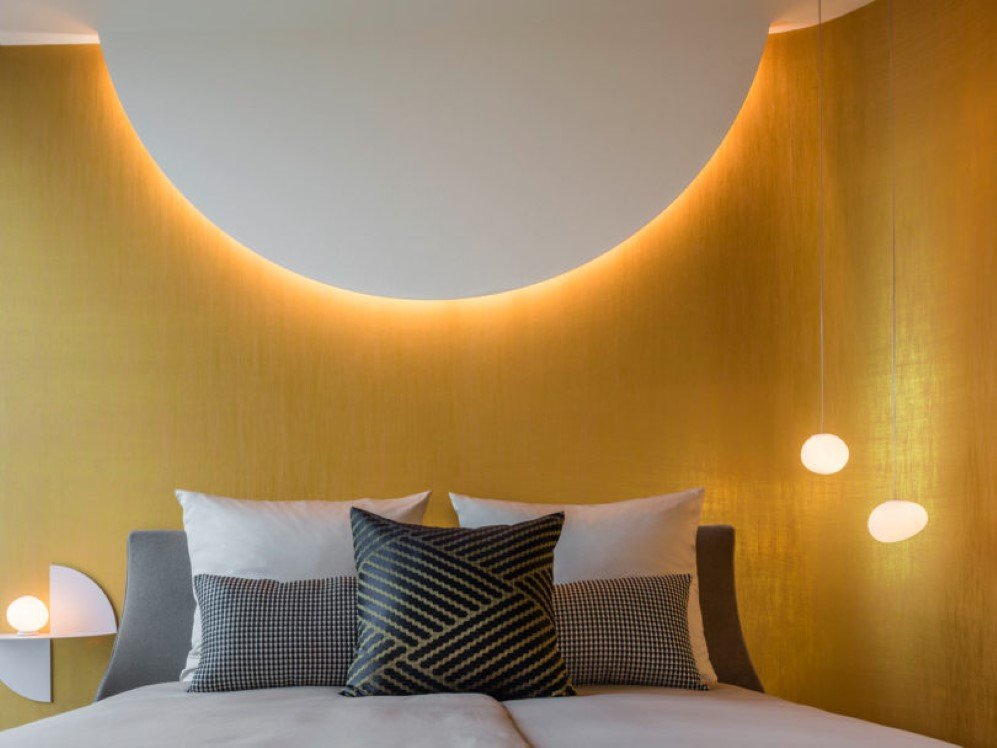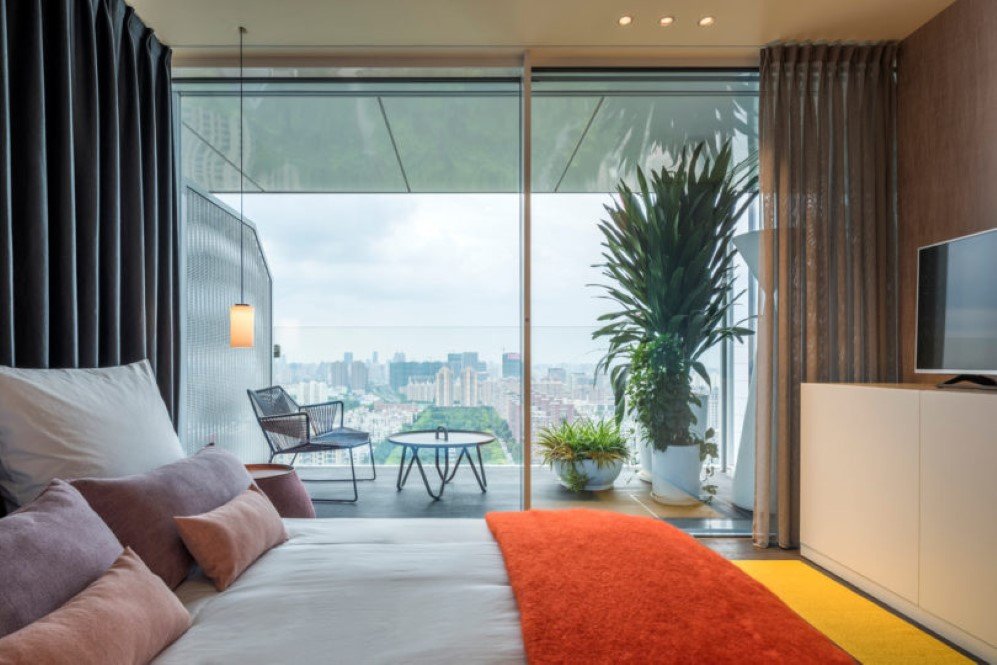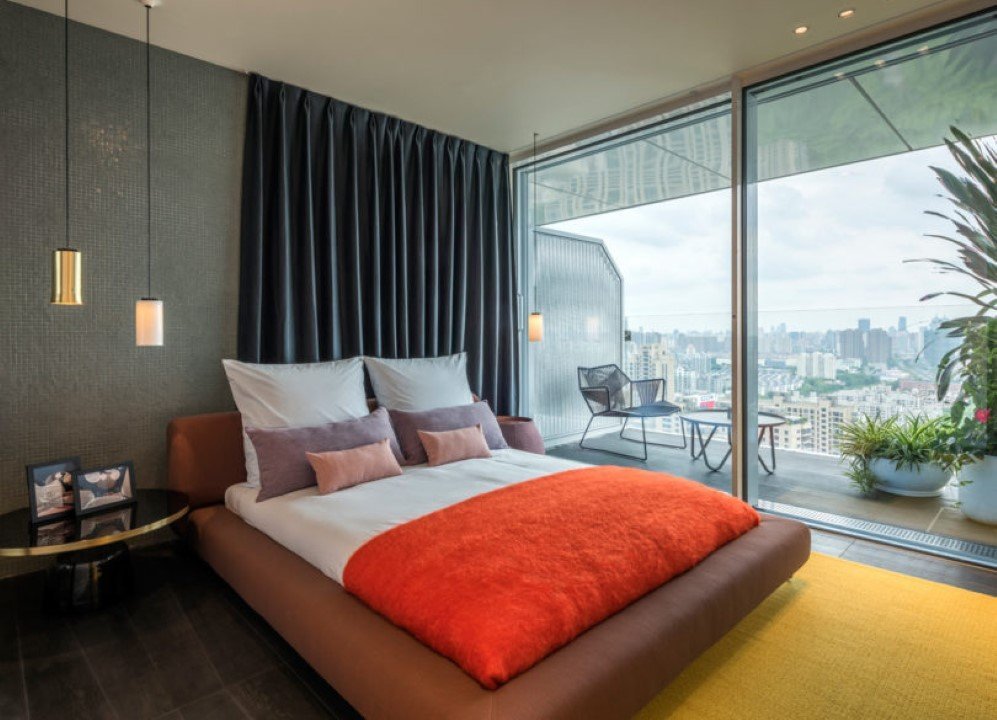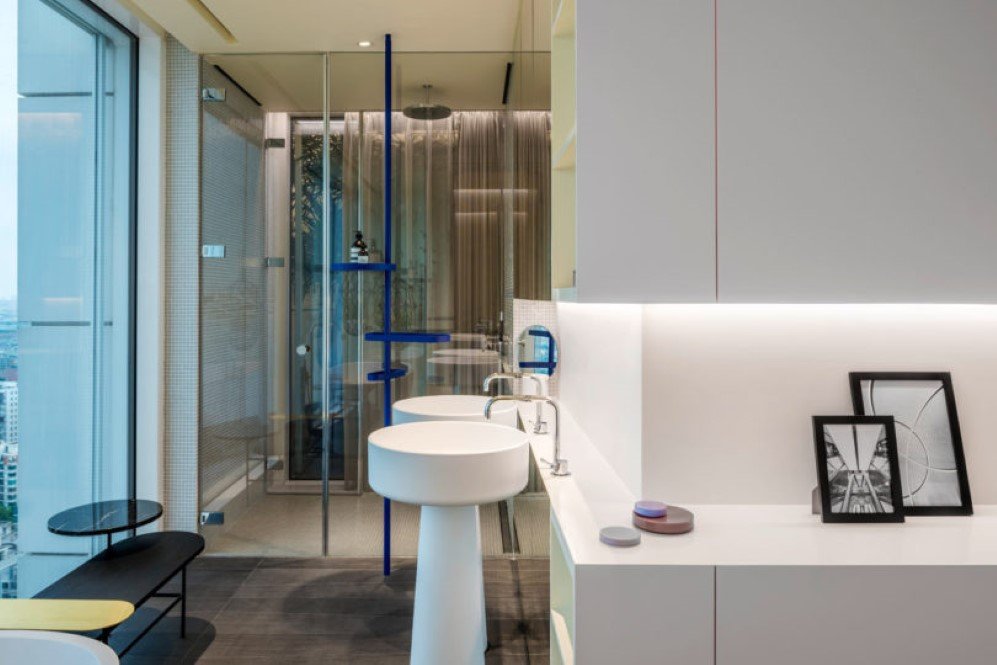 Recommended for you (article continues below)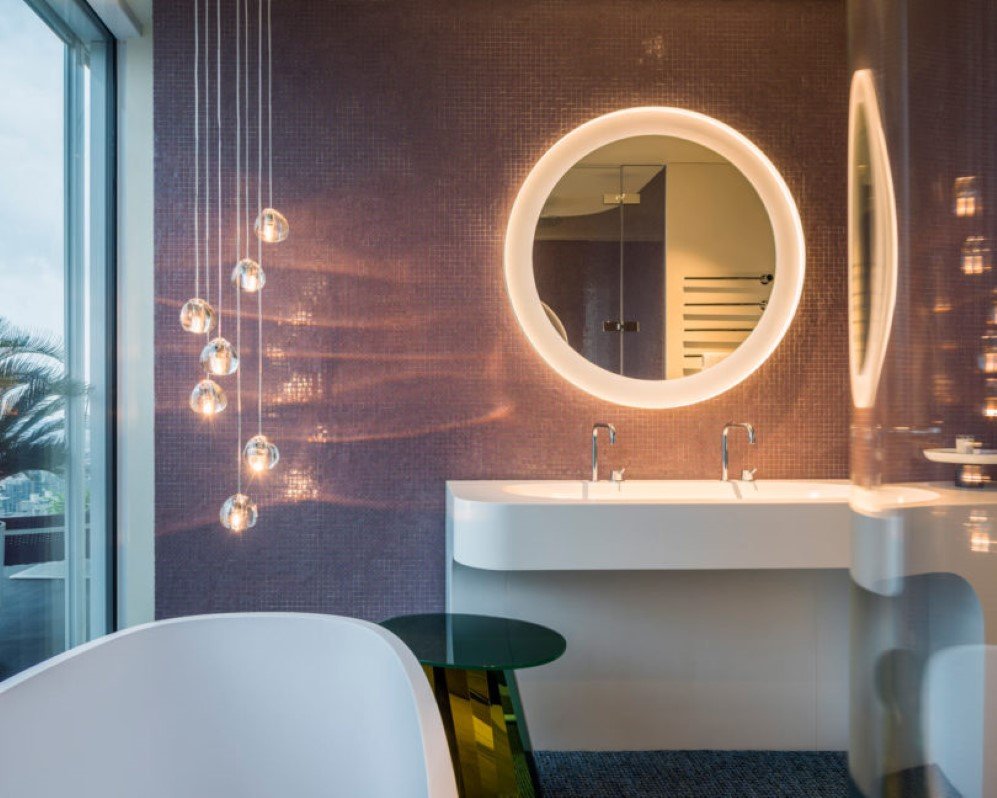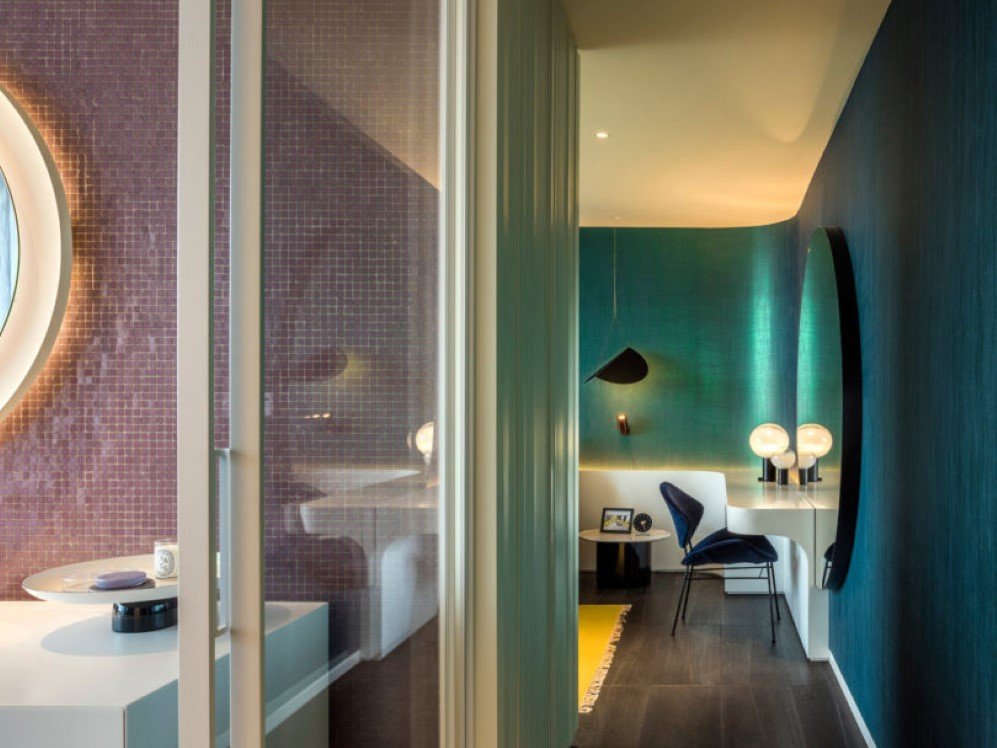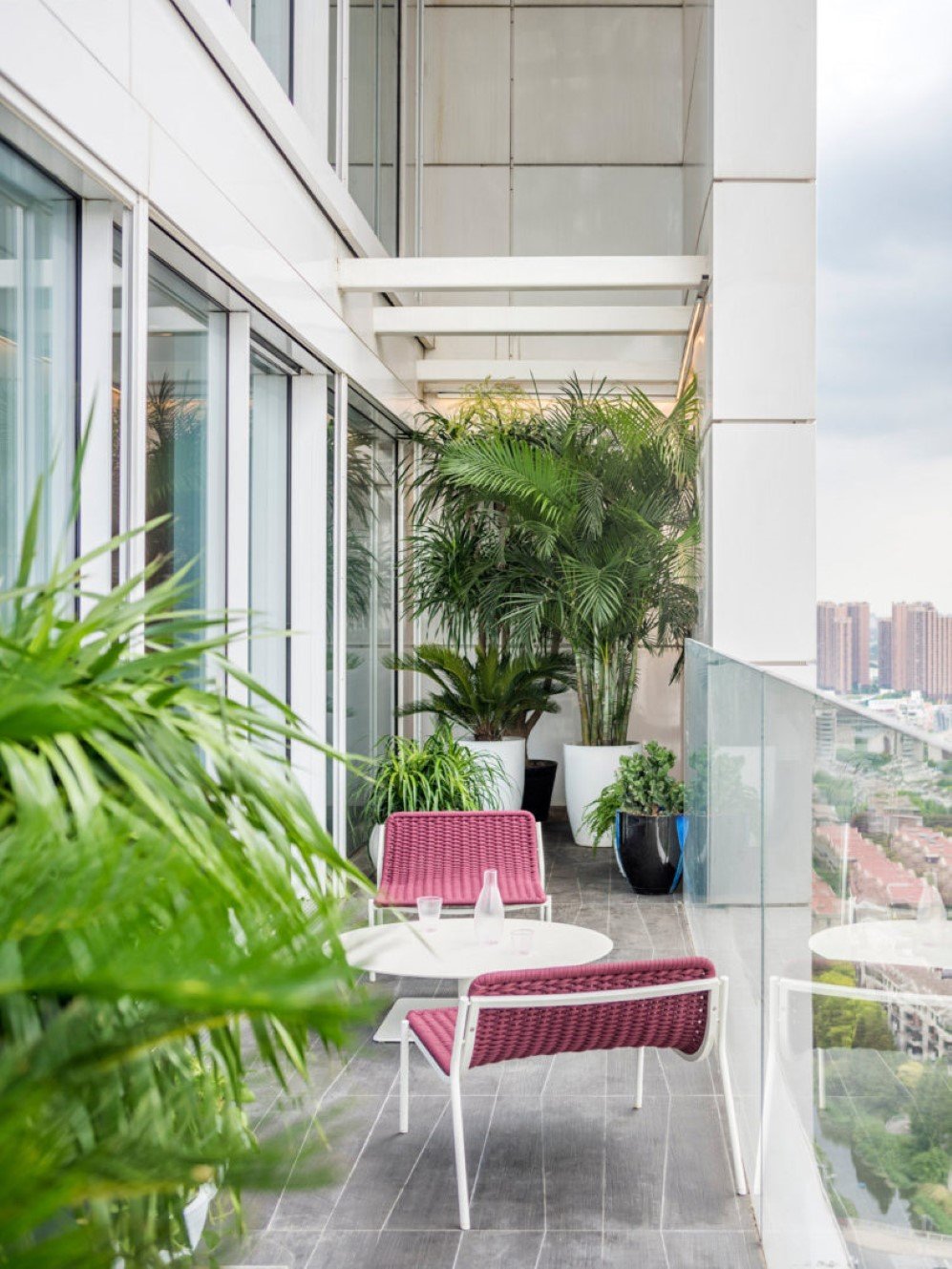 The plush white open space kitchen is situated in the centre and the architects have incorporated a glass enclosure to the kitchen's design to keep the other areas safe from cooking smells, if so wished by the residents. The lounge is right in front of the kitchen and is separated by a tasteful green built-in shelving unit, from the more intimate sitting area. A vast console leads the way to the dining area, which features its statement conical red lamp. The dining area can also be easily separated from the kitchen by using the pre-installed vertical slats, inspired from Chinese screens. Explore more of this vibrant apartment right here!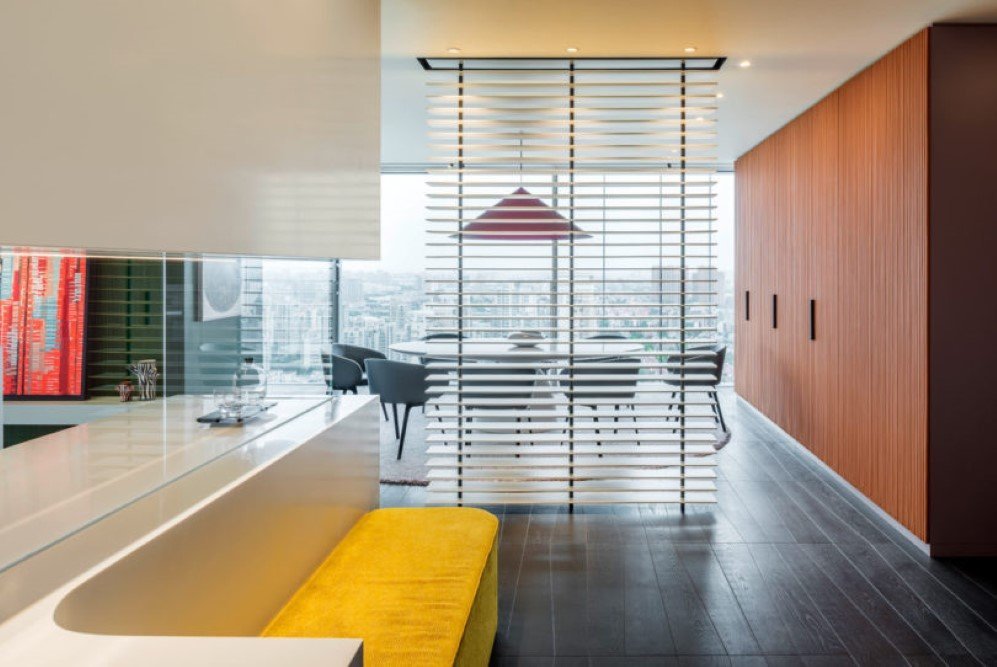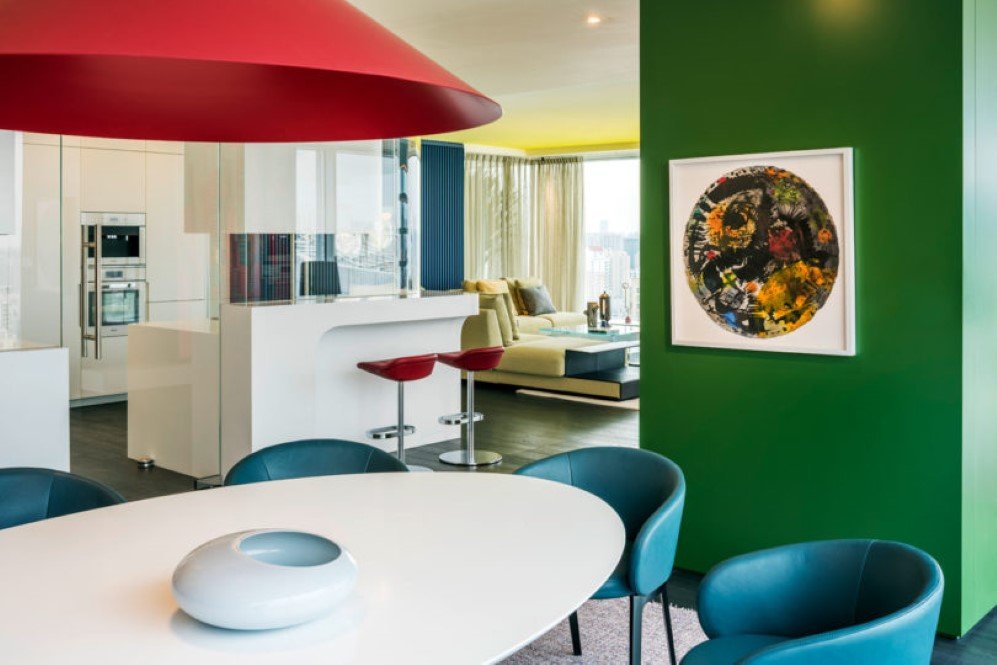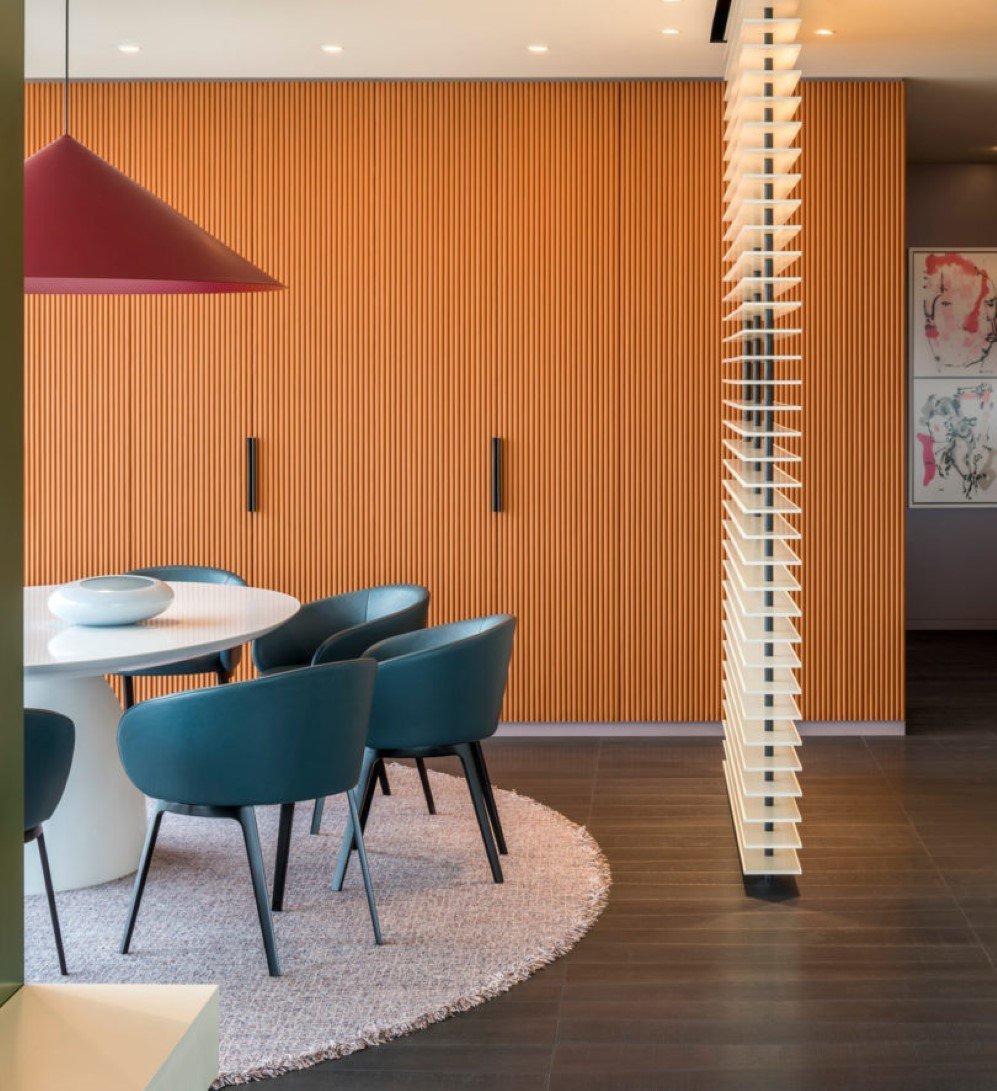 All Images: © Ippolito Fleitz Group
Architect: Ippolito Fleitz Group
h/t: Design Milk