This Bridge House is the possibly the best result of a collaboration in the architecture world
Brandon Shigeta
Collaborations in the architectural world are extremely rare hence when they do happen, one can be sure of the spectacular product that will come to life at the end of it. The Bridge House being built at Los Angeles' Hancock Park is one such result of many wonderful collaborations.
The 210-foot long, single story house is an inventive collaboration between Dan Brunn Architecture and Dwell but the alliance became even stronger when Western Window Systems came on board, right after the completion of the bone structure. Since the house is surrounded by natural environment, the designers did not want to block the view with opaque walls and doors and that is where the Western Window Systems worked their magic. The company manufactured custom made windows and doors and brought them on-site for installation.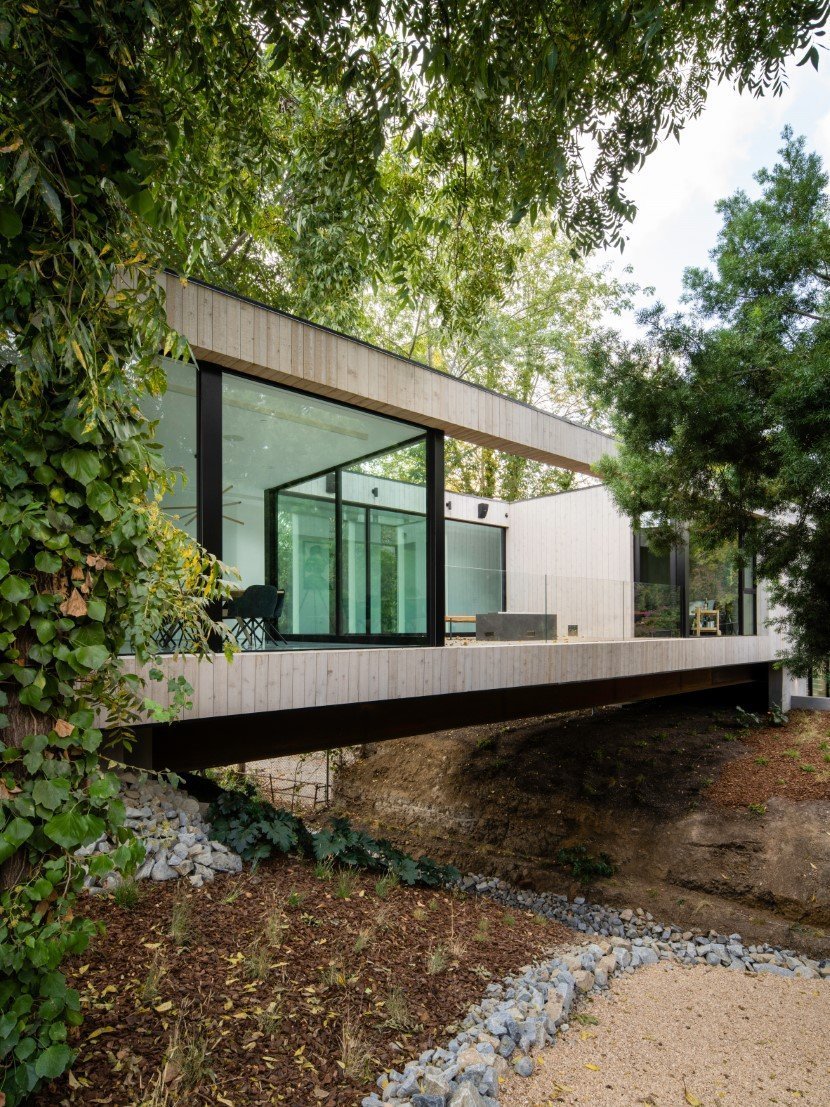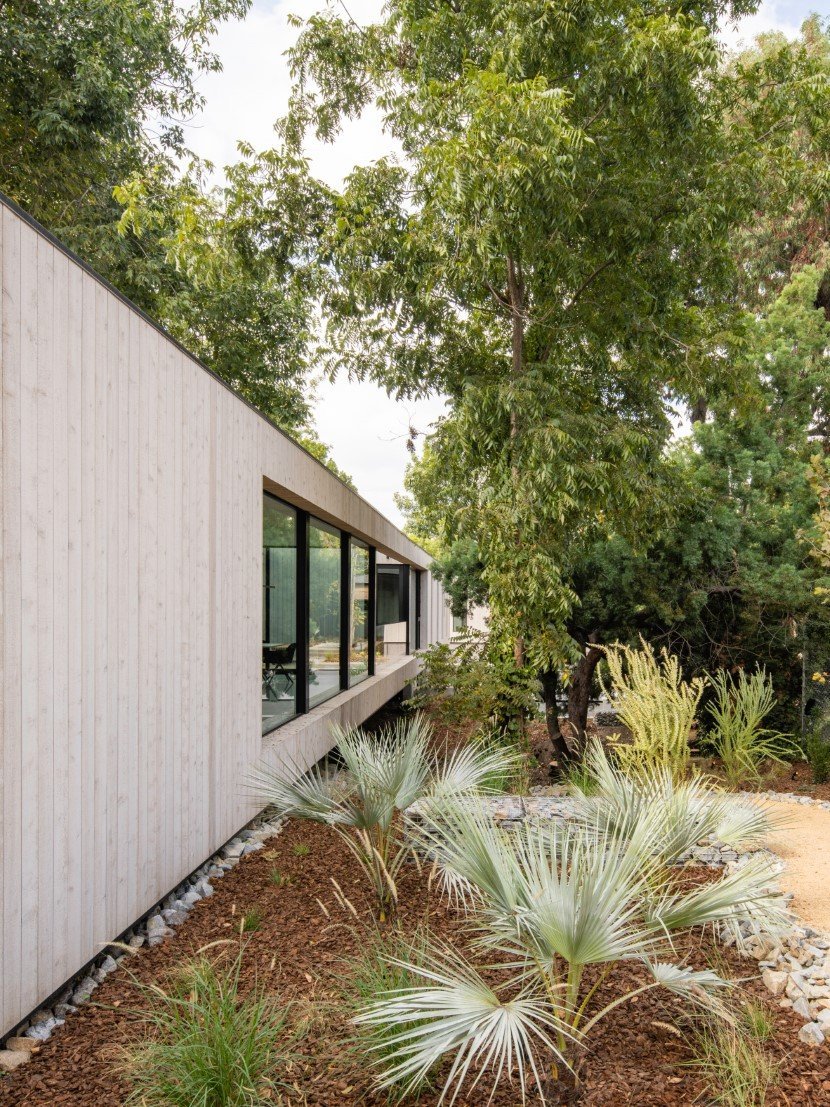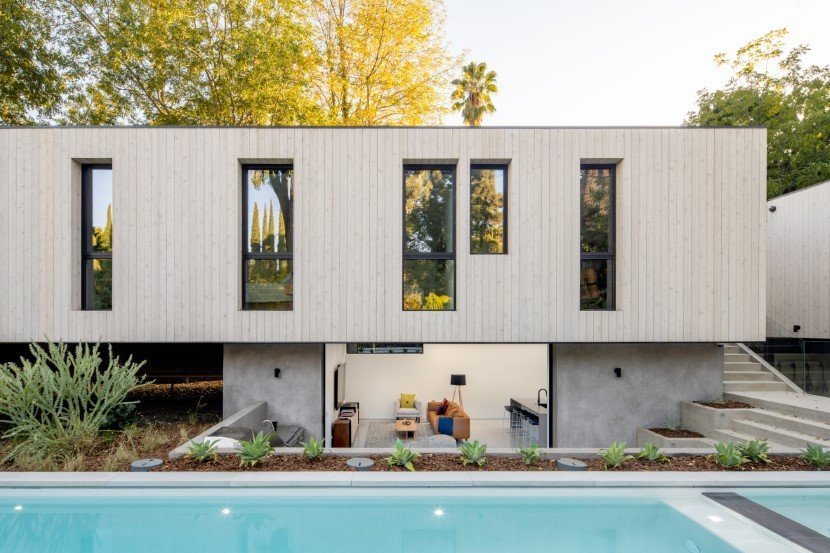 Series 980 Double Pivot Door was specifically designed for this house to fix into the 20ft wide frame that was designed by the DBA designers. Each door measured 9 ft in height and 10 ft in width, a size that has never been constructed in prefab architectural world before. Dan Brunn "…imagined the door as a 'hug' to embrace and bring people into the home," and the 980 Double Pivot Door did exactly that!
Apart from these panels for the front door, the house also features Series 900 Hinged Doors, Series 600 Multi-Slide Doors, and Series 670 Windows. Extra attention was given to the size, position and functionality of each window so that they frame the outdoor views perfectly. Casement and fixed vertical window assemblies were installed in all the bedrooms whereas, elongated vertical window assembly adorned the wall of the master bedroom. The sky-lit corridor ceiling helps the light flush into the structure. Additionally, since the windows and doors by Western Window Systems possess dual-pane, low-E glass and thermally broken aluminum, they are not only aesthetically pleasing but are also immensely energy efficient.
Recommended for you (article continues below)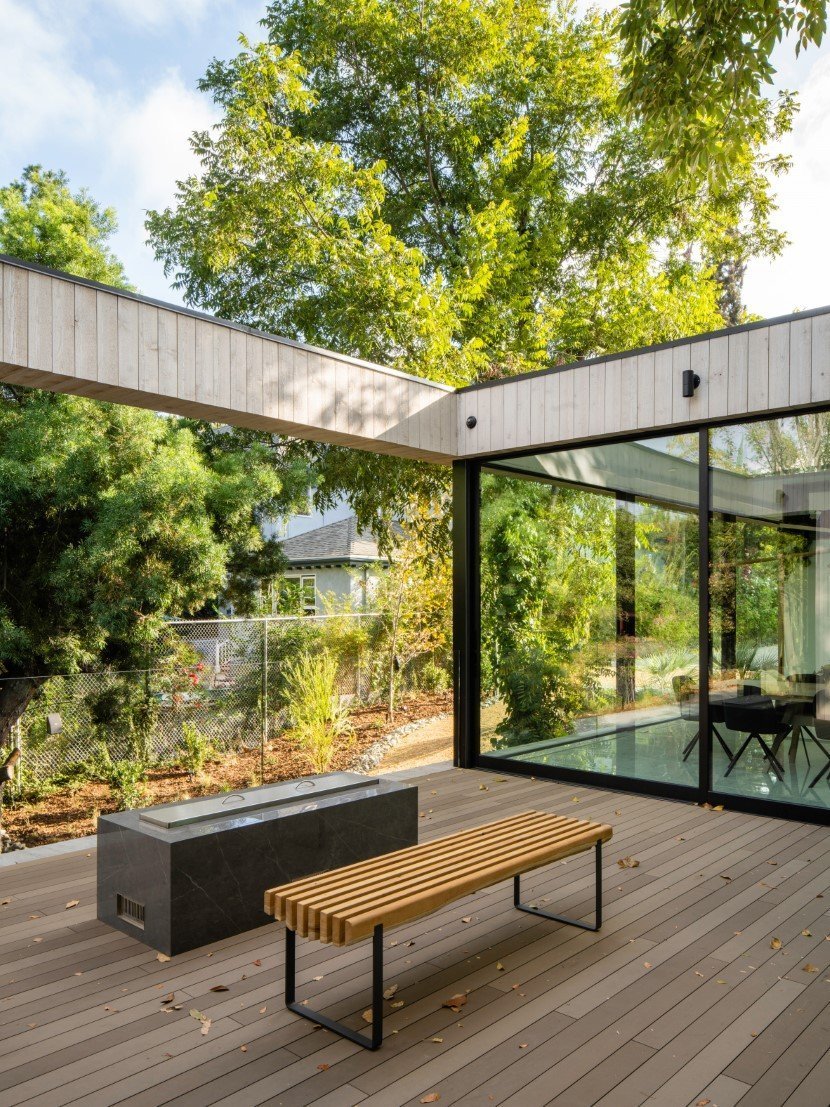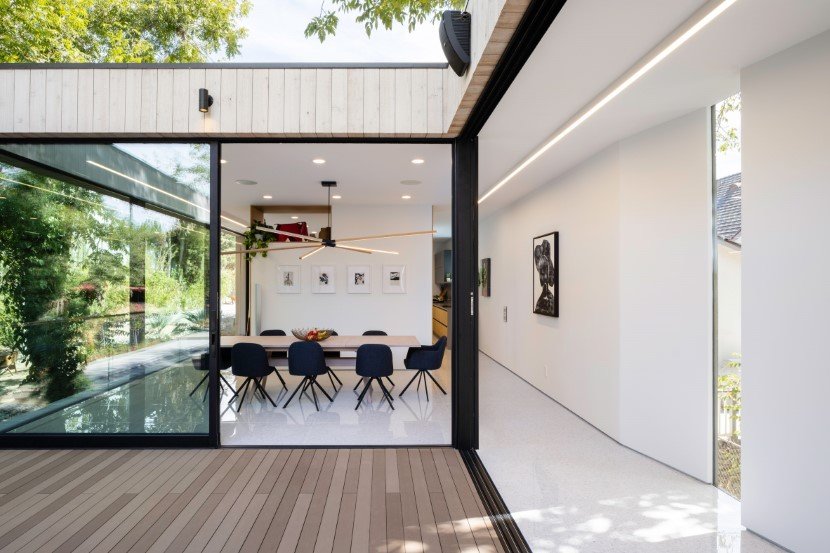 Another collaboration with respect to the construction of this house is with Red Cedar. The 14-foot Western Red Cedar boards have been used to clad the exterior of the house in a vertically stacked pattern. Naturally, this brought great warmth and texture to the house as well as helped the house blend effortlessly with the surrounding environment. On top of that, cedar helps in removing green house gases, is biodegradable and is locally sourced hence it is eco-friendly in all ways possible.
The construction has not been finished completely but we can already see that the Bridge House is going to become amazing beyond our imagination!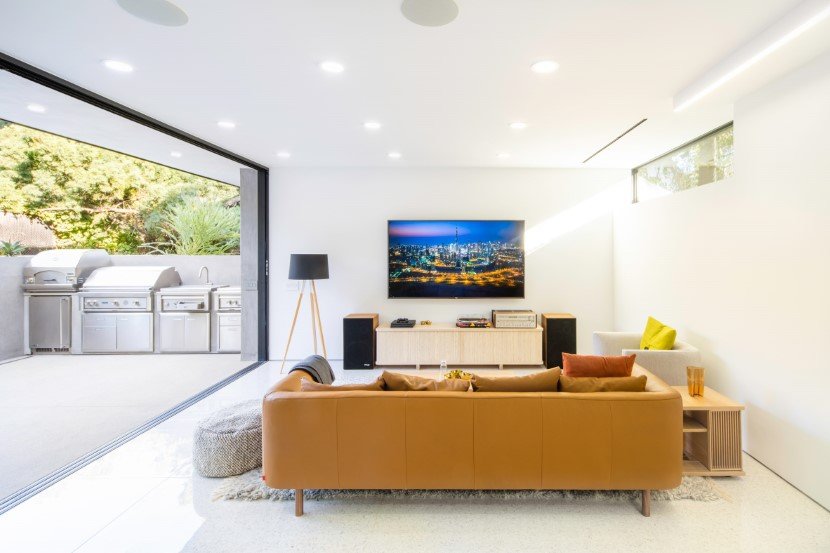 Image Credits: Brandon Shigeta via Arch Daily
Architects: Dan Brunn Architecture
h/t: Dwell