Ekaterina Lukasheva's unique and complicated paper origami designs will leave you transfixed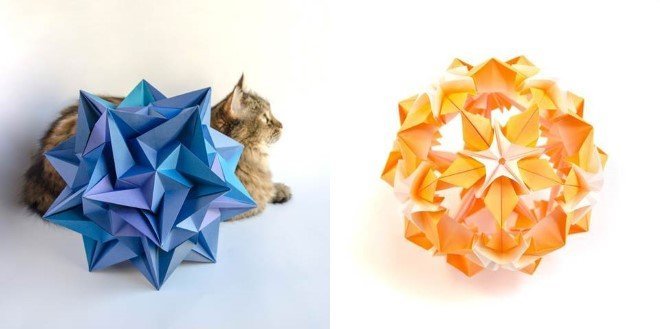 You might think that origami is nothing but child's play but instead, it is actually vastly linked with high level geometry and mathematical knowledge. Ekaterina Lukasheva, a Moscow based paper artist, found out this fact when she was just 14 years-old through her mathematics professor and since then, she kept on trying unique origami patterns based on her knowledge of geometry that helps individual units of paper to come and fit together so beautifully that it leaves you transfixed for some time.
Lukasheva has earned herself a degree in mathematics and programming which further enhanced her knowledge and skills to create much more complicated designs such as tessellation. She has come up with several original patterns of her own and has even published a DIY book to help others learn her expertise, too.
Recommended for you (article continues below)
Images: © Ekaterina Lukasheva
h/t: Colossal