These stunning paintings are made with no paints at all!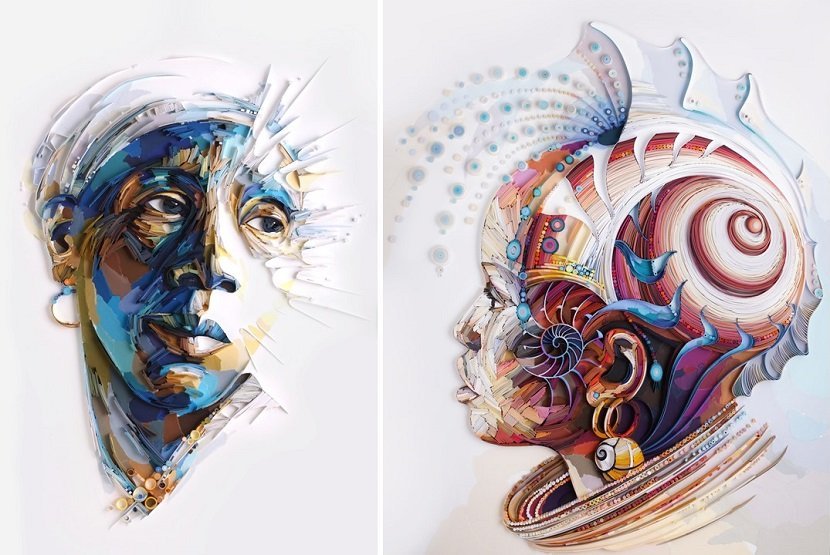 © Yulia Brodskaya
Painting is no doubt a very artistic craft but what do you think about painting with paper? This technique was introduced by the insanely creative Yulia Brodskaya who looks at this practice as a contemporary take on quilting since it requires folding, bending and spiralling of coloured strips of paper. In her new series, Brodskaya has experimented with a theme regarding sight hence we see three large-scale portraits of women in traditional attire staring into nothingness. The vibrant paper art with the contrasting flat colours in base layers between each element emphasize on shadows and shapes of the detailed portraits.
The artist has recently compiled her techniques in the form of a book, named "Painting with Paper". The book follows through the application of these techniques as well as gives an insight into Brodskaya's artistic process. If you are a paper enthusiast then you can get your hands on this book on Amazon.
View this post on Instagram
View this post on Instagram
View this post on Instagram
View this post on Instagram
View this post on Instagram
View this post on Instagram
View this post on Instagram
Recommended for you (article continues below)
View this post on Instagram
View this post on Instagram
View this post on Instagram
View this post on Instagram
View this post on Instagram
View this post on Instagram
All Images: © Yulia Brodskaya
Yulia Brodskaya: Instagram | Youtube
h/t: Colossal