The Samsung AirDresser freshens and disinfect your clothes using steam and air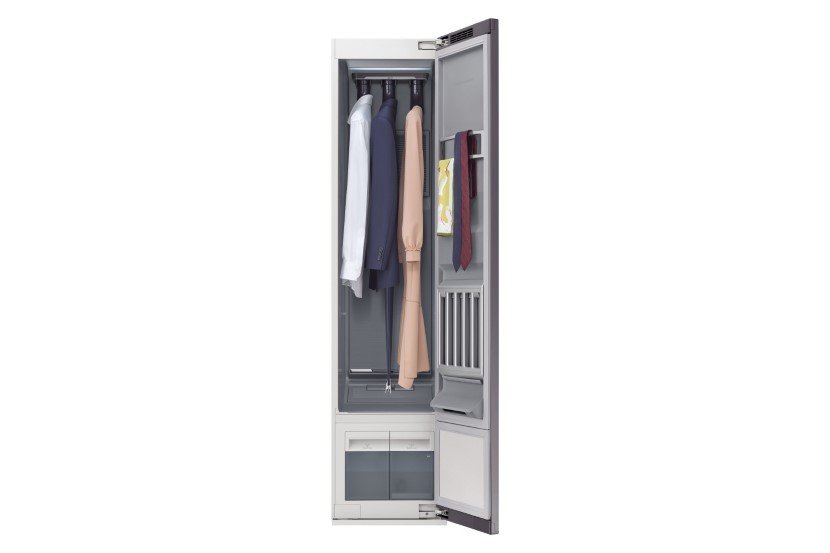 Samsung on its mission to transform every chore into a narrow wardrobe sized appliance like it's new smart refrigerators or the indoor gardening appliance, has also come out with the Airdresser. Most people do their laundry at home using water, detergent and a washing machine but sometimes your clothes require a little sprucing up and that is where the Samsung Airdresser comes in handy. It uses a combination of air and steam to disinfect and refresh the garments you put in.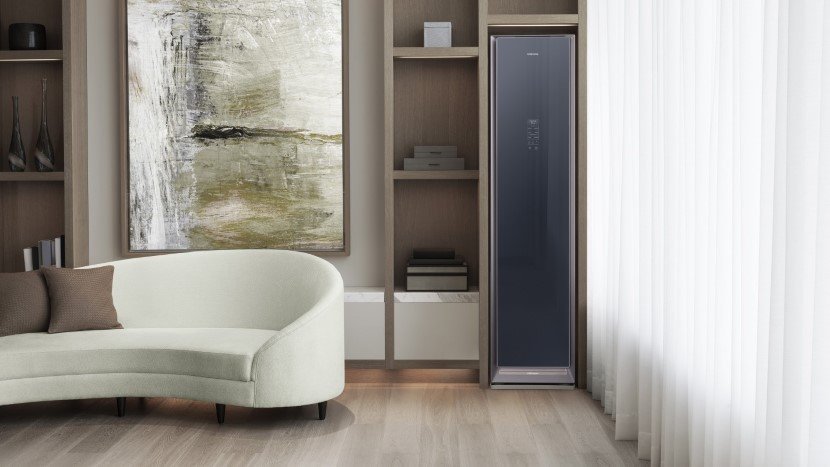 The AirDresser has a Jet Air system which blasts air onto your clothes hanging in there in order to loosen up and get rid of dust. And then using the JetSteam function, the clothes are sanitized removing all kinds of bacteria and allergens. Using low temperatures, the clothes are dried. There is also a feature that allows you to wear the clothes right out of the AirDresser without having to iron them.
According to Samsung, the gentle cleaning the garments get, can assist in helping them last longer. It also has a deodorizing filter which is supposed to remove substances producing odor such as tobacco, food or perspiration that often build up on your clothes. Additionally, it cleans itself after use with steam, air and heat, and obtains moisture from the air surrounding it.
Recommended for you (article continues below)
There is an LCD touchscreen on the front facing panel of the appliance. It claims to have enough space for three entire suits and you can run it at any time of the day since it is much quieter than a traditional washing machine. It does not require plumbing because it has removable water containers instead.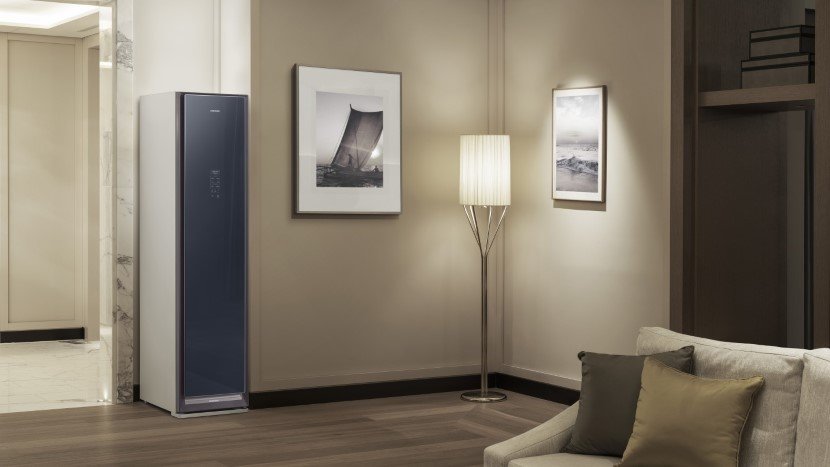 It doesn't come as much of surprise that the AirDresser has Artificial Intelligence since the entire industry is apparently obsessed with it. It studies the kind of clothes you have and recommends the best method you can use to clean them.
The AirDressers preliminary launch took place in Korea in 2018 and later it was displayed at IFA 2019 and it is now available for purchase.
All Images: © Samsung
h/t: Slash Gear