Stunning Scandinavian summer cottage takes inspiration from Japanese architecture
Summer season is made for camping or traveling plans to scenic locations to make the best of the few vacation days that we get. But all the packing, bookings, unpacking etc. make taking a trip a hectic process and tire us out before the vacation even begins.
There is a scarcity of peaceful getaway places in Scandinavia where one can spend the hot and breezy summers. The summer house completed by the Swedish firm 'Kod Arkitekter' is an outstanding specimen. It is built upon an island, with the forest and the sea surrounding it which makes it a look heavenly, blending perfectly with its surroundings.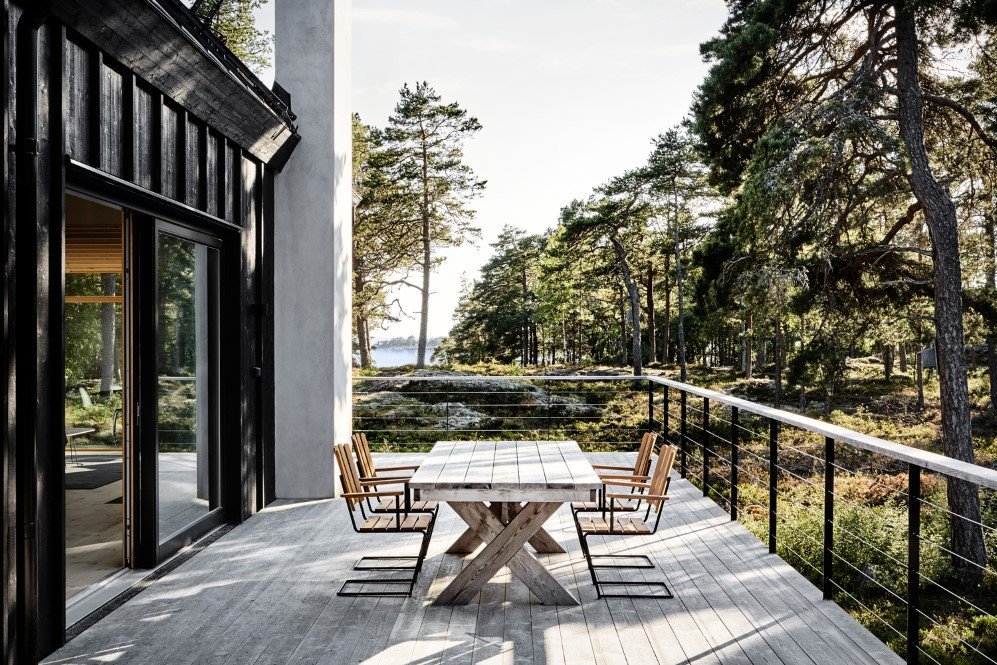 With its elongated shape, the patios and the position of the windows, the architects' intention is to put on display the untainted forests and the seaside. The family who had the house designed wanted to preserve the old cottage that had stood there for years and wanted the cottage to be integrated into the new design. Hence now the cottage is connected to the house by a common roof and is the ideal location for an afternoon tea.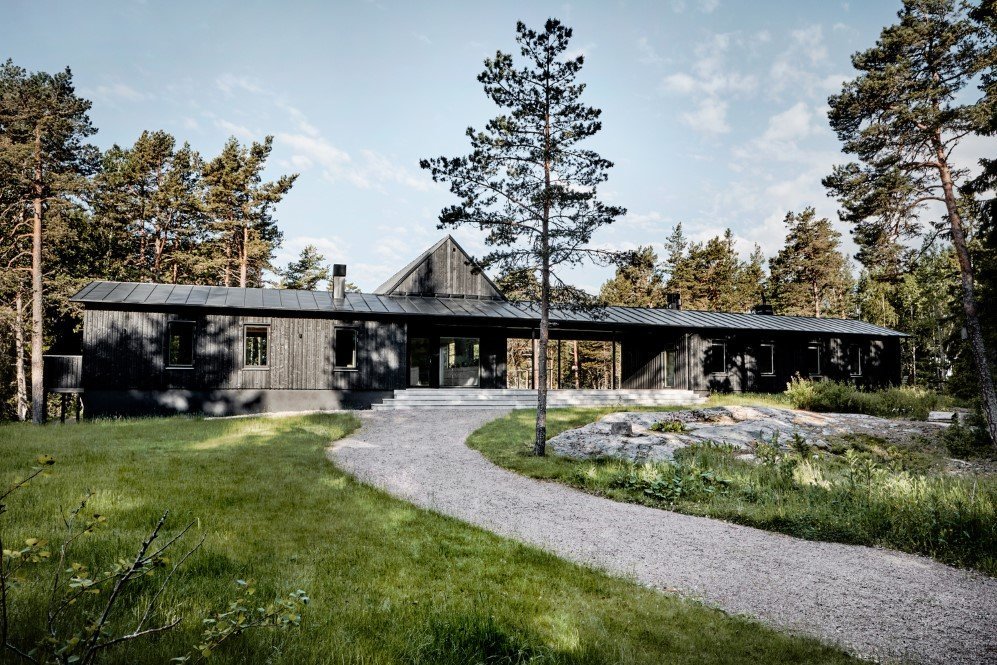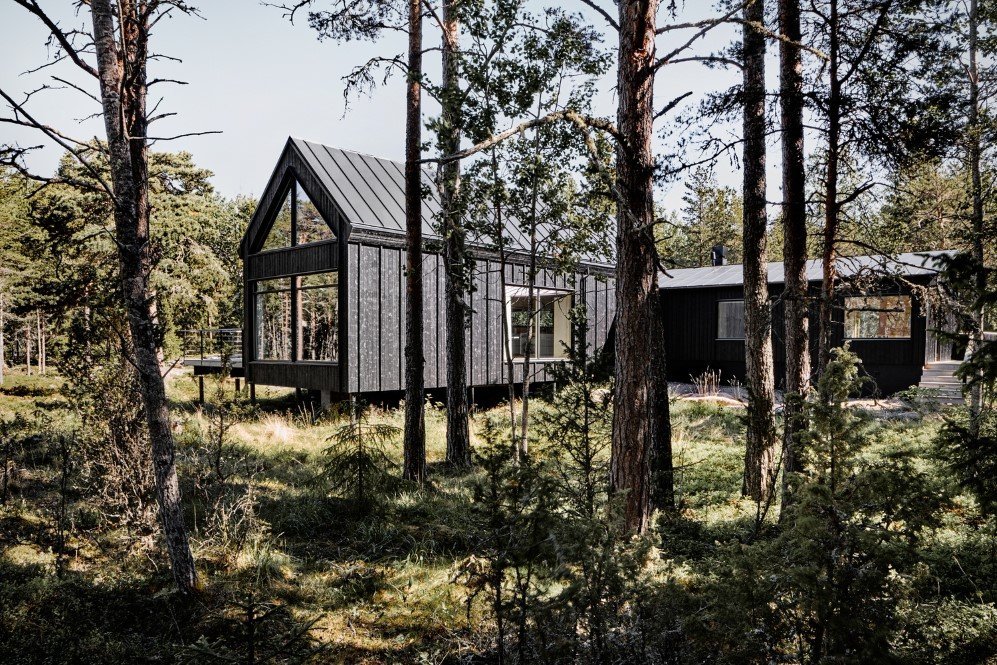 The feature that stands out the most is that the house has space for both, social and secluded zones. Built with timber; the roof covers the patio, making it an ideal location in the house for the residents to enjoy the rain or the warm rays of the sun.
Recommended for you (article continues below)
In addition to the traditional Scandinavian architecture, the house also draws inspiration from Japanese culture where simplicity and relationship with the surrounding 'flora and fauna' is the soul of the design.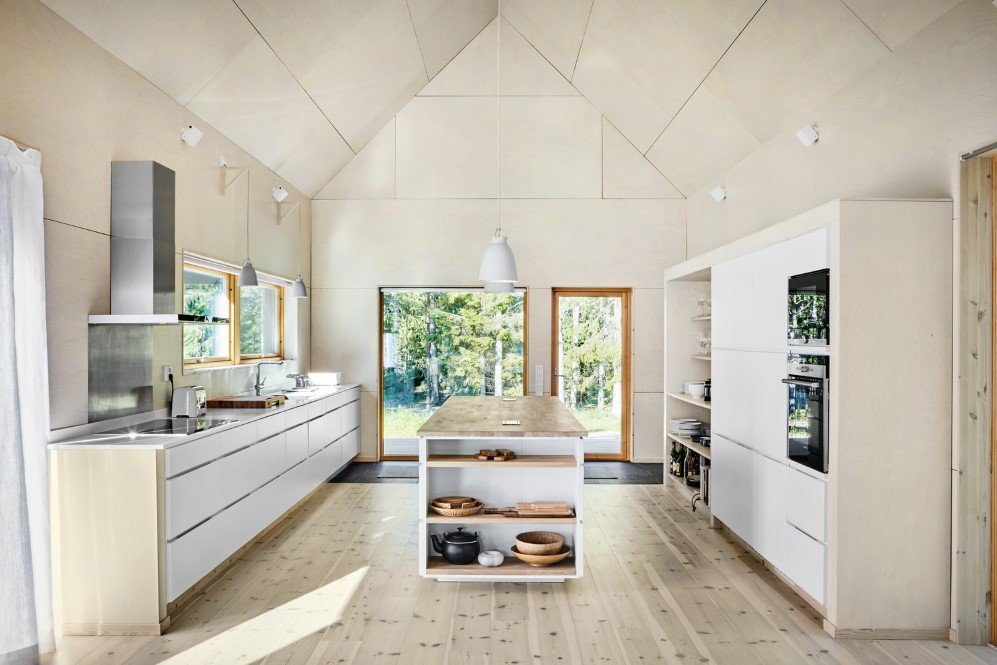 The living room and the kitchen in the house were built with open sightlines so as to provide a large space which could be used for social events as well. The kitchen, living room and the patio were built as places to accommodate friends or family who can get entertained even while cooking or simply by enjoying the surrounding views.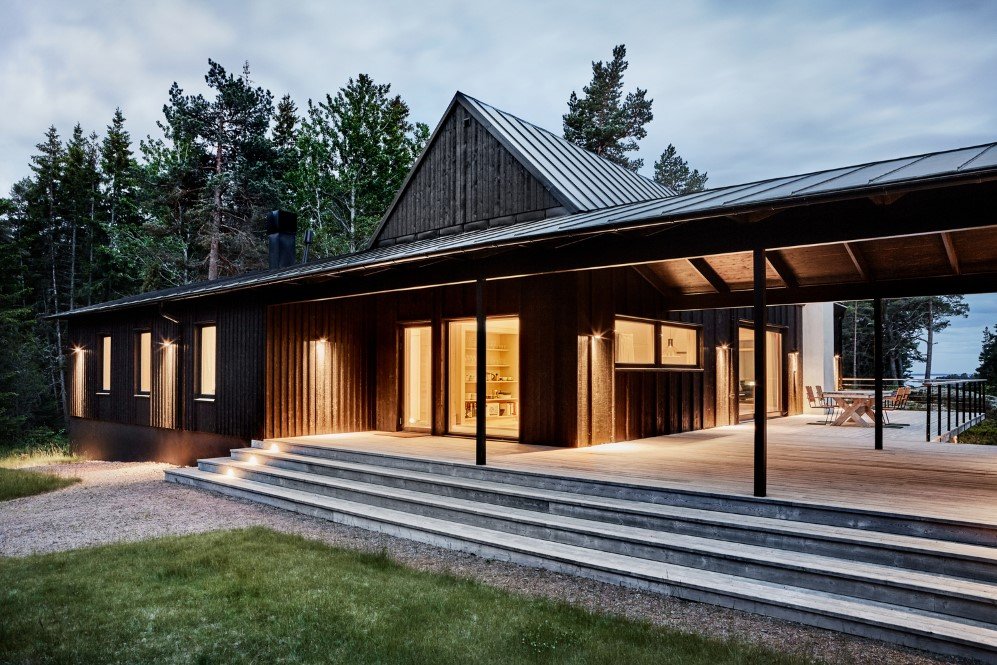 All Images: © Måns Berg
Architects: Kod Arkitekter
h/t: Inhabitat