SoelCat 12 is a solar powered yacht that makes cruising eco-friendly
The world is finally moving towards the use of renewable energy in sectors such as transportation, service industry and agriculture. A Dutch company by the name Soel Yacht recently announced the launch of its SoelCat 12 electric catamaran in New Zealand. The all new SoelCat 12 is a zero-emission yacht that has the ability to transport 16 passengers at a time without consuming any fuel! It basically gets energy from an 8.6 kWp solar array located on its roof which in turn combines with two 60 kWh batteries and two 30 kW electric motors to give a maximum speed of 14 knots. Overall, the fiberglass yacht is 39 feet long. Designer, David Czap said, "One cannot just take any existing hull shape, add an electric motor and hope that it achieves a range of 150 nautical miles," he says. "Efficient electric propulsion requires an entirely different approach from nowadays technologies and practices. Therefore, all our vessels are integrally designed from start to finish for and with electric propulsion and the specific duty cycle in mind."
Since the yacht is powered by solar energy, the distance it can travel mainly depends on the sun and the speed. At a velocity of 8 knots, the SoelCat 12 can operate for six hours using battery power only. And when the sun is out, this operating time increases to 7.5 hours. According to the company, the 'break-even speed' is 6 knots as the yacht can run for as long as 24 hours – inclusive of night time! This isn't it, the yacht is customisable in the sense that the seating arrangement can vary from simple benches to fancier lounges for luxury resorts with a fully equipped bar. The passengers can even use their iPhones/iPads to control the systems through the Wi-Fi which means that they can play their own music and/or track energy levels.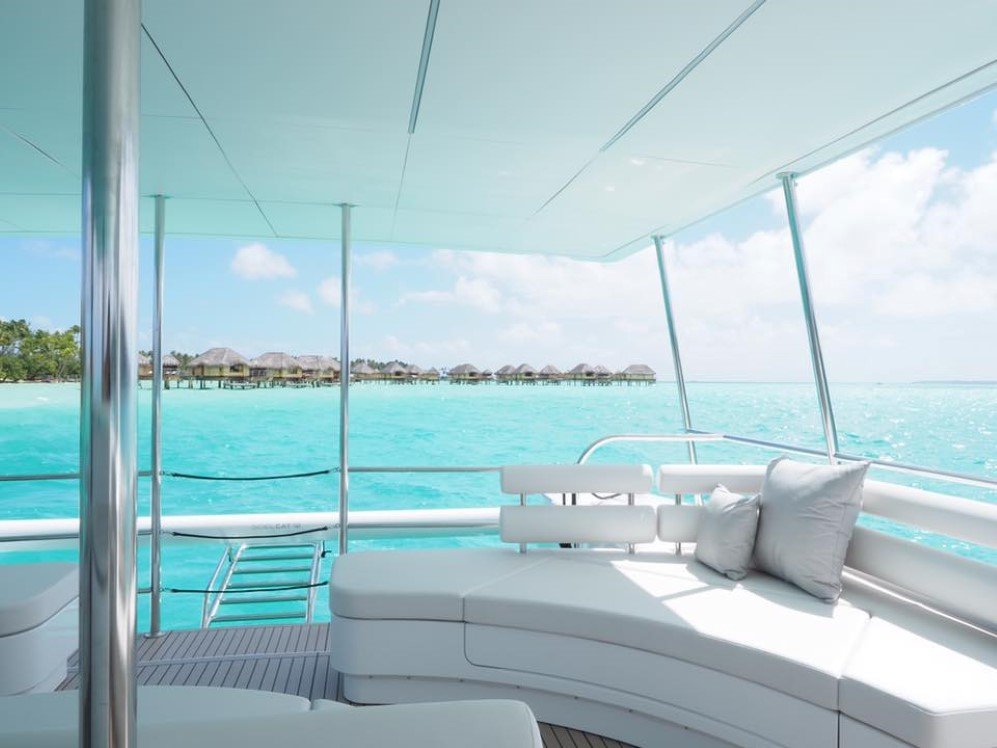 Recommended for you (article continues below)
The company isn't aiming to sell this product to private boat owners but intends to make it available as a water taxi, reef excursions or for transport around on-water resorts. And when the boat isn't being used, it can act as a power station as it has the capacity to feed around 15 kVa of solar energy into the grid which is equivalent to providing power for five households! Even though this yacht will be launched in New Zealand right now, Soel Yacht wishes to ship it all over the world in the coming months. In order to attain this objective, the company has kept its manufacturing and assembly quite simple; the yacht comes in a modular vessel which can be made as per order. As for the price, the yacht will cost around US $600,000. We hope the launch goes as per plan because it is high time we shift to sustainable means of transportation!
Images: © Soel Yachts
h/t: New Atlas