ShutterGrip 2 is a shutter remote, selfie stick and a phone stand – all combined!
We love taking photos on our phones and we do it every day, but as easy it is to take photos on one's phone, it comes with its own challenges like holding on to the phone and pressing the shutter release button with the same hand leading to a shaky picture or a broken phone. Many remote shutters are available in order to address to these challenges; however, the newly released ShutterGrip 2 is the ultimate solution for all phone photography problems as it is a lot more than just any other remote shutter.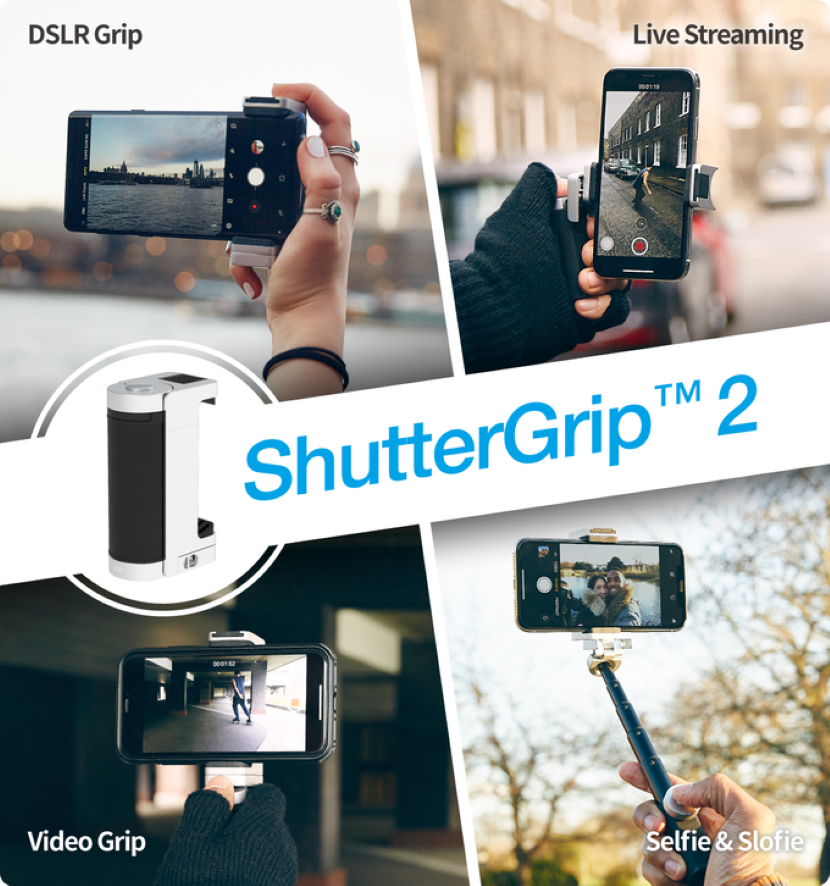 The ShutterGrip 2 can be attached to both iOS and Android smartphones, on the left or right side of the phone (according to whatever the user prefers). Thanks to its adjustable bracket design that supports phones with a width of 2.4" to 3.4", it can be adjusted according to the width of the smartphone.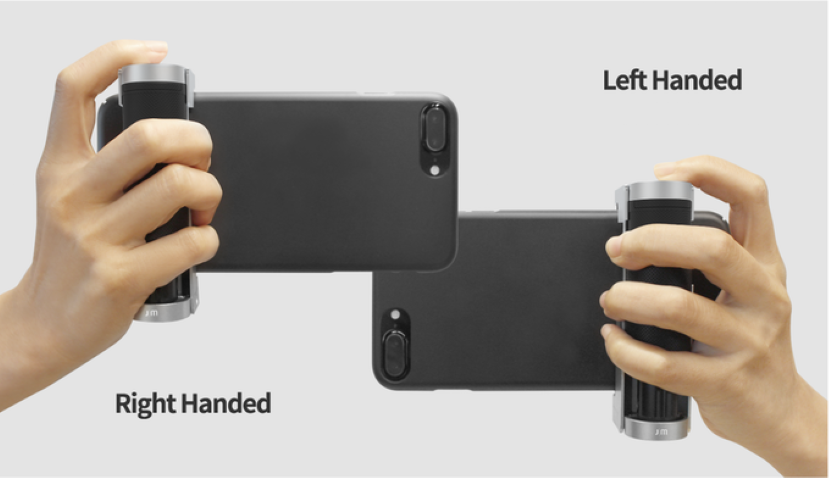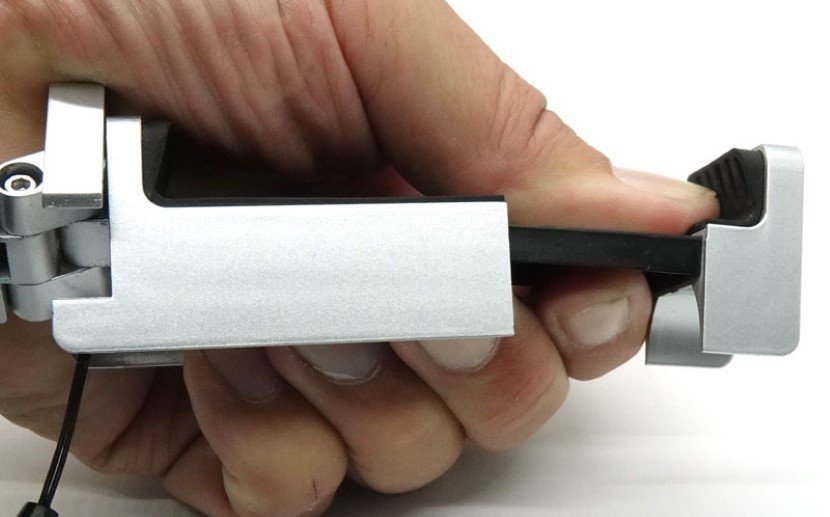 The connecting channel is Bluetooth and requires only a one-time pairing; successive pairings can be done simply by pressing a button.
The device comes with multiple accessory features which include, but aren't limited to, a selfie stick, a hex wrench and a cold shoe expansion slot. The selfie stick is a telescopic arm that is folded inside the palm grip of the ShutterGrip 2 and upon extension, it can extend up to a length of 15cm. The cold shoe expansion slot is there for moments when you need to attach an accessory like an LED light when shooting at night while the hex wrench, built on the device, is there for tightening the arm and is hidden very efficiently under a rubber cover.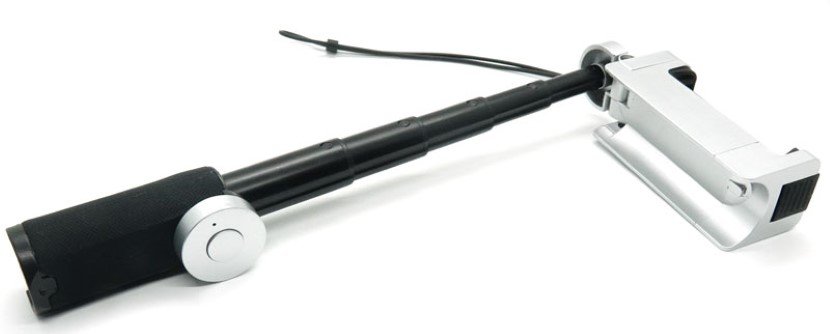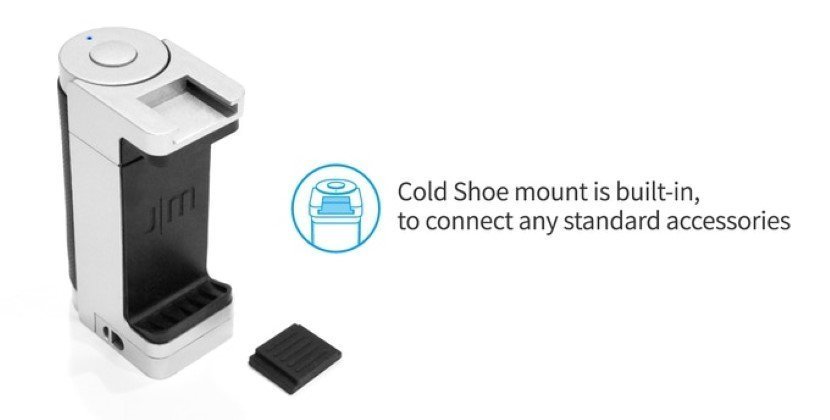 Recommended for you (article continues below)
The shutter button itself can be slid off the top and carried to a distance up to 33 feet for remote usage as well. There is also a threaded tripod-mounting hole on the bottom that fits with any tripod with a ¼" screw hole.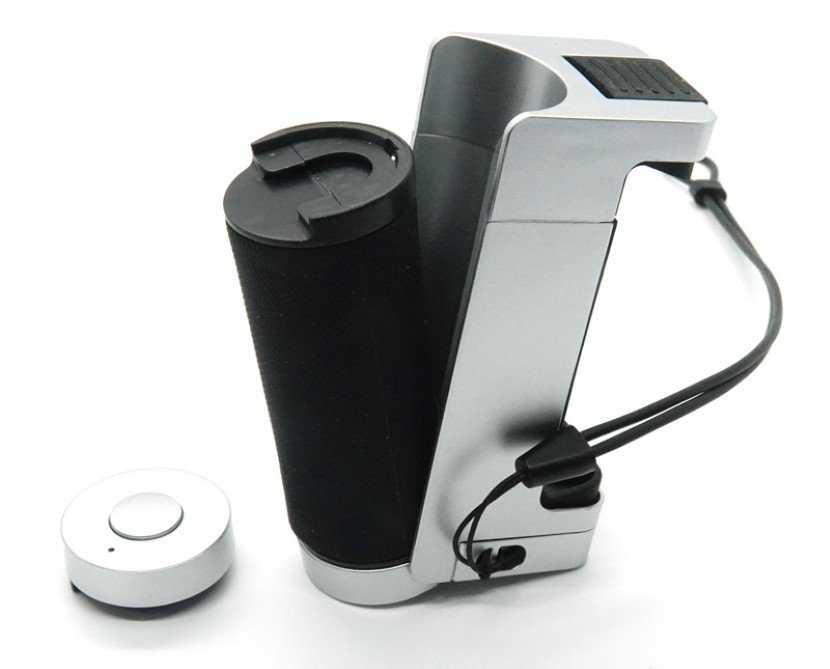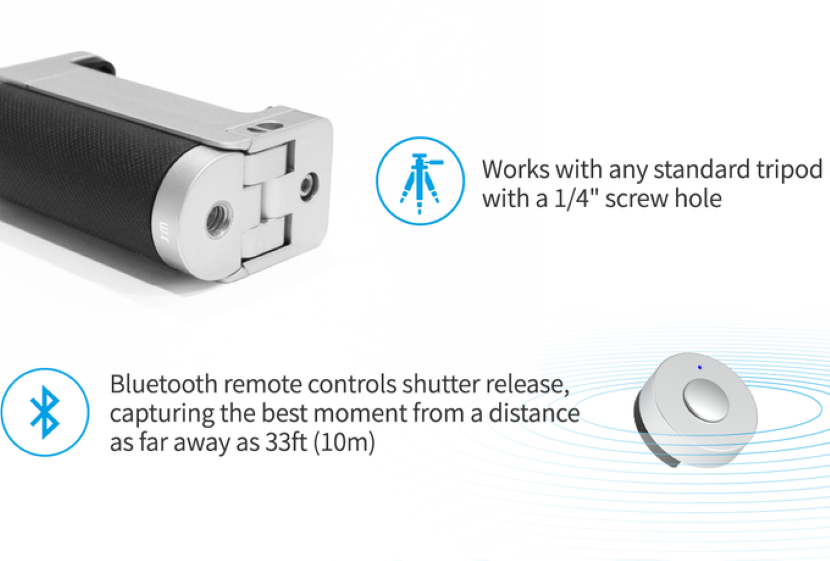 Taken too many photo and video shots and want to review them all now? Well, the ShutterGrip 2 can be converted into a phone stand, too, and you can sit back and comfortably go through all your photos and videos as you use the remote to slide through them .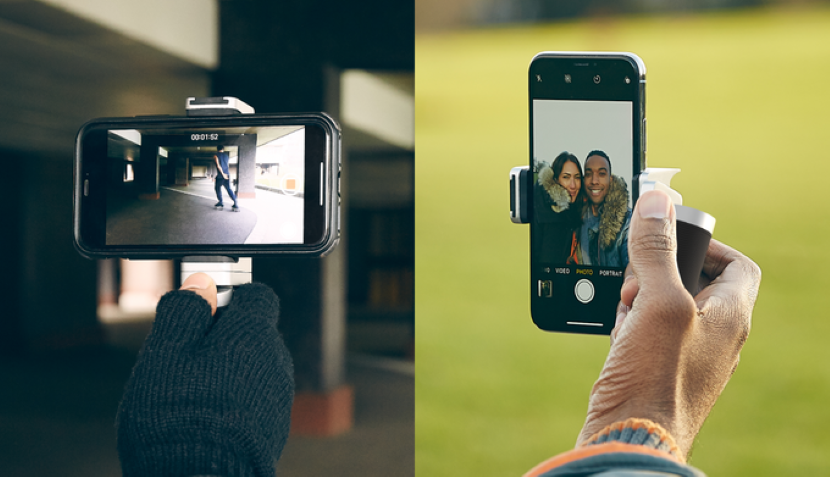 Even after all these features, the device itself is so small that it can fit easily in one's pocket.
The ShutterGrip 2 is set to be sold at a retail price of 50$ with discounts for early birds. The mass production of the device is expected to start in January 2020.
All Images: © Just Mobile
h/t: Geeky Gadgets