Sensorwake Trio will wake you up to the pleasing scents of cookies, espresso and more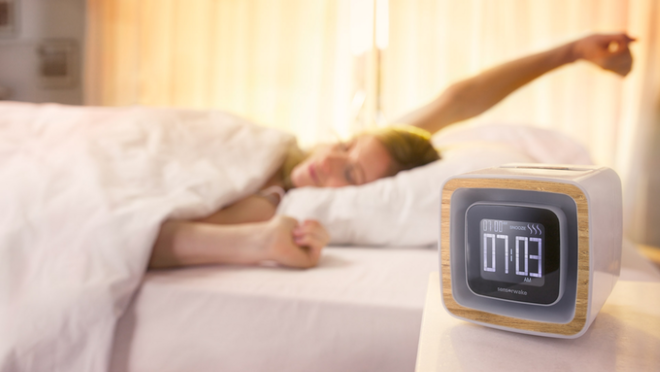 Waking up early is really an awful experience for most of us but waking up to the smell of freshly baked cookies or brewing espresso is a different story altogether. The French start up, Sensorwake Trio lures you into waking up by using capsules of these eye-opening scents that fit into the alarm clock.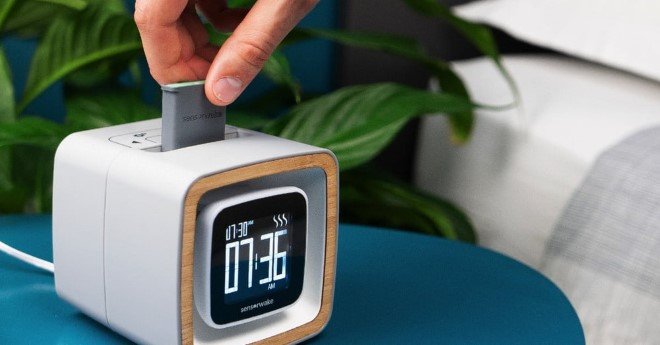 The scented alarm clock permeates the air with all kinds of refreshing scents by French fragrance brand Givaudan such as, cappuccino, seaside, peppermint, orange juice, cookies, tropical fruits, grass meadow, chocolate factory, tea tree, pine forest, rose garden, soft moss and freesia.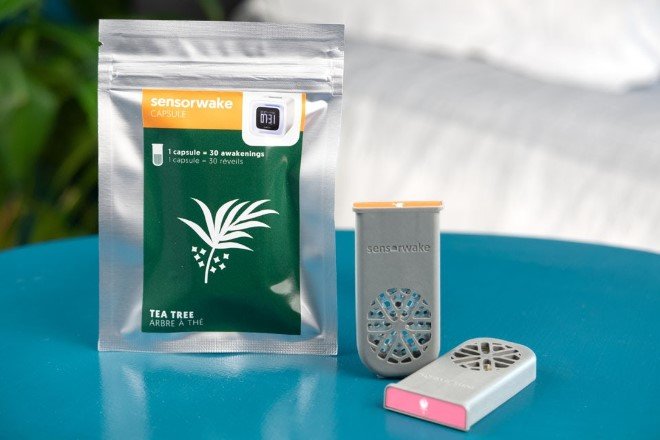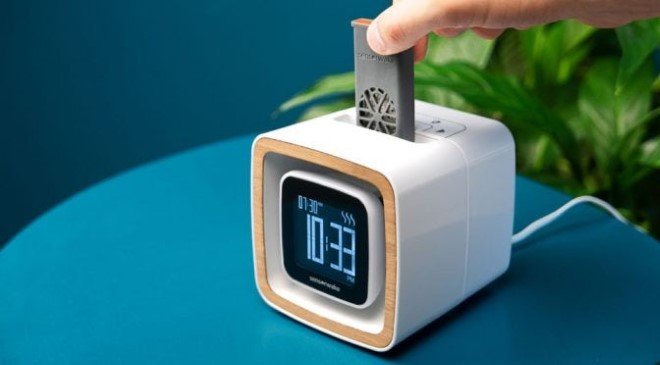 Recommended for you (article continues below)
All you have to do is plug in the clock, insert the capsule, activate the alarm and enjoy the aromatherapy as you wake up from your sleep. Each capsule lasts for 30 uses so you can always restock the alarm clock with a different scent each time. You can purchase this amazing product from Kickstarter at just $59!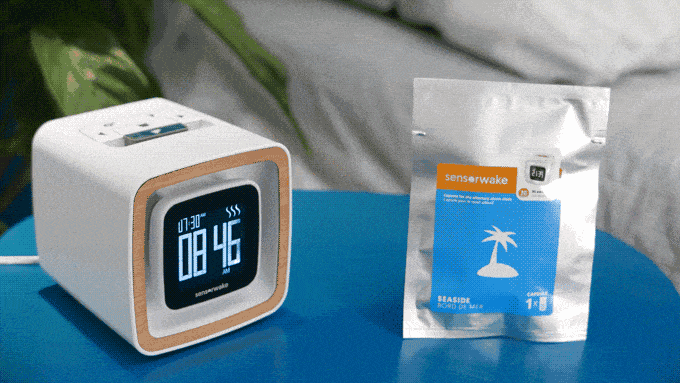 Images: © Sensorwake Trio
h/t: New Atlas