French artist paints royal carpets with ancient ornamentation designs on public sidewalks!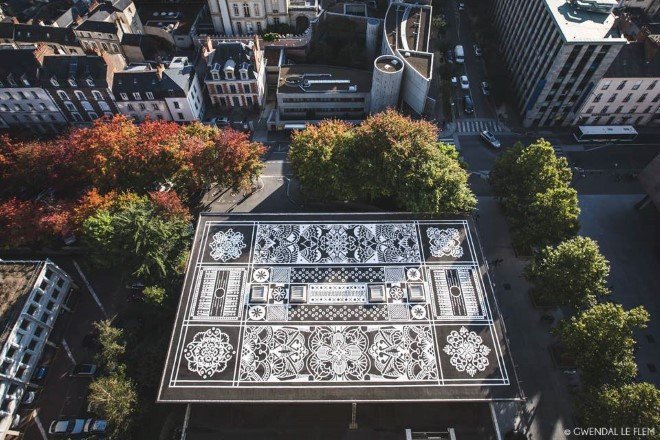 If you are a commoner then there are pretty negative chances that you'd ever get to walk on a red carpet but if you happen to be in France, Finland, Montreal or NYC then there is someone who is laying down virtual carpets for you to add a charm to the urban environment you are surrounded with. French artist Arthur-Louis Ignoré, or Ali for short, creates impressive carpet designs on the public sidewalks with just white or black paint which are all inspired by ornamentation designs found in different cultures all around the world.
The designs feature geometric and botanical patterns that make the sidewalks look extremely royal and aesthetically pleasing, instantly. The artist has recently completed his installments in France and Finland however his biggest installation till date flaunts on the 10,000-square-foot mandala on the roof of Social Welfare Family Allowance building. You can check his unique work of art right here!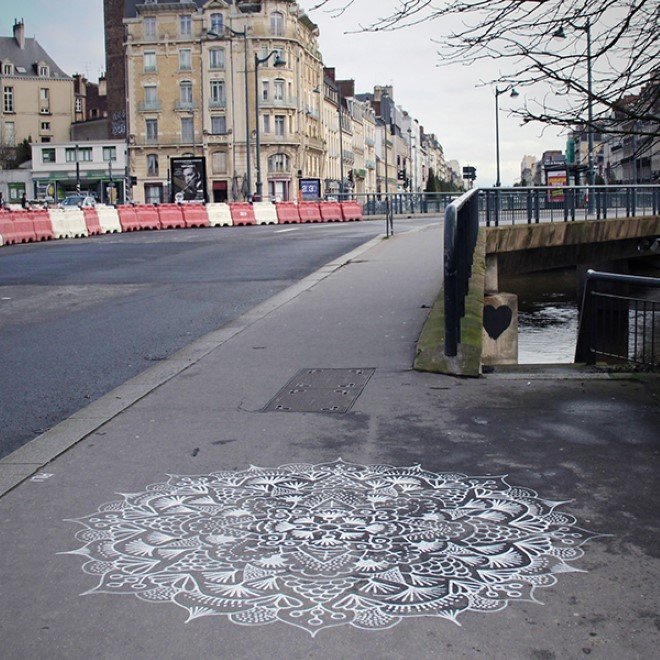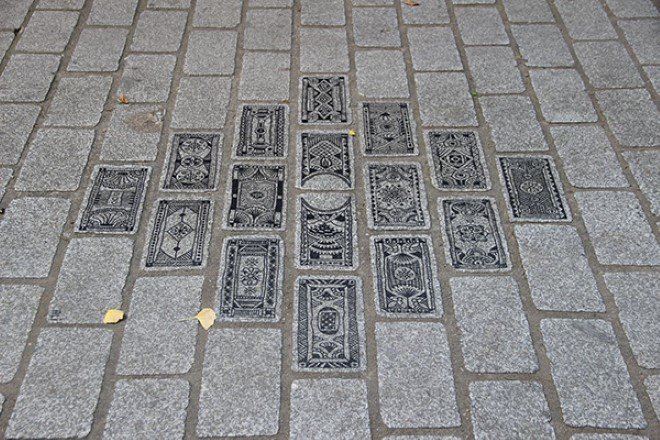 Recommended for you (article continues below)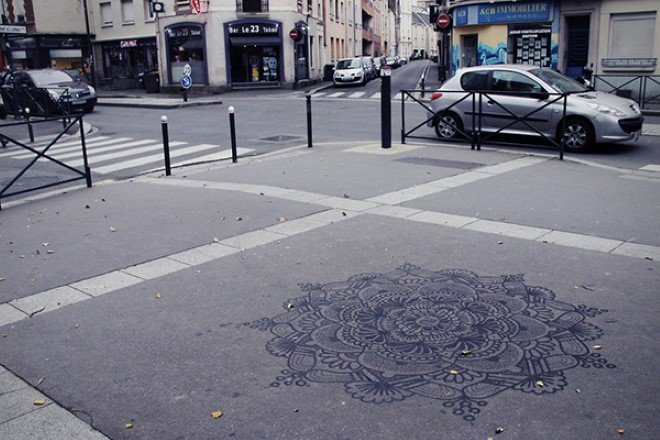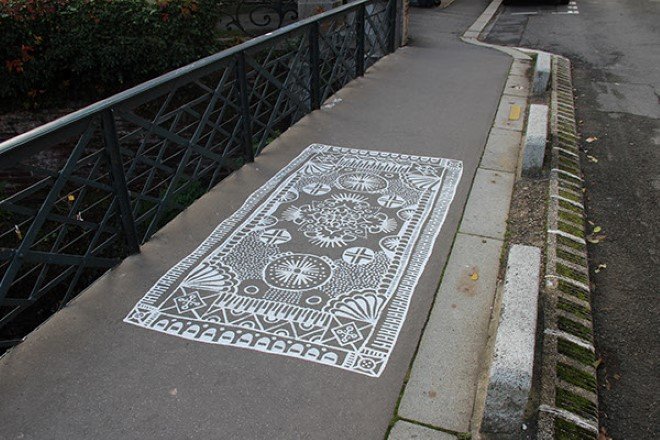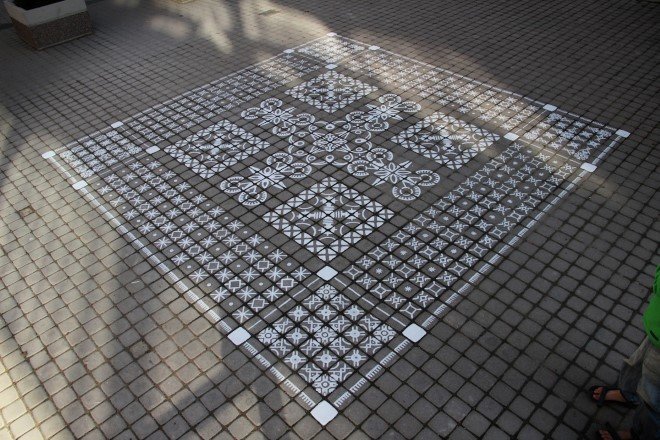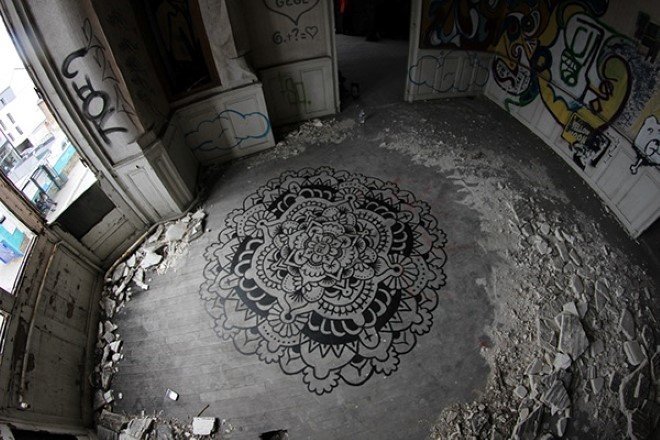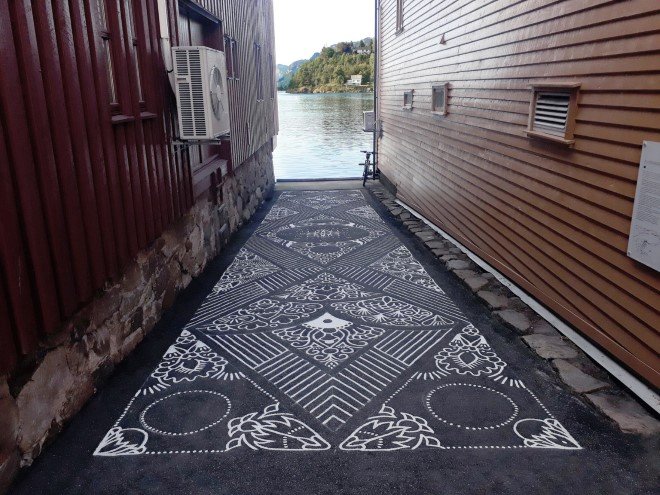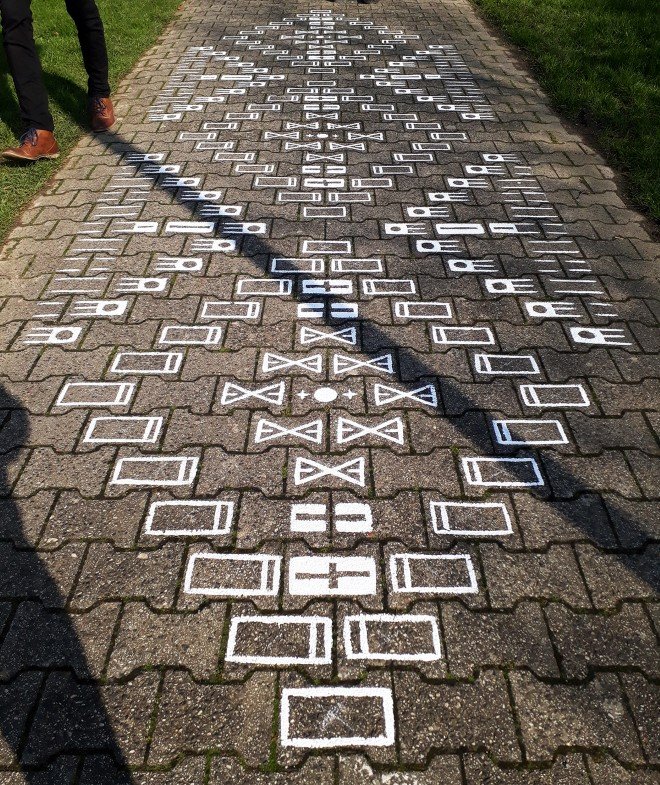 Images: © Arthur Louis Ignoré
h/t: Colossal