Samsung's Galaxy A80 comes with a rotating camera and a long battery life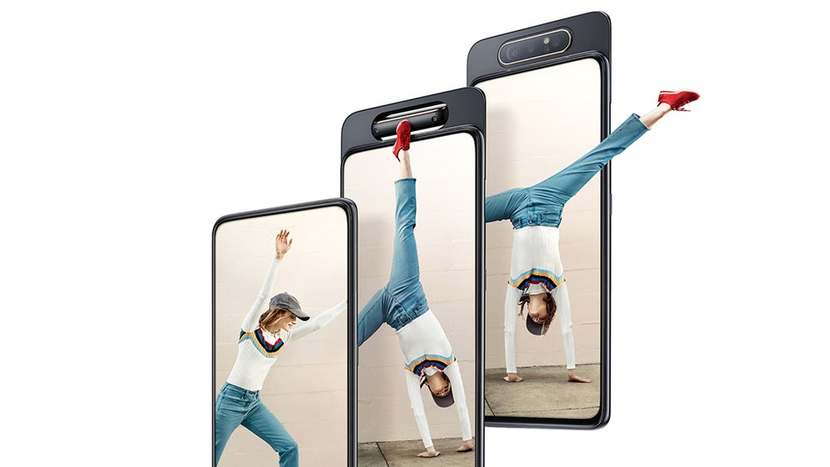 Credit: Samsung
Samsung has launched another 'A' series phone named Galaxy A80. Some of the features of the A80 are similar to that of Galaxy S10 series, but some feature like rotating camera is unique to the model.
The A80 model, like other S10 series, has an AMOLED screen. But unlike S10, it has a triple rotating camera that serves both for selfie purpose and primary shooting. As it has only one rotating camera; hence, it's a notch-free model. With the click of the camera button, the camera extends and switches between rear and front camera.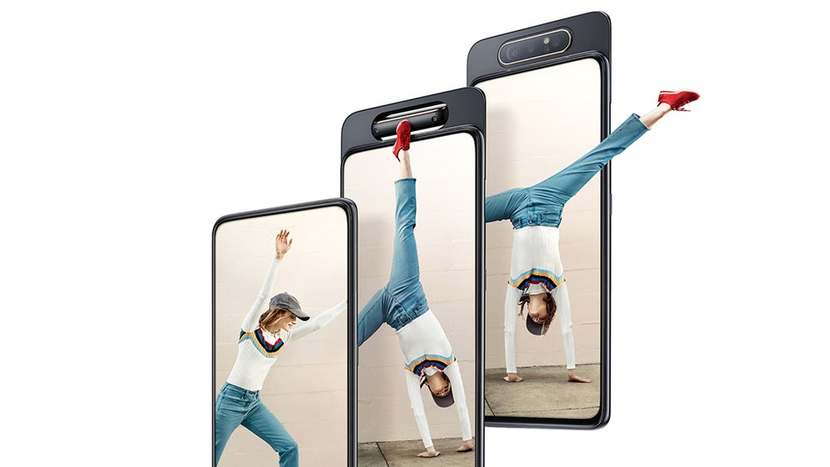 The new Galaxy A80 model has a big 6.7-inch screen display with a resolution of 1,080 x 2,400 pixels, which makes it Samsung's full-screen android phone. The features of the Galaxy A80 cover 128 GB of storage with no memory card slot and 8GB RAM. The octa-core processor is good at handling almost anything.
Directing our focus on the camera, it is 3-lens rotating model with 8MP ultra wide F2.2 camera and main 48 MP F2.0 camera along with 3D sensor and LED flash. It is perfect for day and night images along with background focus effects and much more. It also possesses the feature of steady video mode, which helps one take more precise shots, reducing the impact of a handshake.
Recommended for you (article continues below)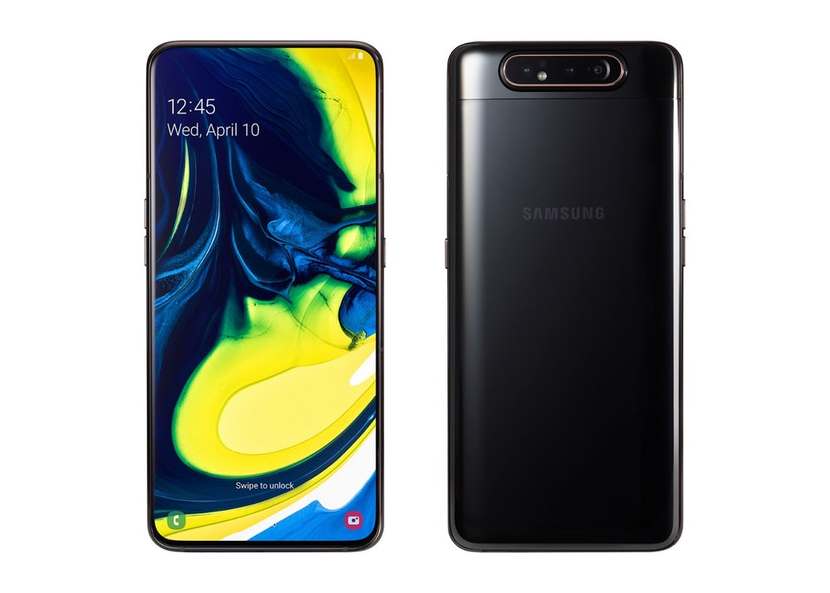 Moving on to another essential feature of the model is its 3,700 mAh fast charging battery giving A80 long battery life. The model comes with the One UI interface along with a fingerprint sensor on 9.0 pie board.
When it comes to choosing between colors, then the new Galaxy A80 has a range of colors from black to gold and white. But the Samsung has still to announce its market price, but we can expect it to be lower than Galaxy S10 that has a starting price of US$899.
Samsung has included new Galaxy A80 with other five models, including A70 series, announced in the last few weeks. These series are mid-range phones and are made to match your budget.
Source: Samsung (via: New Atlas)