Salesforce's LED screen office wall makes it the best office lobby ever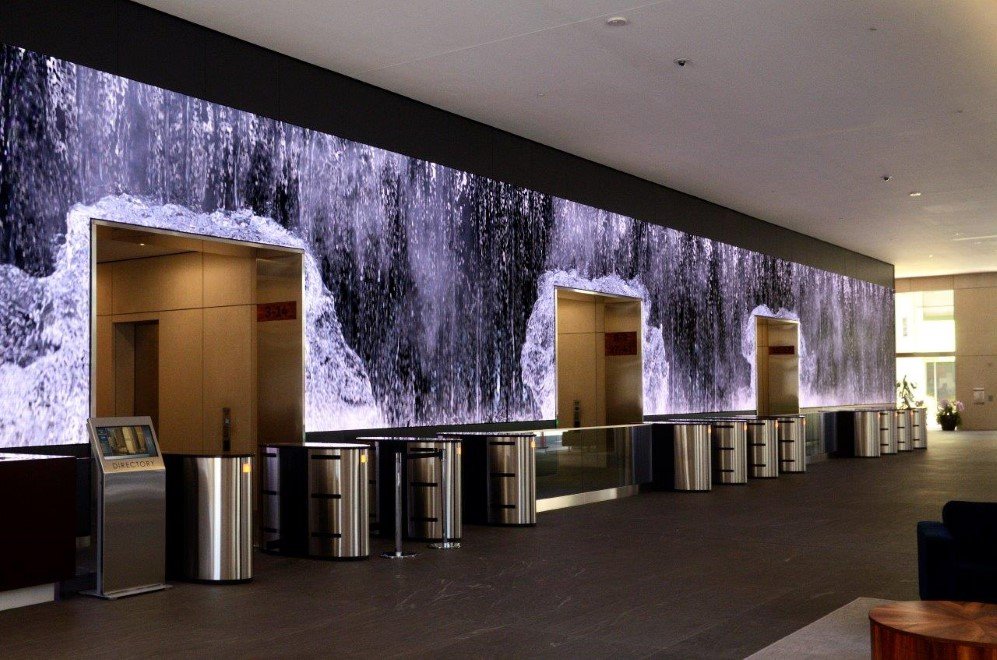 The lobby wall in any office is the first thing that gets noticed by people and it really sets the tone and image of the whole corporation in large. Companies usually choose to put aesthetically pleasing art up on the wall or if the company chooses not to be flashy then even a wallpaper does the job right. However, the office wall that really took everyone by surprise is that of Salesforce headquarters at 50 Fremont Street in San Francisco.
The company has put up hundreds of 4mm-thick LED panels all over the 12 by 106 feet-long wall hence making it a truly interactive and imaginative piece of digital art. This is the longest continuous LED screen that has ever been installed in the U.S but that has not in any way caused any compromise on the quality since it has over 7 million pixels and a marvelous resolution of 960 x 8,112 pixel.
Recommended for you (article continues below)
The design architect, Gensler took the challenge of installing such a monstrous LED screen and the challenge became even more complex due to the existence of elevator entrances on the same wall. However, the architects pulled it off quite easily with their expertise. Moreover. Salesforce hired Obscura Digital to give life to the LED wall with their astonishingly imaginative display designs. The firm came up with several interesting sequences such as a forest, water running of the glaciers, a spaceman game and many more.
Header Image: © Obscure Digital