Panama papers culprits might end up in this jail boat.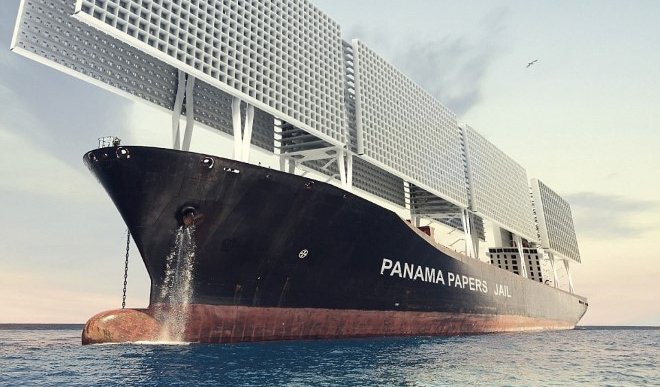 We have all noticed how symmetrical, uniform and simple the architecture is within the forces' vicinities be it the air force, army or the navy. The architects there probably have the easiest job, however it wouldn't be surprising to know if they are dying a little inside because of not being able to create the eccentric designs they are known for!
Breaking the traditional naval architecture that aims on the implementation of engineering rules and safety principles rather than the aesthetics, the architects finally designed something out of the box. So, what did they come up with? A gigantic prison ship with paper sails – you know you couldn't have guessed it! A fancy prison must surely have fancy inhabitants, so who is this really for?
Remember back in 2016, someone leaked over 2.6 terabytes of data to a German newspaper? 2.6 terabytes of data that revealed how Mossack Fonseca, a firm providing offshore companies, had world-famous politicians as clients! These unethical activities such as tax evasion, money laundering and violation of sanctions created a turmoil in many countries which forced these politicians to resign! Yes, I'm talking about the Panama Leaks! All those mentioned in this scandal have to serve their time in jail, but this 'Panama Papers Jail' sounds a little too luxurious.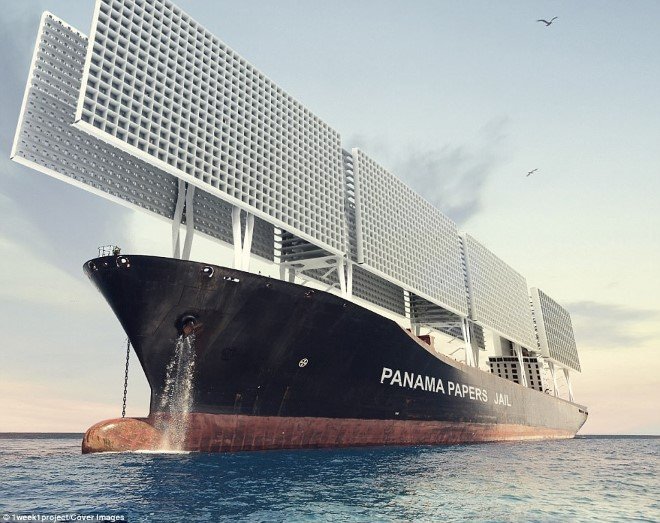 Recommended for you (article continues below)
Who are the masterminds, you may ask? These two French architects, Axel de Stampa and Sylvain Macaux, follow a challenge by the name of '1 week 1 project'. According to this, they have to come up with a spontaneous architecture project within seven days. So, the Panama Papers Jail is one of their spur-of-the-moment creation!
The prison is set on a cargo boat, making the prison vessel entirely autonomous. It consists of a sports field at the bow of the boat, gym facilities, an agricultural deck, a sea water-treatment facility, and workshops! However, what's uniquely bizarre about this prison ship are the two gigantic paper sails, one each for men and women, that tower on top of the cargo vessel. If we talk about the dimensions, the sails are 100 meters high and 350 meters wide. These are further divided into three portions which incorporate administration offices, rows of 9 square meters' prison cells, and duplex apartments for guards. The science behind these compartments ensures that the available area is effectively utilized.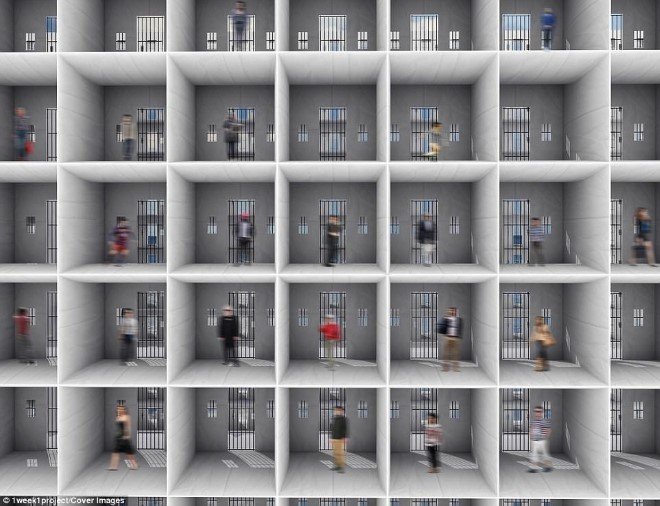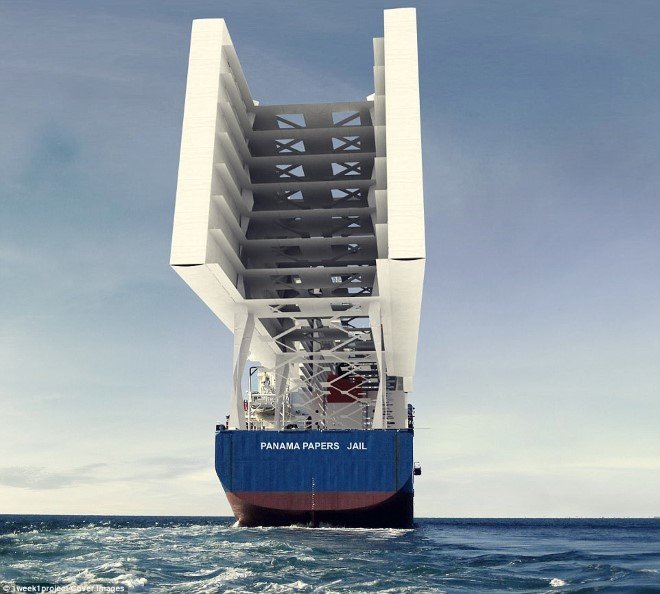 I bet if I ever saw this, I'd never identify it as a jail since it looks like a cruise with extraordinarily huge sails. The only issue the prisoners will face will be sea-sickness because otherwise it sounds more like an extended vacation on a cruise, no?